Free Online Training Courses
This is a completely free training system that offers you flexibility and choice without any long-term commitments.
Our intention is to deliver the best quality training to as many people as possible, regardless of location, background or ability to pay.
Understanding Spreadsheets
Using the Application
Cells
Managing Worksheets
Formulas and Functions
Formatting
Charts
Prepare Outputs
Understanding Word Processing
Using the Application
Document Creation
Formatting
Objects
Mail Merge
Prepare Outputs
Understanding Presentations
Using the Application
Developing a Presentation
Text
Charts
Graphical Objects
Prepare Outputs
Understanding Databases
Using the Application
Tables
Retrieving Information
Objects
Outputs
Formatting
Functions and Formulas
Charts
Analysis
Validating and Auditing
Enhancing Productivity
Collaborative Editing
Formatting
Referencing
Enhancing Productivity
Collaborative Editing
Prepare Outputs
Presentation Planning
Slide Masters and Templates
Graphical Objects
Charts and Diagrams
Multimedia
Enhancing Productivity
Managing Presentations
What is the Internet?
Creating websites with HTML
CSS
Web Hosting
Using WordPress
Computers could be considered as the biggest invention of the 20th century. This Technology Era has removed so many obstacles and pushed boundaries much farther. You can love it or hate it, but they have invaded our present and would continue to expand in the future. From simple computing operations to robotic science, much of…
Not so long ago people used pens and papers to create documents; manually calculated and tallied the expenditure statements; drew meticulously in OHP sheets for presentations? The development and popularity of office productivity programs has completely revolutionized the way offices function and has almost made the methodologies adopted a couple of decades back obsolete. The…
LibreOffice is an Open Source office suite that works in almost all major computing platforms. The applications in the suite include a word processor Writer, a spreadsheet manager Calc, a presentation creator Impress, a drawing tool draw, a formulae creator Math and a database management system Base. This free and light office program is available…
"Explore Free Online Training Courses to Power Your Skills"
In today's fast-paced world, continuous learning is essential to stay ahead in your career and expand your skillset. Free online training courses have emerged as a popular option for professionals seeking to enhance their marketability and pursue new career paths without spending a fortune. With an array of topics and skill levels available, these courses provide individuals with an accessible and cost-effective way to gain knowledge and skills in key industries.
From digital marketing and technology to project management and personal development, free online training courses offer opportunities for professional growth and personal enrichment. So, are you ready to embark on your learning journey and acquire in-demand skills without breaking the bank? Read on to discover the value of free online training courses and learn how to make the most of your training experience.
Key Takeaways
Free online training courses provide cost-effective access to high-quality learning materials and expert instruction.
Engage with instructors and peers in free online courses to gain insights, build a network, and benefit future career prospects.
Demonstrate commitment to professional development by showcasing your free online training certificates on resumes & LinkedIn profiles.
The Value of Free Online Training Courses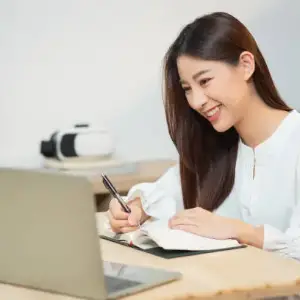 Understanding Spreadsheets Training Course
Understanding Spreadsheets is the perfect course for anyone who needs to make sense of data quickly and accurately. Spreadsheets are an intelligent software that are highly versatile, giving the user a huge range of functions that make it one of the most powerful tools available.
Professionally, we have seen a revolution in learning and growth with the advent of free online courses. They enable individuals to access high-quality course materials and learn from industry experts without incurring the costs associated with traditional educational institutions. By eliminating financial barriers, these courses empower learners to pursue their career aspirations and acquire new skills at their own pace. One such example is a free online course that provides valuable knowledge and insights.
Accessibility and Flexibility
The major advantage of free online courses lies in their accessibility. They offer self-paced learning, allowing learners to complete assignments on a flexible timeline, making education more inclusive for people juggling work, family, and other commitments. Furthermore, these courses provide an opportunity for students to explore a diverse range of subjects and skill levels, enabling them to chart their own learning path and discover new interests.
Professionals aiming to upskill or change career paths find this flexibility particularly beneficial as it allows them to weave learning into their existing schedules conveniently. Whether you're a busy parent, a working professional, or simply someone with a thirst for knowledge, free online courses provide the means to learn on your terms and at your own pace.
Cost-Effective Learning
For acquiring new skills and knowledge, free online training courses present a cost-effective solution. Unlike traditional education, which often involves hefty tuition fees and other expenses, these courses provide access to top-quality learning materials and expert instruction at no cost. This financial accessibility makes it easier for individuals to pursue professional development and skill-building without worrying about the associated costs.
Moreover, the best free online courses often provide the same value as their paid counterparts, with comparable course curricula and certifications upon completion. This means that learners can acquire in-demand skills and improve their qualifications without having to invest in expensive courses or materials, making education more affordable and accessible to a wider audience. In fact, some of these online courses are absolutely free, further enhancing their appeal to cost-conscious learners who are looking for a free course.
Diverse Course Offerings
With a diverse range of topics and skill levels, free online courses cater to various interests and career paths. Some examples include:
Data science
Digital marketing
Personal development
Soft skills
These courses provide an opportunity that enables learners to expand their knowledge and acquire new skills in a multitude of areas.
Not only do these diverse course offerings provide a wealth of learning opportunities, but they also enable individuals to tailor their education to their specific needs and goals. Whether you're looking to pivot to a new career, enhance your existing skillset, or simply explore a new area of interest, free online courses offer a comprehensive and accessible way to achieve your learning objectives.
Top Free Online Training Courses in Key Industries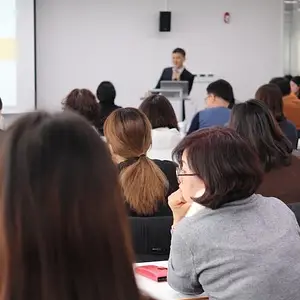 Understanding Wordprocessing Training Course
This course is the perfect way to help you get started on understanding how to use the powerful Word Processor and all its amazing capabilities. The syllabus includes customization - format, fonts, size, etc. You can also access a full dictionary and thesaurus with suggestions to correct any grammar or spelling mistakes, how to save in multiple formats for use across multiple platforms.
You might be pondering which free online courses are worth your time and effort as you begin your learning journey. To help you make an informed decision, we've compiled a list of top free online training courses in key industries, including:
Digital marketing
Technology
Project management
Personal development
These paid courses not only help you learn in demand skills but also offer valuable insights from industry experts, making them a worthwhile investment of your time.
Digital Marketing and Social Media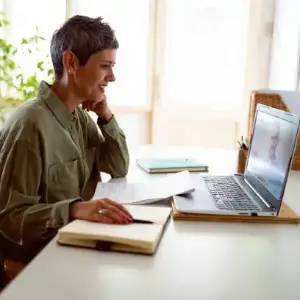 Understanding Presentations
Our Understanding Presentations training course is designed to help you create stunning visuals that will help you communicate your ideas more effectively. It's perfect for students who need to present a project or businesses that need to present their ideas in meetings. With Understanding Presentations training course, you can easily create powerful visual aids and stunning presentations that can truly captivate an audience.
Mastering digital marketing and social media skills is a necessity for businesses and professionals alike in the digital era we live in today. By investing your time in free online courses in digital marketing, you can learn how to create engaging content, reach your target audience, and navigate various marketing tools to drive success in the online world.
Some popular free digital marketing courses include Google's Fundamentals of Digital Marketing, which offers self-paced learning and a certification upon completion, and the Introduction to Data Studio course provided by Google Analytics Academy, which helps beginners connect data and generate reports in Data Studio. By completing these courses, you'll be well-equipped to make your mark in the digital marketing landscape.
Technology and Data Science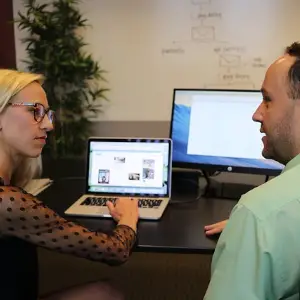 Understanding Databases
Understanding Databases training Course is the perfect way to get a comprehensive deep dive into the ins and outs of databases. This intensive course will give you all the know-how you need to navigate the world of databases with ease. Not only will you understand what a database is and how it is organized and operated, you'll also learn how to create a simple database and view the database content in various modes, create a table, define and modify fields and their properties, enter and edit data in a table, sort and filter a table or form, create, modify and run queries to retrieve specific information from a database, and understand what a form is and create a form to enter, modify and delete records and data in records.
Rapid growth is being experienced in the technology and data science industries, leading to an increasing demand for skilled professionals. By pursuing free online courses in these fields, you can enhance your technical skills and open up new career opportunities. Some notable free courses include the Google IT Automation with Python Professional Certificate, which offers six courses on Python, Git, and GitHub, and the IBM Data Science Professional Certificate, which focuses on machine learning and data science.
Whether you're looking to pivot to a career in technology or data science, or simply want to expand your current skillset, these free online courses provide a solid foundation for success in these in-demand industries:
Introduction to Python Programming
Data Science and Machine Learning with R
Web Development Fundamentals
Introduction to SQL
Introduction to Artificial Intelligence
Project Management and Leadership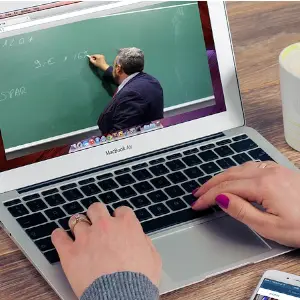 Advanced Word Processing
Advanced Word Processing Training Course offers you the ultimate way to upskill and master the latest word processing technologies. With this comprehensive course, you can quickly acquire the advanced skills needed to produce complex documents, enhance outputs, and improve productivity when using a word processing application. With the help of Advanced Word Processing Training Course, you'll be able to make an impact in your profession and create high-quality documents. Get started now and join the countless professionals who have already unlocked the power of word processing!
In any industry, effective project management and leadership skills act as valuable assets. By completing free online courses in these areas, you can develop the abilities needed to lead teams, manage projects, and make a positive impact on your organization.
Some highly-regarded free online courses in project management include those offered by Project Management Institute (PMI) and Udemy. Additionally, Alison provides a certification focusing on conflict resolution strategies and techniques for enhancing leadership abilities. By pursuing these courses, you can become a more effective leader and team player, setting yourself up for success in your career.
Personal Development and Soft Skills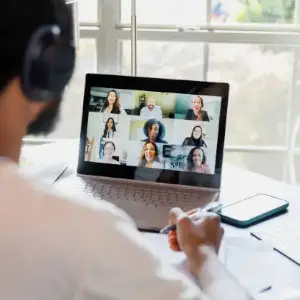 Advanced Spreadsheet Lessons
Advanced Spreadsheets Training Course is the perfect way to take your spreadsheet skills to the next level. This comprehensive course provides an in-depth look at the features and functions available in spreadsheet applications and teaches you how to use them to create sophisticated reports, perform complex mathematical and statistical calculations, and improve productivity.
For success in both professional and personal life, personal development and soft skills are indispensable. Free online courses in these areas can help you improve your communication, problem-solving, and time management abilities, making you a more well-rounded individual.
Highly-rated free online courses in personal development and soft skills include courses on communication, problem-solving, and time management. By investing in these courses, you can enhance your interpersonal skills, become a more effective problem solver, and manage your time more efficiently, ultimately leading to greater success in all areas of your life.
Tips for Maximizing Your Free Online Training Experience
Approaching your learning journey with a strategic mindset is vital to capitalize on your free online training experience. By setting goals, engaging with instructors and peers, and applying learned skills to real-life scenarios, you can maximize the benefits of your training and ensure you emerge from your courses with a solid understanding of the material and a valuable set of new skills.
Setting Goals and Creating a Schedule
For staying on track and enhancing your learning experience, it is vital to establish clear goals and create a schedule for your free online courses. Setting SMART goals (Specific, Measurable, Achievable, Relevant, and Time-bound) and developing a timeline for meeting these goals are recommended approaches.
By committing to a specific amount of time each day to work on your courses and adhering to it, you can ensure that you stay organized and focused throughout your learning journey. Don't forget to take occasional breaks and reward yourself for achieving your goals, and if necessary, seek assistance from instructors or peers to help you overcome challenges and obstacles.
Engaging with Instructors and Peers
Your learning experience can be significantly enhanced by interacting with instructors and peers in your free online courses. By asking questions, participating in discussions, and providing feedback, you can gain valuable insights and comments on your progress.
Collaborating with peers allows you to exchange ideas, learn from one another, and build a network of like-minded individuals who can support your professional growth. Furthermore, engaging with instructors and peers can help you establish a professional network, which could prove advantageous for future career prospects.
Applying Learned Skills to Real-Life Scenarios
Applying the skills you learn in your free online courses to real-life situations stands as one of the most effective ways to solidify your knowledge and enhance your skillset. By practicing your new skills in practical contexts, such as through internships, volunteer work, or job shadowing, you can gain a deeper understanding of the material and obtain hands-on experience in applying your skills.
This practical application not only reinforces your understanding of the concepts but also helps you build confidence in your abilities, making you a more valuable asset in the workplace. By applying your newfound knowledge to real-world scenarios, you can truly maximize the benefits of your free online training experience.
Showcasing Your Free Online Training Certificates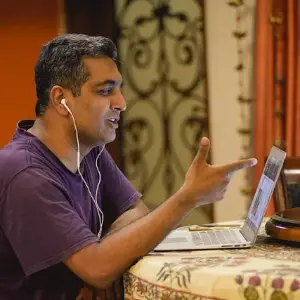 Advanced Presentations
If you've ever wanted to master the art of creating a memorable presentation, then this is the ideal course for you. With this course, you'll learn the latest tips and tricks used by professionals in the presentation industry. Through an easy-to-follow series of lessons, you'll gain the essential knowledge required to create stunning visuals that will capture the attention of your audience. With this course, you'll be able to design presentations that will be remembered long after the event has ended.
Showcasing your achievements and demonstrating your commitment to professional development is essential as you complete your free online courses and acquire new skills and certifications.
By featuring your free online training certificates on your resume and LinkedIn profile, you can enhance your marketability and stand out to potential employers.
Resume Tips
It's important to create a dedicated section, typically after your education section, when listing your free online training certificates on your resume. Include the certification title, the host organization, and the date when the certification was earned or when it expires if the course has already been completed. If you have sufficient space, also include the skills and knowledge gained from the course.
By showcasing your free online training certificates on your resume, you demonstrate your commitment to continuous learning and highlight your ability to acquire new skills, which can help you stand out in a competitive job market.
LinkedIn Profile Optimization
Another crucial aspect of showcasing your free online training certificates is optimizing your LinkedIn profile. You can add them to the "Certifications" section of your profile, making sure to include the course title, host organization, and completion date.
In addition, you can emphasize your free online training certificates by incorporating them into your summary, integrating them into your job descriptions, and linking to them in your profile. By optimizing your LinkedIn profile in this way, you demonstrate your dedication to professional development and increase your visibility to potential employers.
Summary
In conclusion, free online courses provide an accessible and cost-effective way for individuals to acquire in-demand skills and enhance their professional development. By exploring the wide array of available courses in key industries, setting clear goals, engaging with instructors and peers, and applying learned skills to real-life scenarios, you can make the most of your learning experience and emerge with valuable new skills and certifications.
Embarking on your free online training journey can open up new career paths and opportunities, helping you stay ahead in today's fast-paced world. So, seize the opportunity to learn, grow, and thrive by diving into the world of free online courses and discovering the many benefits they have to offer.
Frequently Asked Questions
Which website is best for online certification courses for free?
Based on the provided text, I have split it into two paragraphs for better readability: Paragraph 1: For free online certification courses, Udemy, Coursera, and Alison offer the best options, with a range of topics from software development to Digital Marketing. Paragraph 2: All three sites offer certificate courses taught by top experts in their fields.
What kind of online courses are free?
EdX, Coursera, FutureLearn, Codecademy, Udacity, Memrise, and Udemy are some of the most popular providers of free online courses. These course providers offer a wide variety of courses such as indigenous Canada, financial markets, psychology, science of well-being, statistics, writing in the sciences, coding, IT, foreign languages and business.
Are free online courses actually free?
Free online courses are not truly free since they usually charge for certifications and recognition. Without a certificate, learners do not get the same level of value from their coursework, particularly in the labor market. Paragraph 2: (None)
Is Harvard really offering free online courses?
Yes, Harvard is indeed offering free online courses for everyone from any corner of the world across various subjects. A verified certificate can also be obtained for a small fee.
What are the primary benefits of free online training courses?
Free online training courses offer accessibility, cost-effectiveness and diverse course offerings, making it easier for learners to gain new skills and knowledge without financial barriers.