Working with Presentations
Open, close a presentation application. Open, close presentations.
To start Impress, click on the 'Start' button on your Windows machine. Click on 'All Programs' and then go to the 'LibreOffice' folder in the list of all programs which gets displayed. Click on the 'LibreOffice' folder and then click on 'LibreOffice Impress'. This will start the Impress application.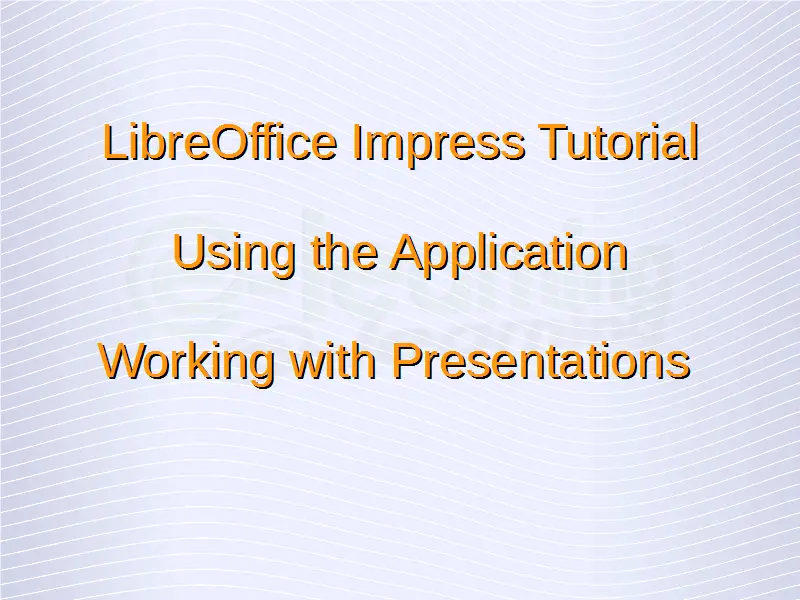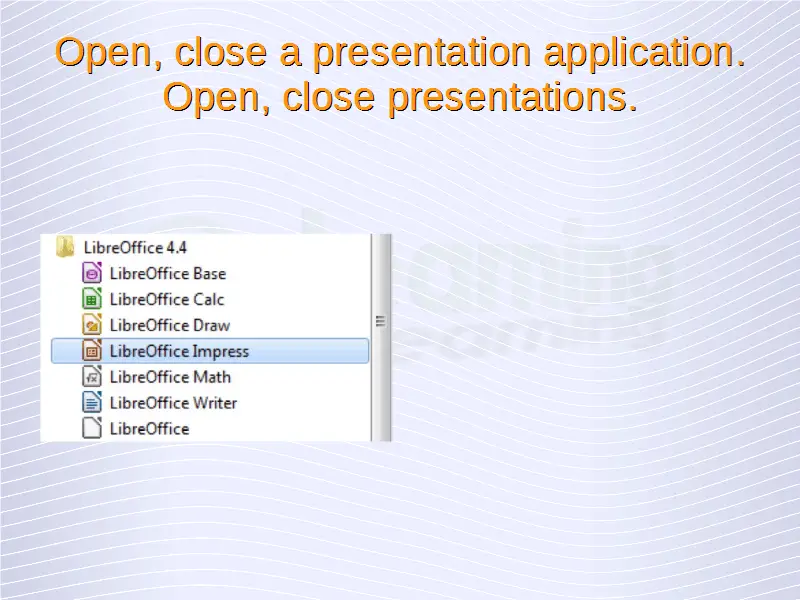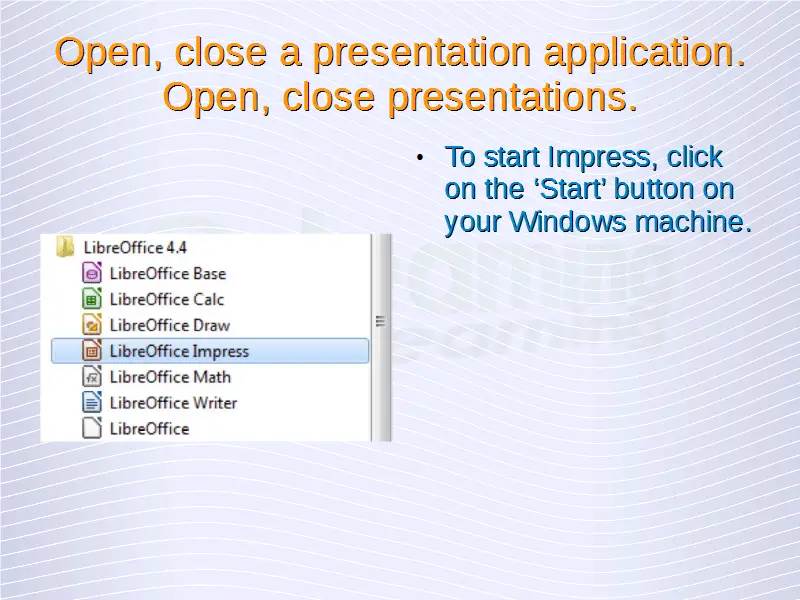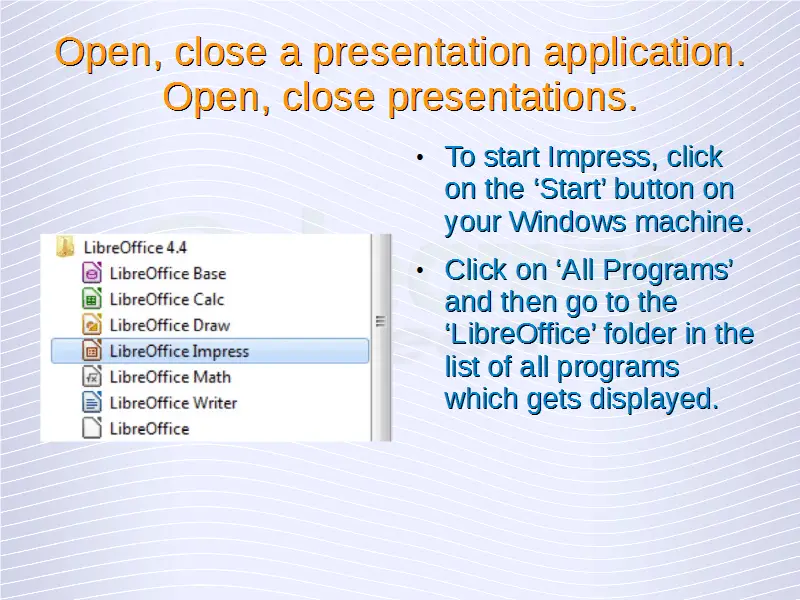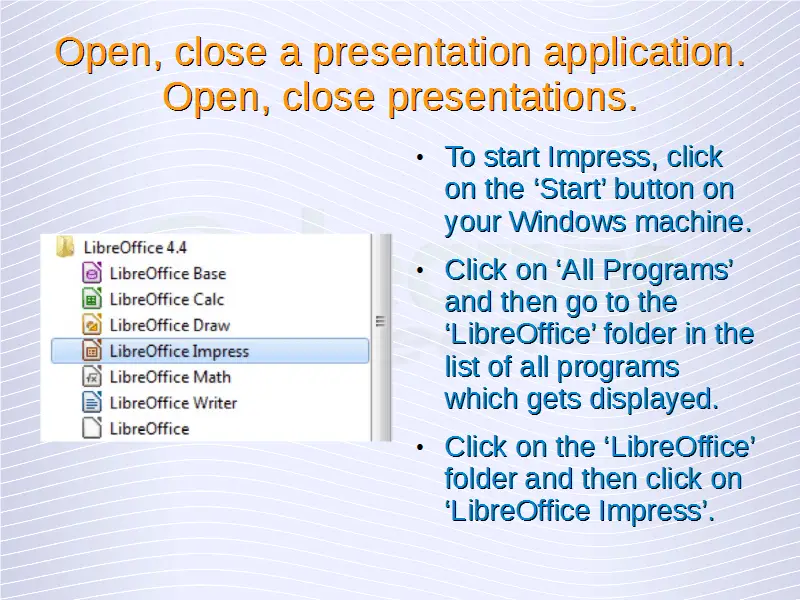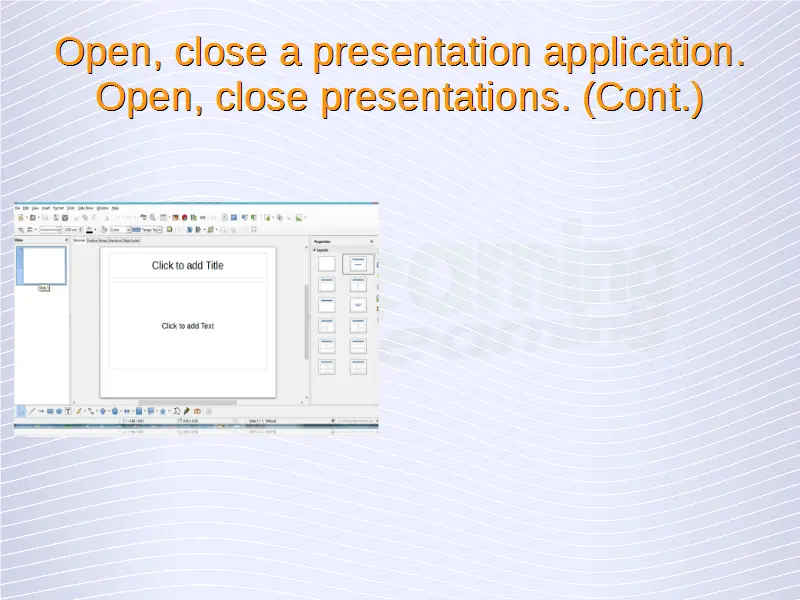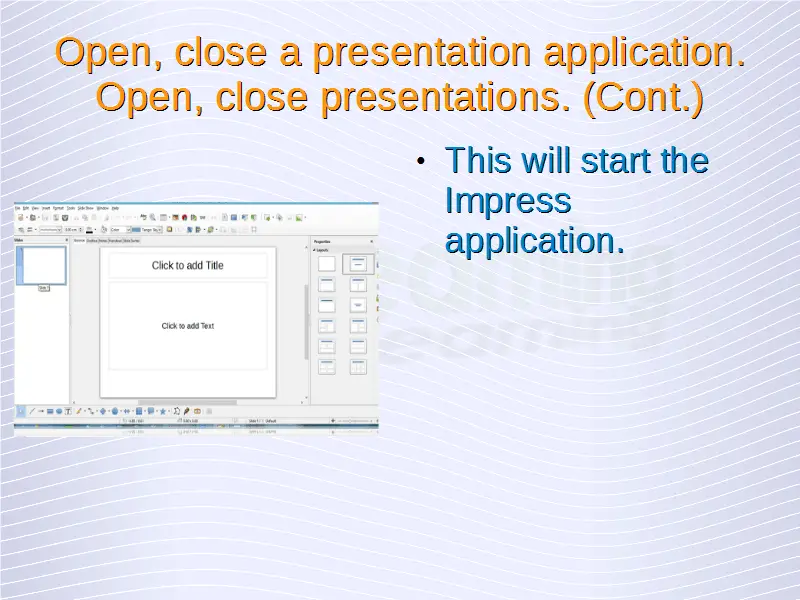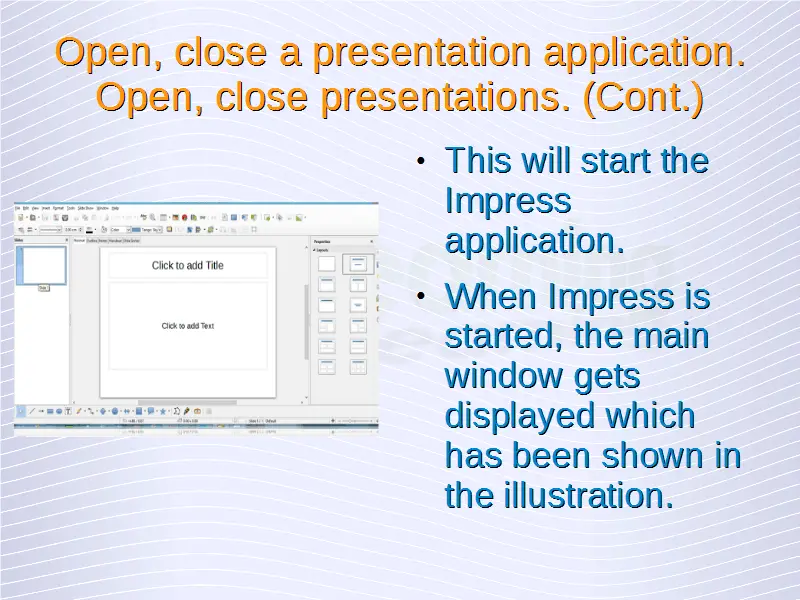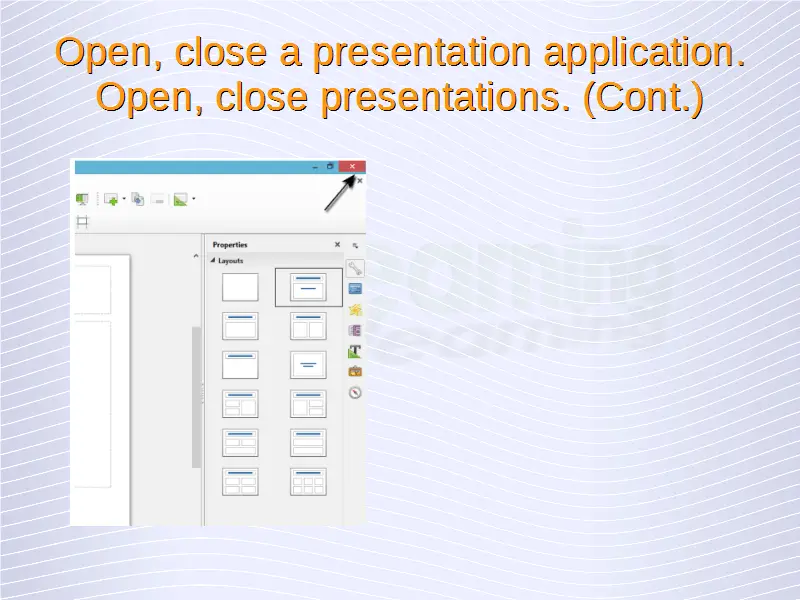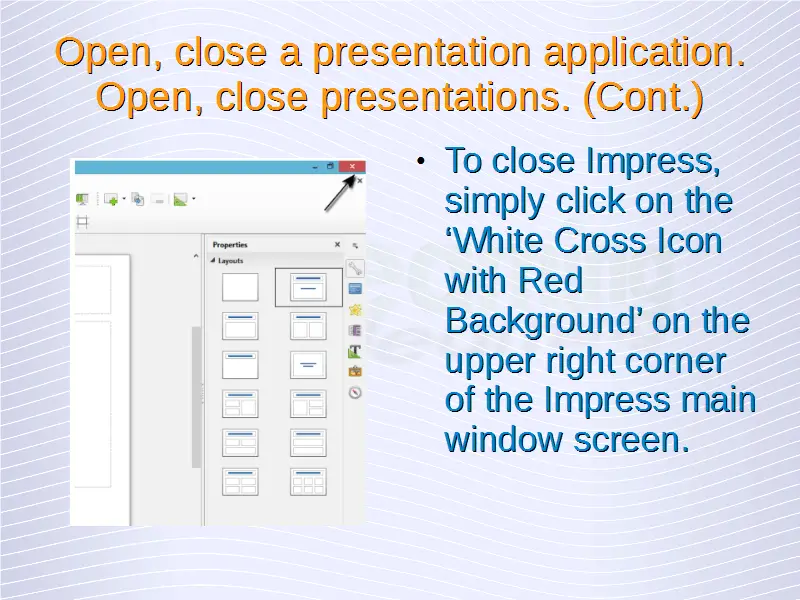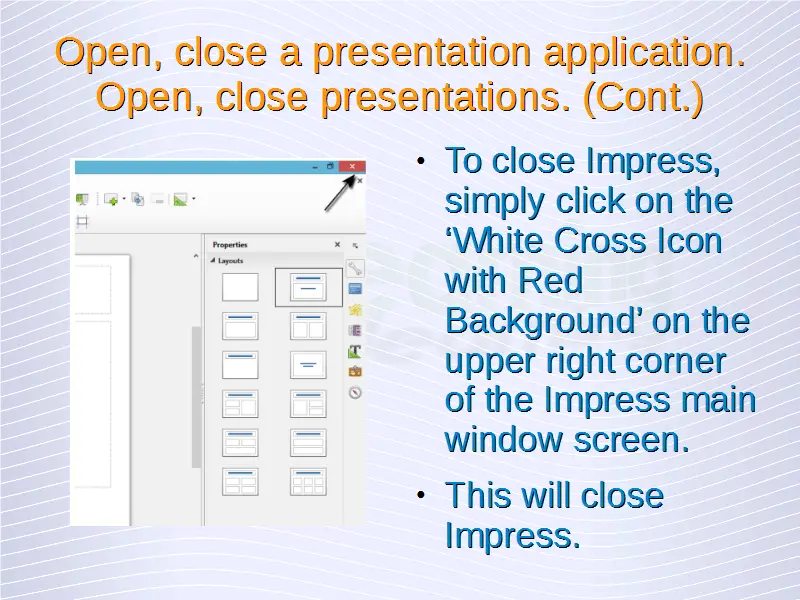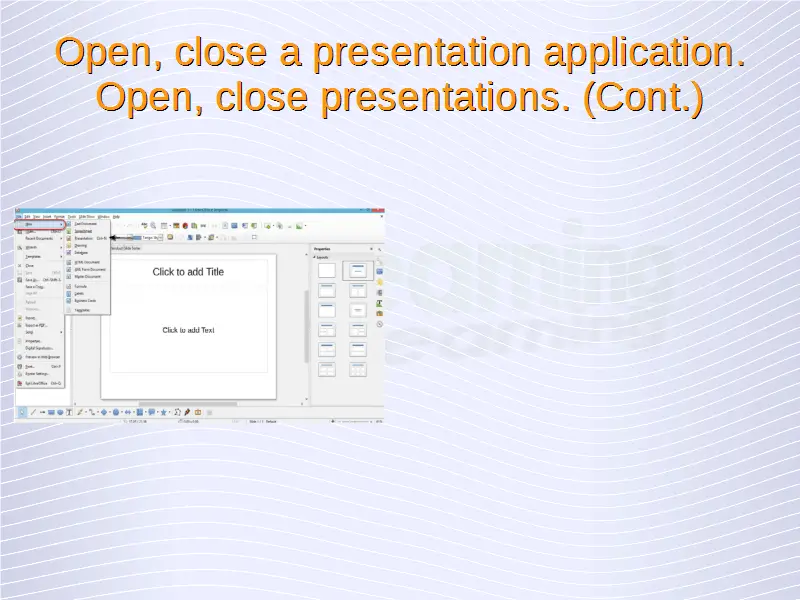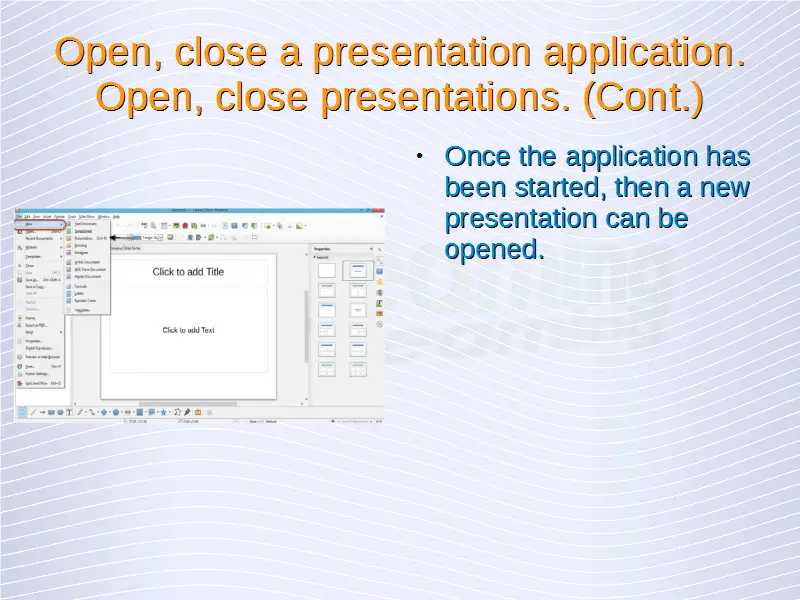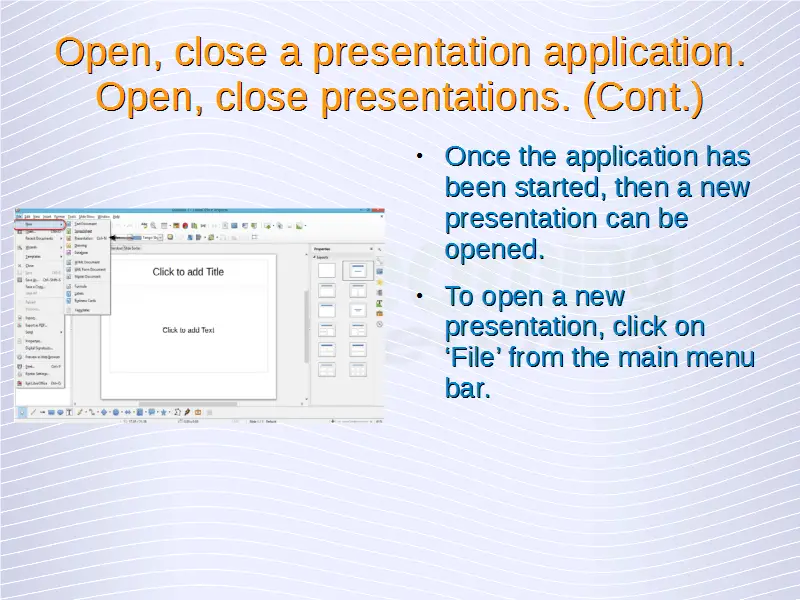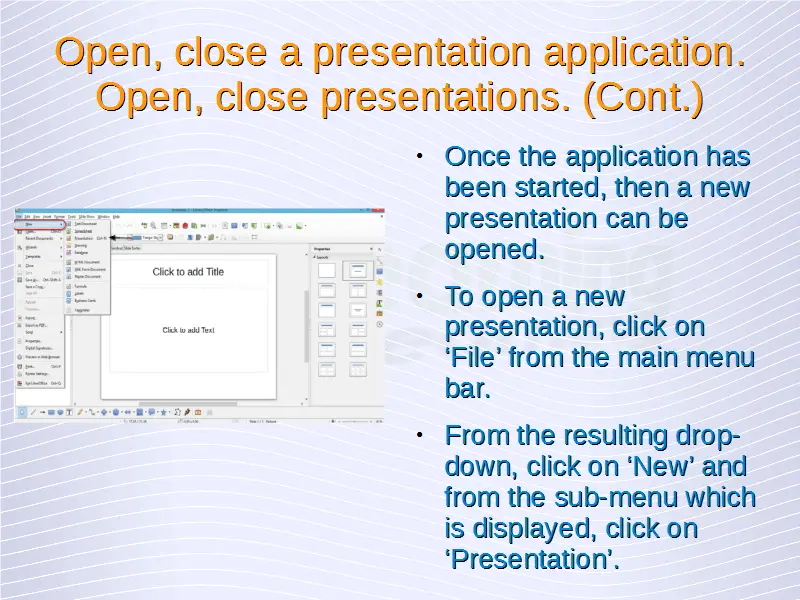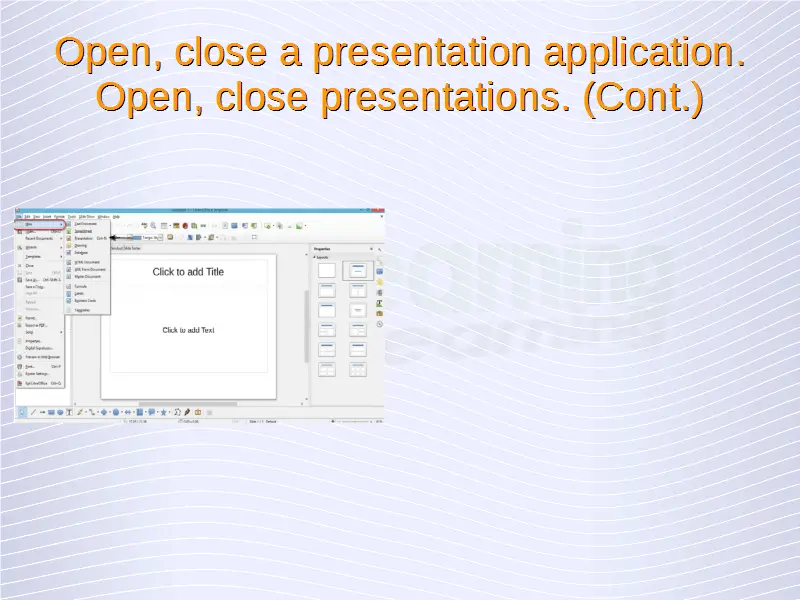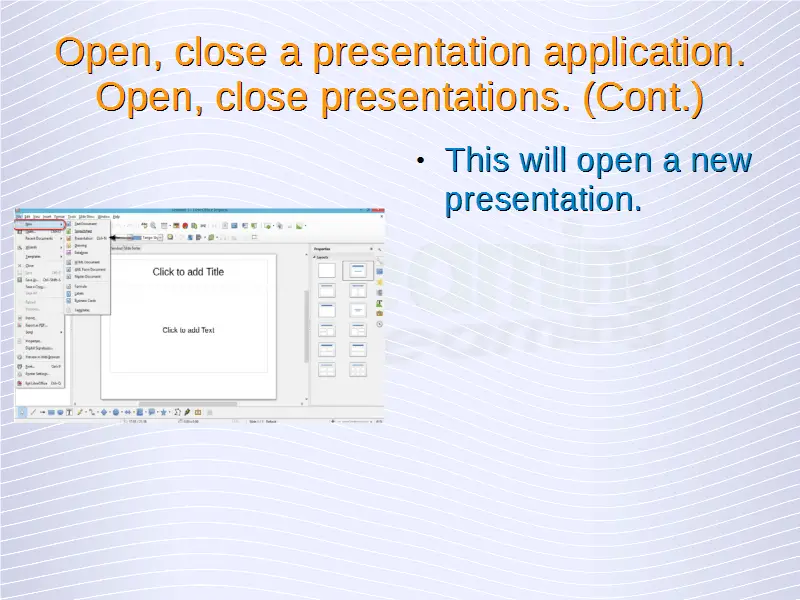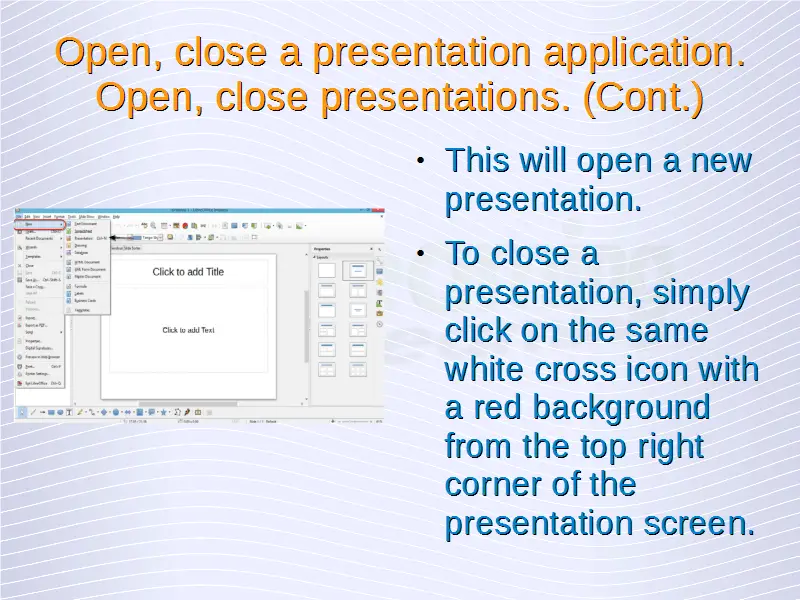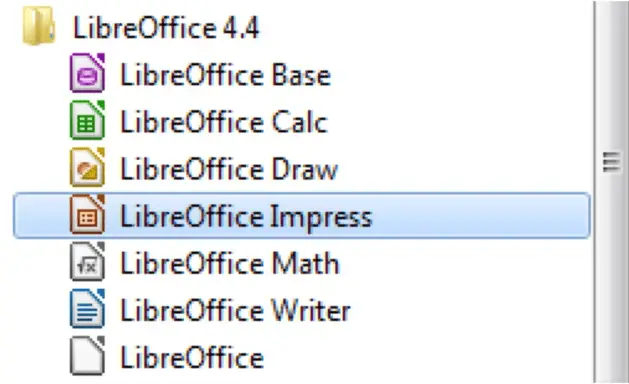 When Impress is started, the main window gets displayed which has been shown below.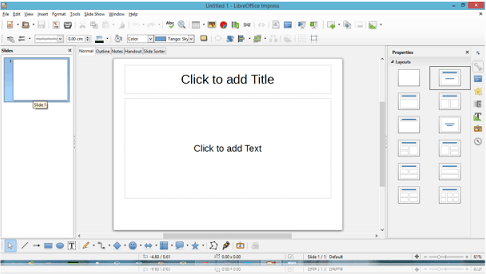 To close Impress, simply click on the 'White Cross Icon with Red Background' on the upper right corner of the Impress main window screen. This will close Impress.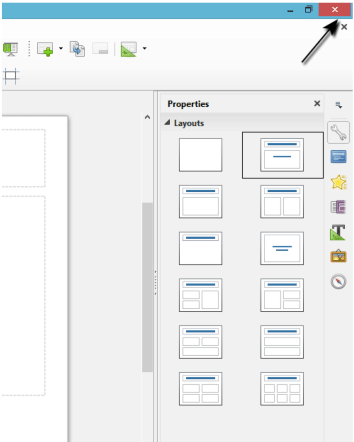 Once the application has been started, then a new presentation can be opened. To open a new presentation, click on 'File' from the main menu bar. From the resulting drop-down, click on 'New' and from the sub-menu which is displayed, click on 'Presentation'. This will open a new presentation.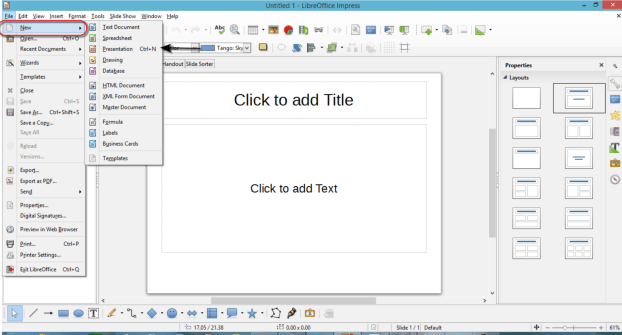 To close a presentation, simply click on the same white cross icon with a red background from the top right corner of the presentation screen.