Word Processing – Formatting Paragraph Good Practice

Recognize good practice in paragraph spacing: apply spacing between paragraphs rather than use the Return key.
When creating new paragraphs, it is always advisable to apply appropriate spacing between paragraphs instead of using the return key. This is because when we use the return key more than once to provide spacing between paragraphs, we create additional characters in the document which affect the overall formatting and the size of the document.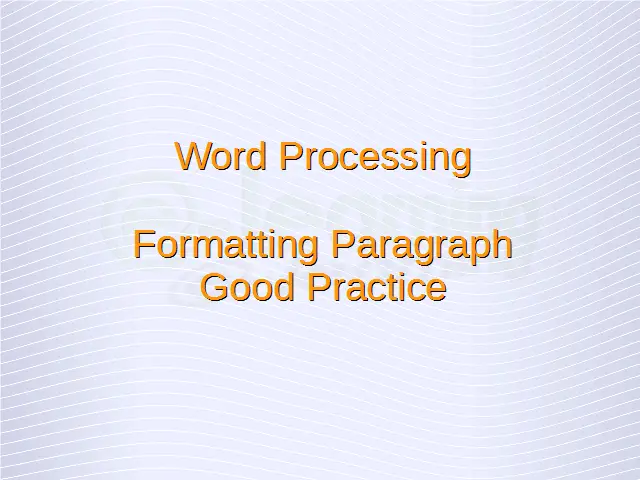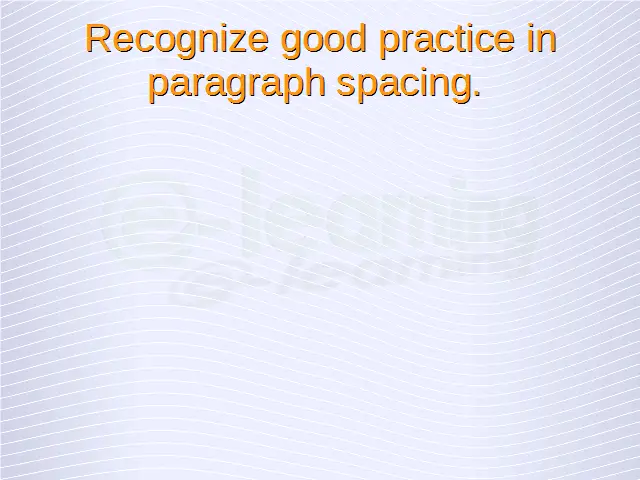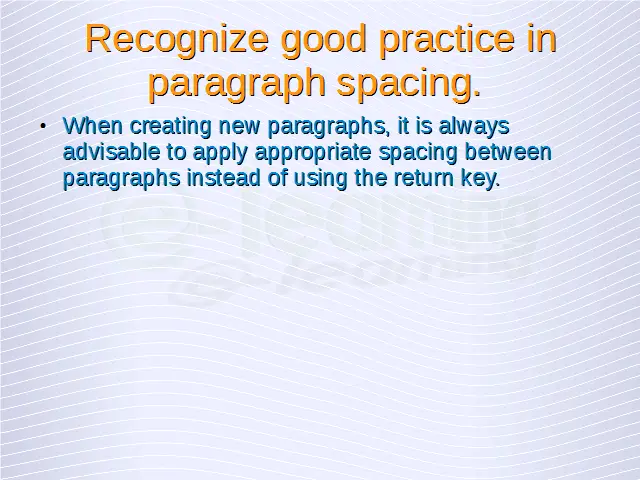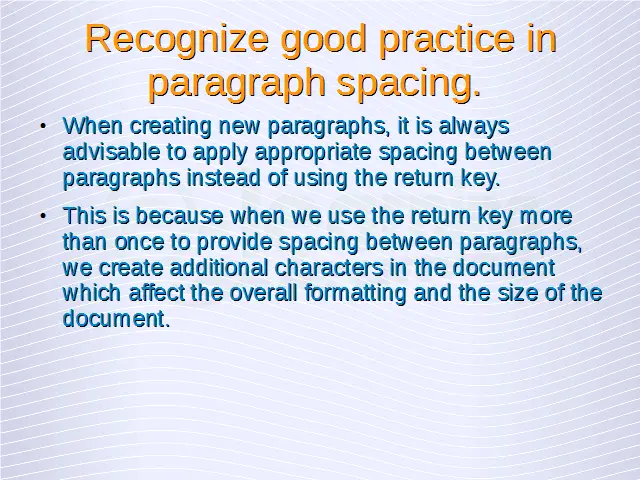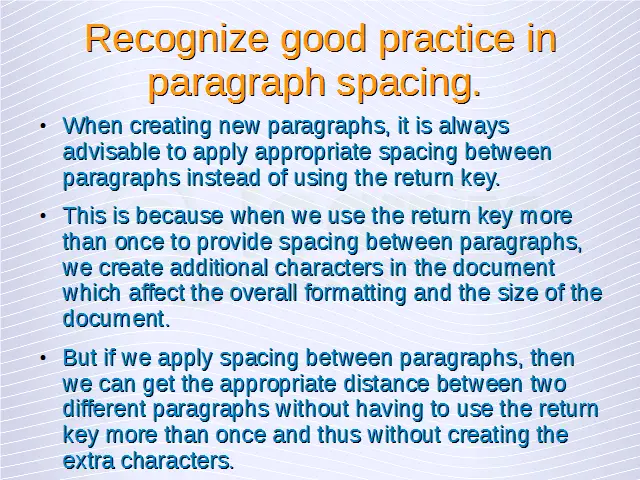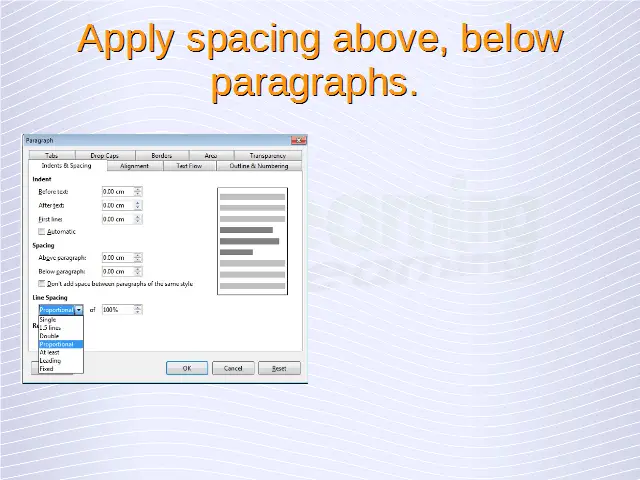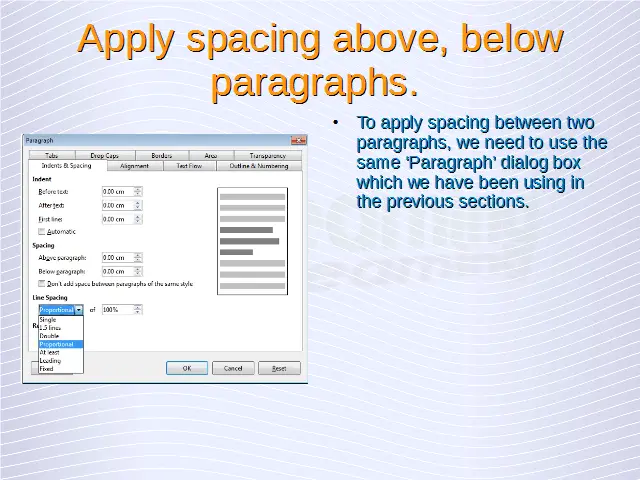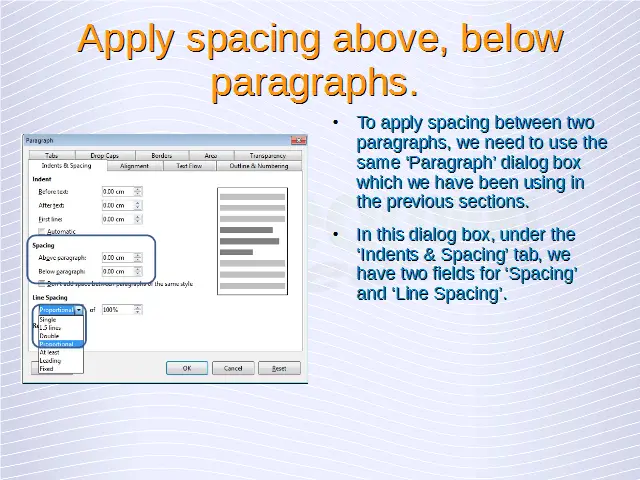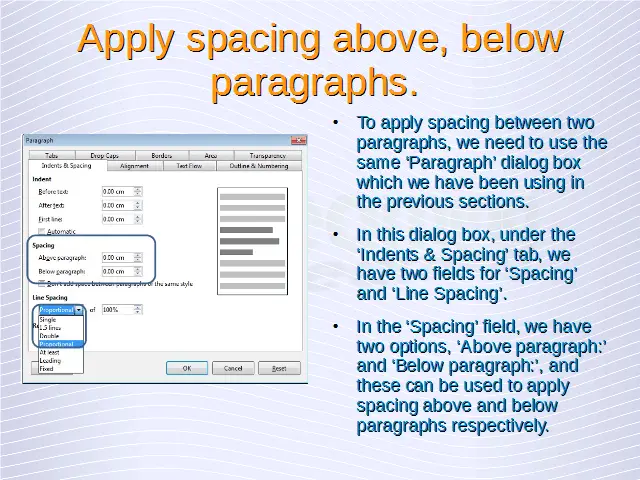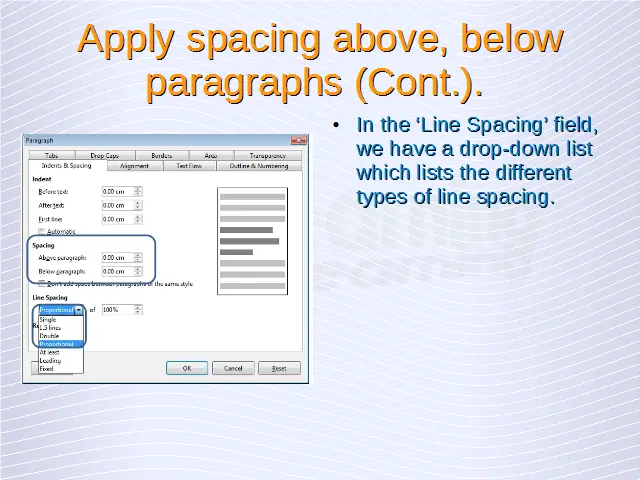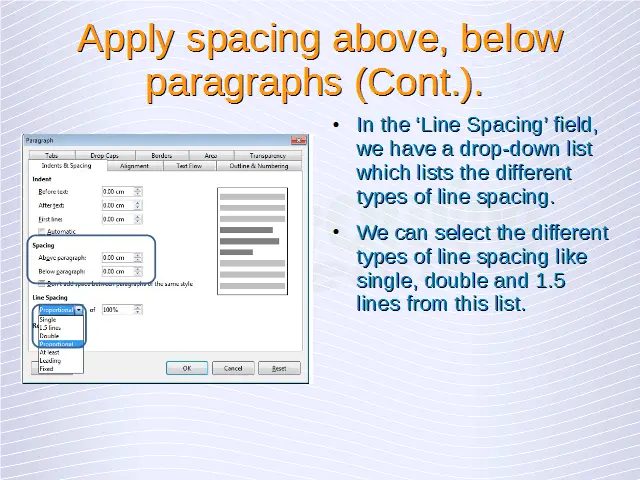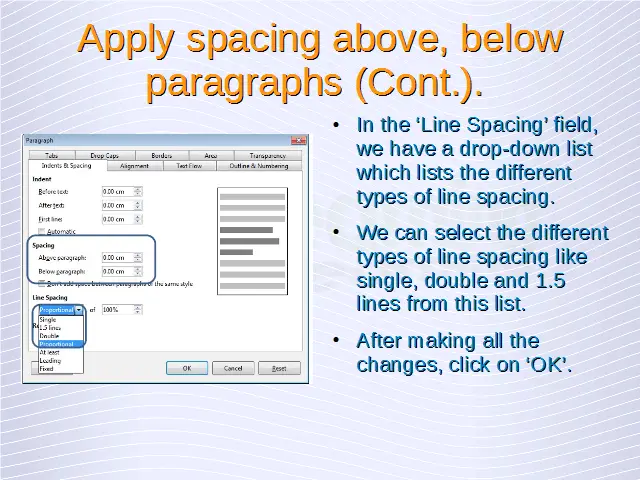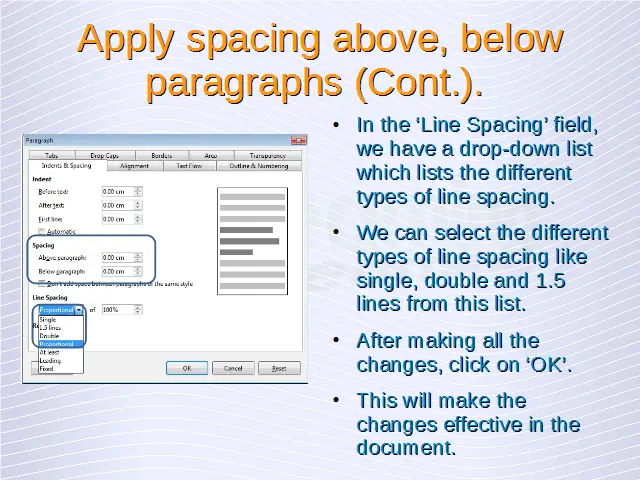 But if we apply spacing between paragraphs, then we can get the appropriate distance between two different paragraphs without having to use the return key more than once and thus without creating the extra characters.
Apply spacing above, below paragraphs. Apply single, 1.5 lines, double line spacing within paragraphs.
To apply spacing between two paragraphs, we need to use the same 'Paragraph' dialog box which we have been using in the previous sections. In this dialog box, under the 'Indents & Spacing' tab, we have two fields for 'Spacing' and 'Line Spacing'.
In the 'Spacing' field, we have two options, 'Above paragraph:' and 'Below paragraph:', and these can be used to apply spacing above and below paragraphs respectively.
In the 'Line Spacing' field, we have a drop-down list which lists the different types of line spacing. We can select the different types of line spacing like single, double and 1.5 lines from this list.
After making all the changes, click on 'OK'. This will make the changes effective in the document.