In common with installation, uninstalling software should always be done in the correct manner to minimise the risk of corrupting the operating system. The following lesson describes two methods of correctly uninstalling software.
1. using the software's own uninstaller
2. using the operating systems uninstaller.

Use the buttons below to navigate through the lesson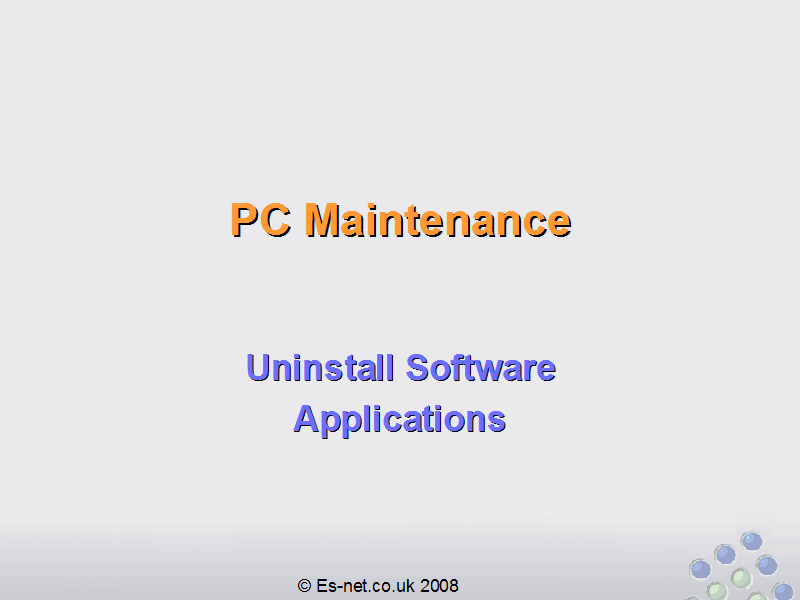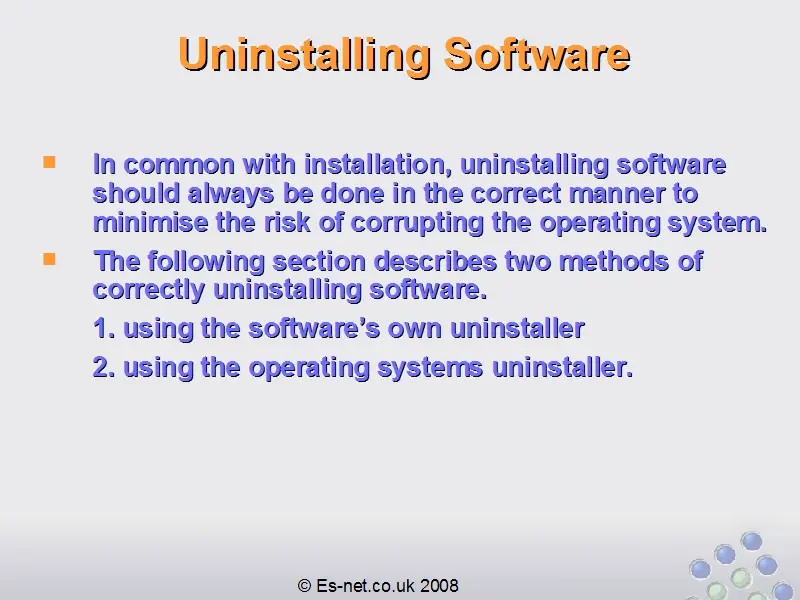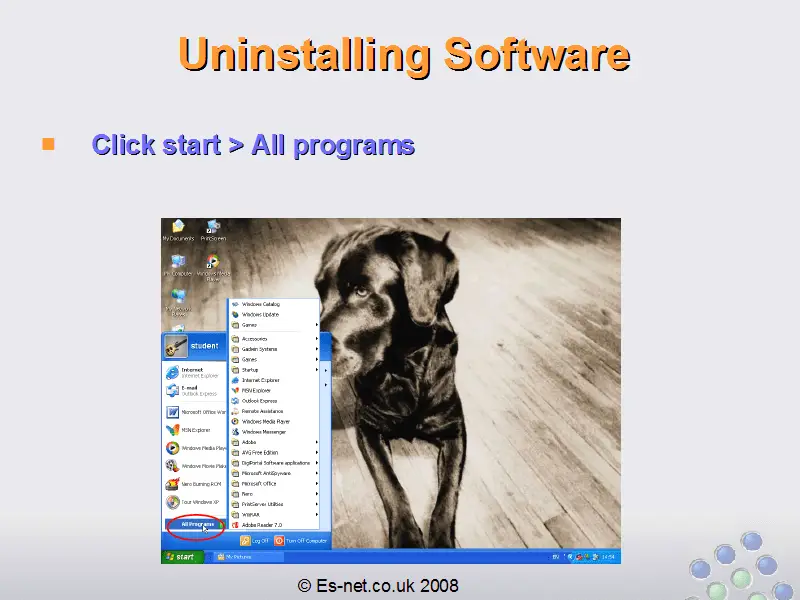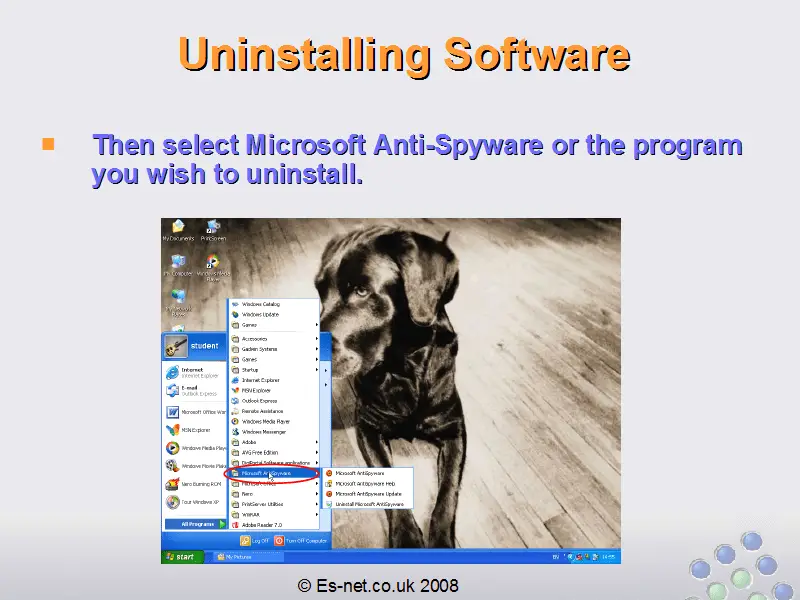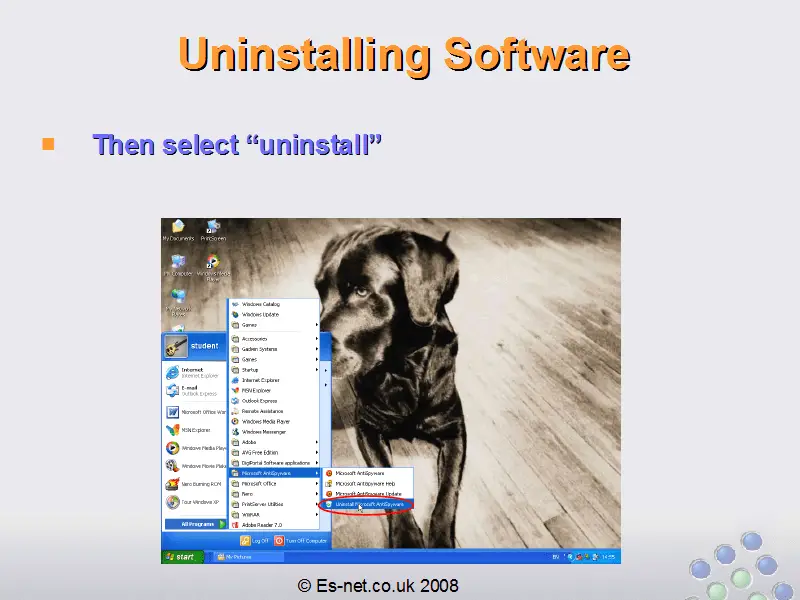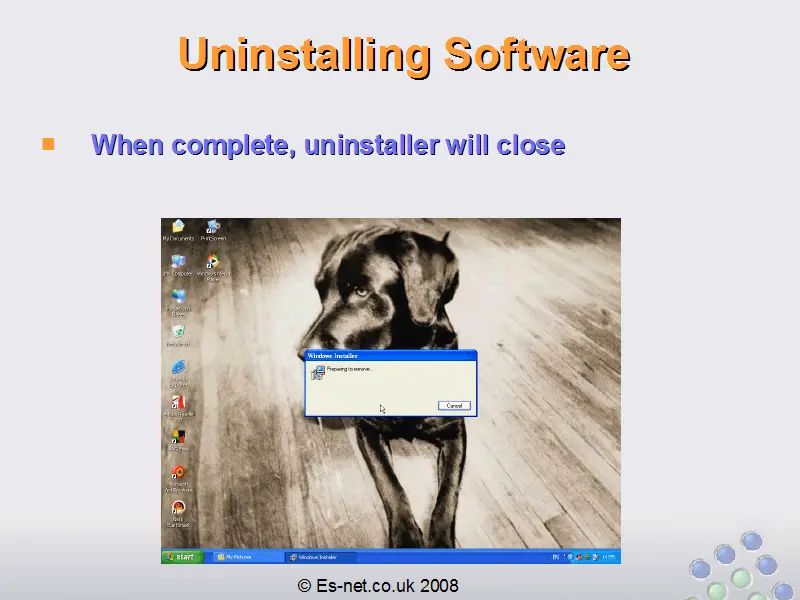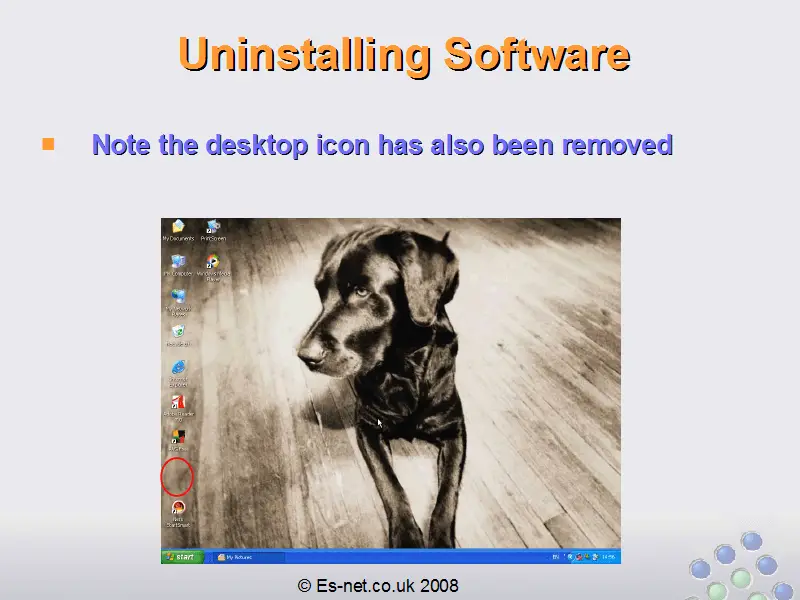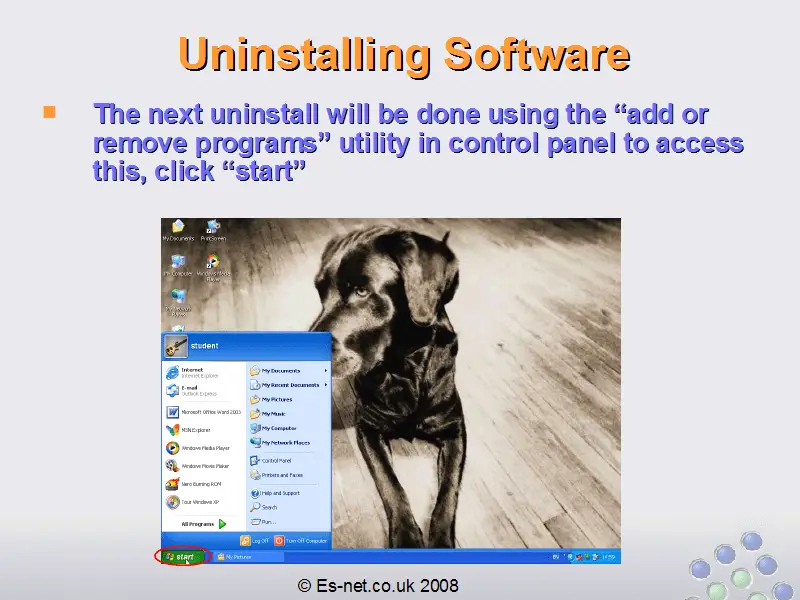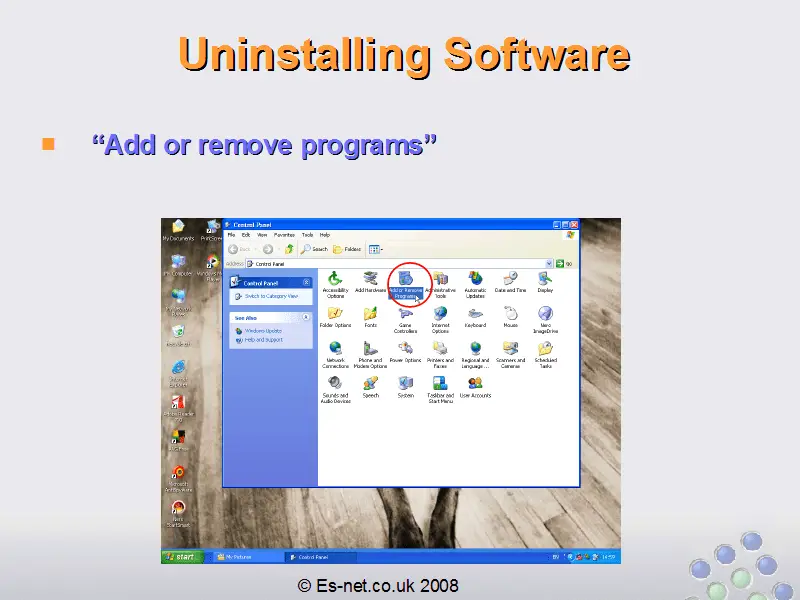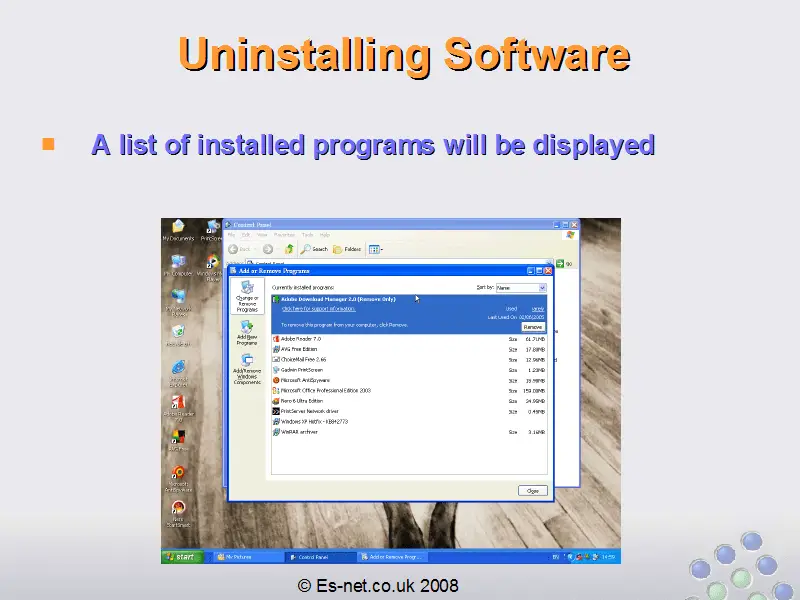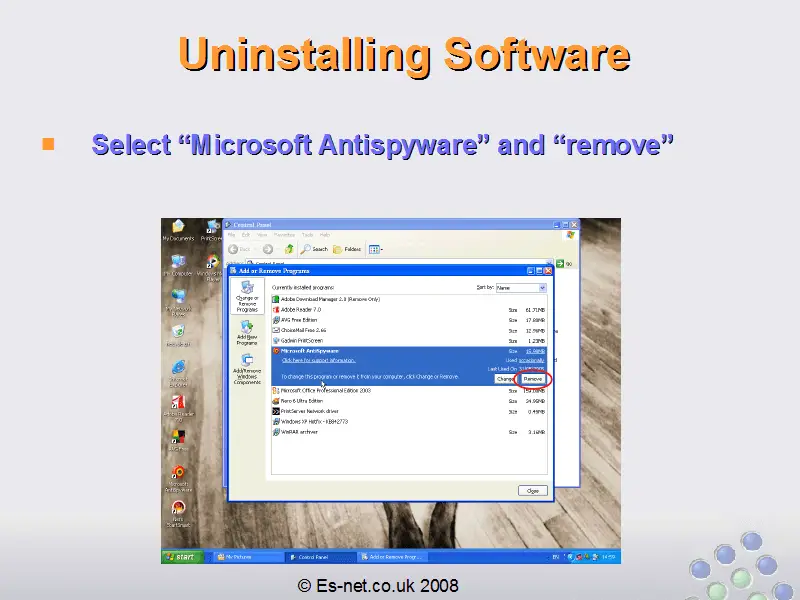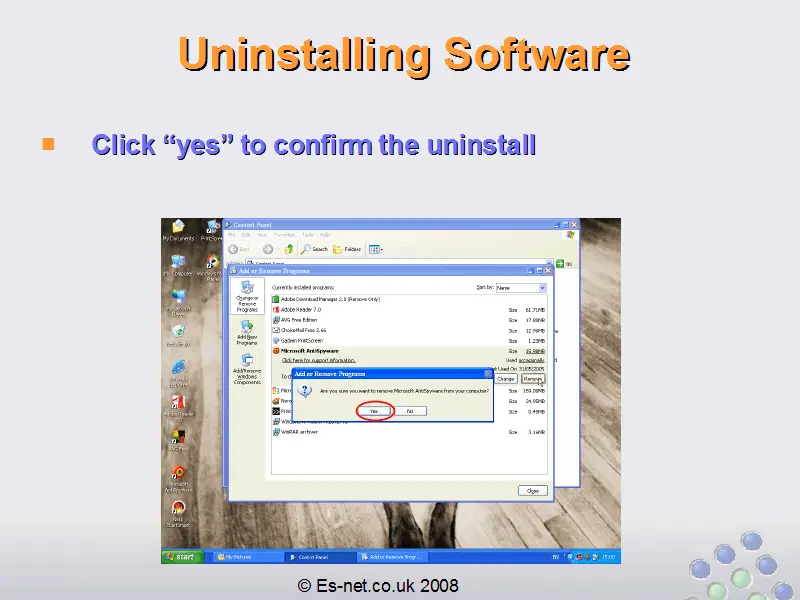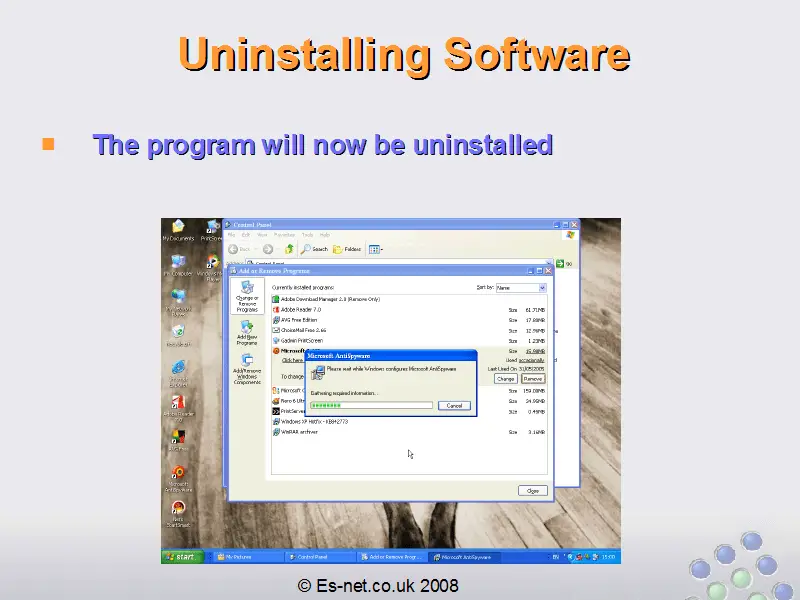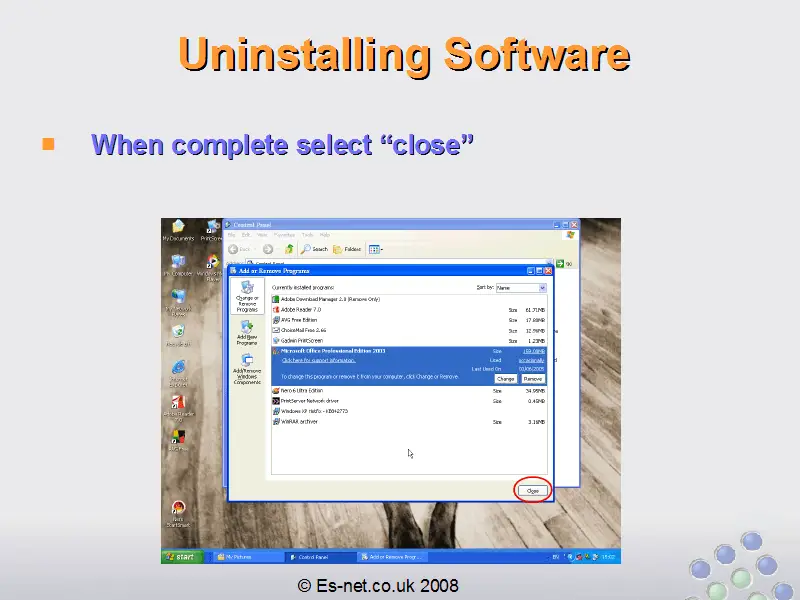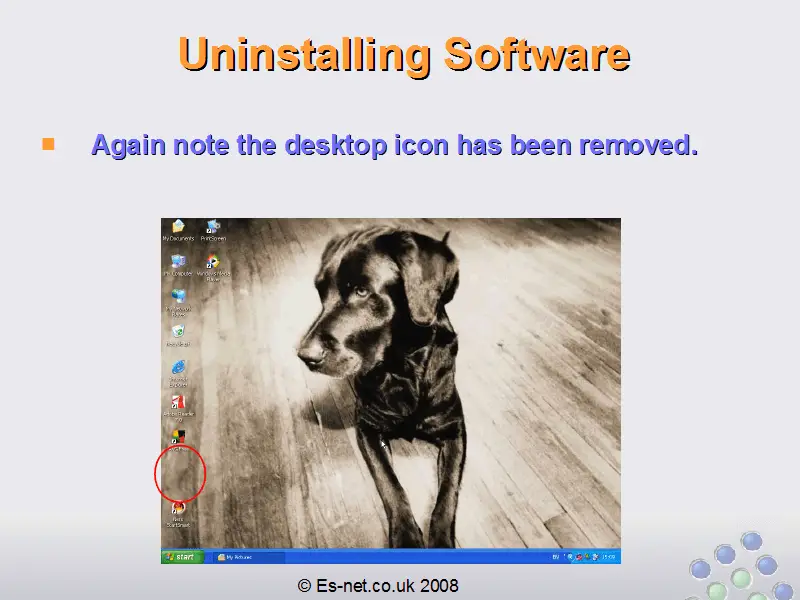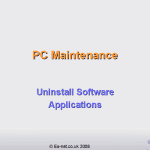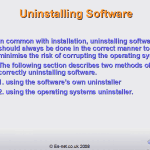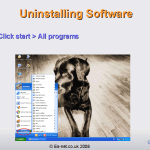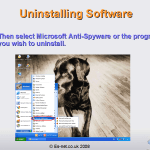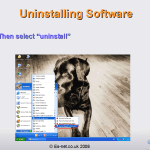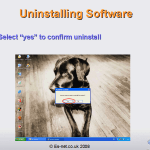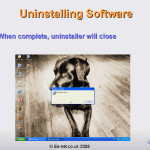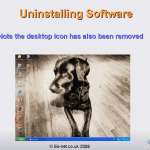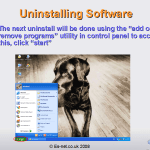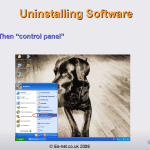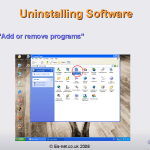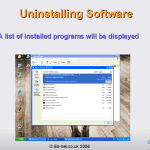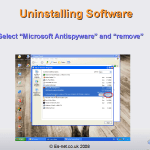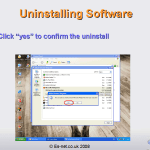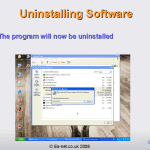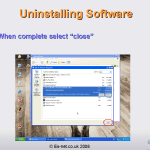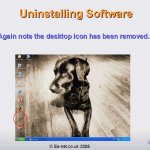 Click start > All programs
Then select Microsoft Anti-Spyware or the program you wish to uninstall.
Then select "uninstall"
Select "yes" to confirm uninstall
When complete, uninstaller will close
Note the desktop icon has also been removed
The next uninstall will be done using the "add or remove programs" utility in control panel to access this, click "start" (If you can't find "Add or Remove Programs" it may be called "Programs and Features" in later versions of Windows)
Then "control panel"
"Add or remove programs" or "Programs and Features"
A list of installed programs will be displayed
Select "Microsoft Antispyware" and "remove"
Click "yes" to confirm the uninstall
The program will now be uninstalled
When complete select "close"
Again note the desktop icon has been removed.