Understanding Presentations – Presenter Notes
Add presenter notes to slides.
Notes provide a convenient way to create reminders or add extra information to slides in a presentation. Notes are not displayed during a slide show. However, using dual displays, you can display any notes on the second display as a presentation cue. You can also print the notes and use them as handouts.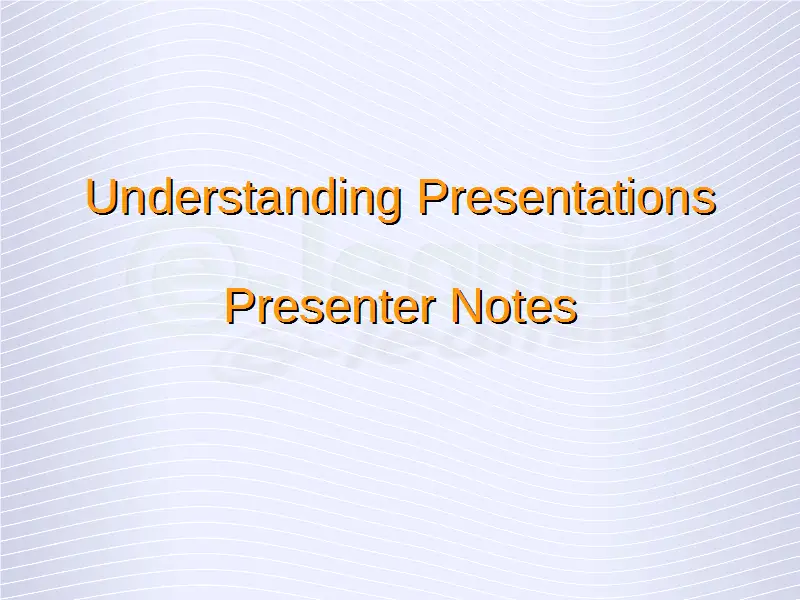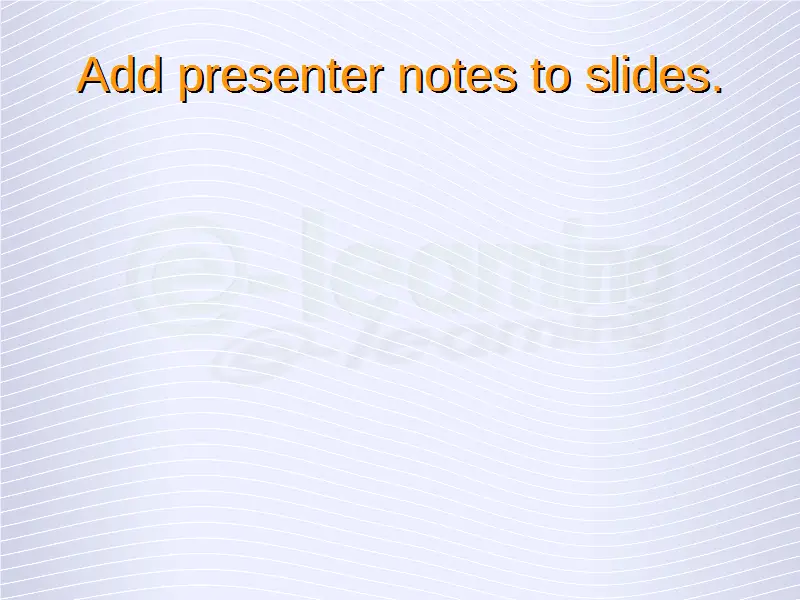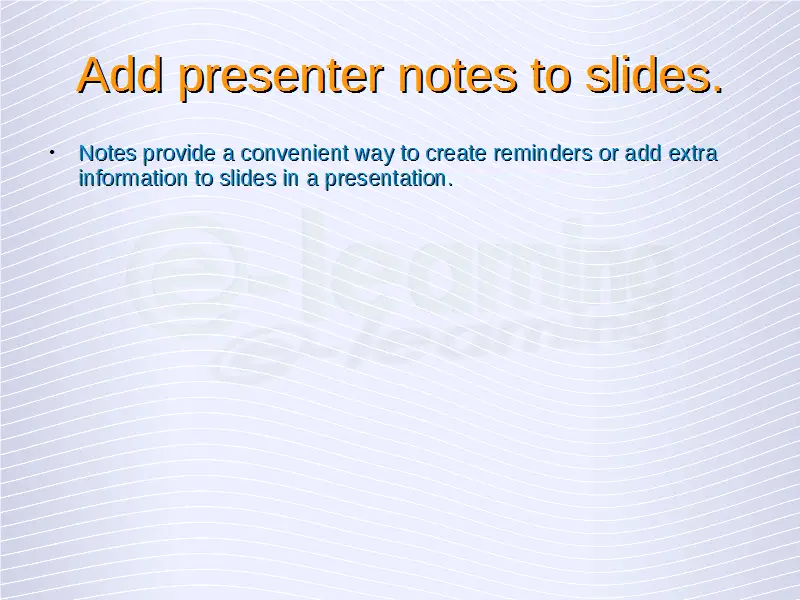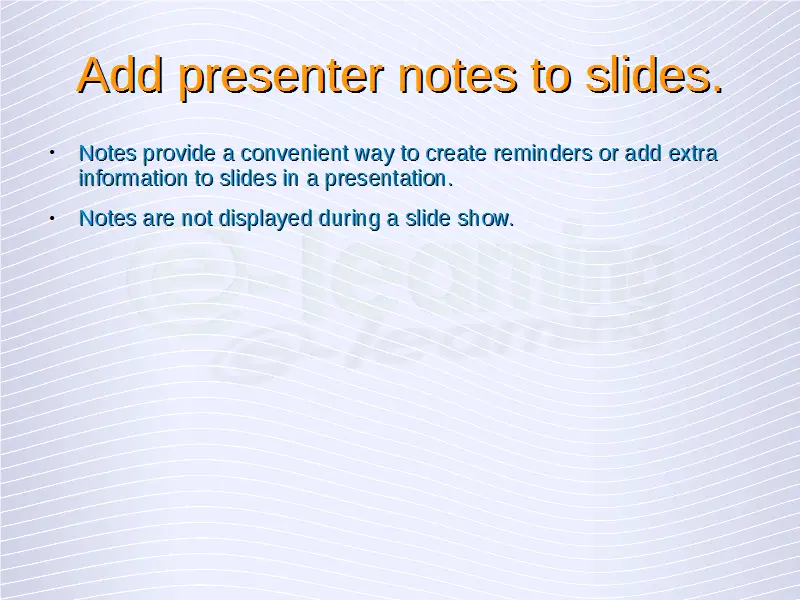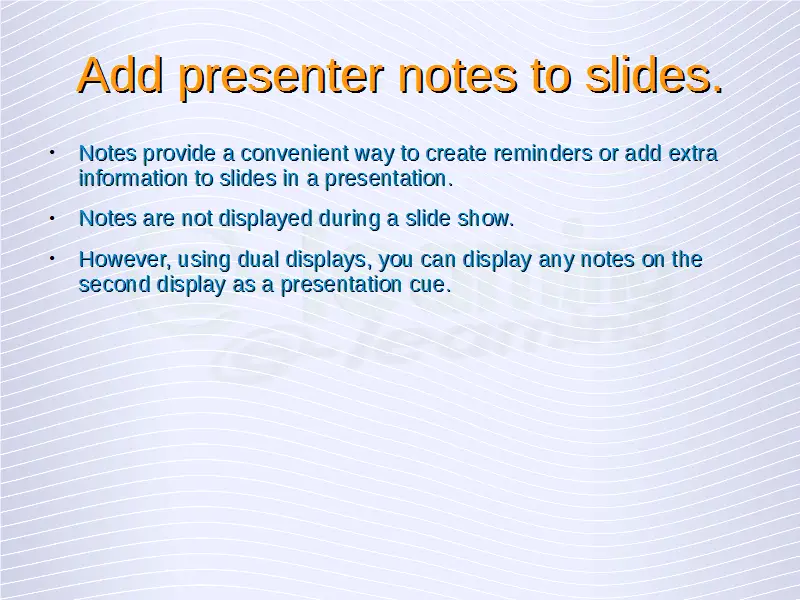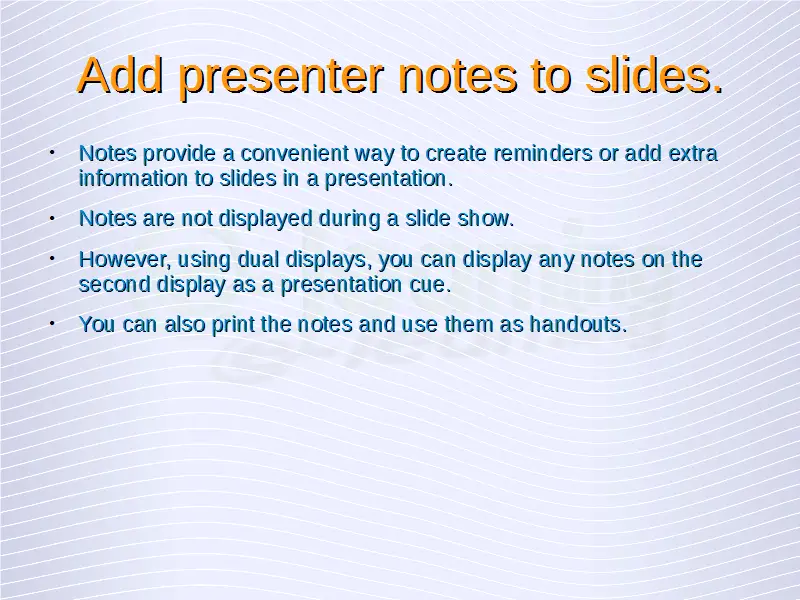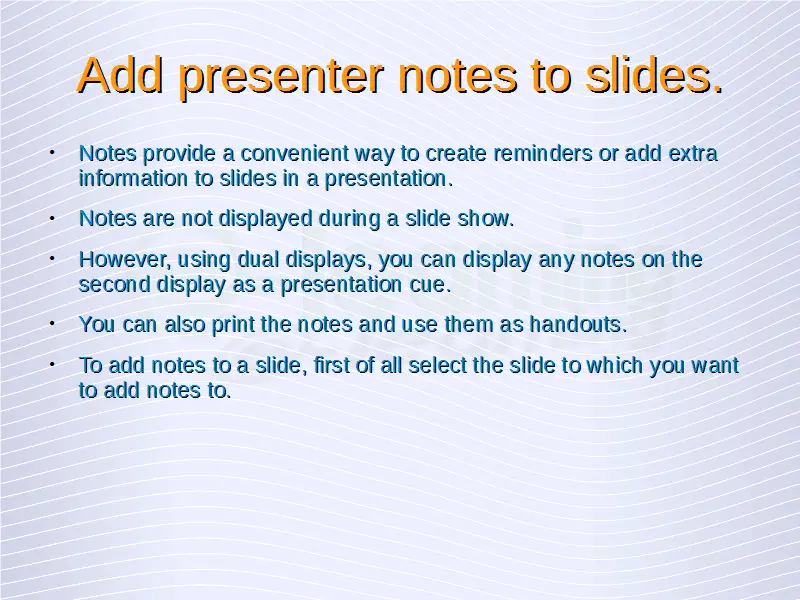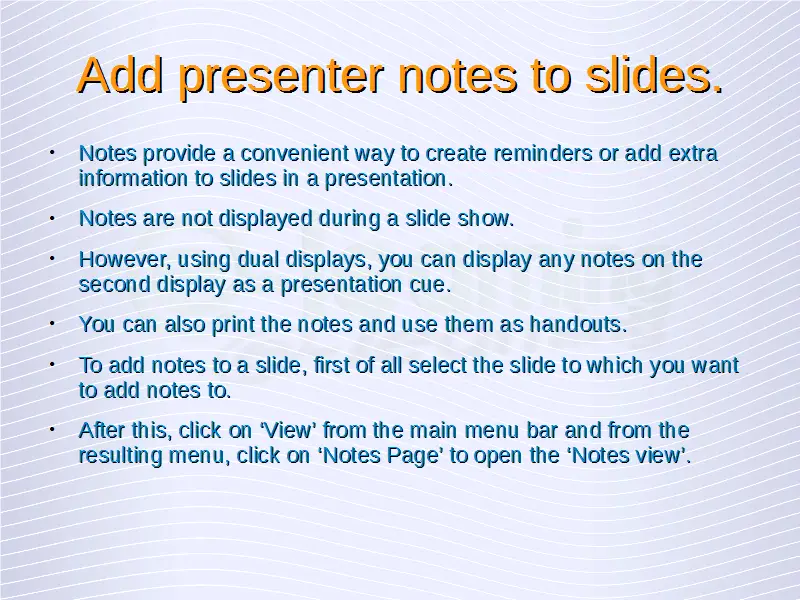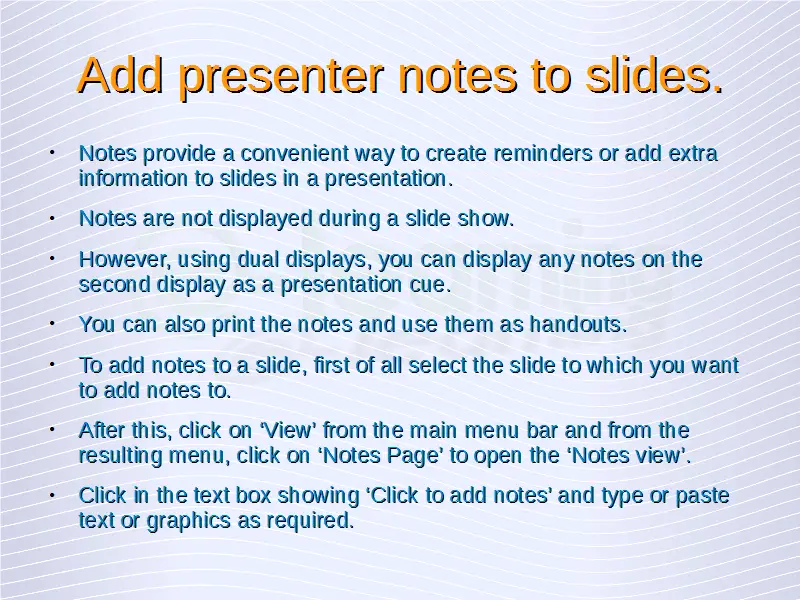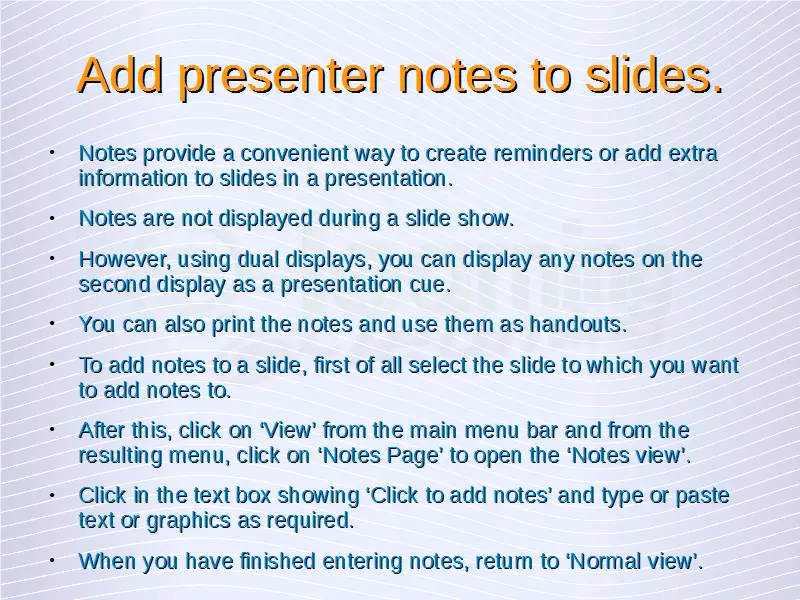 To add notes to a slide, first of all select the slide to which you want to add notes to. After this, click on 'View' from the main menu bar and from the resulting menu, click on 'Notes Page' to open the 'Notes view'. Click in the text box showing 'Click to add notes' and type or paste text or graphics as required. When you have finished entering notes, return to 'Normal view'.