Understanding Presentations – Master Slide
The slide which is used as the starting point for all other slides is known as a Master slide. A slide master has defined characteristics including background color, graphics, headers-footers, placement and size of text frames, and formatting of the text. Any new slide we create has all the characteristics of the master slide. If we change any characteristic of the master slide, it will reflect in all other slides as well.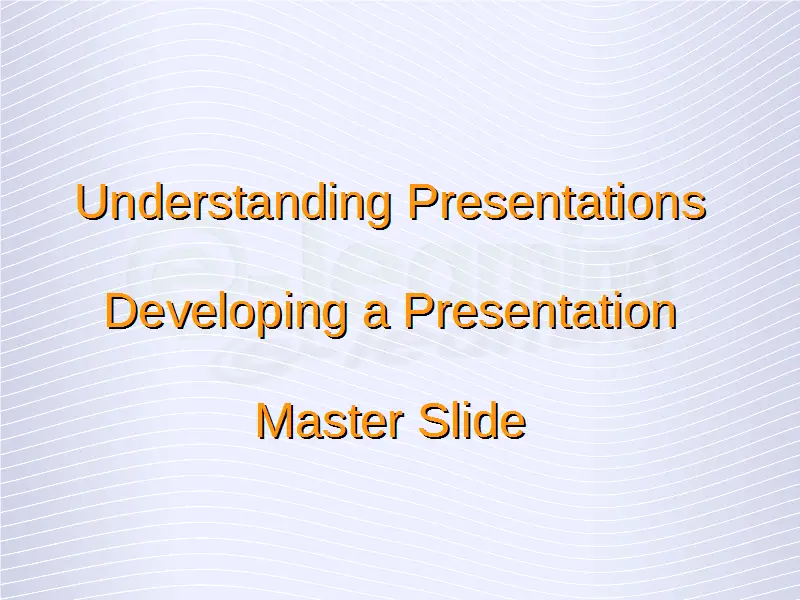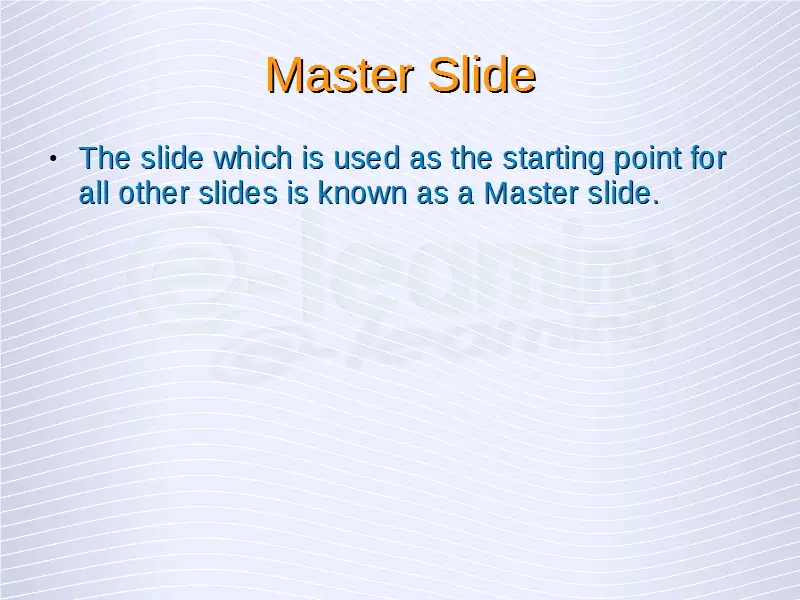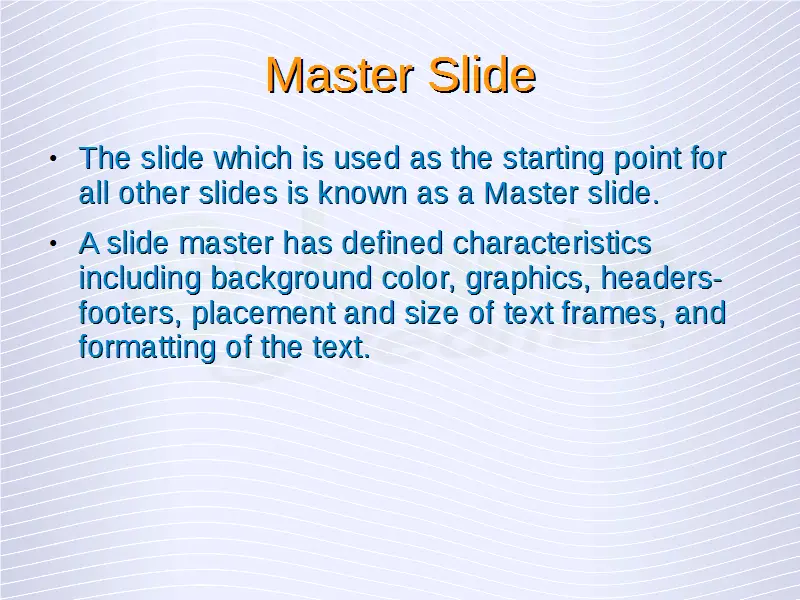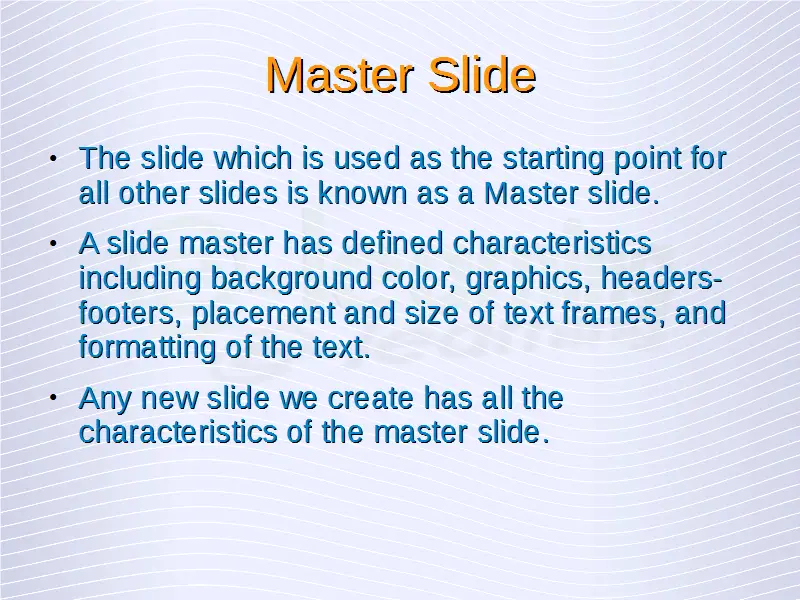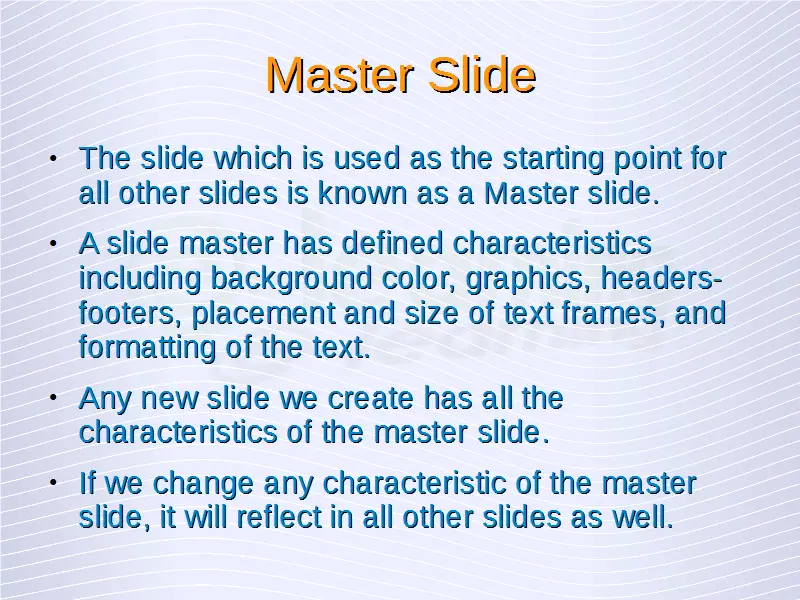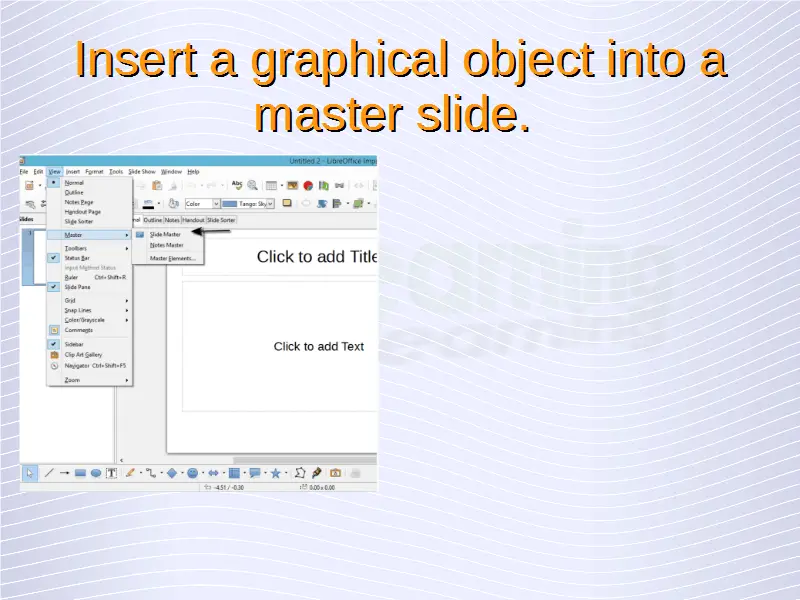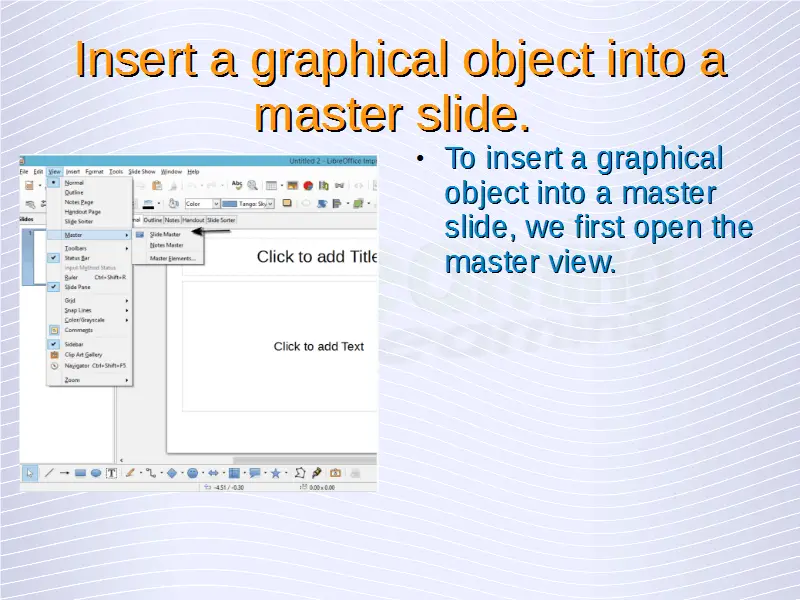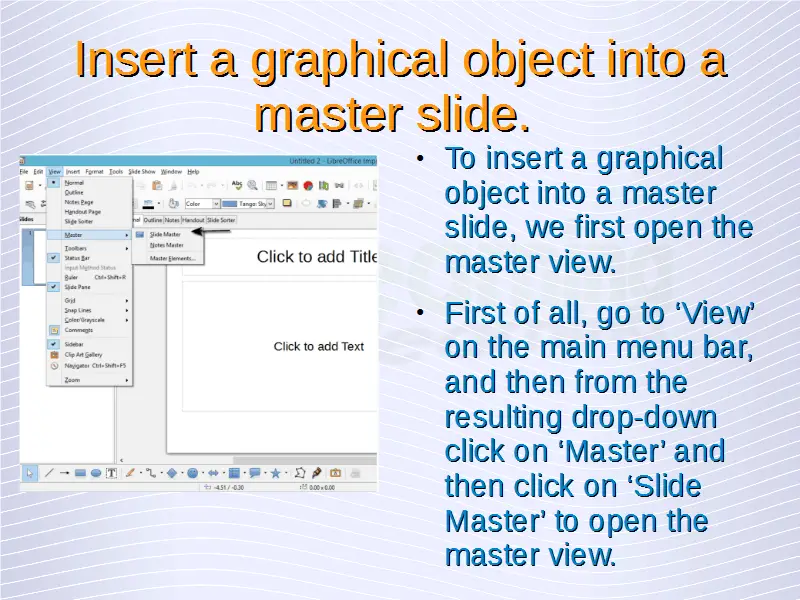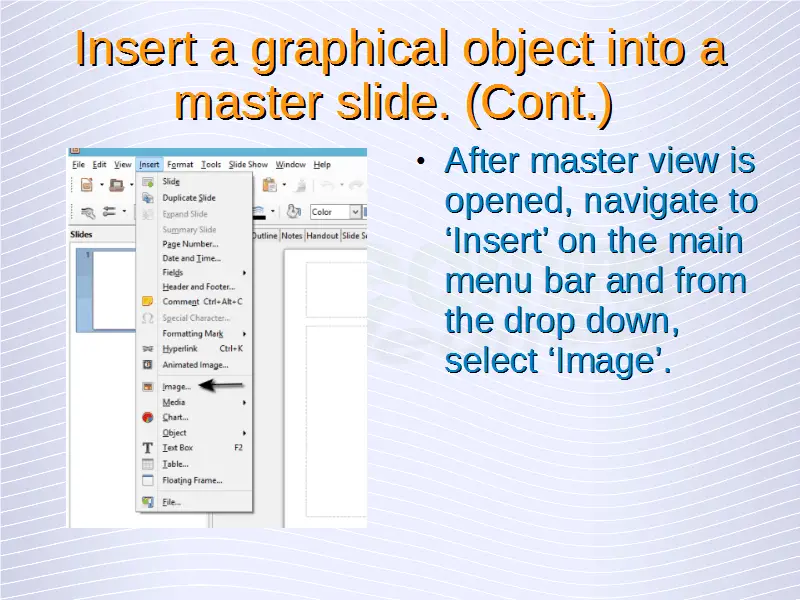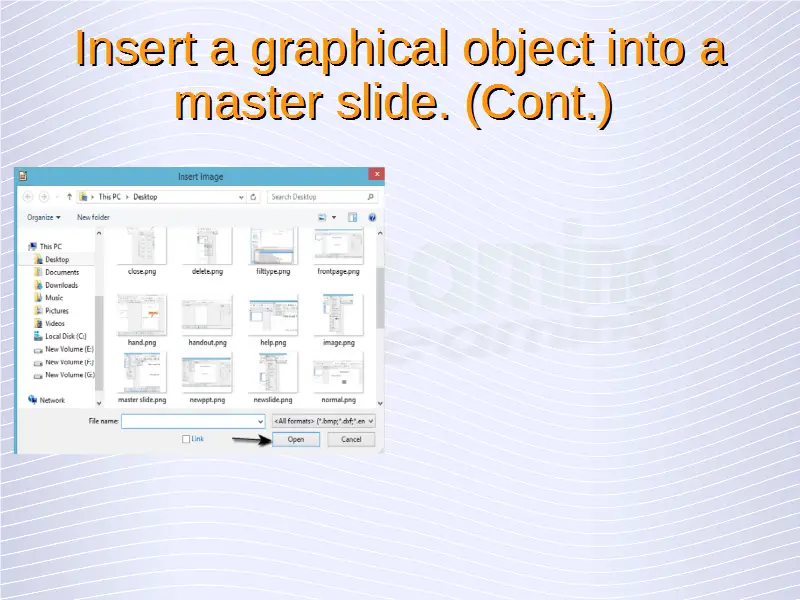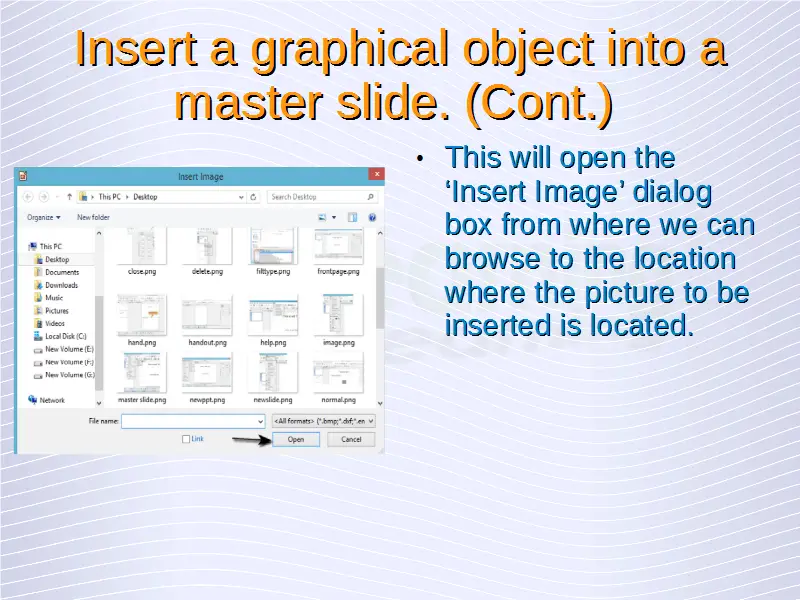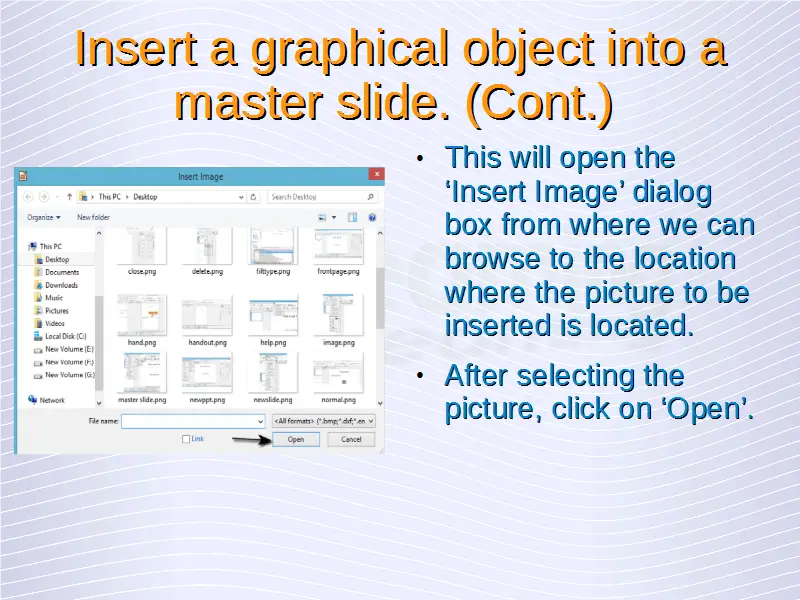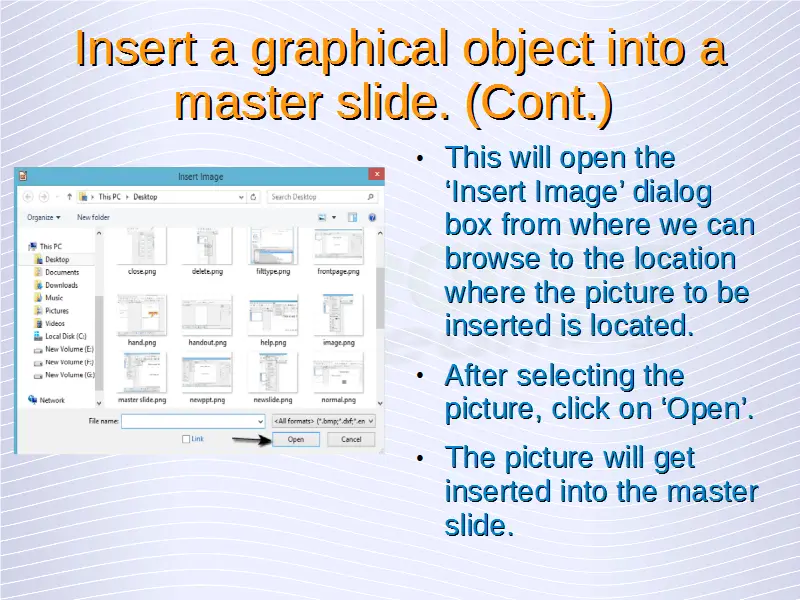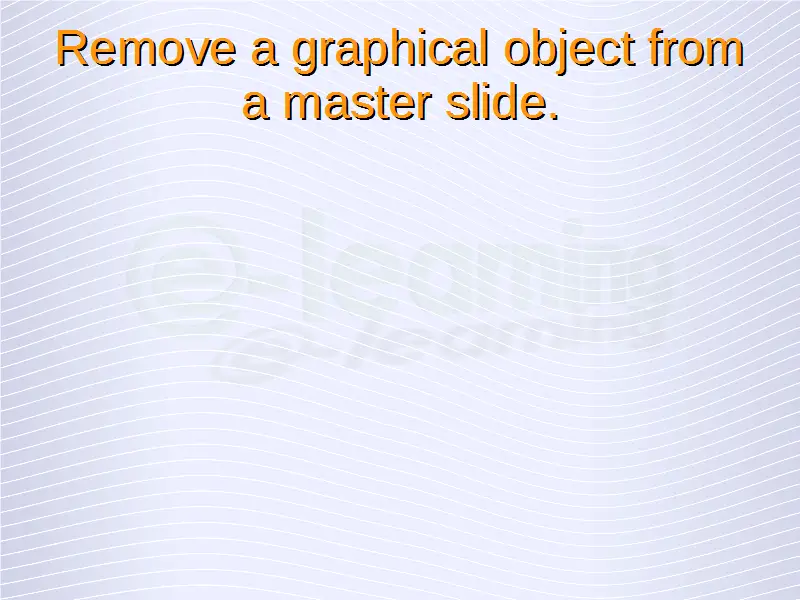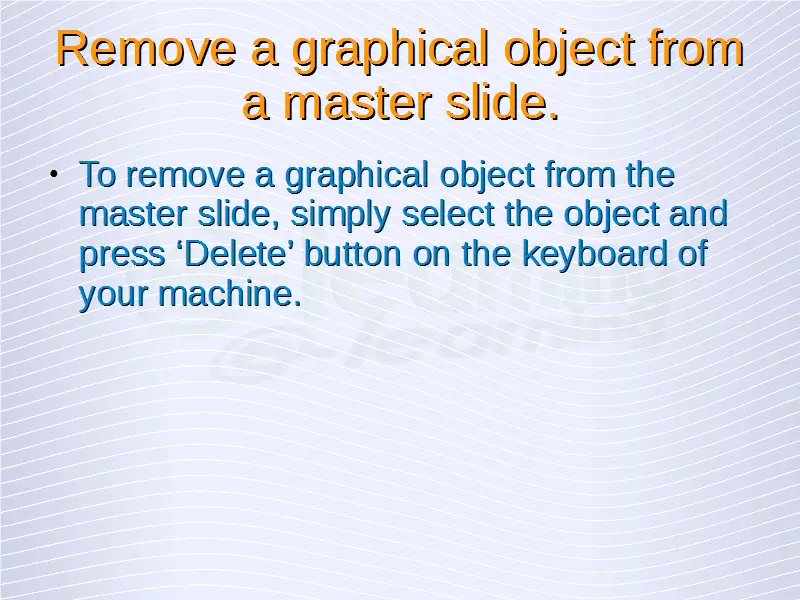 Insert a graphical object (picture, image, drawn object) into a master slide.
To insert a graphical object into a master slide, we first open the master view. First of all, go to 'View' on the main menu bar, and then from the resulting drop-down click on 'Master' and then click on 'Slide Master' to open the master view.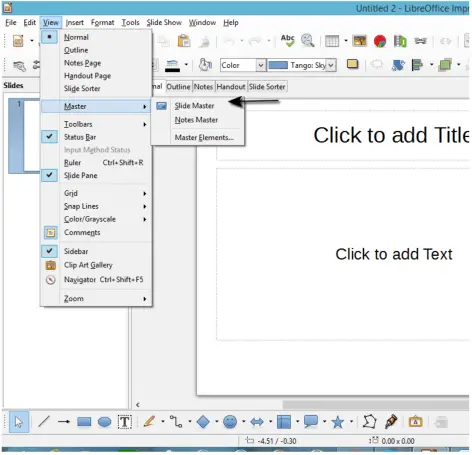 After master view is opened, navigate to 'Insert' on the main menu bar and from the drop down, select 'Image'.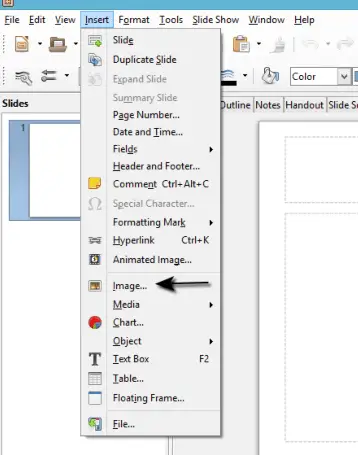 This will open the 'Insert Image' dialog box from where we can browse to the location where the picture to be inserted is located. After selecting the picture, click on 'Open'. The picture will get inserted into the master slide.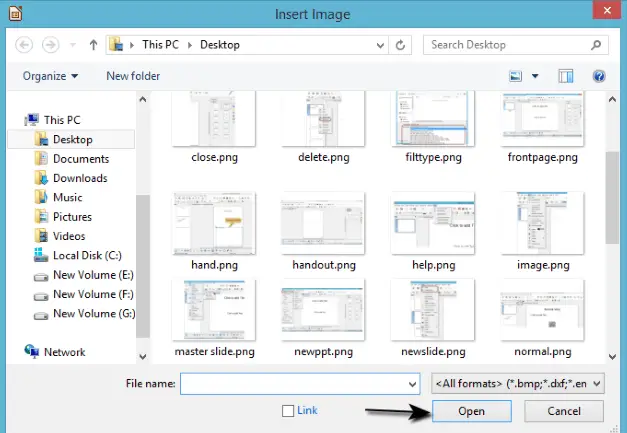 Remove a graphical object from a master slide.
To remove a graphical object from the master slide, simply select the object and press 'Delete' button on the keyboard of your machine.