Understanding Presentations – Check and Deliver
Spell check a presentation and make changes like: correcting spelling errors, deleting repeated words.
To spell check a presentation, click on 'Tools' from the main menu bar and from the resulting drop-down menu, click on 'Spelling and Grammar'. This will open the 'Spelling and Grammar' dialog box. This dialog lists all the incorrect words in the current presentation by highlighting them in red under 'Not in dictionary' area. The suggestions for the correct spellings for these words are also shown in the 'Suggestions' area.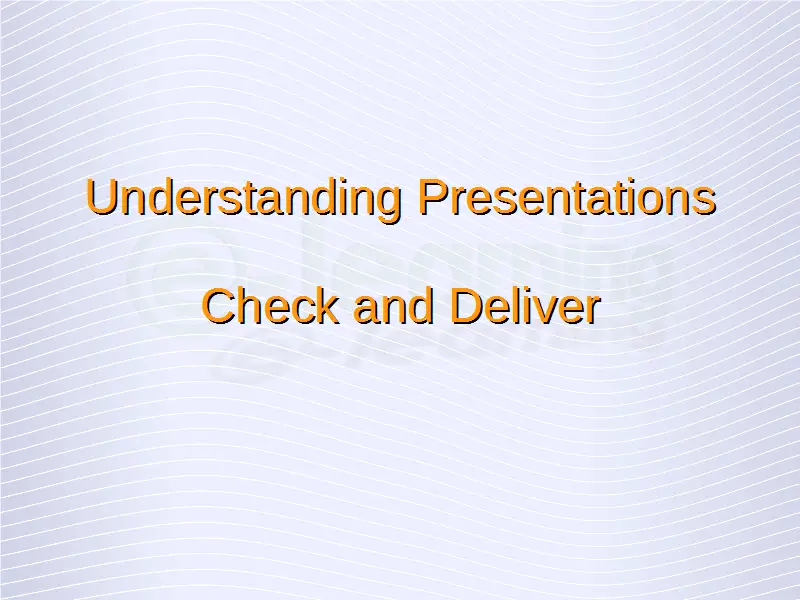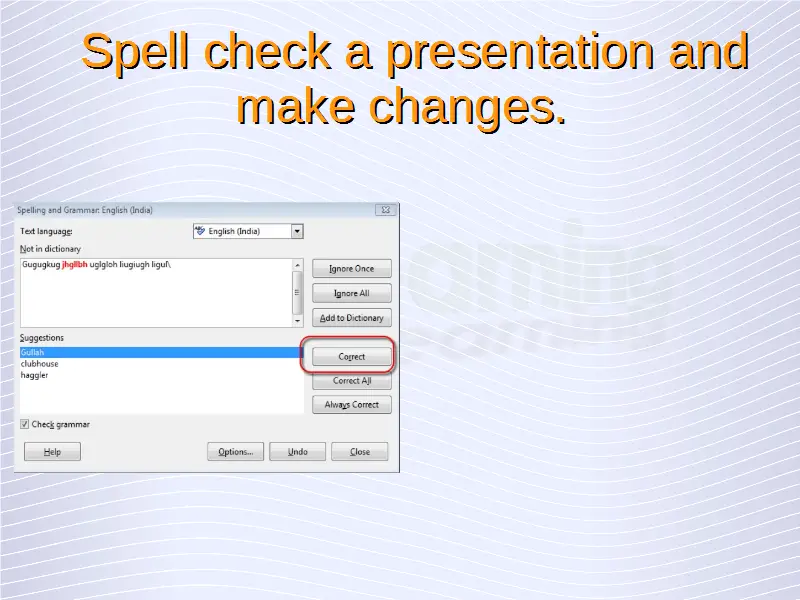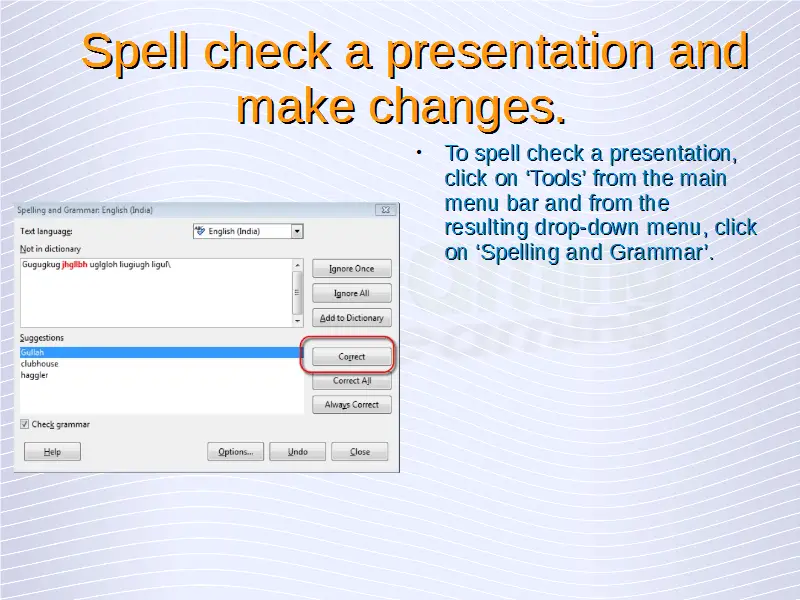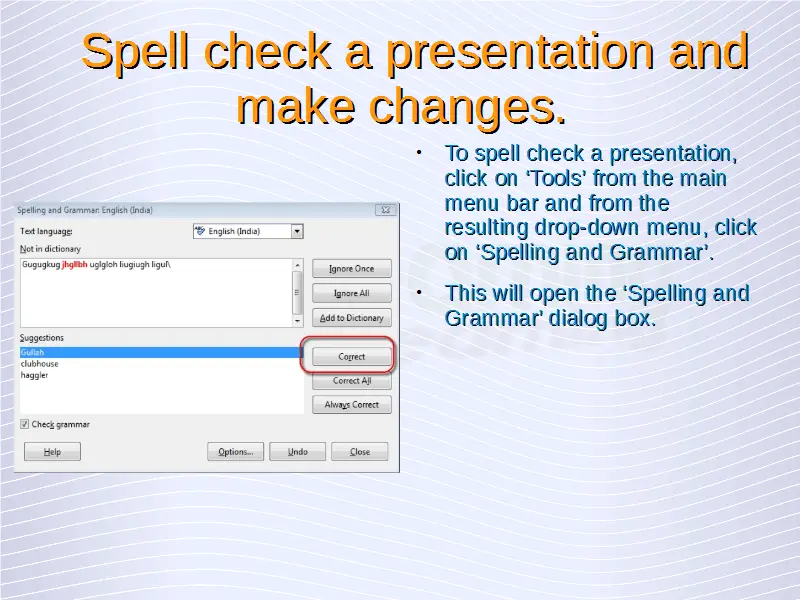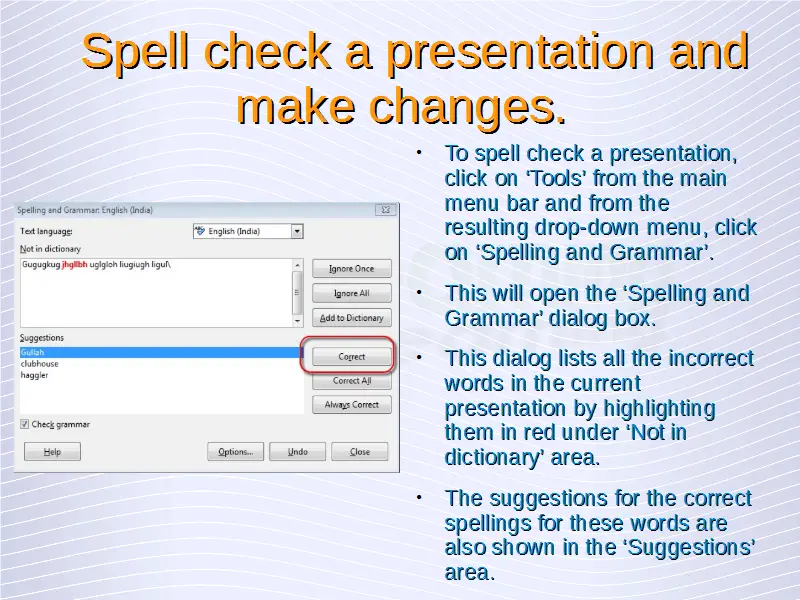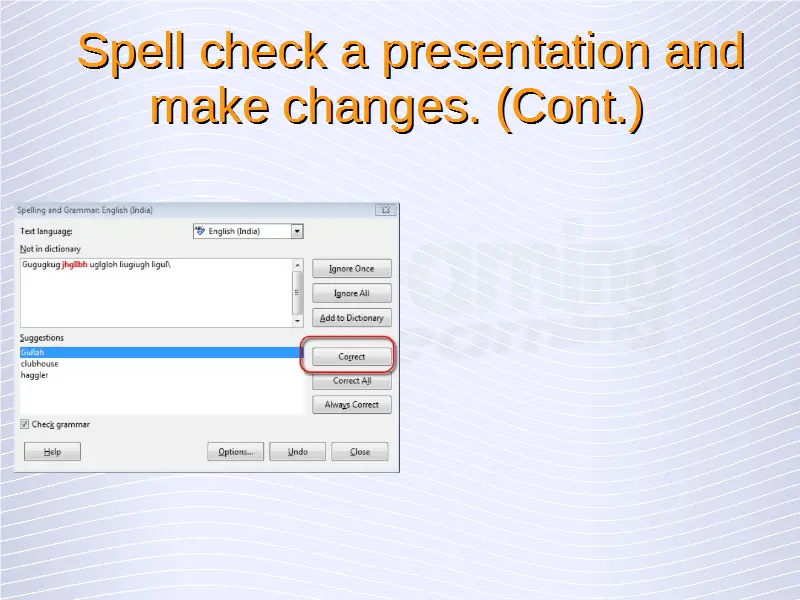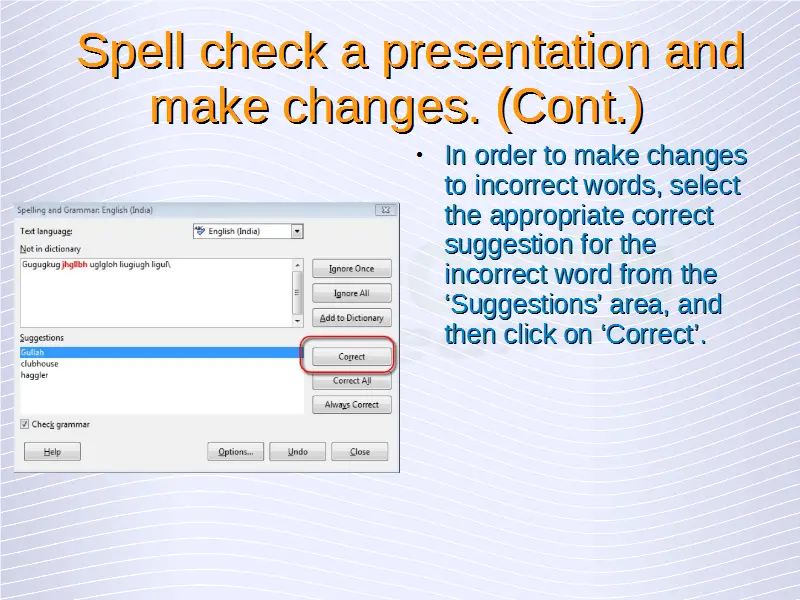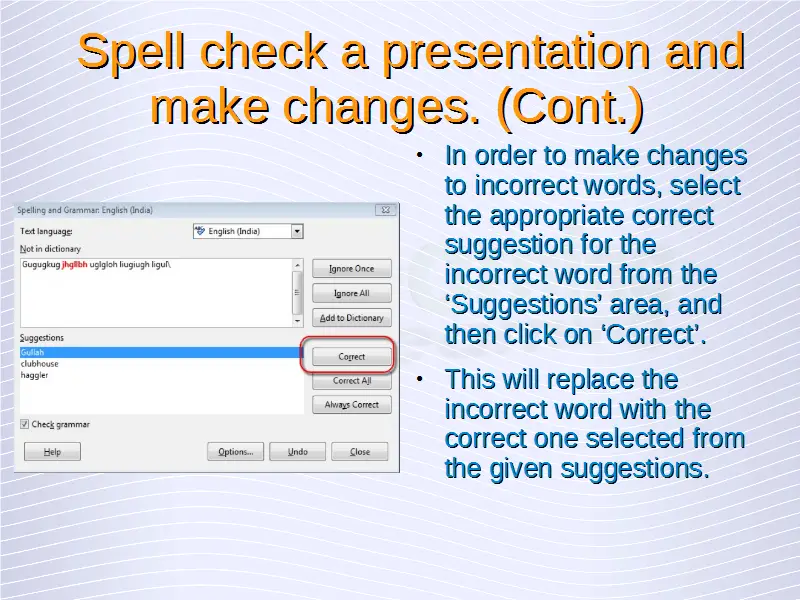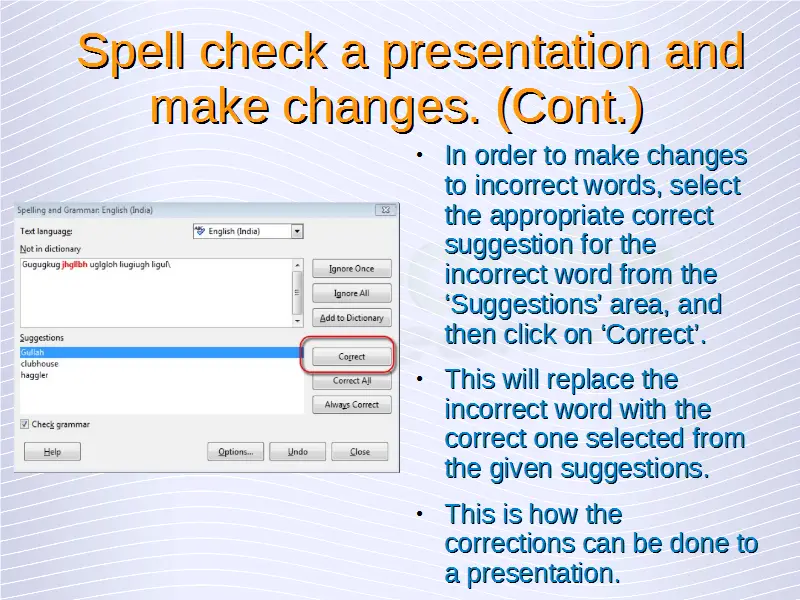 In order to make changes to incorrect words, select the appropriate correct suggestion for the incorrect word from the 'Suggestions' area, and then click on 'Correct'. This will replace the incorrect word with the correct one selected from the given suggestions. This is how the corrections can be done to a presentation.