Understanding Databases – Export to Spreadsheet or Text
Export a table, query output in spreadsheet or text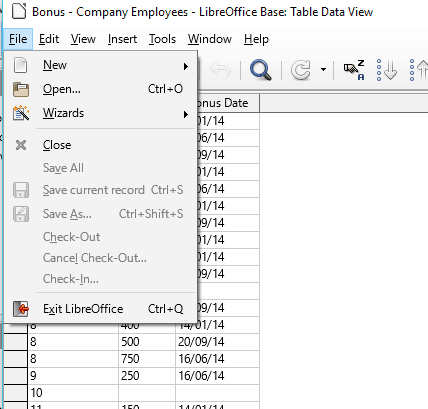 Open a table or query by double clicking from the main window.
Select File -> New -> Spreadsheet to open a new Libreoffice Calc spreadsheet.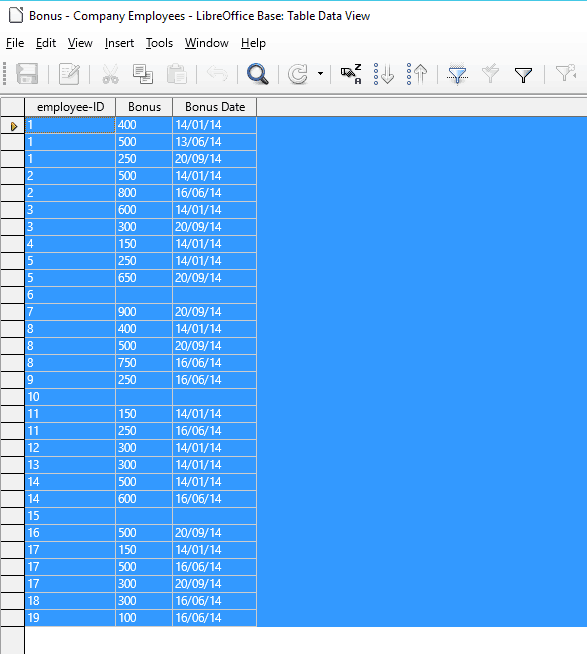 Minimize the spreadsheet for now.
To export all records, left click the grey box in the top left corner of the table/query.
Then right click and select 'Copy'.
Open the spreadsheet and right click in cell A1, select paste and this will export all of the records from the selected table/query.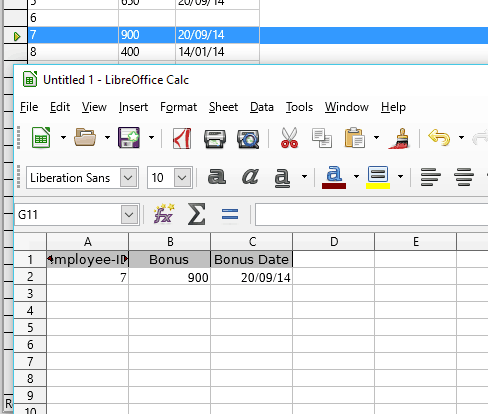 To export individual records, click the grey box to the left of the record, then right click and select copy.
Open the Calc spreadsheet, right click and select paste.
Note that the field titles will paste into the spreadsheet automatically without having to copy them.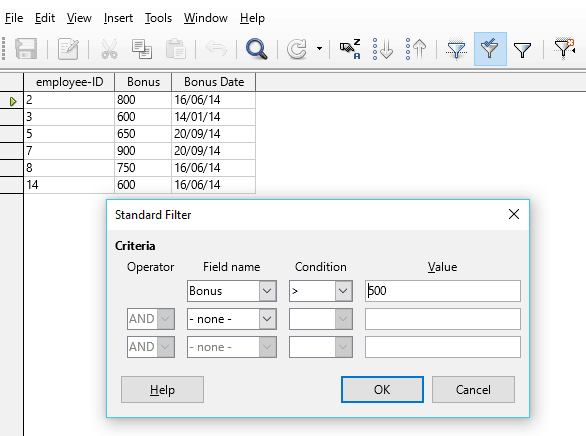 To export specific records, use the filter tool.
Click 'standard filter' icon in the toolbar.
Select the criteria you want to use to filter the data.
Then click the top left grey box to select and copy the records and paste them into a spreadsheet.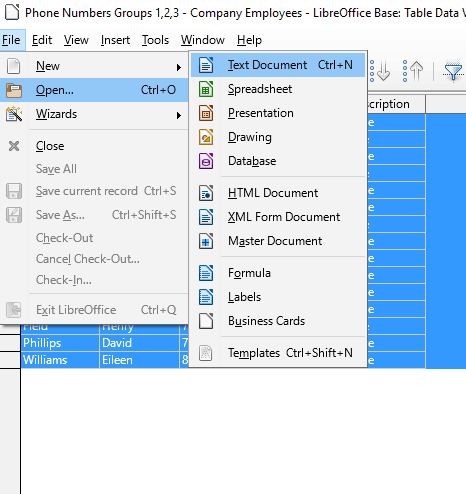 To export records as text into a document, first select File-> New -> Text Document to open a new LibreOffice Writer document, then minimize it.
In Base, open a table/query, select the records and copy.
Go back to the Writer document, right click and select paste to open the Insert Database Columns window.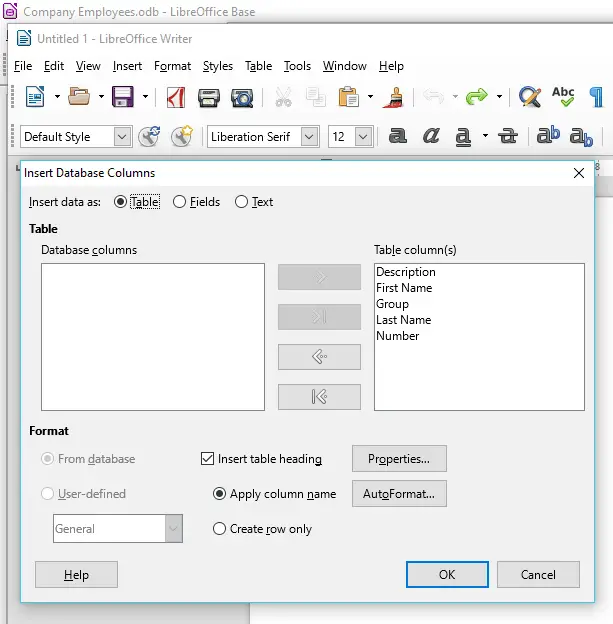 Choose how to insert the data, either table, fields or text.
Select the fields you want to export, to choose them all, click the 'fast forward' icon.
If you want field headings to display, then check the 'Insert table heading' box.
Click OK to insert the data.