Switch between open presentations.
You can open multiple presentations at a time in Impress. In such a case, to switch between these presentations, just click on the 'Impress' icon on the task bar of your computer. This icon will always get displayed whenever you are running Impress on your machine.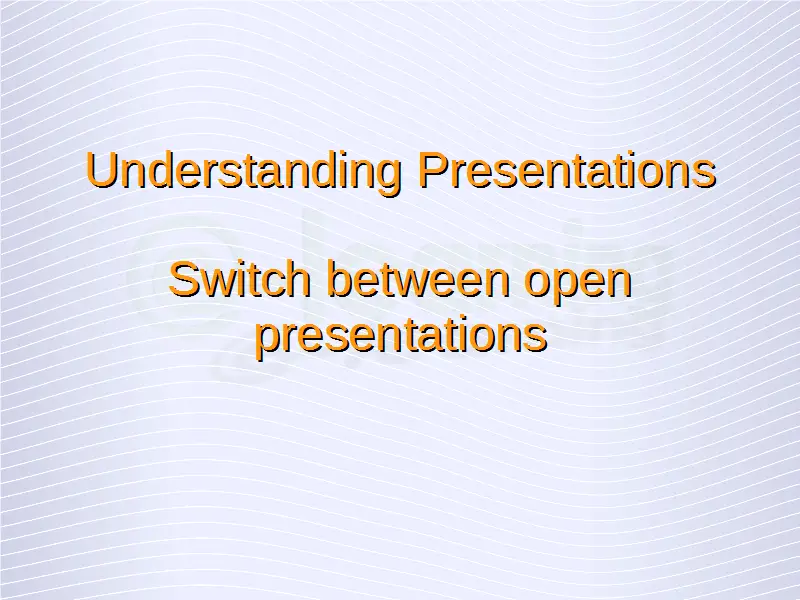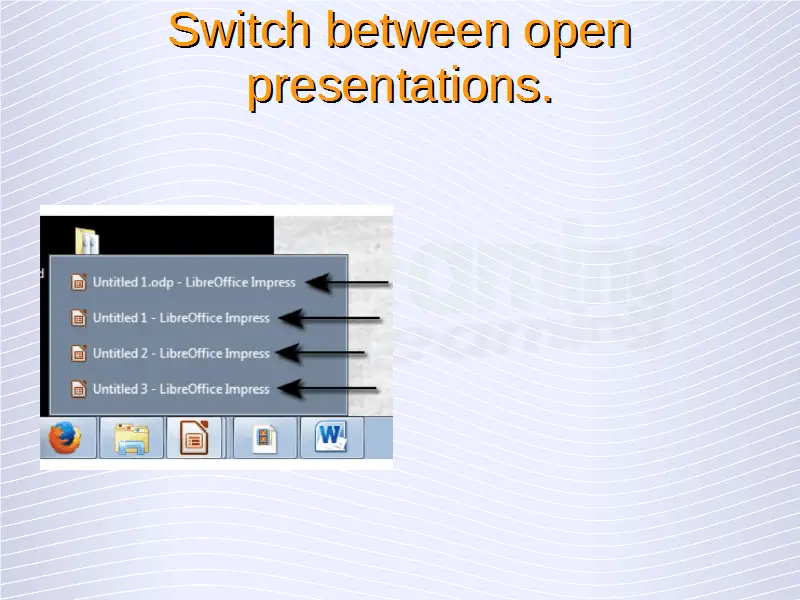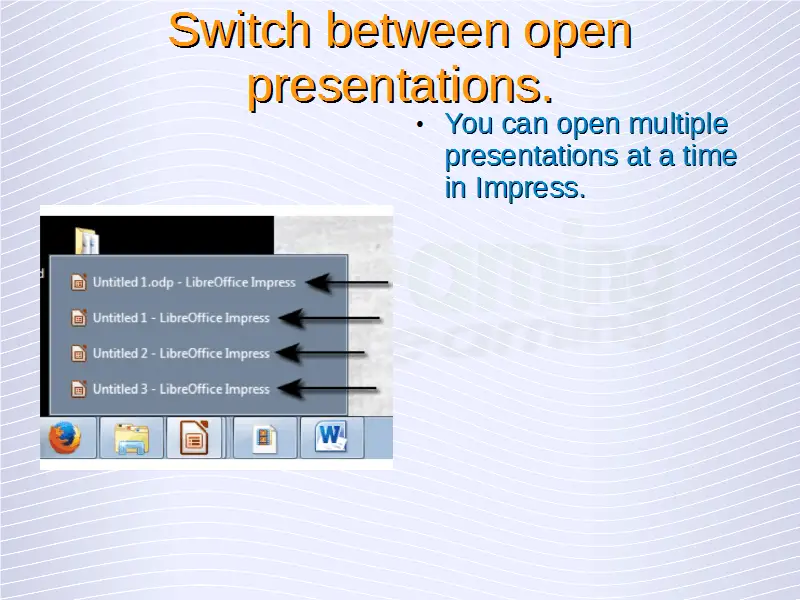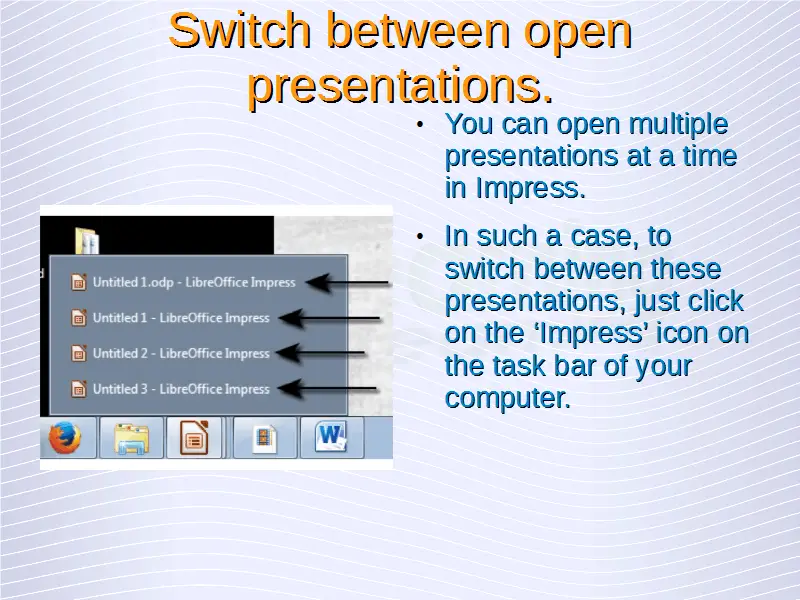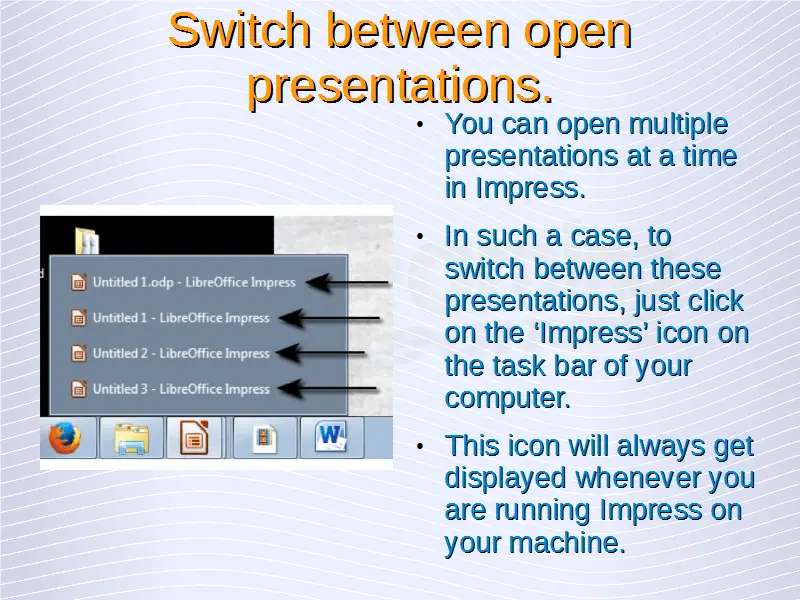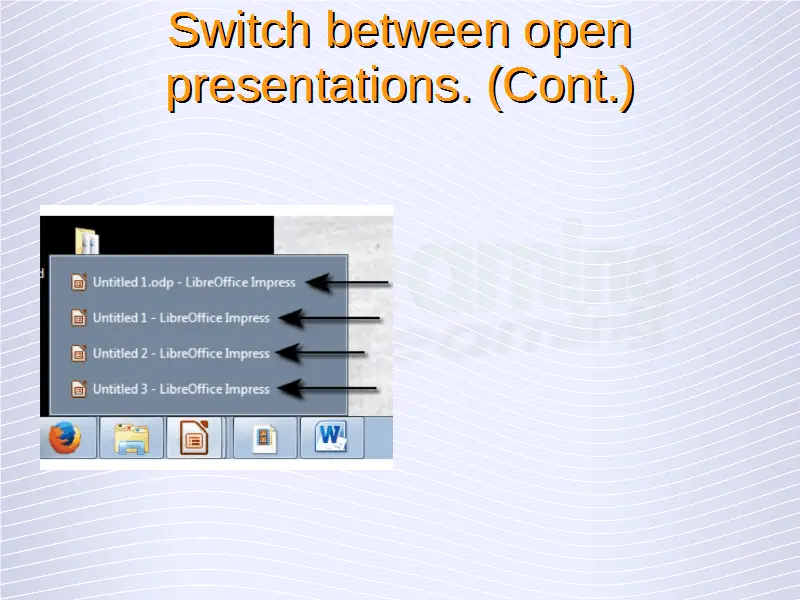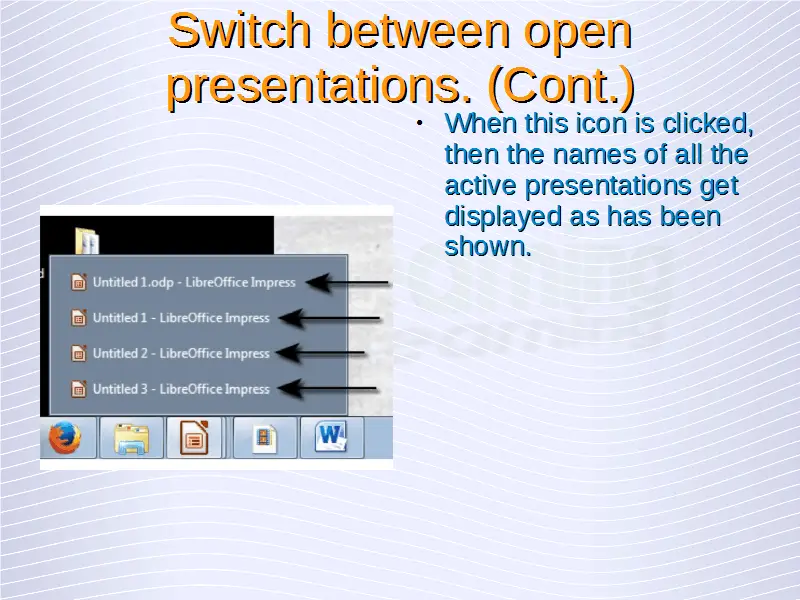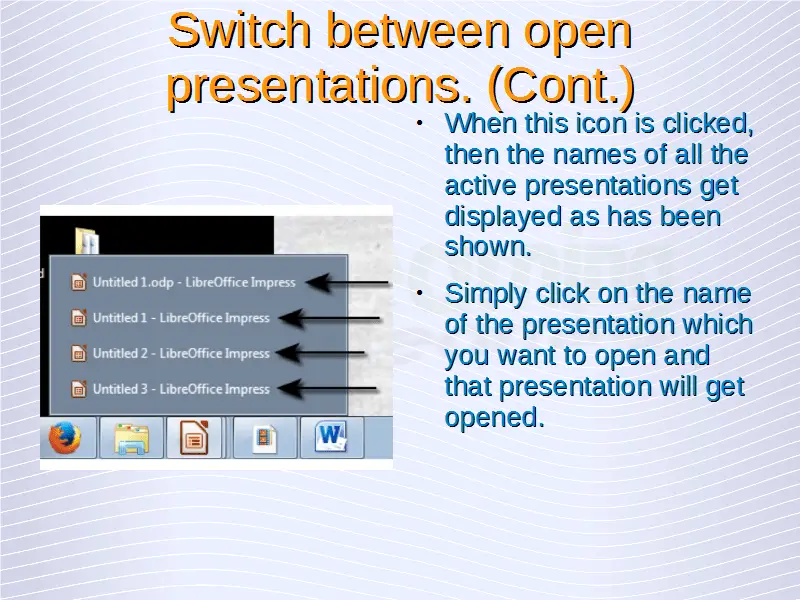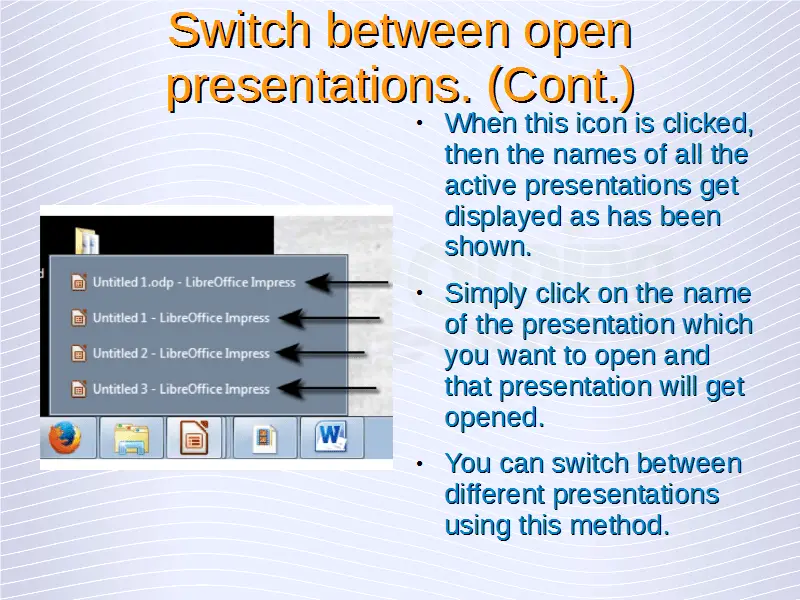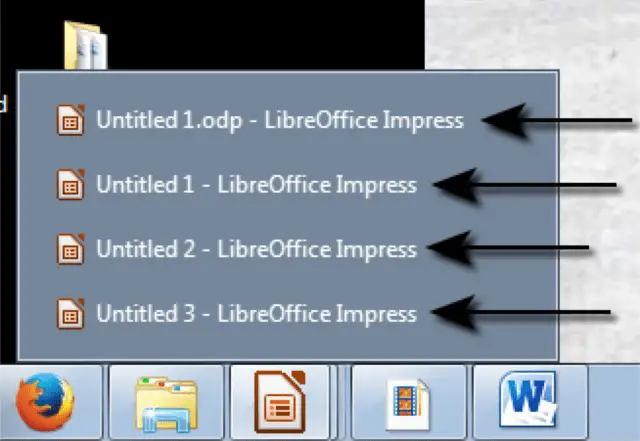 When this icon is clicked, then the names of all the active presentations get displayed as has been shown above. Simply click on the name of the presentation which you want to open and that presentation will get opened. You can switch between different presentations using this method.