When a file is deleted from the hard drive it is placed by default in the recycle bin, only when the recycle bin is emptied is the file actually removed from the hard drive and the disk space can be used again. Whilst in the recycle bin deleted items can still be recovered, in case of accidental deletion.

Use the buttons below to navigate through the lesson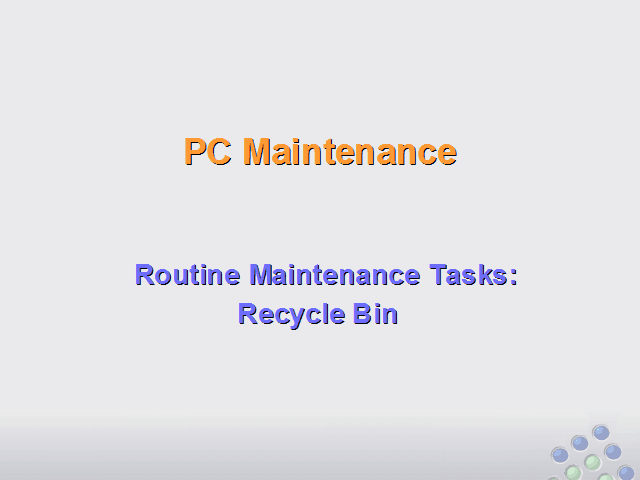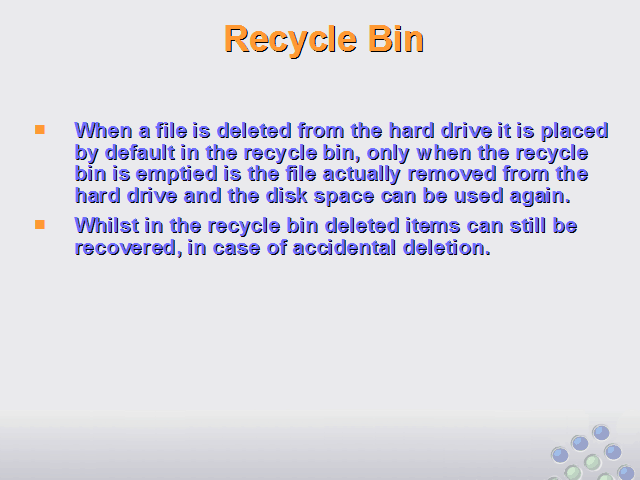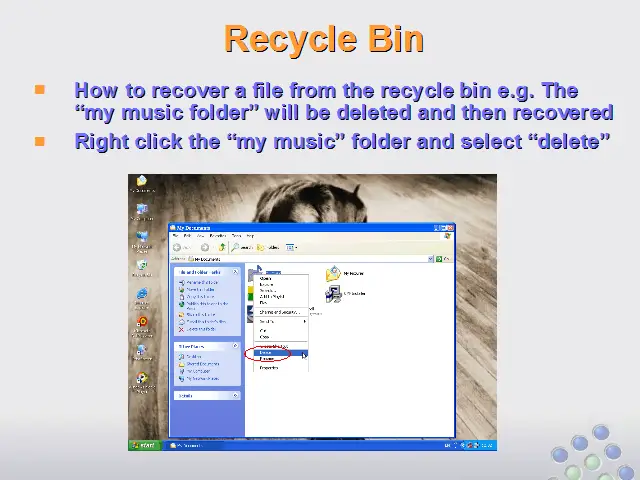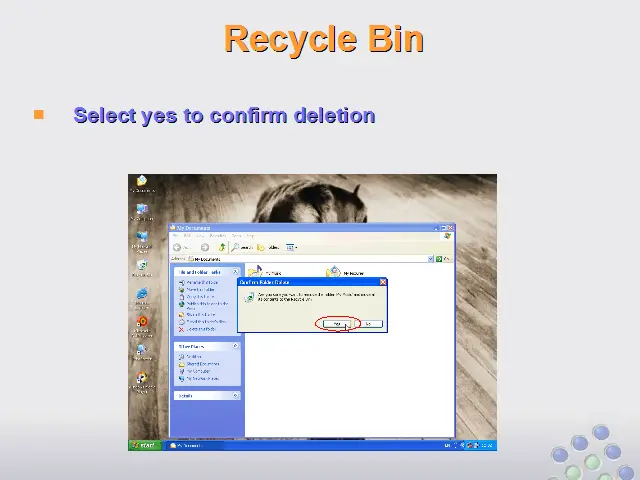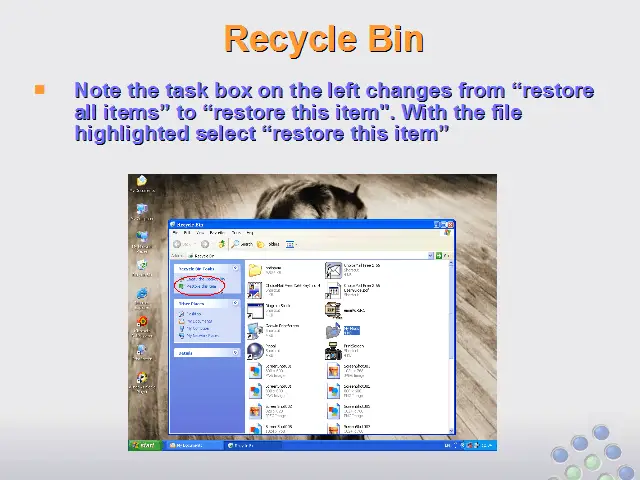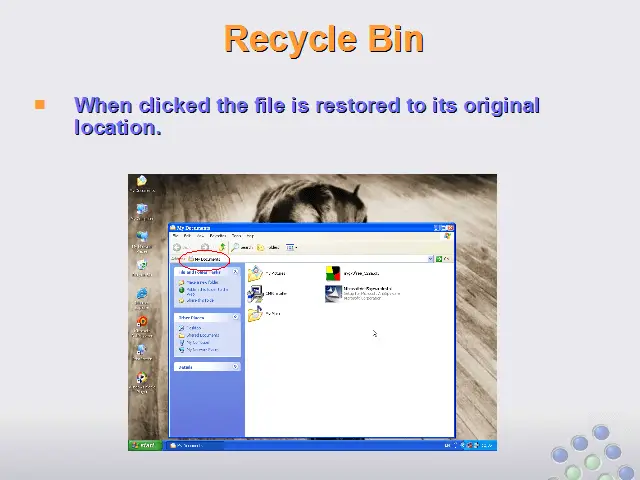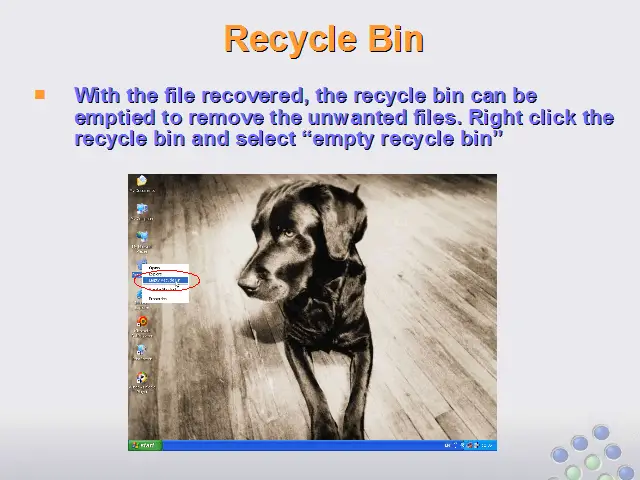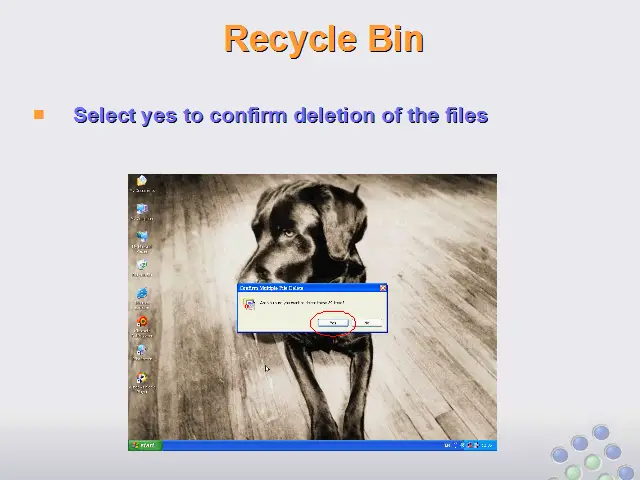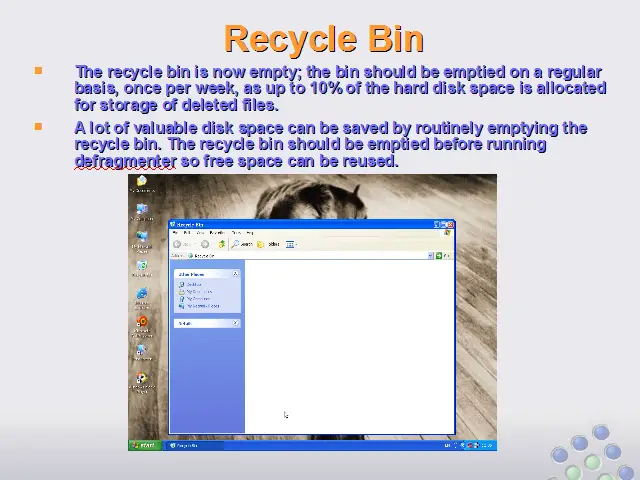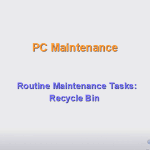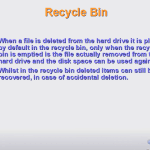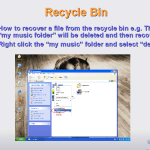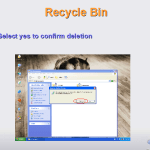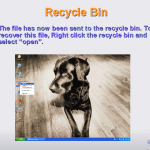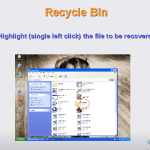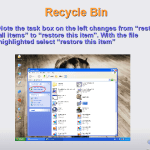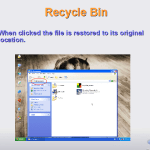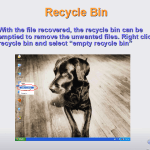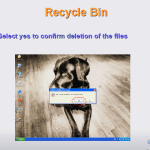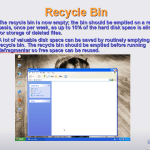 How to recover a file from the recycle bin e.g. The "my music folder" will be deleted and then recovered
Right click the "my music" folder and select "delete"
Select yes to confirm deletion
The file has now been sent to the recycle bin. To recover this file, Right click the recycle bin and select "open".
Highlight (single left click) the file to be recovered
Note the task box on the left changes from "restore all items" to "restore this item". With the file highlighted select "restore this item"
When clicked the file is restored to its original location.
With the file recovered, the recycle bin can be emptied to remove the unwanted files. Right click the recycle bin and select "empty recycle bin"
Select yes to confirm deletion of the files
The recycle bin is now empty; the bin should be emptied on a regular basis, once per week, as up to 10% of the hard disk space is allocated for storage of deleted files.
A lot of valuable disk space can be saved by routinely emptying the recycle bin. The recycle bin should be emptied before running defragmenter so free space can be reused.