Free Word Processing Training Course
The objective of this course is to familiarize you with the LibreOffice Writer package, on completion you will be able to understand the principles of Word Processing.
From Beginner to expert in simple to follow steps
The Word Processing training course will take you from the beginning, installing and opening the Writer program, then it will teach you to recognise the layout of the Document, including Toolbars and menus.
These Lessons Will Help You Improve Your Word Processing Skills.
The Word Processor is a program that lets you create a document with pictures, hyperlinks and graphics. It offers you full freedom to customize the layout, fonts, size etc.; helps you to correct the grammar and spelling mistakes in the documents; provides you with suggestions from dictionary and thesaurus and allows you to save in many formats to run across many platforms. Advanced word processors help multiple users to edit a single document at the same time, help to create table of contents, provide version control for a document and so on. The Word Processors are widely used by authors, editors, copy writers, and students for their everyday works.
For this course we will use the Program Writer from the free LibreOffice package.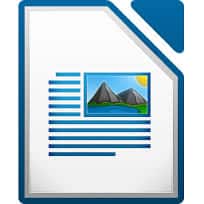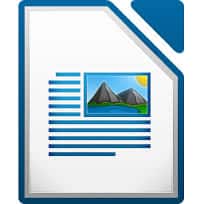 You will then be sent links to these lessons on a regular basis. When you have completed this course to will be sent updates on new courses, all of which will be free.
Follow The ICDL Workforce Documents (Formally Word Processing) Syllabus
Revise for the ICDL Workforce Documents certification course with these lessons. ICDL certification is internationally recognised by employers and institutions.
To obtain ICDL certification, you need to contact the local ICDL operator in your country.
Basic Word Processing Course
Using the Application
Document Creation
Formatting
Objects
Mail Merge
Prepare Outputs
Advanced Word Processing Course
Formatting Styles
Referencing Captions, footnotes and endnotes
Citations and bibliography
Bookmarks and cross-references
Using fields, forms and templates
Collaborative editing
All These Lessons Are 100% Free.
By Registering Today You Will Automatically Qualify For The Following Courses:
Spreadsheets
Presentations
Databases
Web Editing
Both Basic And Advanced
The website Free Online Training Courses and all the lessons published are completely independent from the ICDL Foundation and have not been verified for accuracy. There is no guarantee that any candidate will pass the ICDL test on completion of this course. It is strongly recommended that any student wishing to achieve ICDL qualification should contact their country's ICDL operator. Click Here to find your local operator. 
The quizzes provided on the site are to test your knowledge of the content of these lessons only, they do not imply any certification from ICDL.
Use these lessons as an additional revision source to the formal training suggested by your local ICDL operator.
Why Do We Need Your Email Address?
Our intention is to deliver the best quality training to as many people as possible, regardless of location, background or ability to pay.
| | |
| --- | --- |
| What We WILL do. | What We WILL NOT do. |
| Send regular e-mails informing you of the next lesson in the course | Send any marketing material |
| Notify you of your test score and grades | Pass on your details to third parties |
| Send details of new courses as they become available | Send you a few lessons and then expect you to pay for the rest. |
Your e-mail address is for us to inform you about your training, the costs associated with the delivery of this training site are met by on page advertising only. We will not use your e-mail to generate any further income.