How to Create an E-mail account online
In this lesson we will see how to create an email account using an online service.
E-mail is a standard way of sending messages to a person or business over the internet. In order to send and receive email we need an email account.
Use the buttons below to navigate through the lesson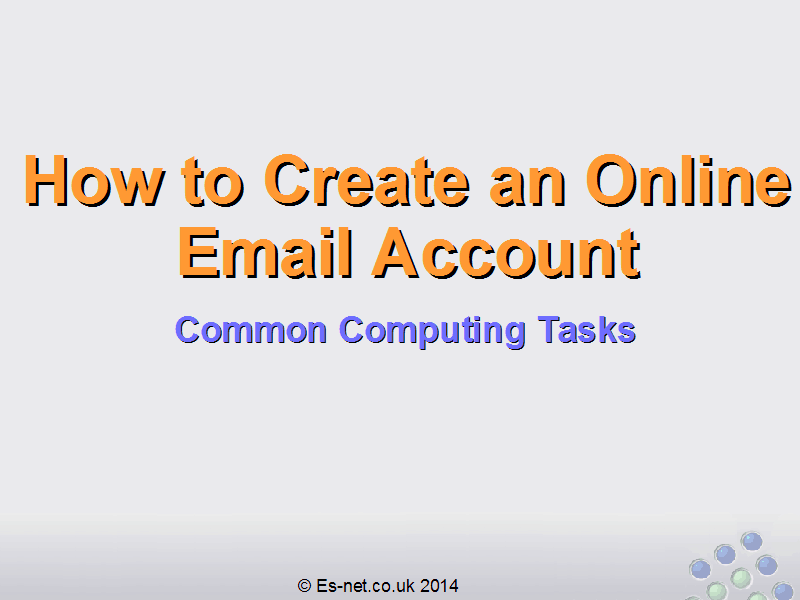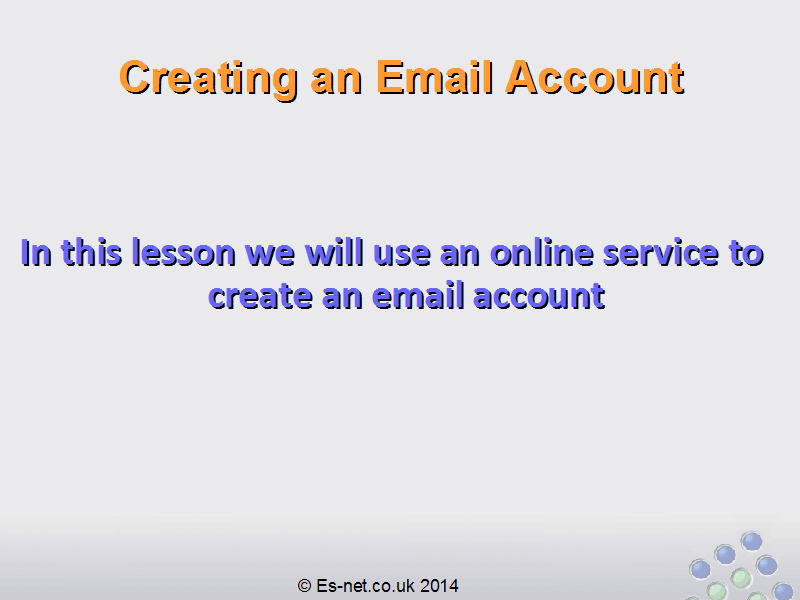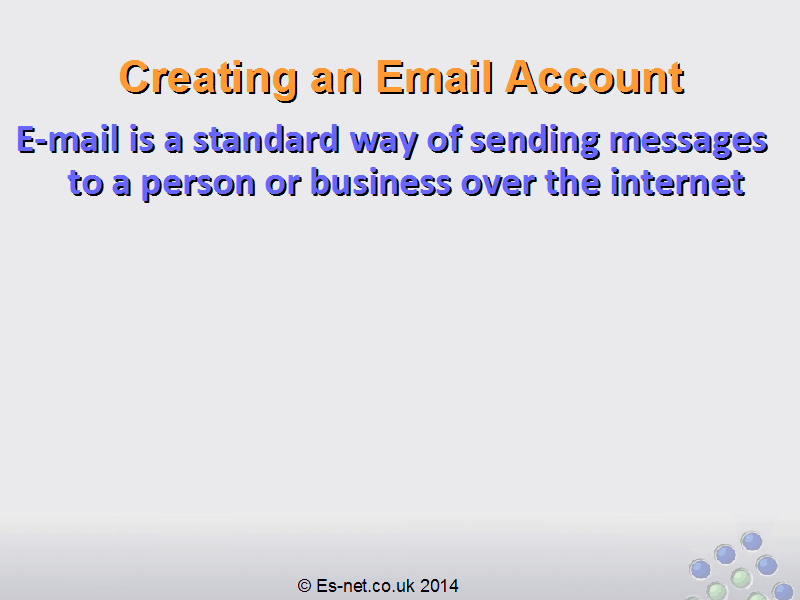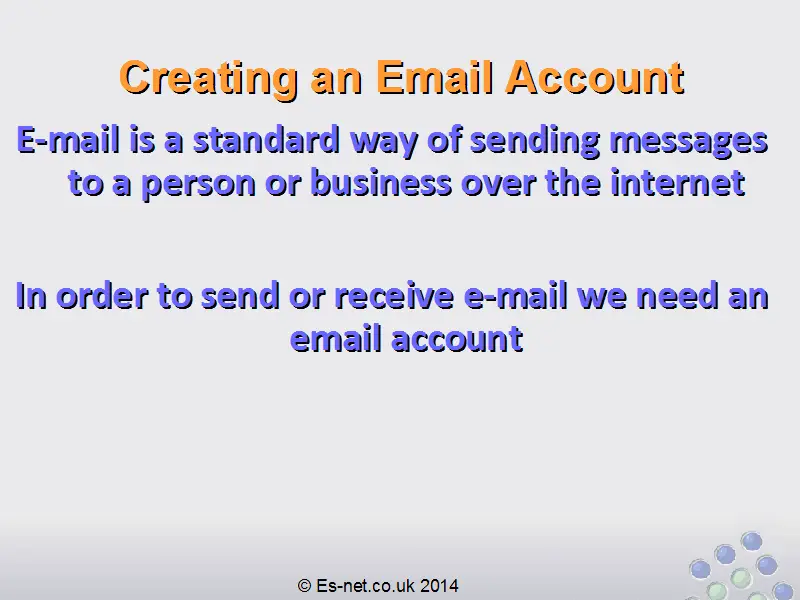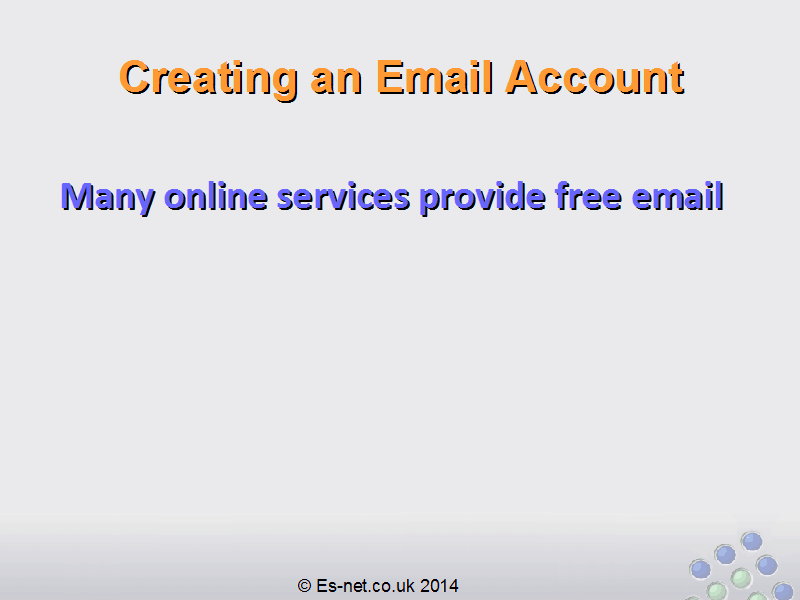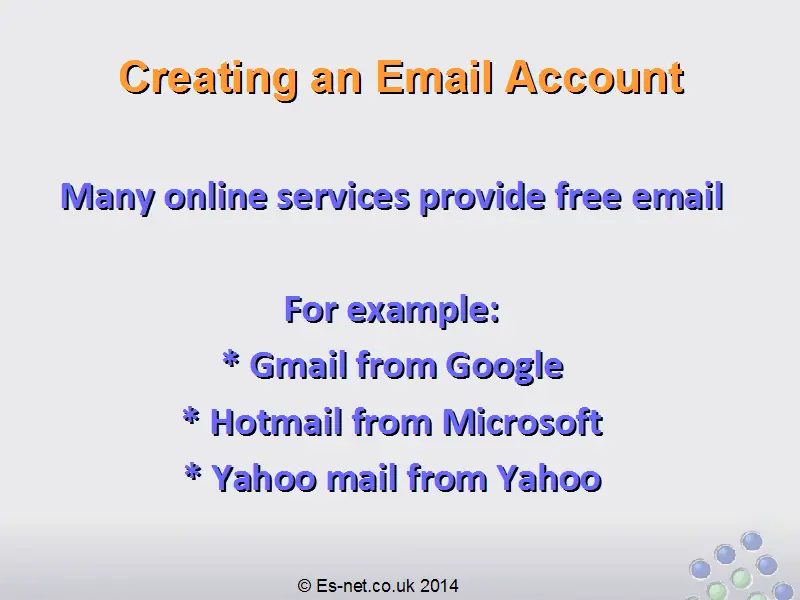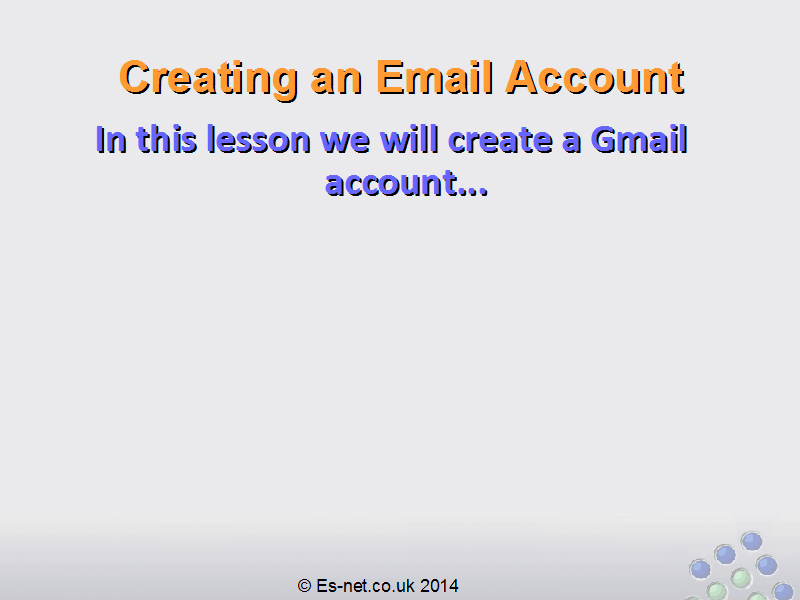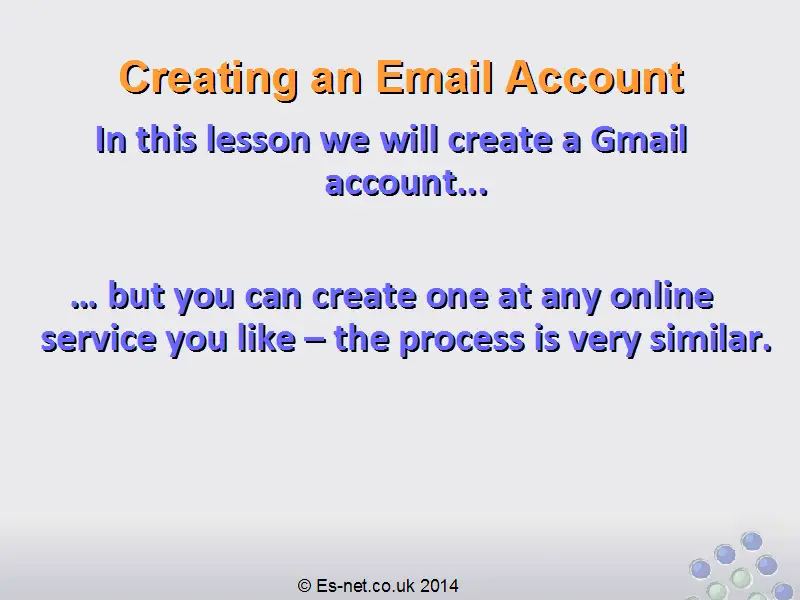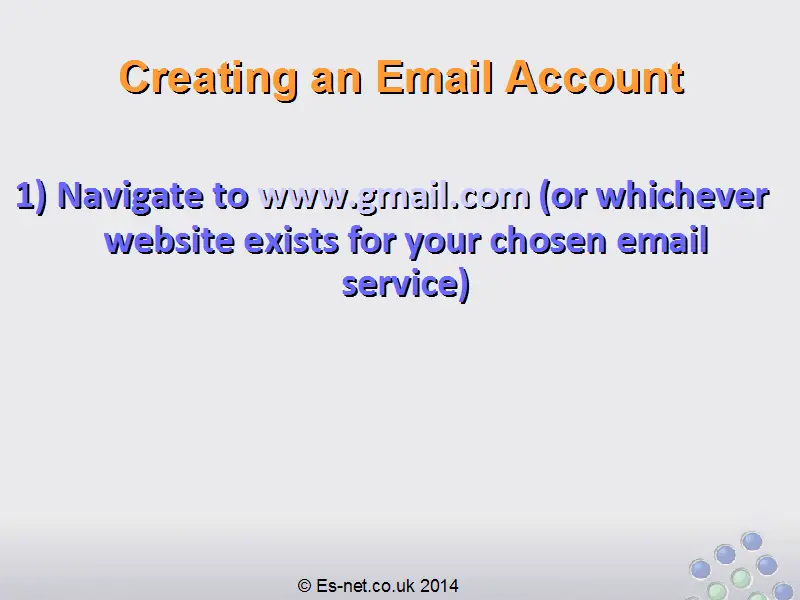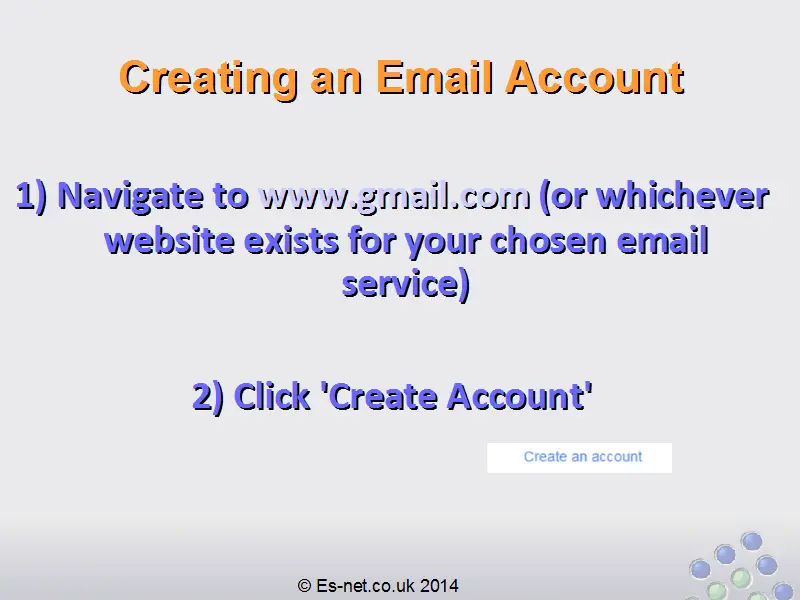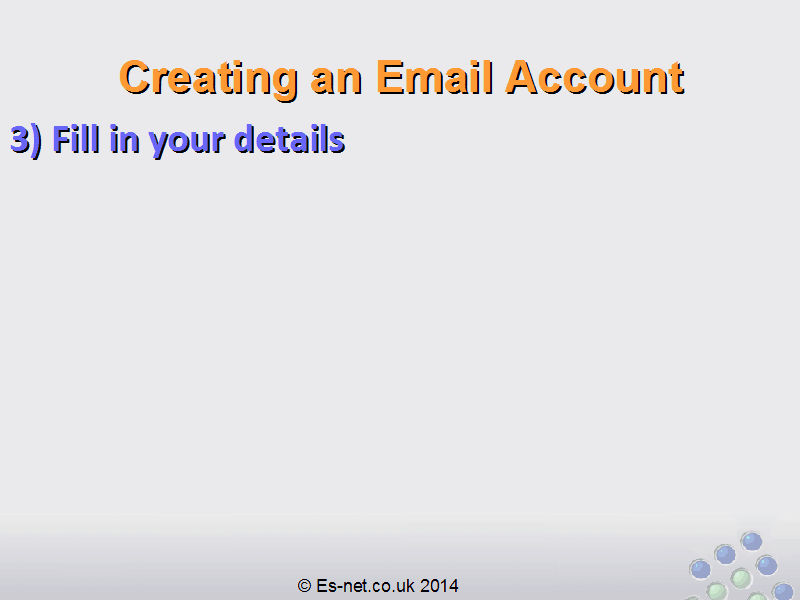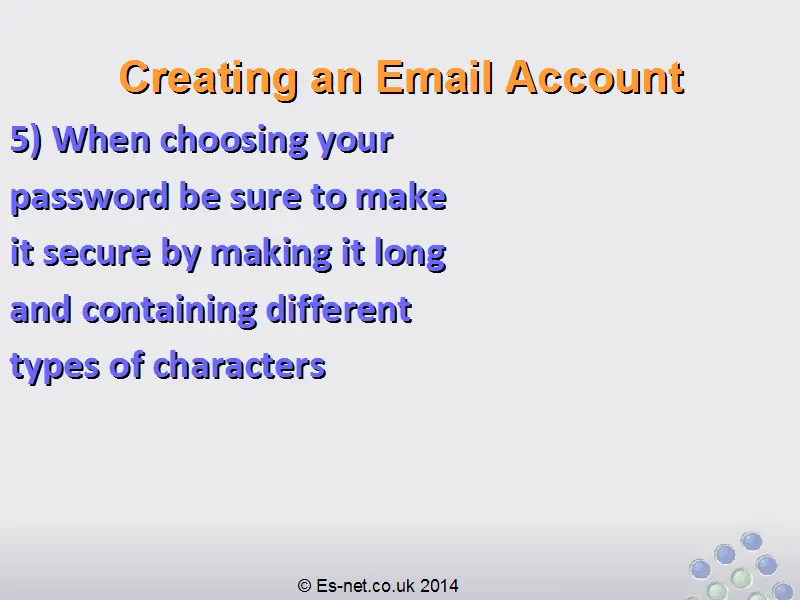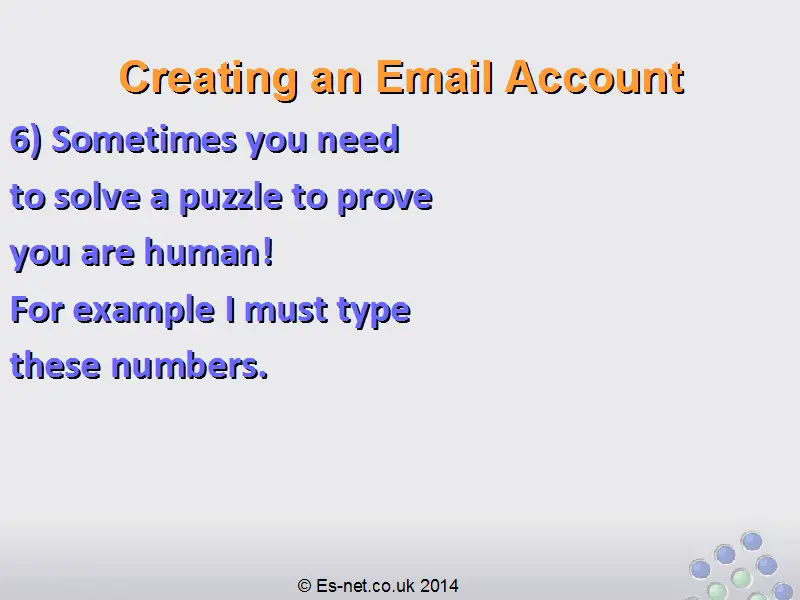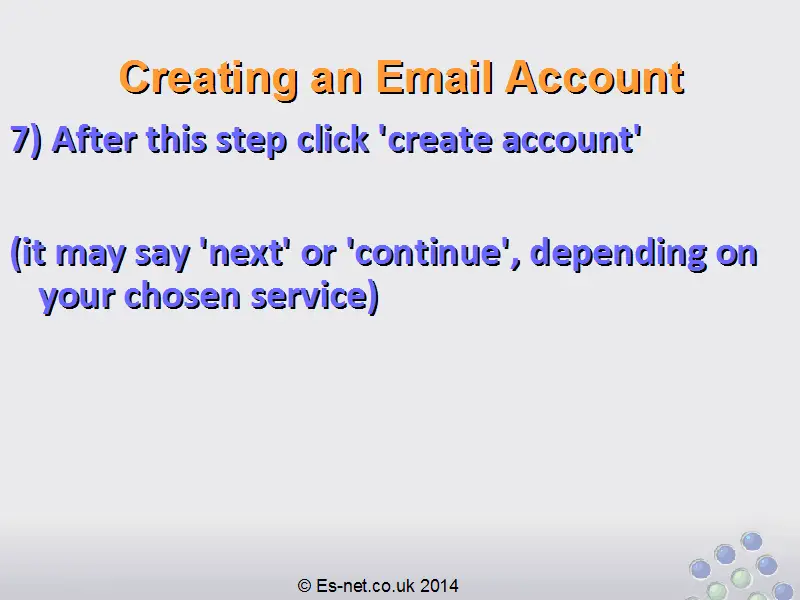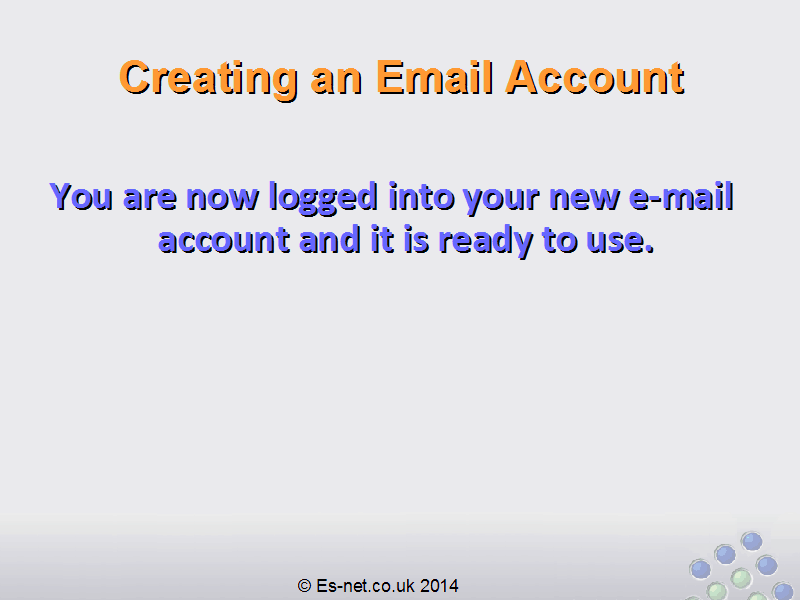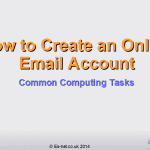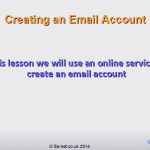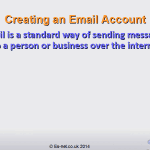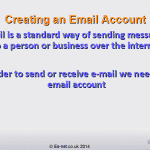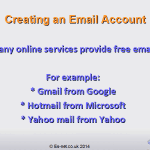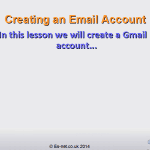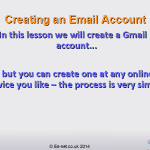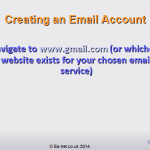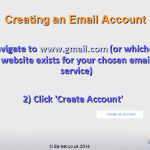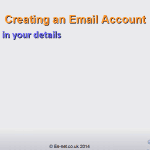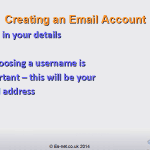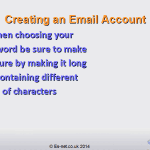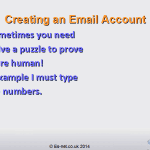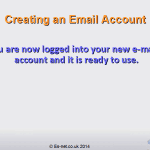 Many online services exist that provide free email. Some of the most popular include Gmail from Google, Hotmail from Microsoft and Yahoo mail from Yahoo.
In this lesson we will create a Gmail account, but you can choose any online service you like: they all have a similar process.
Navigate to www.gmail.com (or the webpage for the service you choose).
Find the 'create account' link and click upon it:


Now we need to fill in our details: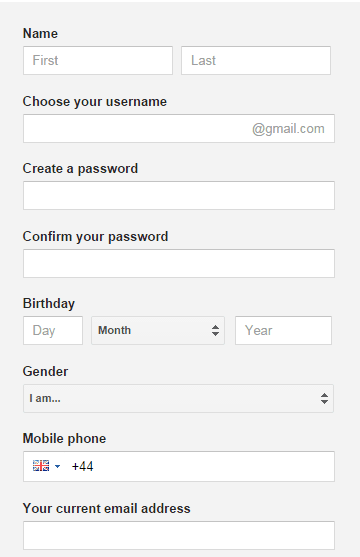 Enter your name and other details.
When you choose a username this will be your email address, so you must pick a name that nobody else has used before. Sometimes this means you have to add numbers at the end of your name to make sure you have a unique name! The email service will usually suggest alternatives if the name you would like has been taken.
When choosing a password be sure to make it secure: include capital letters, numbers and symbols, and make sure it is as long as possible. And – of course – make sure you can remember it, as you will need this password to use your email!
Sometimes you need to solve a little puzzle to prove that you are human. This is to prevent malicious people from creating too many email accounts using automated systems. For example in this case I have to read a number and type it in – a task that is simple for a human but complicated for a computer.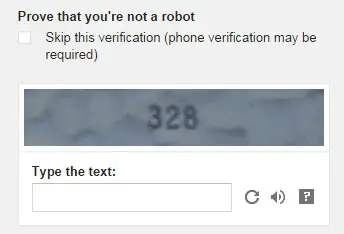 After you click Next the email service will usually confirm your details.
Then you will be logged into your new email account, and it is ready to use.