Changing Desktop Background in Windows 7
Many people like to customise the way their computer desktop appears, to make it less cluttered. In this lesson we'll see some common techniques to change the desktop.
Use the buttons below to navigate through the lesson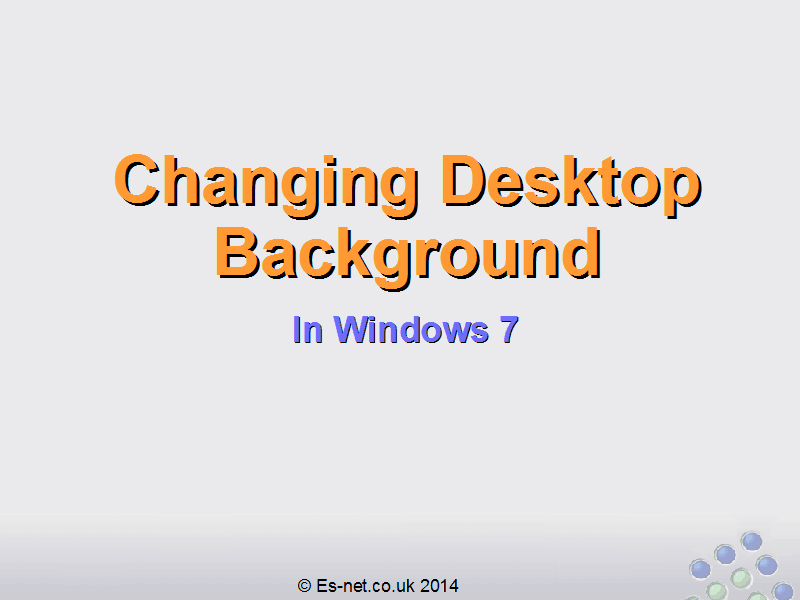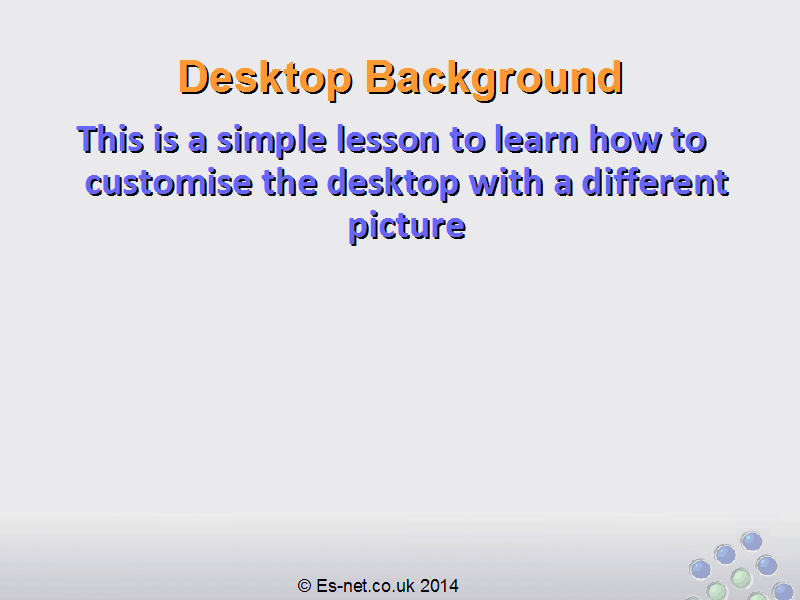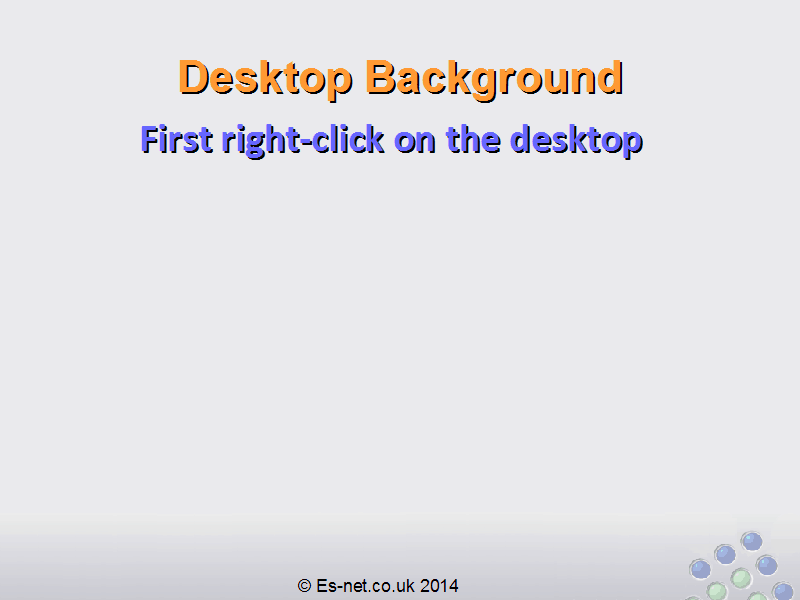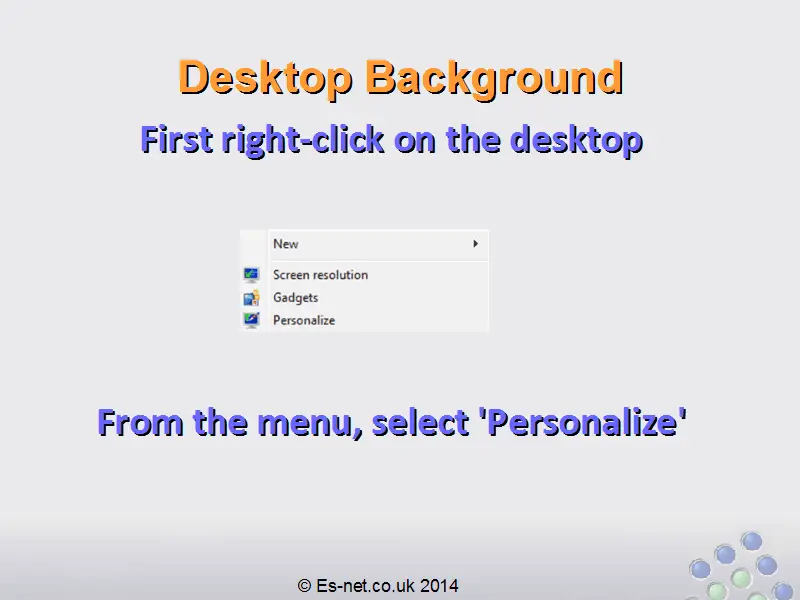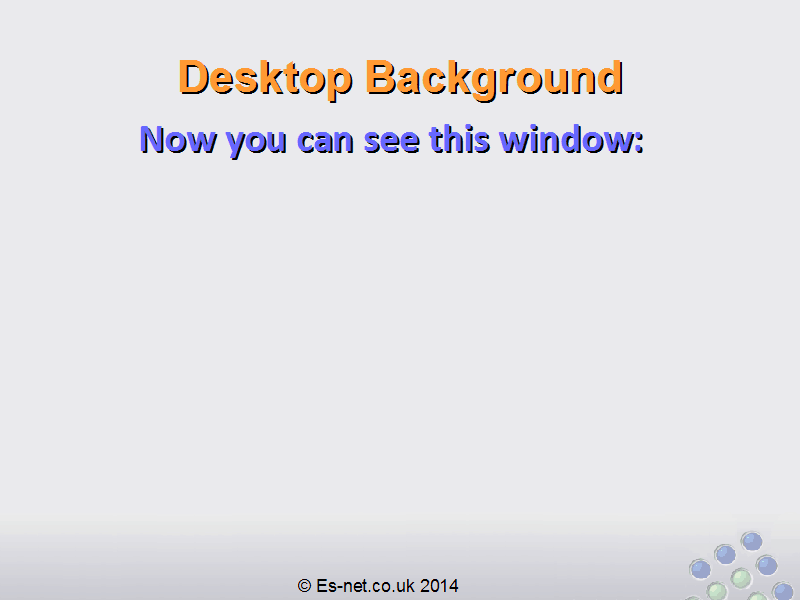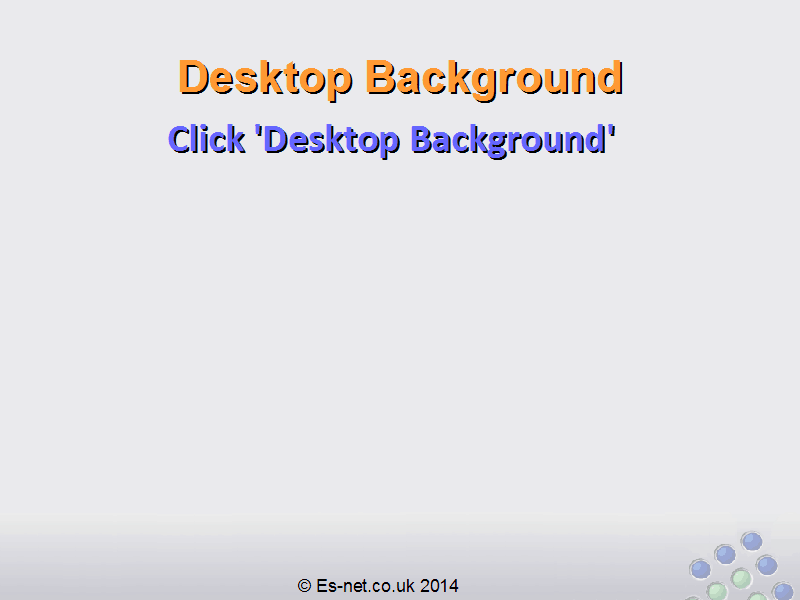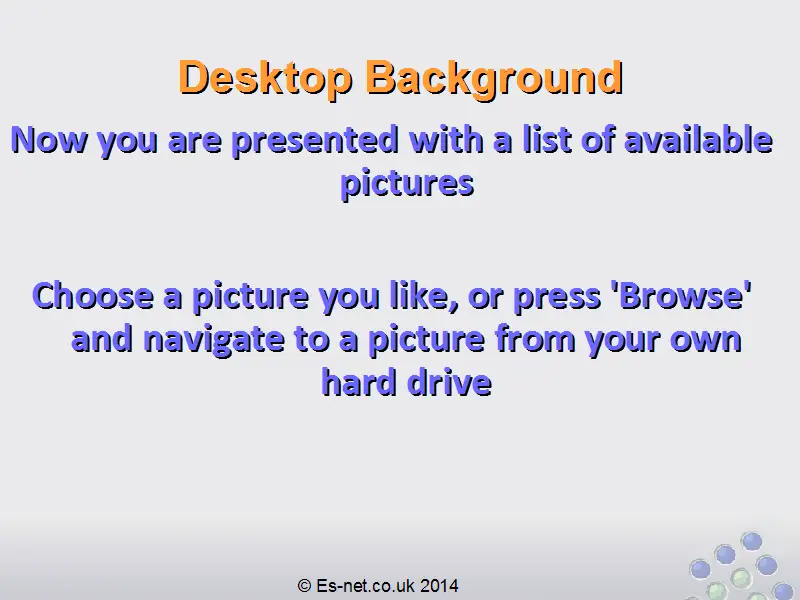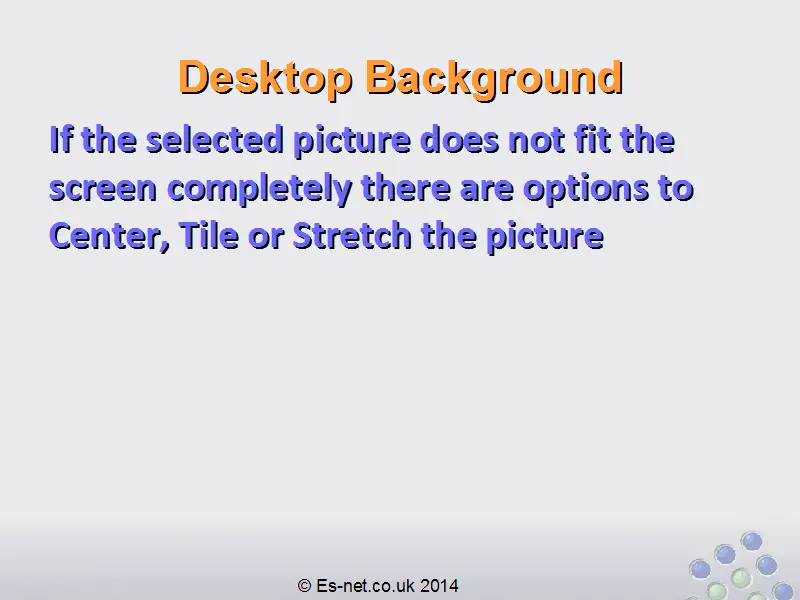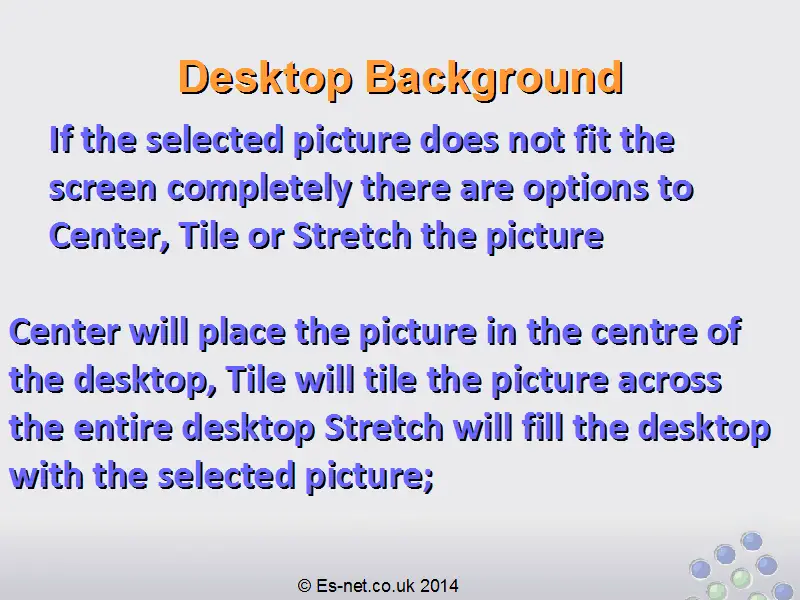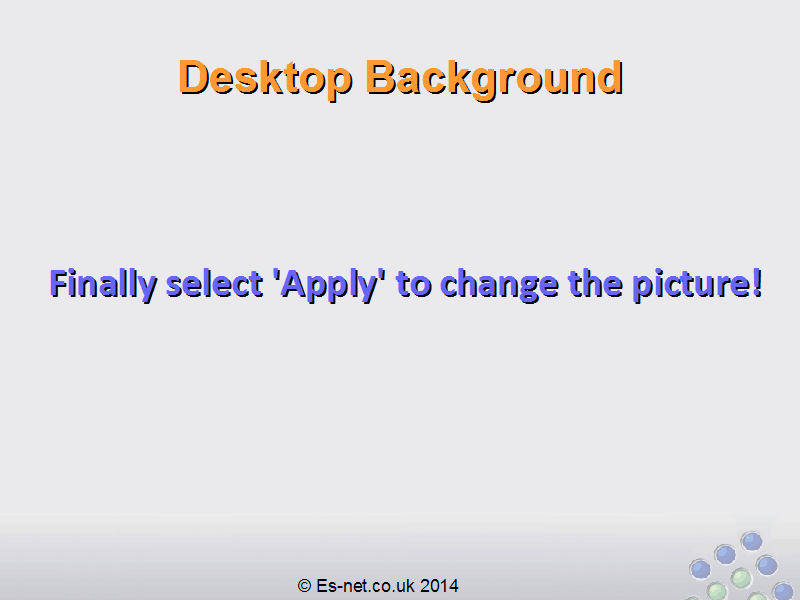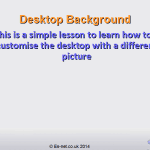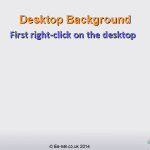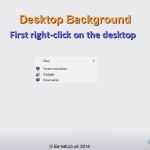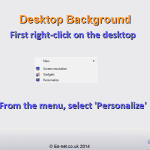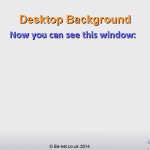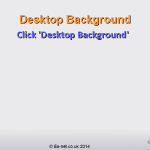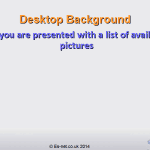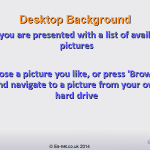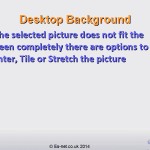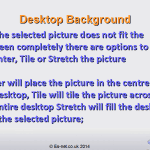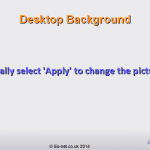 First, right click on the desktop. On the menu you can see the "Personalize" option. This is how we customise our desktop.
Clicking Personalize opens this Window: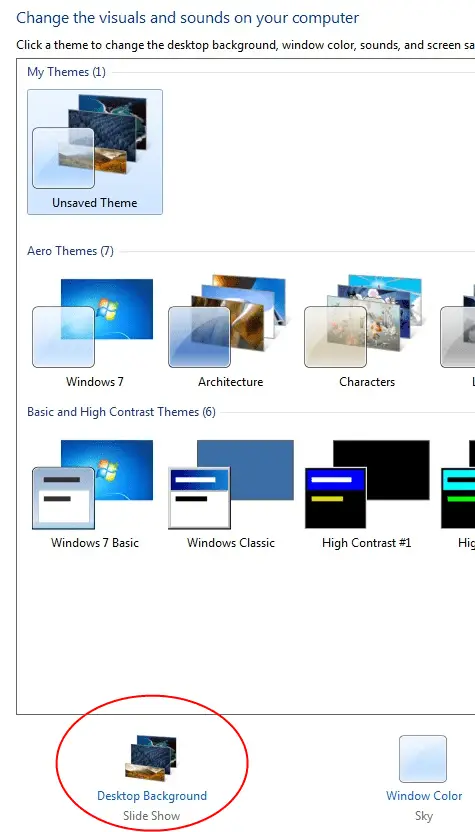 We can click 'Desktop Background' to choose another picture.
The Background window has a list of available pictures to choose from. These will vary depending on which version of Windows is being used. To change the background select a suitable picture from the list or press 'Browse' and find your own picture.
A preview of the selected picture is displayed as it will appear on the monitor; if no suitable picture is available the browse button can be used to locate a picture on the computer's hard drive
If the selected picture does not fit the screen completely there are options to Center, Tile or Stretch the picture
Center will place the picture in the centre of the desktop, Tile will tile the picture across the entire desktop Stretch will fill the desktop with the selected picture; this can sometimes distort pictures if they are too small.
Select apply to change the background picture. Now the background has been modified.