Free Advanced Word Processing Training Course
The objective of this course is to teach you the skills and knowledge needed to build professional looking documents that are effective and attractive.
Create Complex and Intricate Word Processing Documents
Enhance your professional skills and go beyond basic word processing document creation and management. Whatever you work environment, from educational to employment, this course will enhance your skills and will assist you in your success.
These Lessons Will Help You Improve Your Word Processing Skills.
The topics covered in the course are focused on allowing you to create complex Word Processing documents with advanced elements including:
Reference tables
Graphs
Links
Forms
Collaborative working is a major part of this syllabus, teaching you how to create and review document content securely.
Also covered is formatting, you will learn the importance of creating a consistent look to your documents and having the right styling and elements to make the information more effective.
For this course we will use the Program Writer from the free LibreOffice package.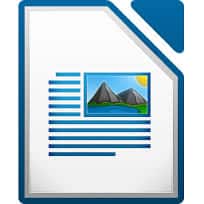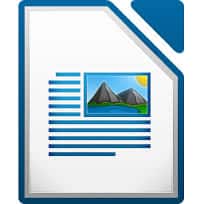 You will then be sent links to these lessons on a regular basis. When you have completed this course to will be sent updates on new courses, all of which will be free.
Follow The ICDL Professional Documents (Advanced) Syllabus
Revise for the ICDL Workforce Documents certification course with these lessons. ICDL certification is internationally recognised by employers and institutions.
To obtain ICDL certification, you need to contact the local ICDL operator in your country.
The website Free Online Training Courses and all the lessons published are completely independent from the ICDL Foundation and have not been verified for accuracy. There is no guarantee that any candidate will pass the ICDL test on completion of this course. It is strongly recommended that any student wishing to achieve ICDL qualification should contact their country's ICDL operator. Click Here to find your local operator. 
The quizzes provided on the site are to test your knowledge of the content of these lessons only, they do not imply any certification from ICDL.
Use these lessons as an additional revision source to the formal training suggested by your local ICDL operator.
Why Do We Need Your Email Address?
Our intention is to deliver the best quality training to as many people as possible, regardless of location, background or ability to pay.
| | |
| --- | --- |
| What We WILL do. | What We WILL NOT do. |
| Send regular e-mails informing you of the next lesson in the course | Send any marketing material |
| Notify you of your test score and grades | Pass on your details to third parties |
| Send details of new courses as they become available | Send you a few lessons and then expect you to pay for the rest. |
Your e-mail address is for us to inform you about your training, the costs associated with the delivery of this training site are met by on page advertising only. We will not use your e-mail to generate any further income.