Advanced Word Processing – Text in Table Cells
Change cell text alignment and direction.
To change the text alignment inside the cells of a table, right-click once anywhere inside the table and form the resulting menu, click on 'Edit Paragraph Style'. This will open the 'Paragraph Style' dialog box.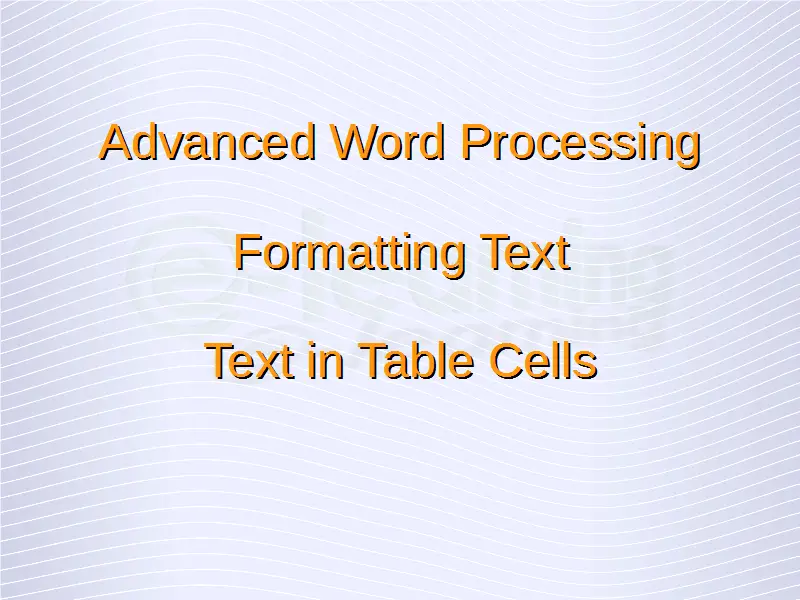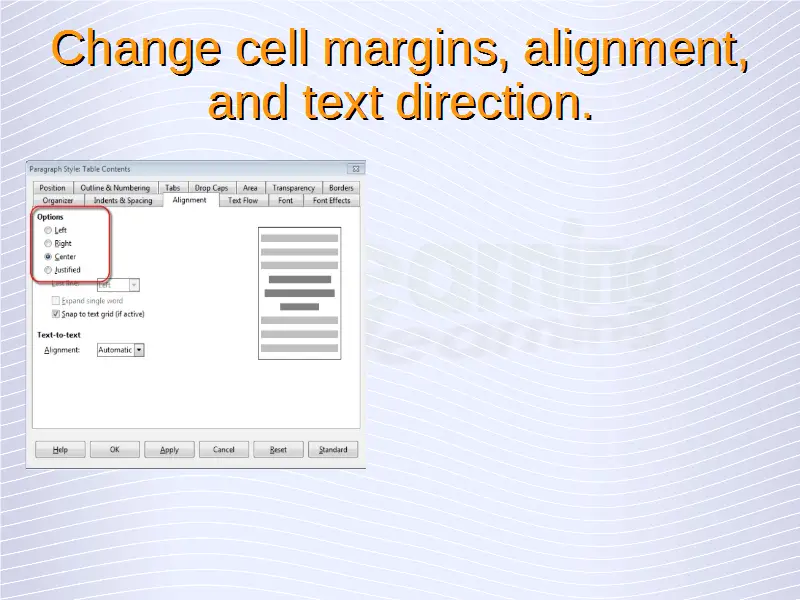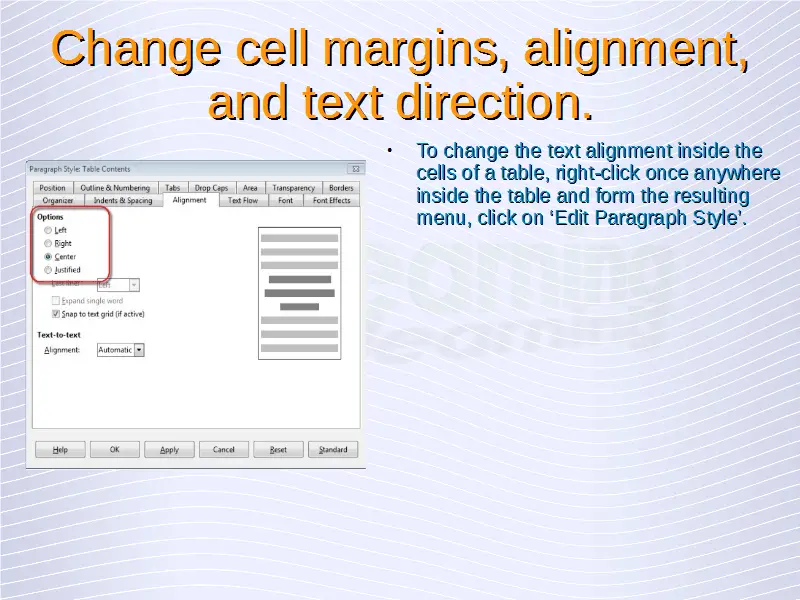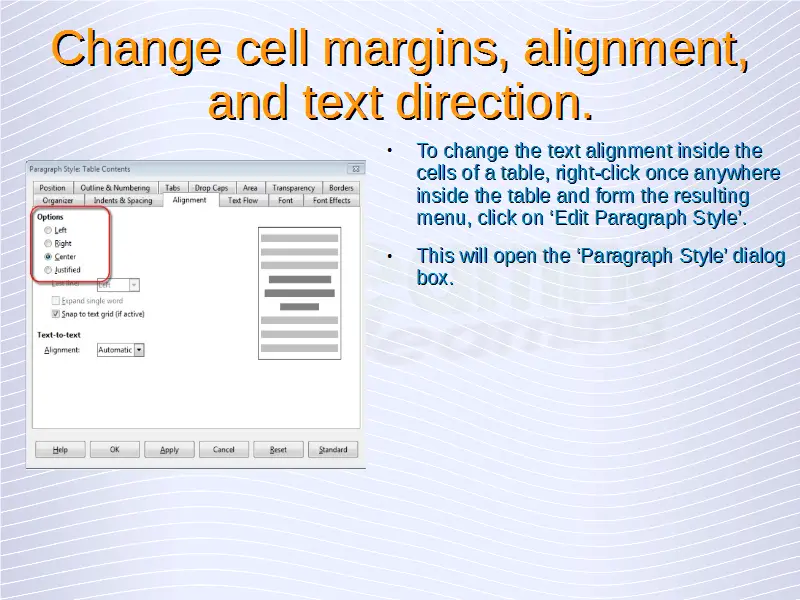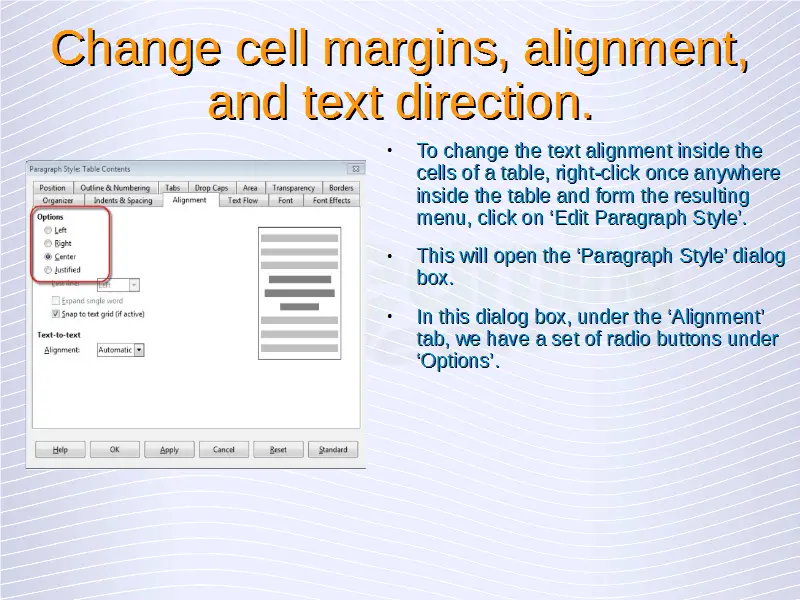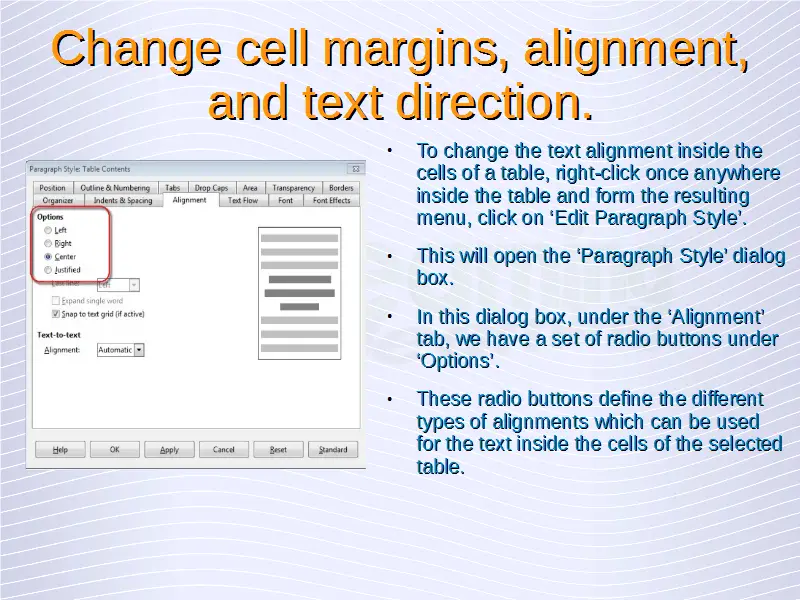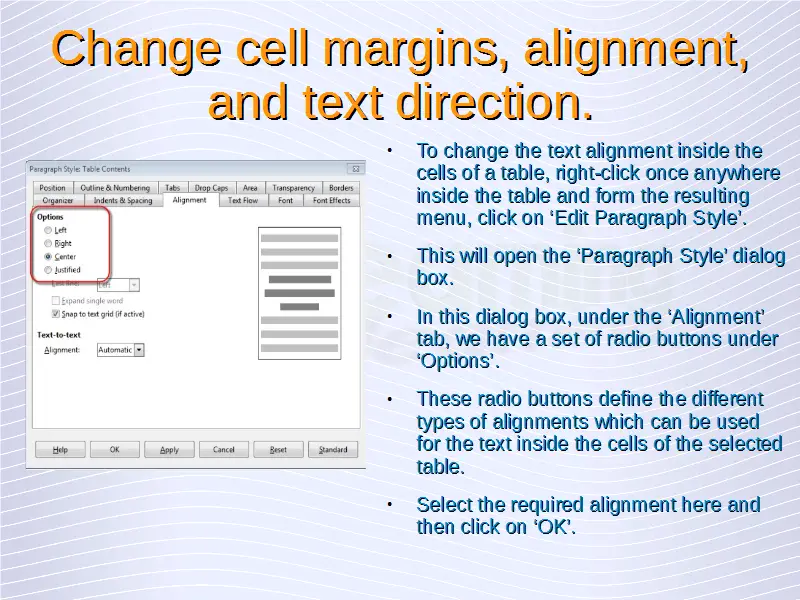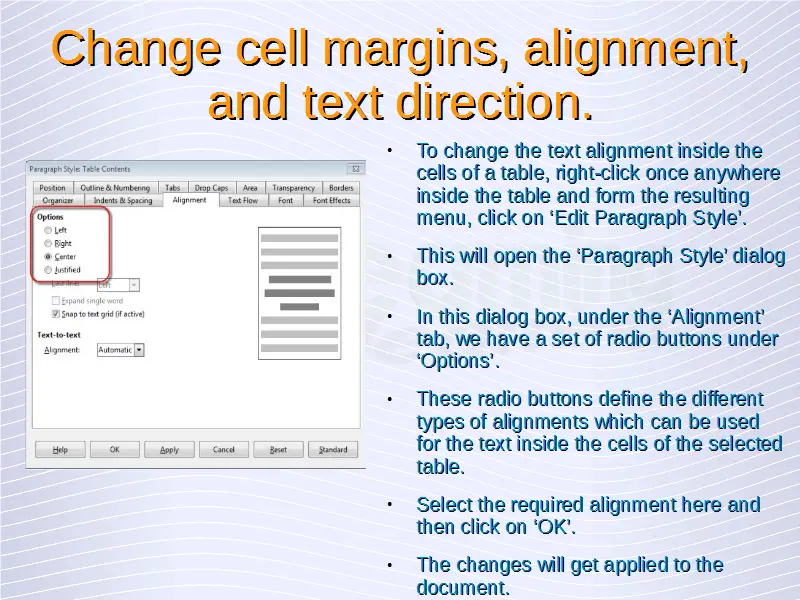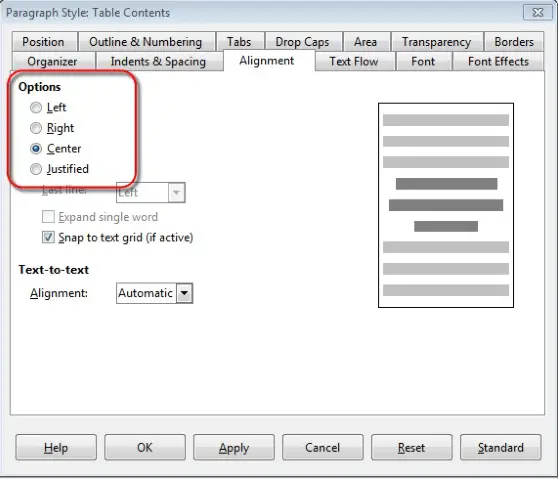 In this dialog box, under the 'Alignment' tab, we have a set of radio buttons under 'Options'. These radio buttons define the different types of alignments which can be used for the text inside the cells of the selected table. Select the required alignment here and then click on 'OK'. The changes will get applied to the document.