Advanced Word Processing – Paste Special
Use paste special options: formatted text, unformatted text.
To use the paste special option of Writer, first of all copy some text. To copy text, select the text which needs to be copied and then right-click on that selected text and from the resulting menu click on 'Copy'.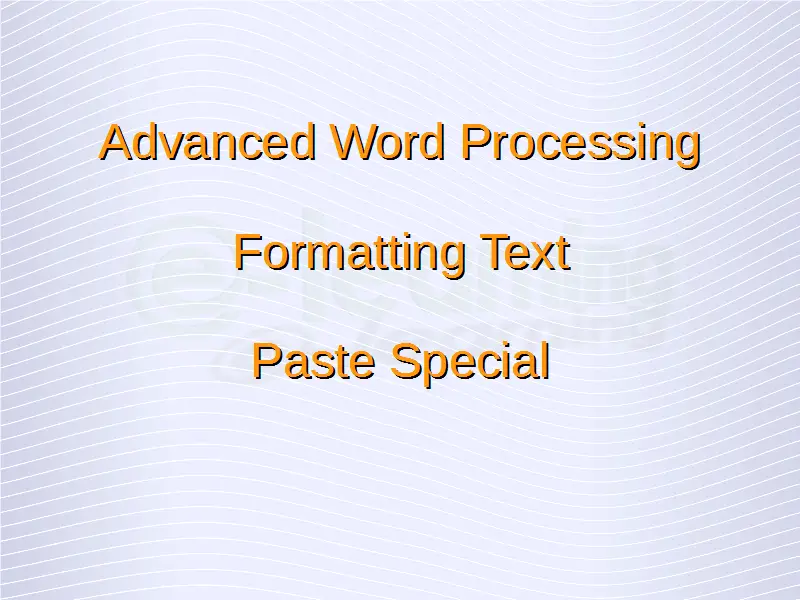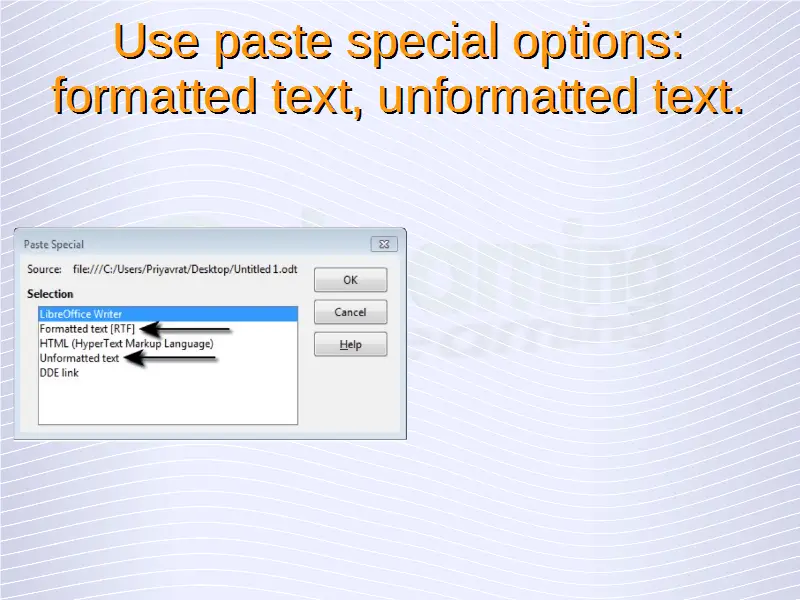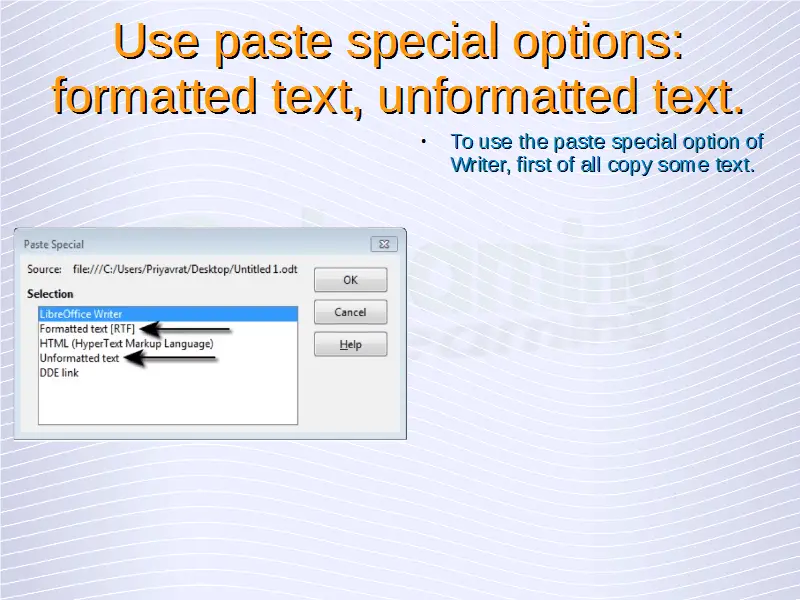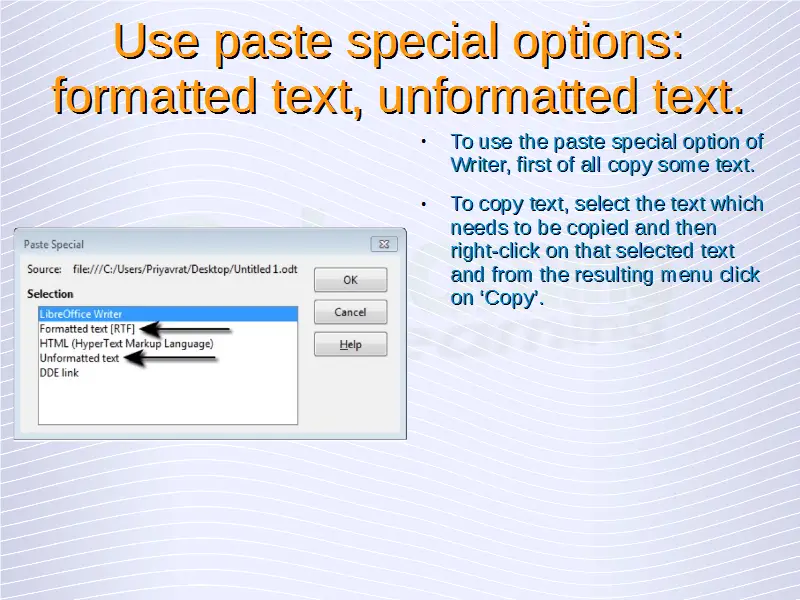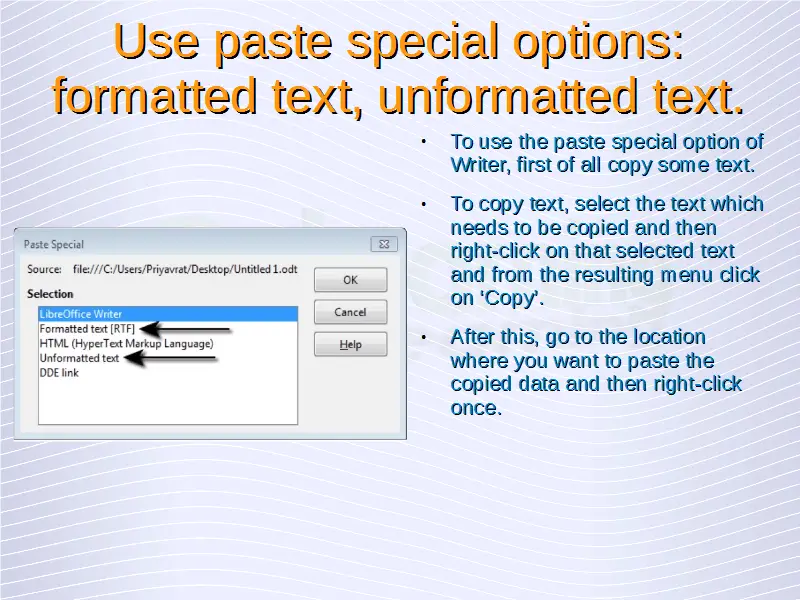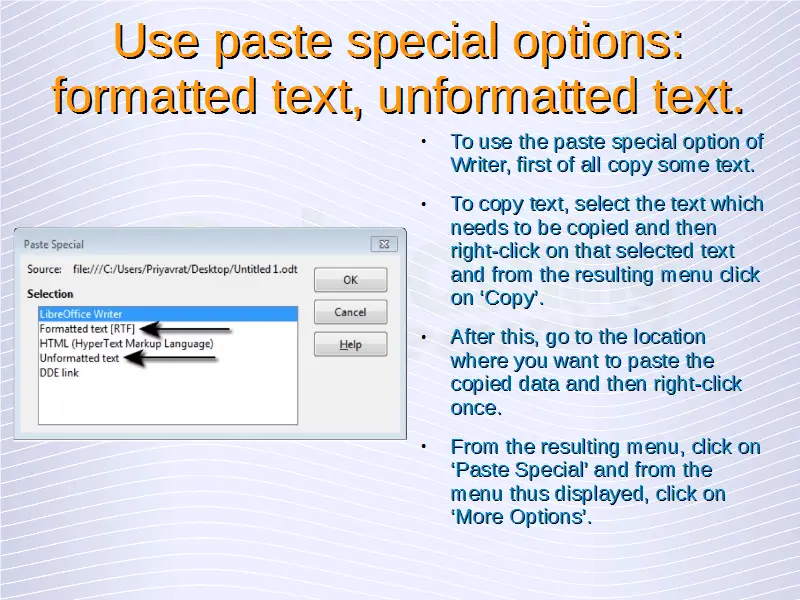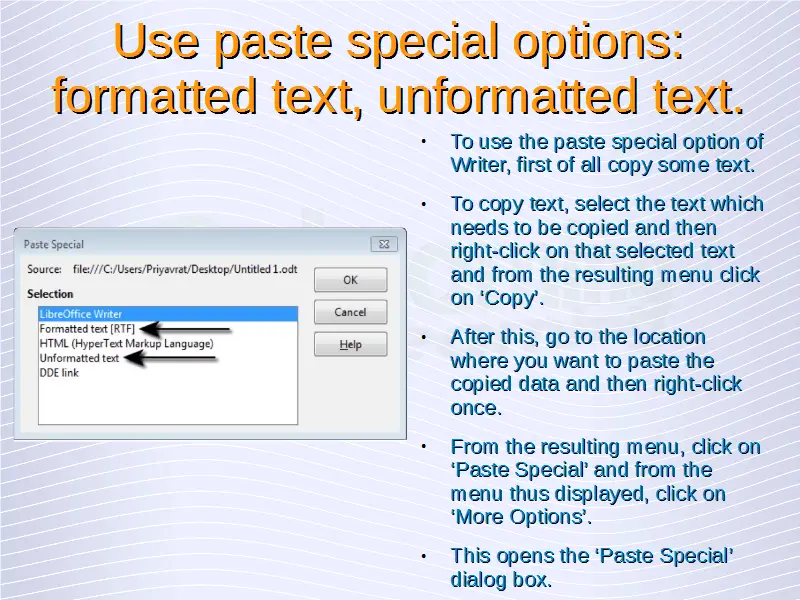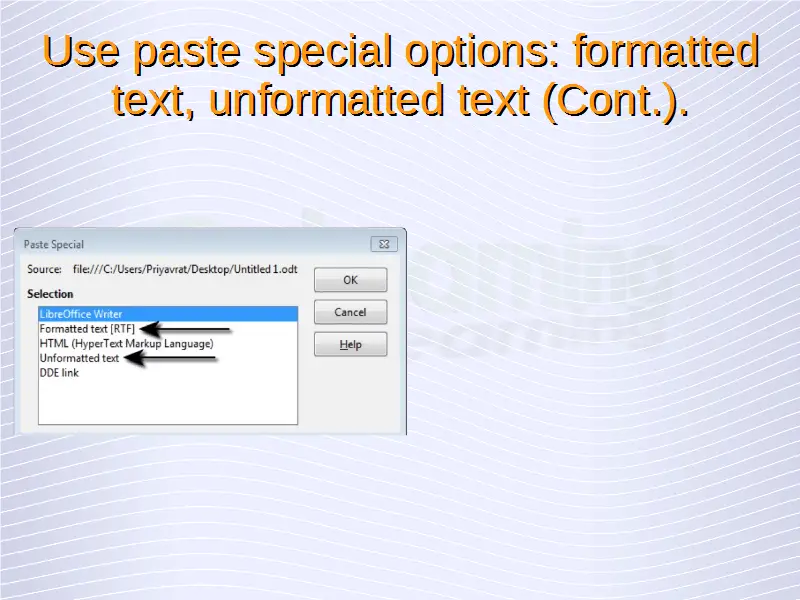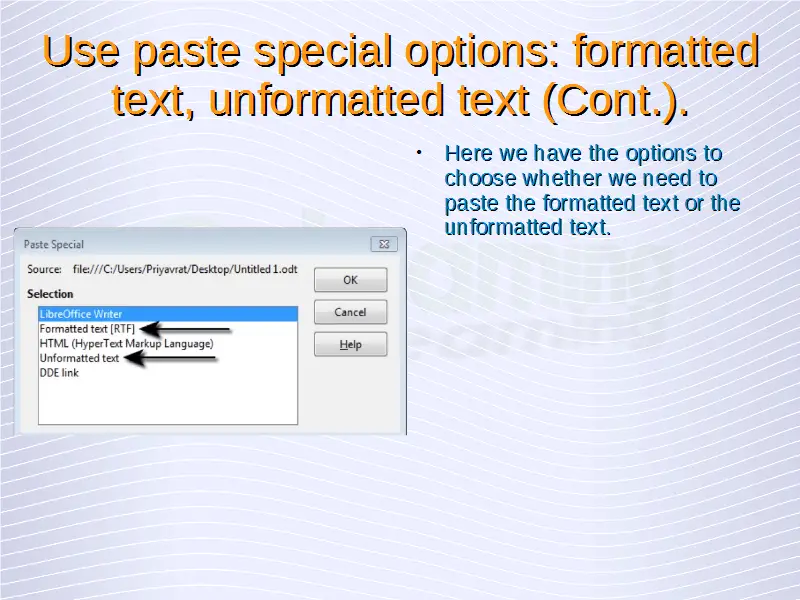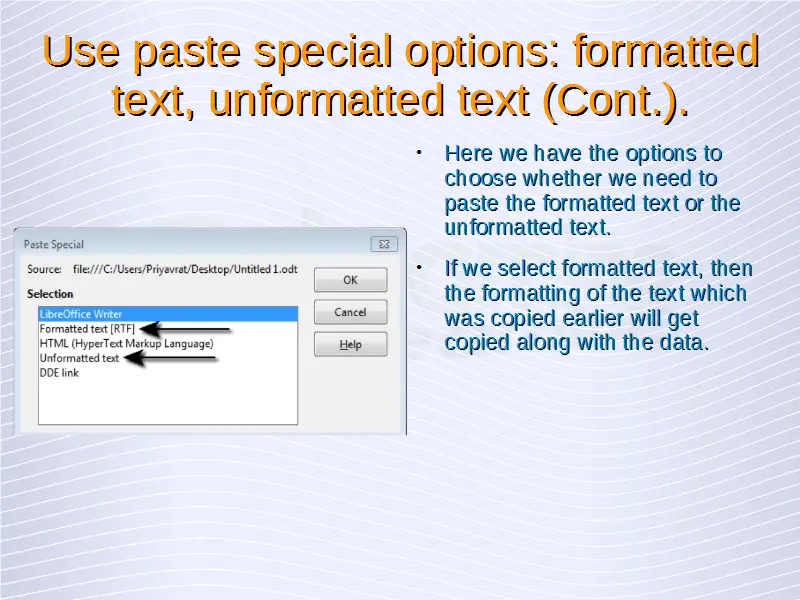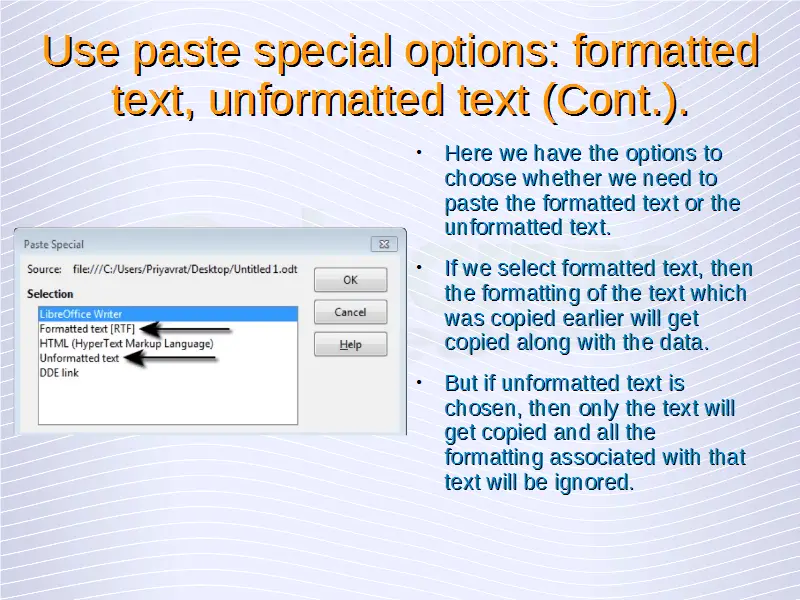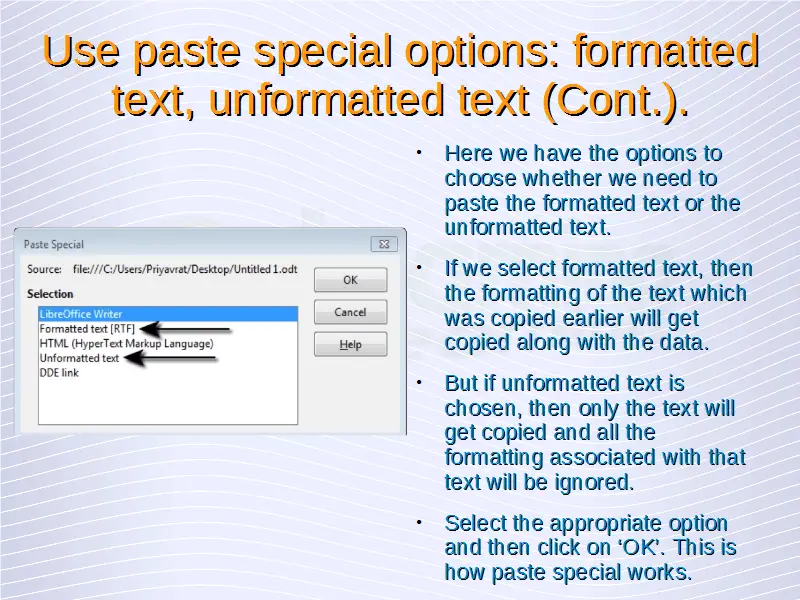 After this, go to the location where you want to paste the copied data and then right-click once. From the resulting menu, click on 'Paste Special' and from the menu thus displayed, click on 'More Options'. This opens the 'Paste Special' dialog box.
Here we have the options to choose whether we need to paste the formatted text or the unformatted text. If we select formatted text, then the formatting of the text which was copied earlier will get copied along with the data. But if unformatted text is chosen, then only the text will get copied and all the formatting associated with that text will be ignored. Select the appropriate option and then click on 'OK'. This is how paste special works.