Advanced Spreadsheets – Worksheets
Copy, move worksheets between spreadsheets.
To copy or move a worksheet between spreadsheets, right-click on the sheet name which needs to be moved or copied and from the resulting menu, click on 'Move/Copy Sheet'.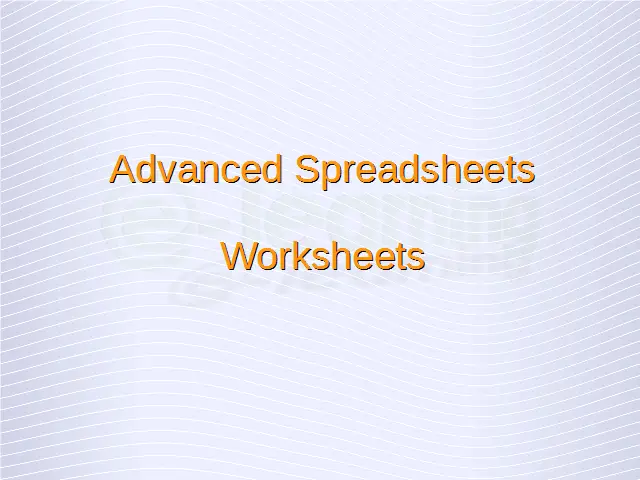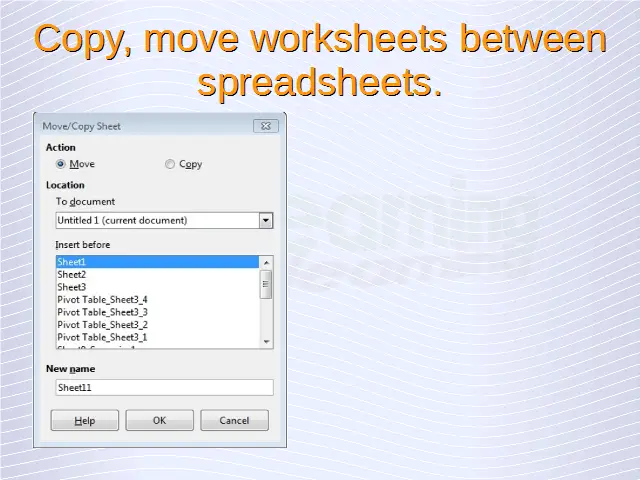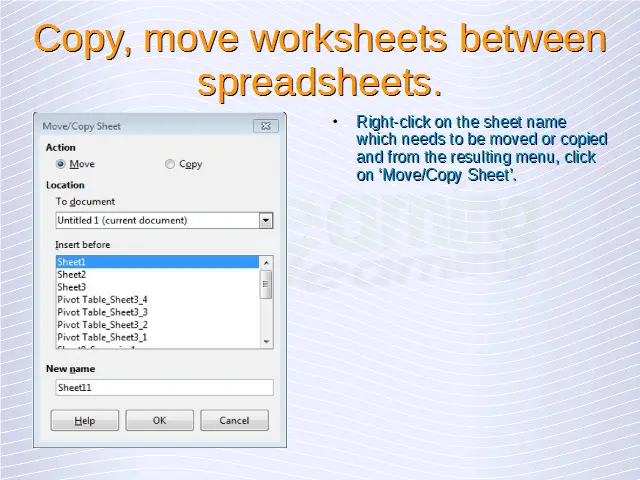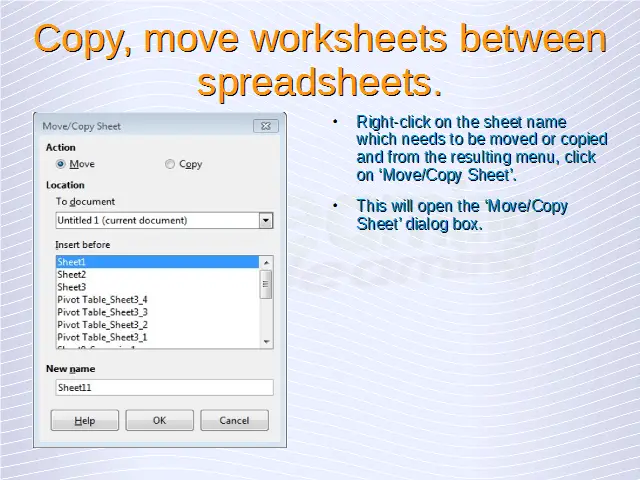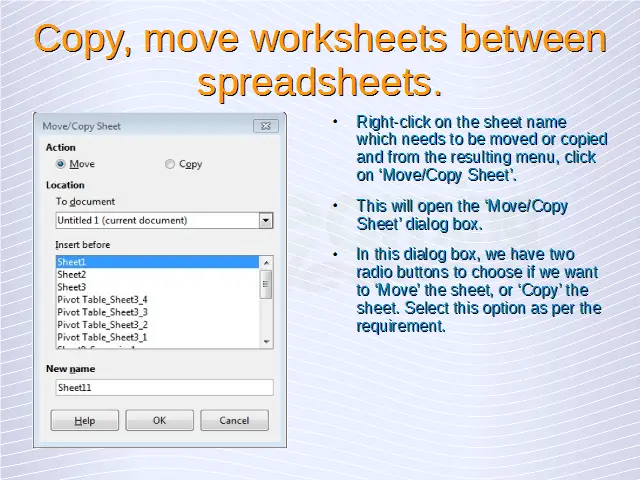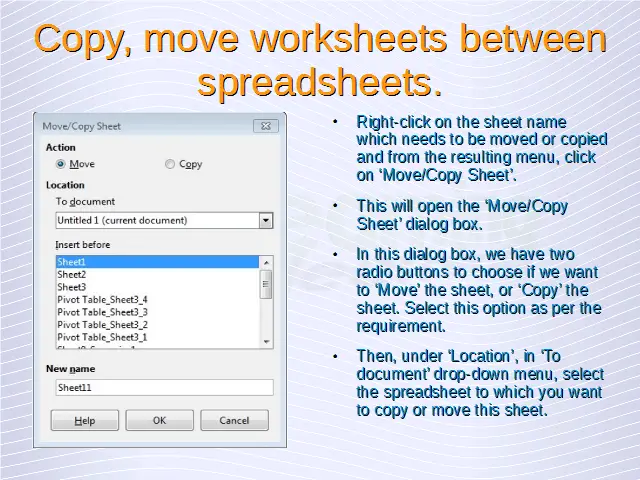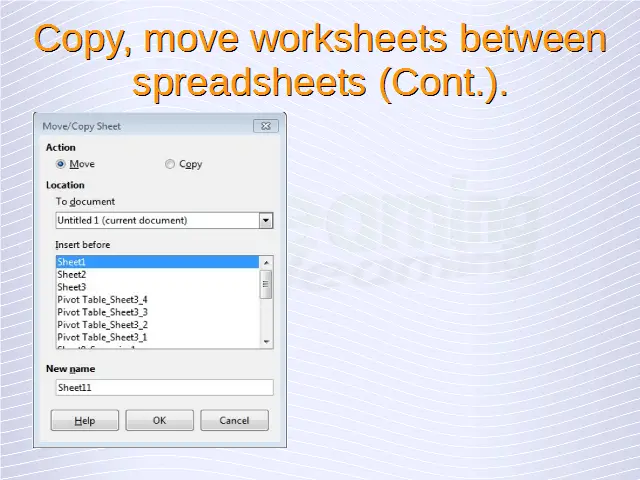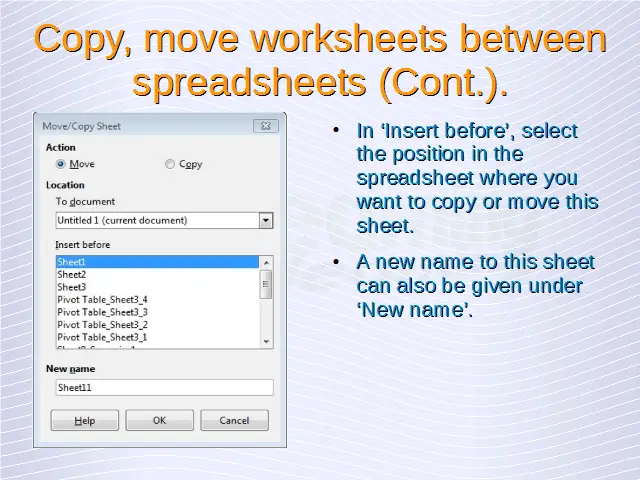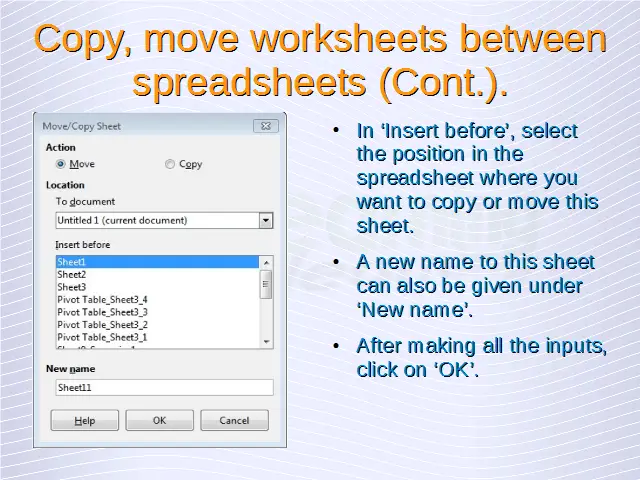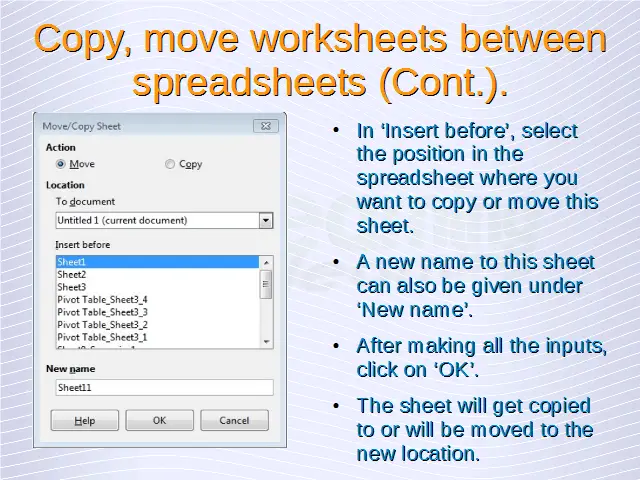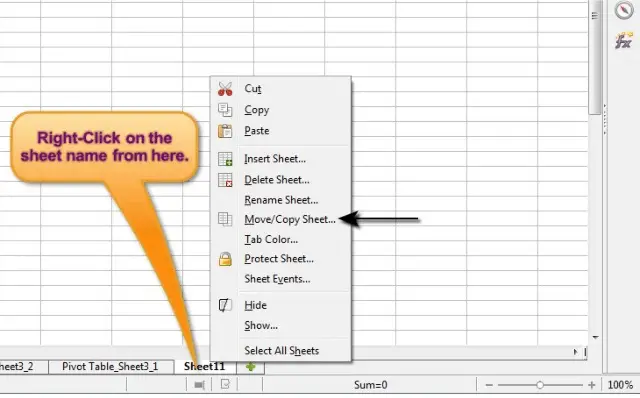 This will open the 'Move/Copy Sheet' dialog box.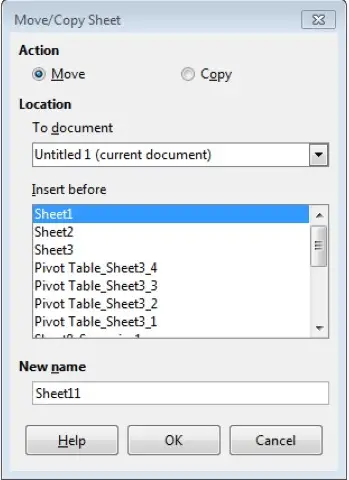 In this dialog box, we have two radio buttons to choose if we want to 'Move' the sheet, or 'Copy' the sheet. Select this option as per the requirement. Then under 'Location', in 'To document' drop-down menu, select the spreadsheet to which you want to copy or move this sheet. This drop-down will list all the open spreadsheets at the time. So the spreadsheet, to which you need to copy or move the sheet, must be simultaneously open. In 'Insert before', select the position in the spreadsheet where you want to copy or move this sheet.
A new name to this sheet can also be given under 'New name'. This name will be used for the sheet after copying or moving. After making all the inputs, click on 'OK'. The sheet will get copied to or will be moved to the new location.