Advanced Spreadsheets – Templates
Create a spreadsheet based on an existing template.
To create a spreadsheet based on an already existing template, click on 'File' from main menu bar. From the resulting drop-down, click on 'New', and from the sub-menu, click on 'Templates'. This will open the 'Template Manager' wizard.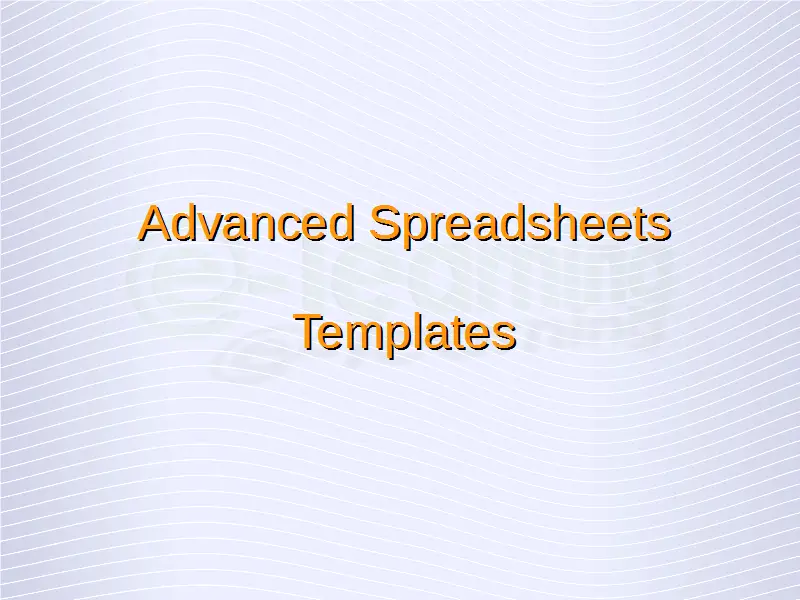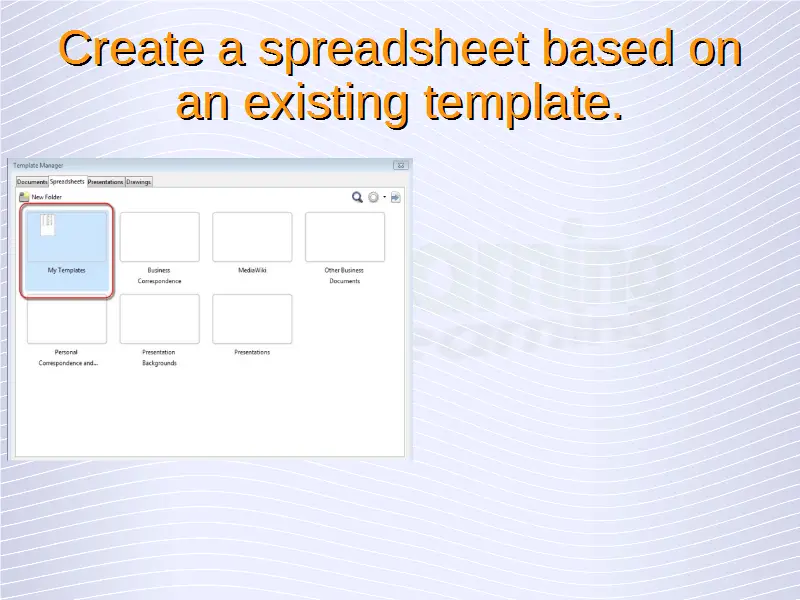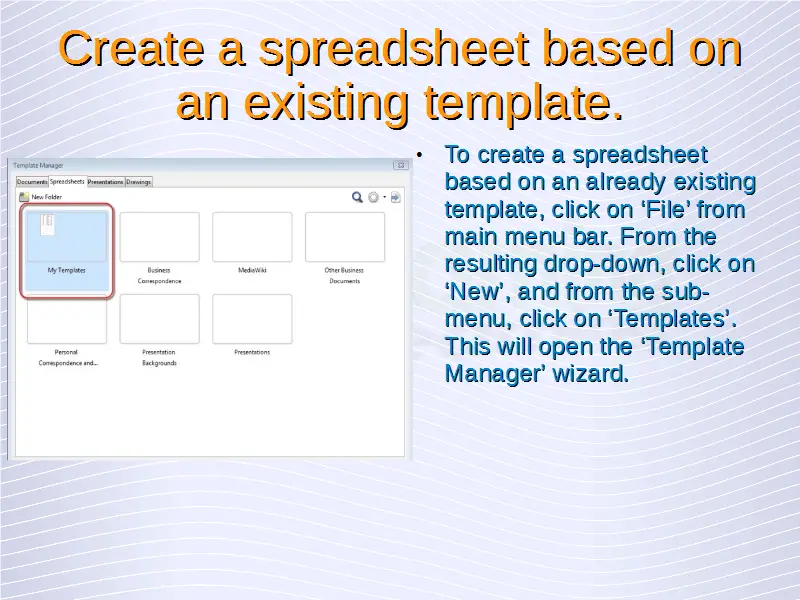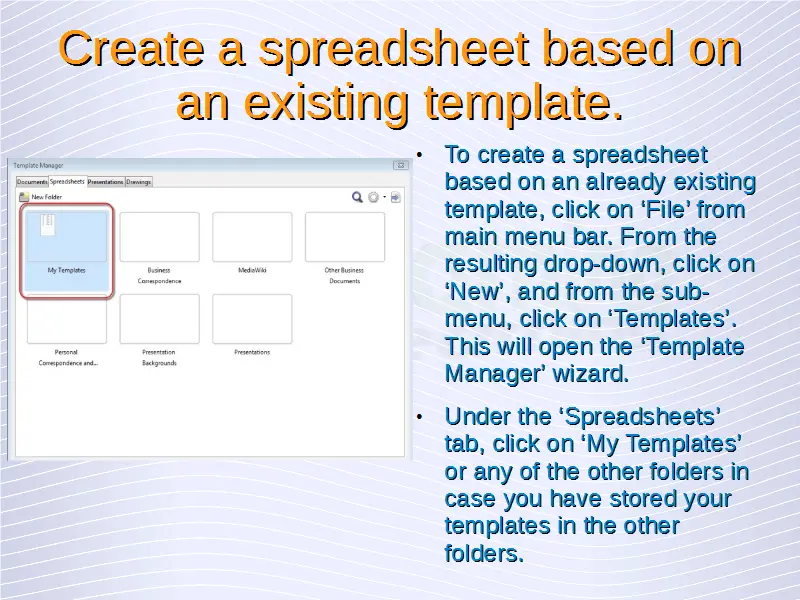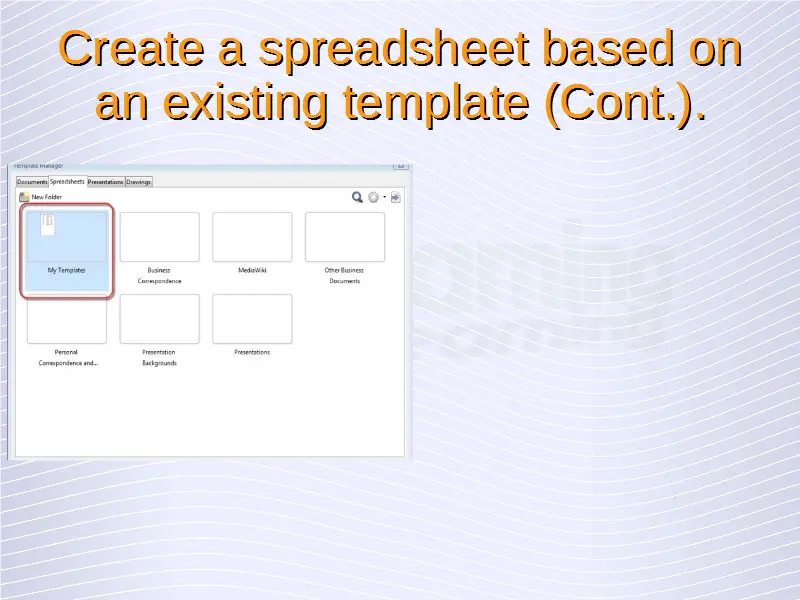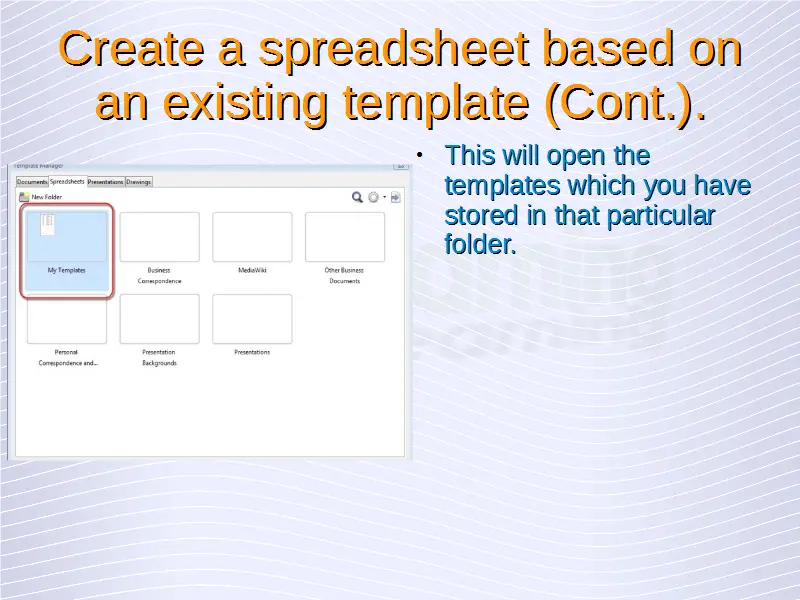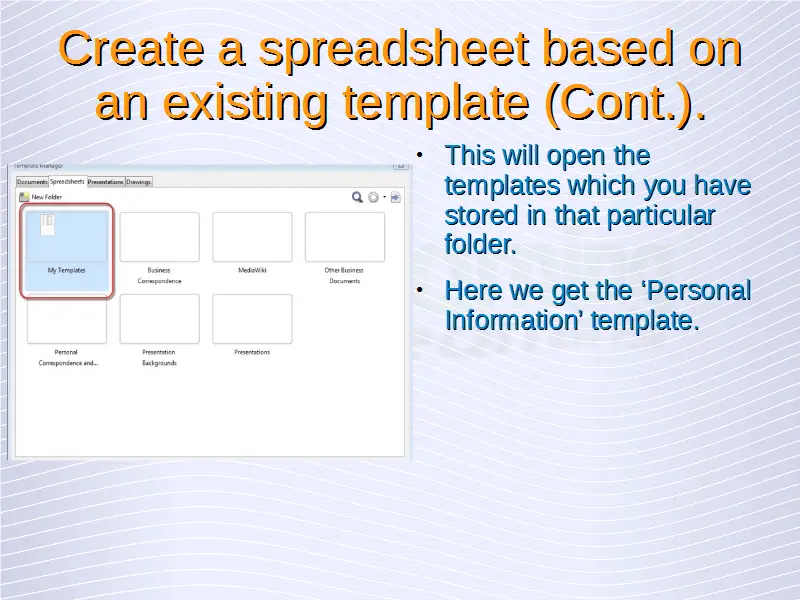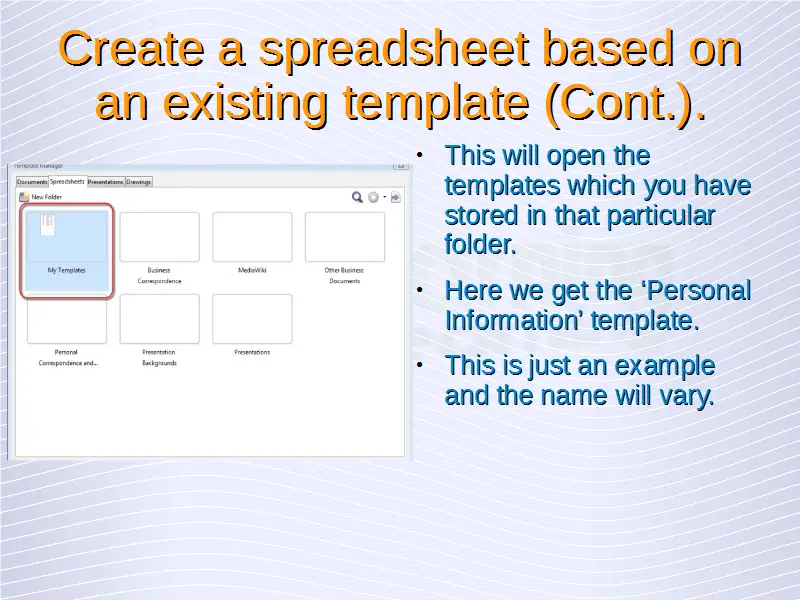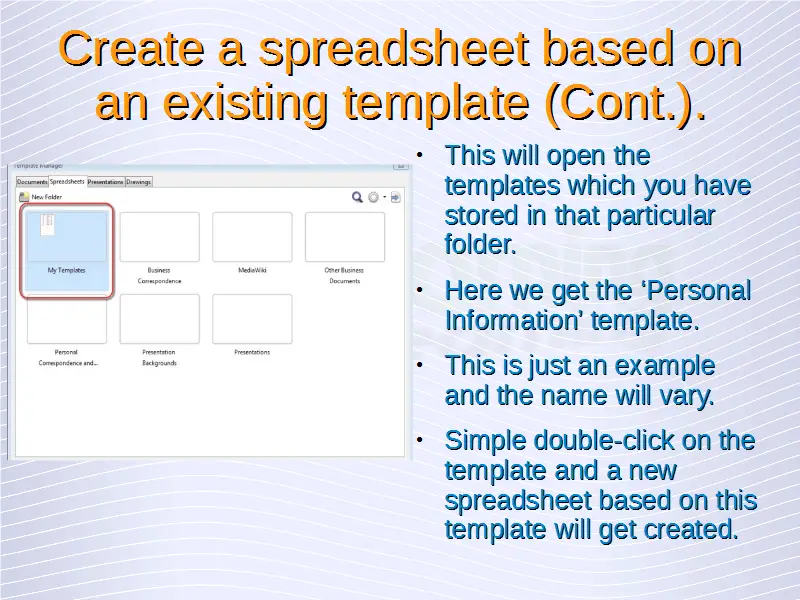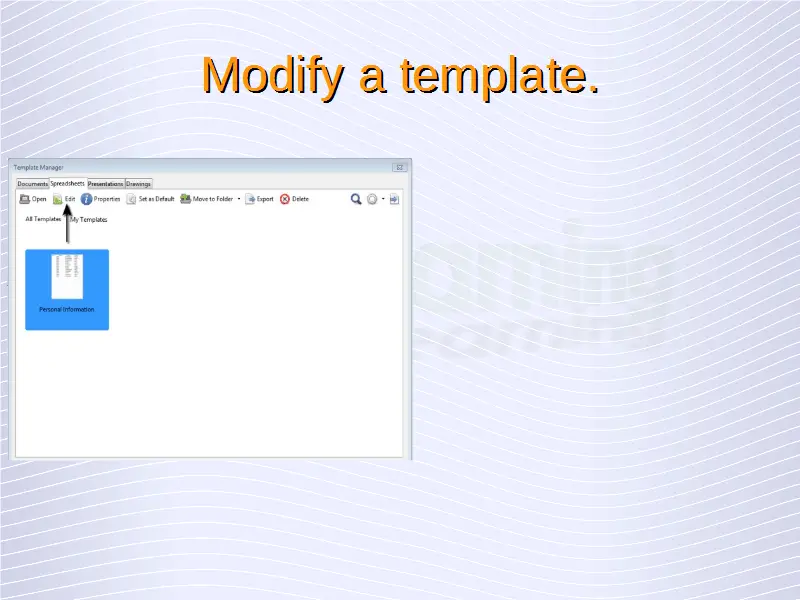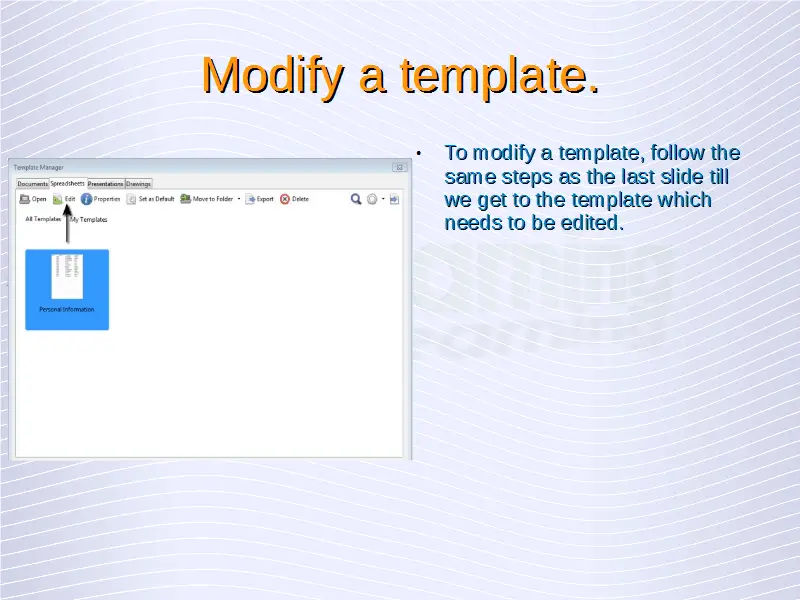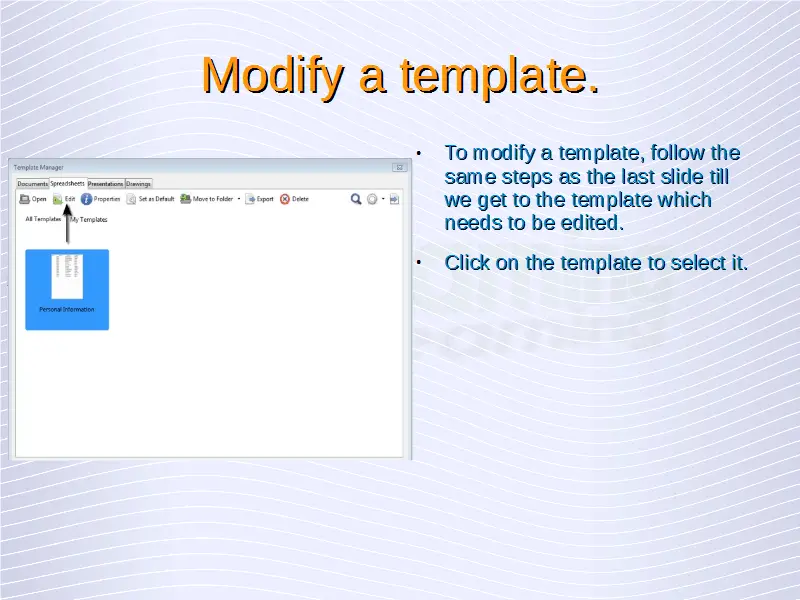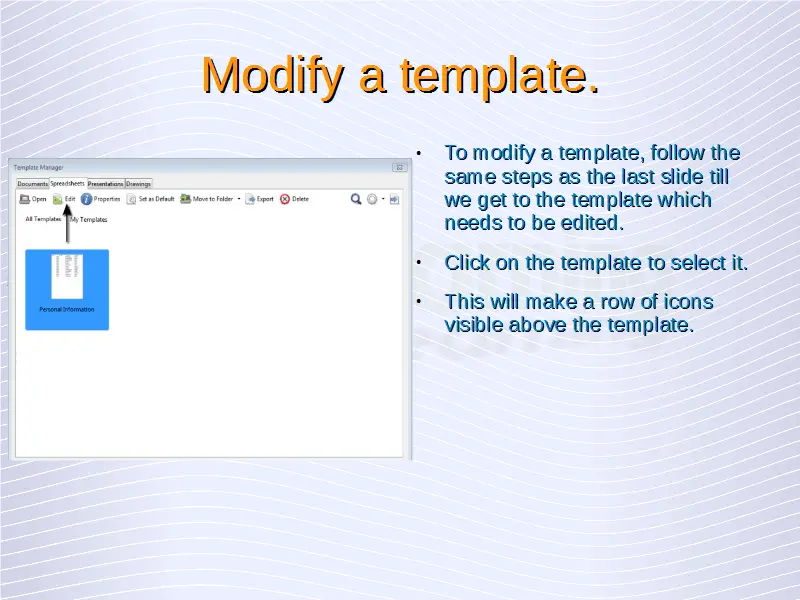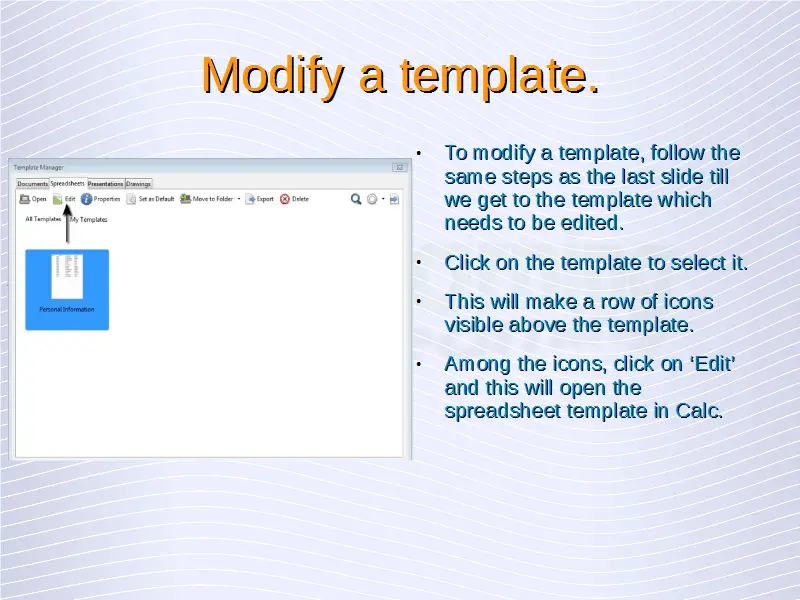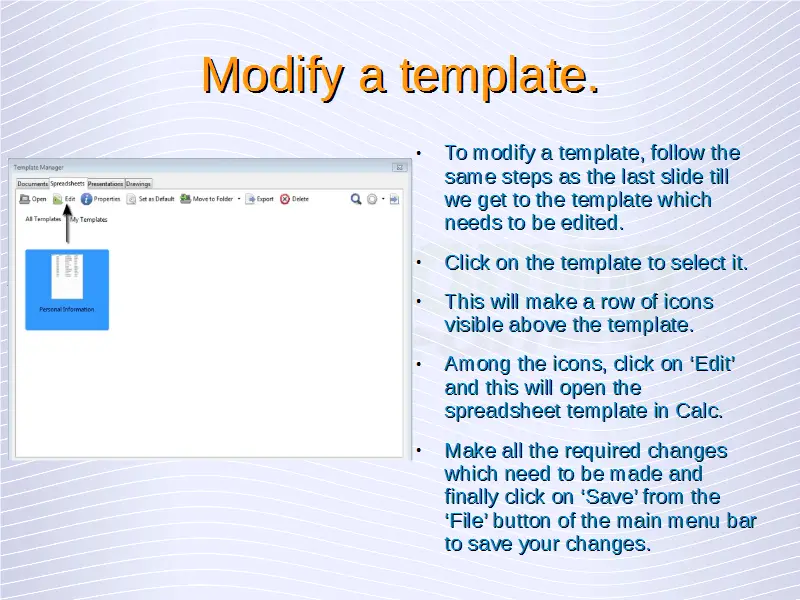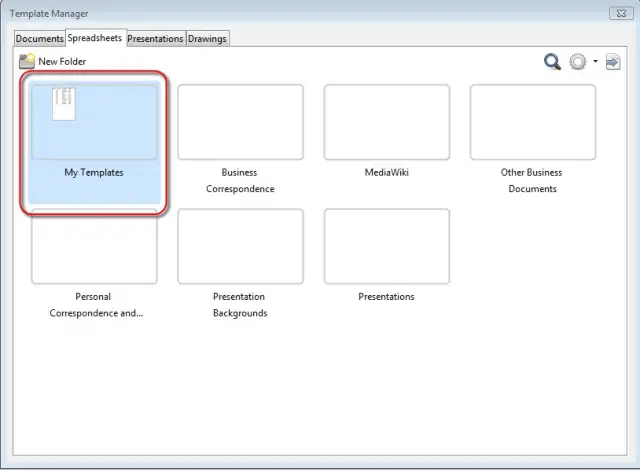 Under the 'Spreadsheets' tab, click on 'My Templates' or any of the other folders in case you have stored your templates in the other folders. This will open the templates which you have stored in that particular folder.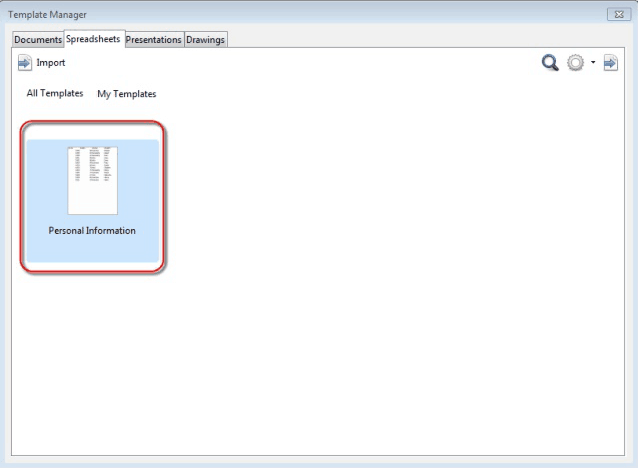 Here we get the 'Personal Information' template. This is just an example and the name will vary. Simple double-click on the template and a new spreadsheet based on this template will get created.
Modify a template.
To modify a template, follow the same steps as above till we get to the template which needs to be edited. Click on the template to select it. This will make a row of icons visible above the template.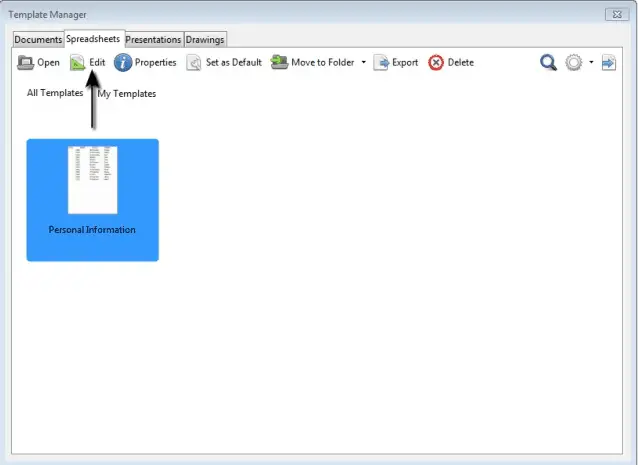 Among the icons, click on 'Edit' and this will open the spreadsheet template in Calc. Make all the required changes which need to be made and finally click on 'Save' from the 'File' button of the main menu bar to save your changes.