Advanced Spreadsheets – List and Sort
Create a customized list and perform a custom sort.
In some cases, when we might need to sort the data in a way other than the ones available by default in Calc, we can create our own custom list format. In the 'Sort' dialog box, under the 'Options' tab, we have the 'Custom sort order' checkbox. Here, any of the custom sort lists can be chosen using which the sorting can be done according to some user defined rules. These rules and custom lists can be created using the 'Options' settings of LibreOffice.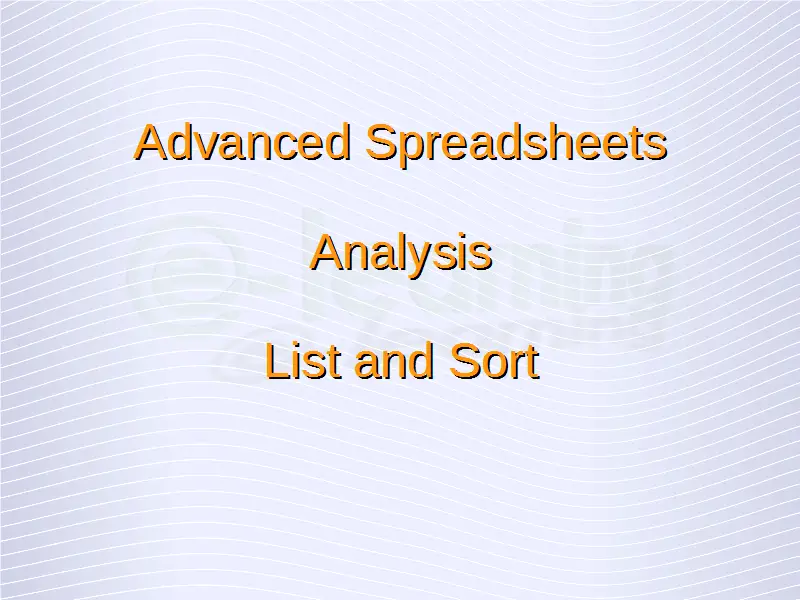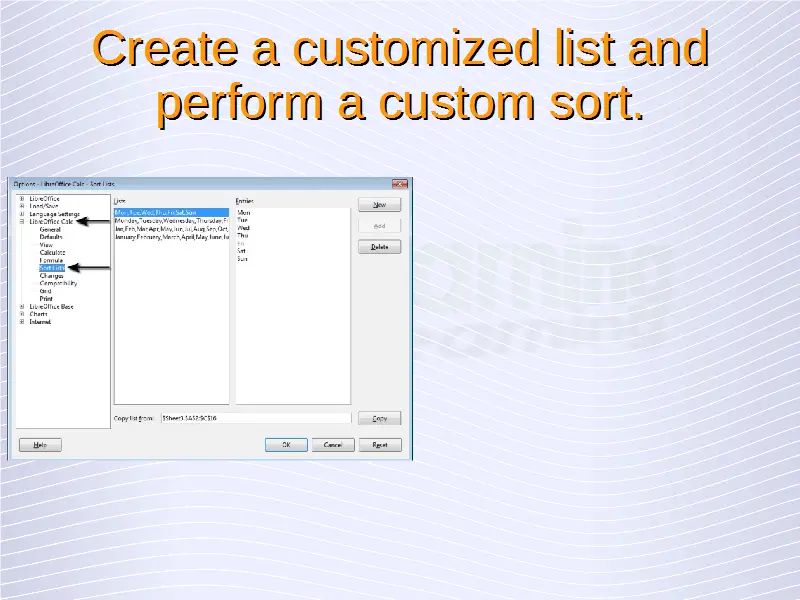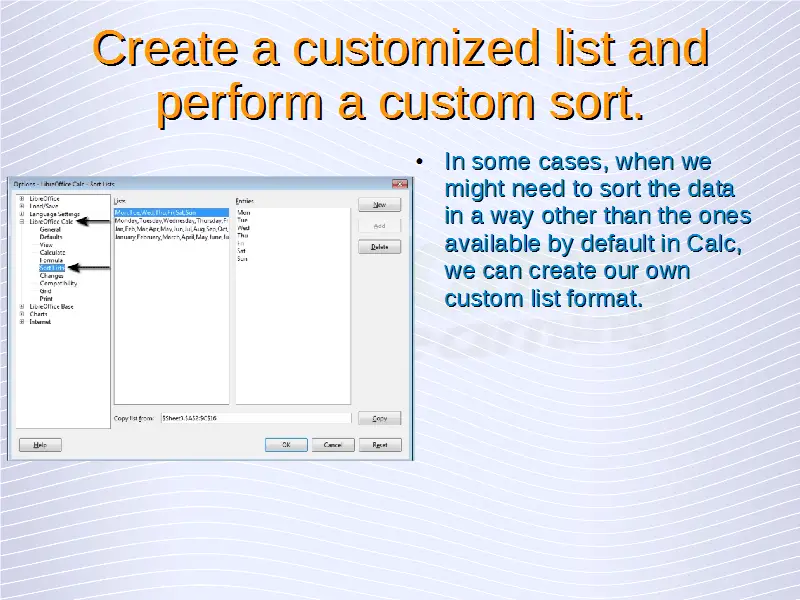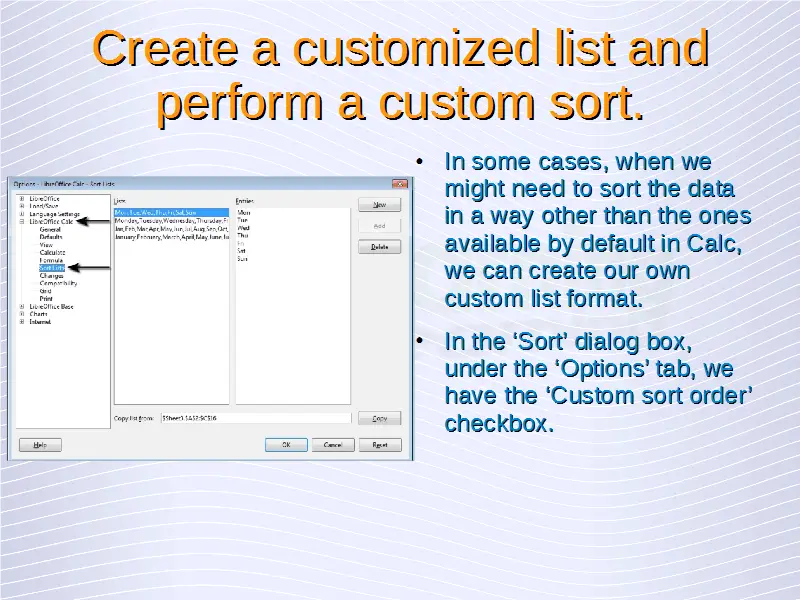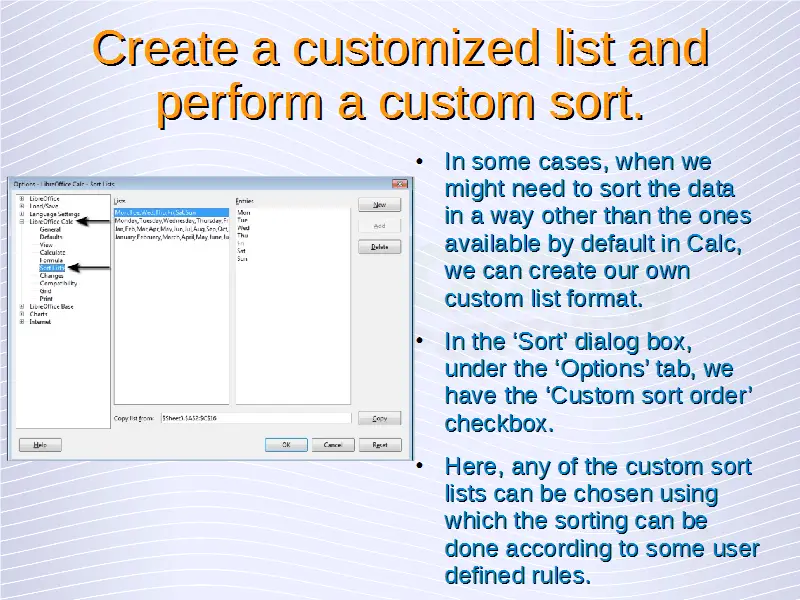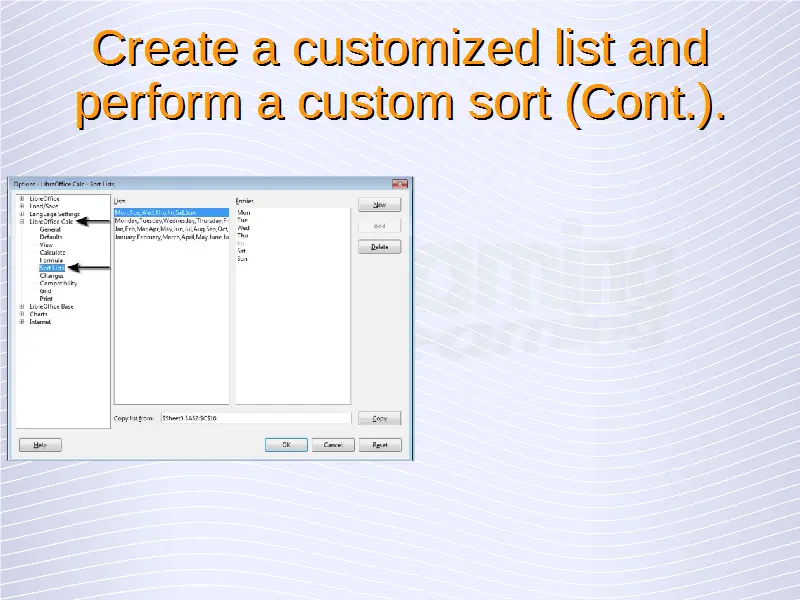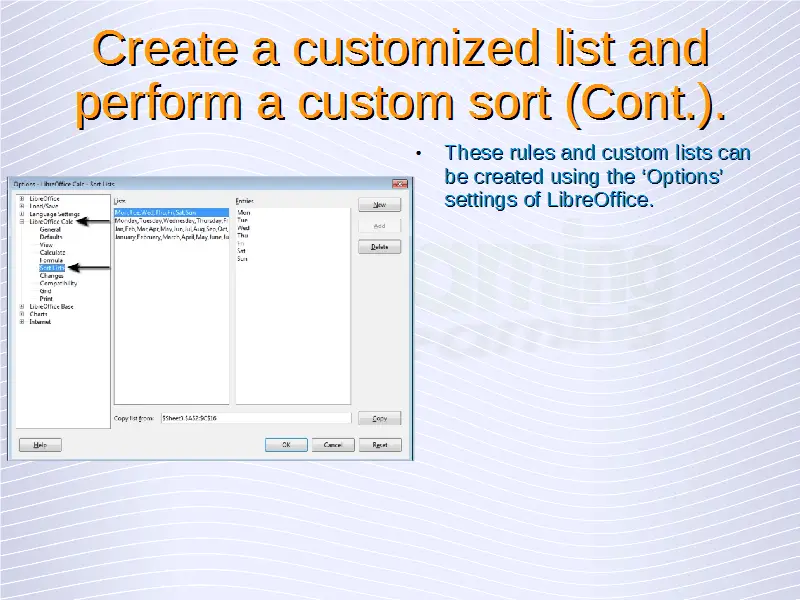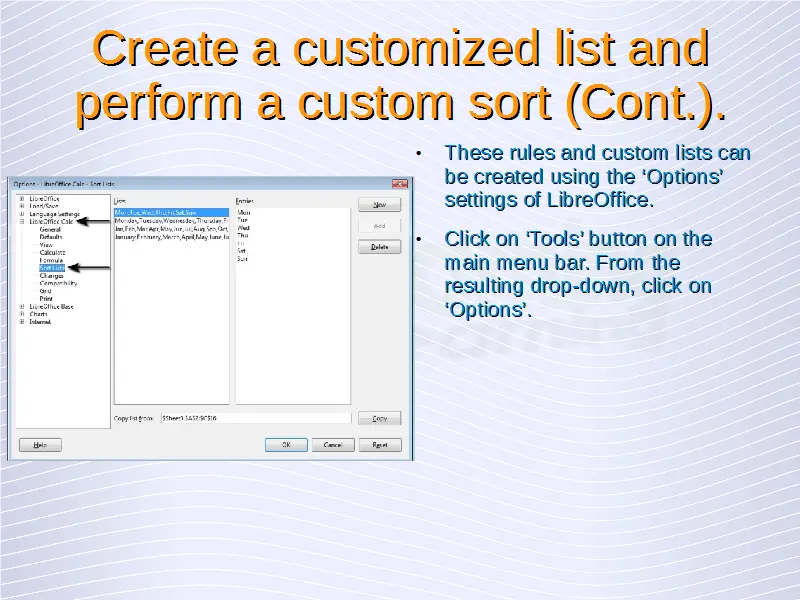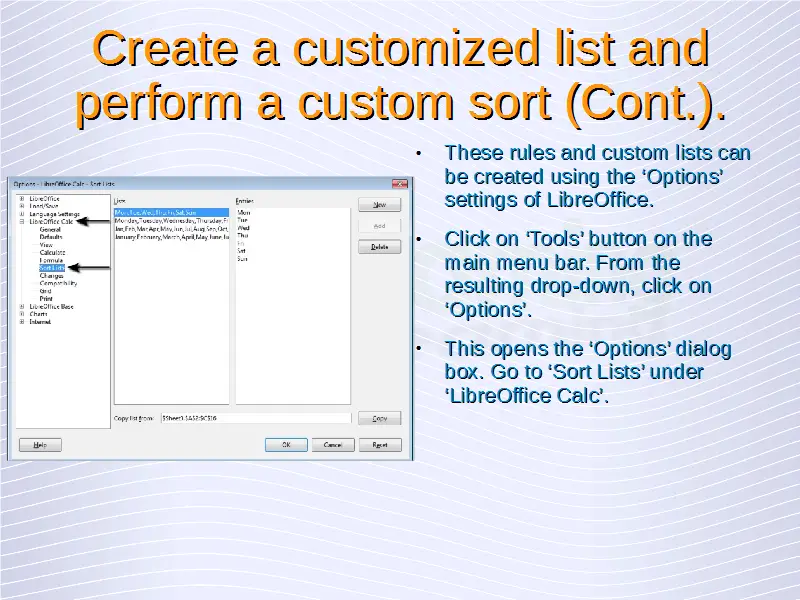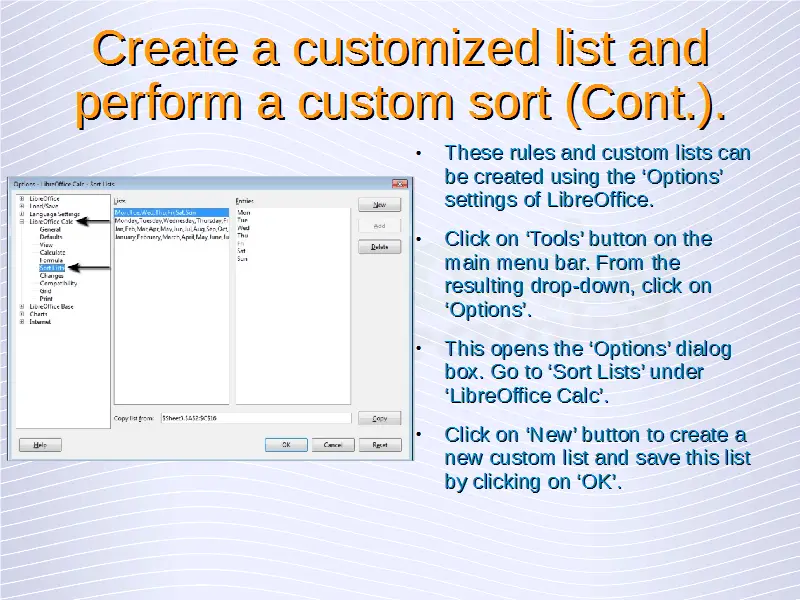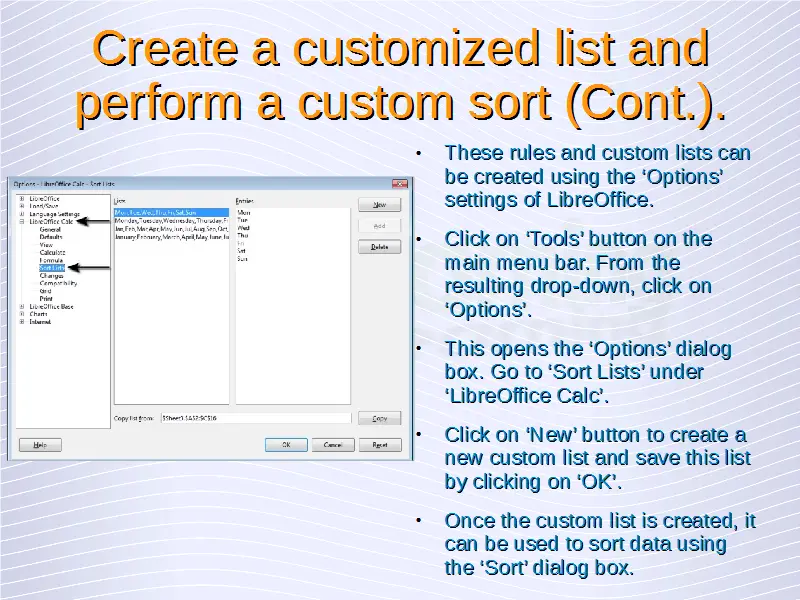 Click on 'Tools' button on the main menu bar. From the resulting drop-down, click on 'Options'. This opens the 'Options' dialog box. Go to 'Sort Lists' under 'LibreOffice Calc'.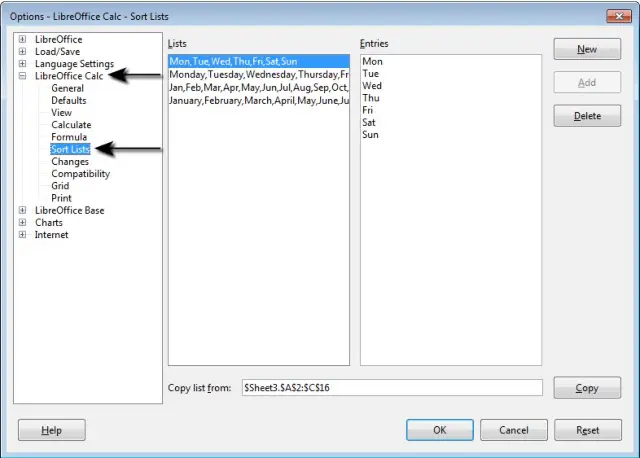 Click on 'New' button to create a new custom list and save this list by clicking on 'OK'. Once the custom list is created, it can be used to sort data using the 'Sort' dialog box.