Advanced Spreadsheets – Formatting Cells
Apply an auto-format/table style to a cell range.
Auto formatting for a cell range formats that particular cell range as per the selected options automatically. This means that the complete selected cell range will get formatted in the selected manner without having to manually format each individual cell.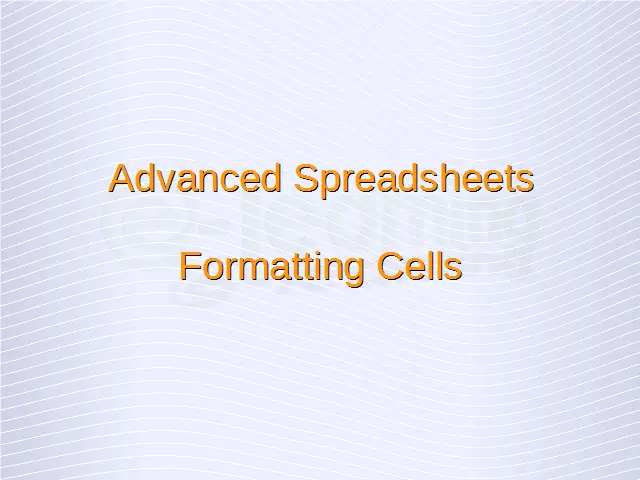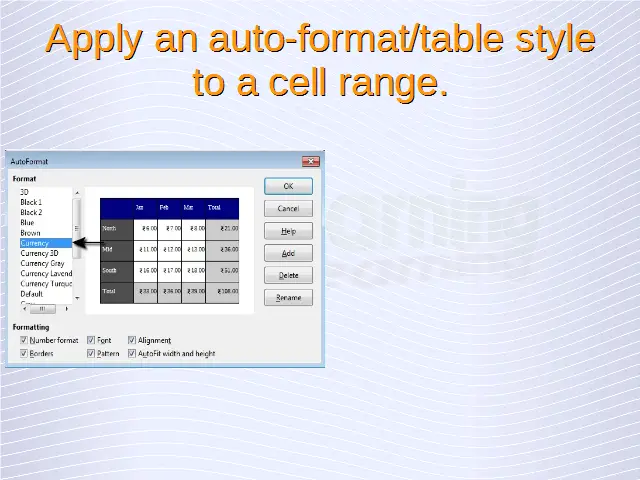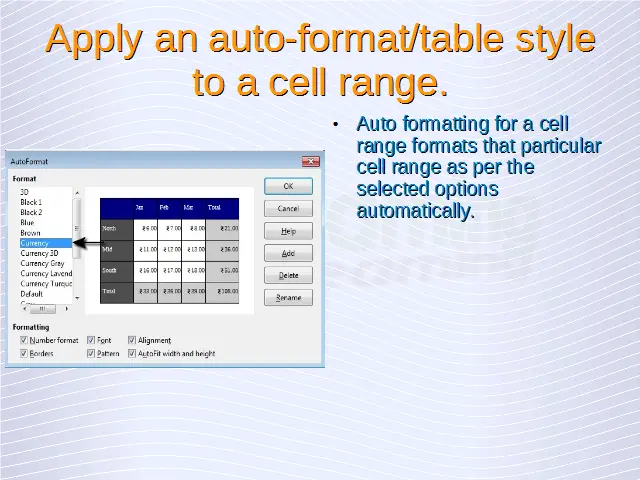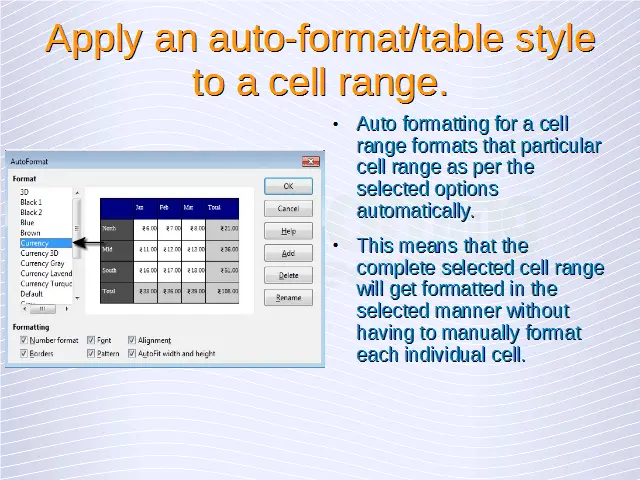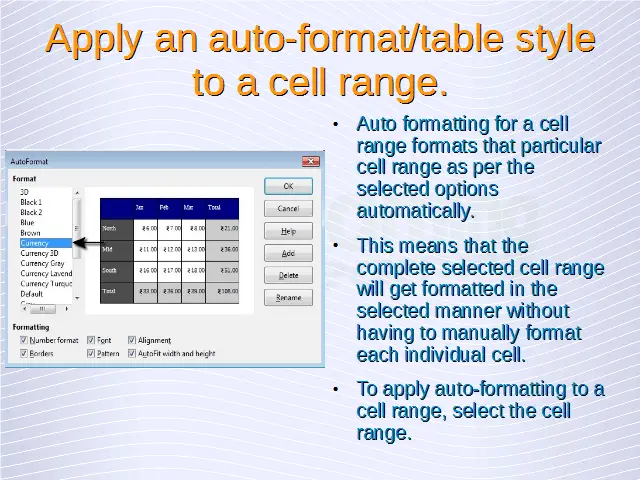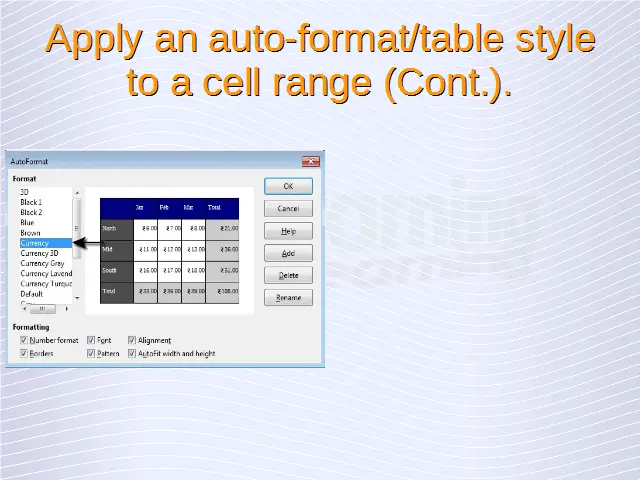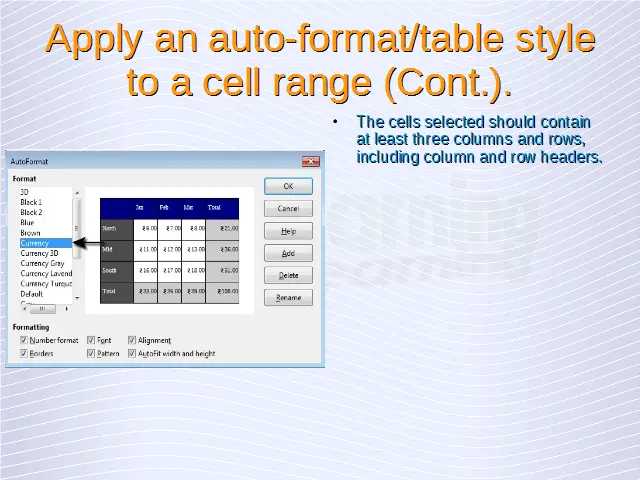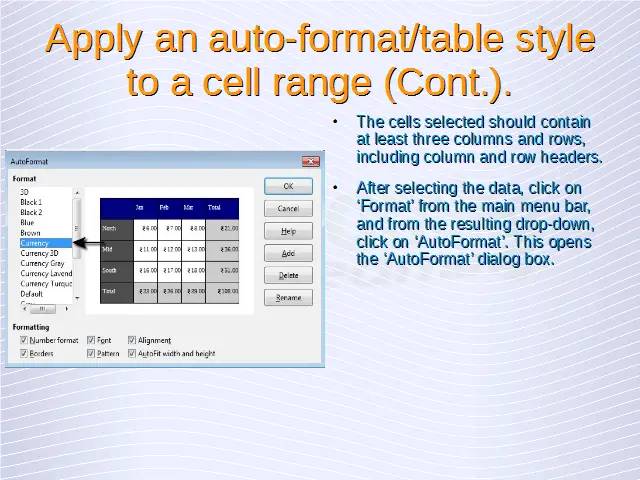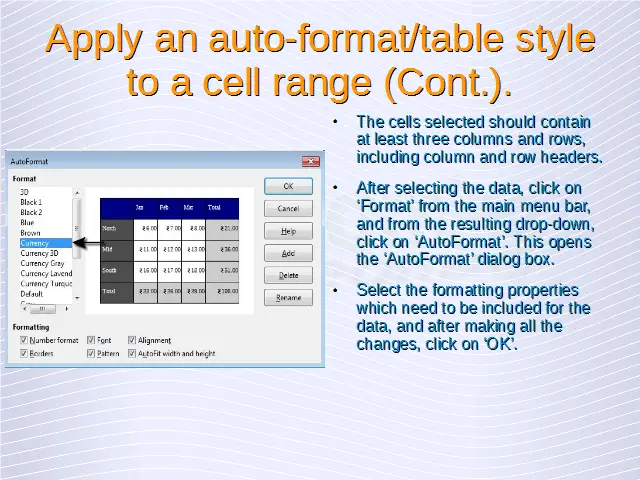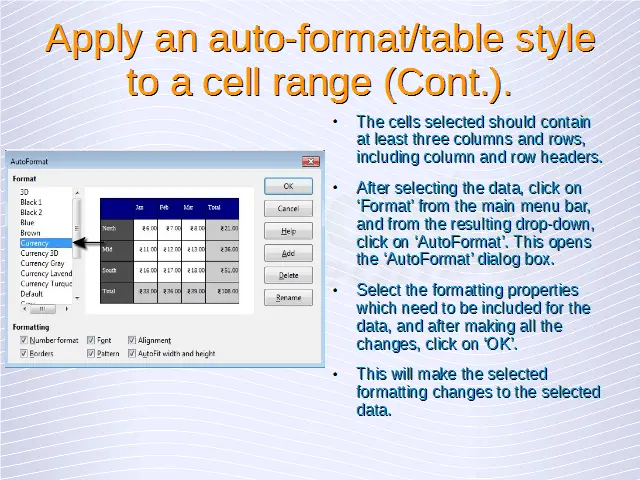 To apply auto-formatting to a cell range, select the cell range containing the cells on which the formatting needs to be applied. The cells selected should contain at least three columns and rows, including column and row headers.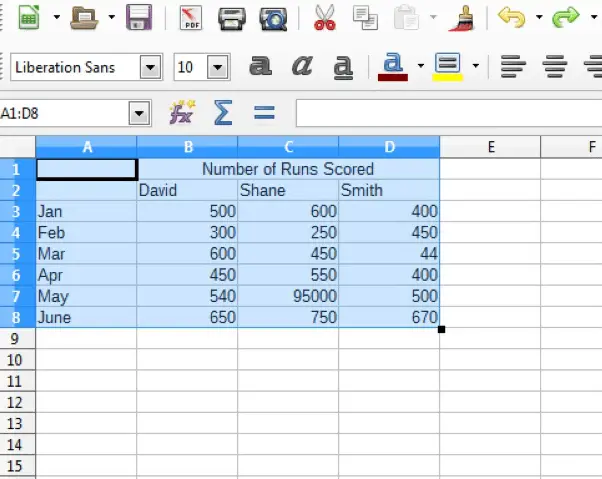 After selecting the data, click on 'Format' from the main menu bar, and from the resulting drop-down click on 'AutoFormat'. This opens the 'AutoFormat' dialog box.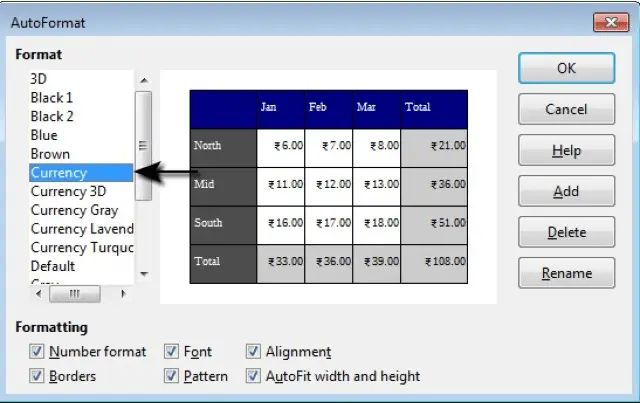 Select the formatting properties which need to be included for the data, and after making all the changes, click on 'OK'. This will make the selected formatting changes to the selected data.