Advanced Spreadsheets – Filter
Apply advanced filter options to a list.
Advanced filter options help in filtering the data more precisely than it is possible with the default methods available in Calc. To apply advanced filter options to a list, select the list which needs to be filtered. After selecting the list, click on 'Data' from the main menu bar and from the resulting drop-down click on 'Filter'. From the sub-menu which is generated, click on 'Advanced Filter'. This will open the 'Advanced Filter' dialog box.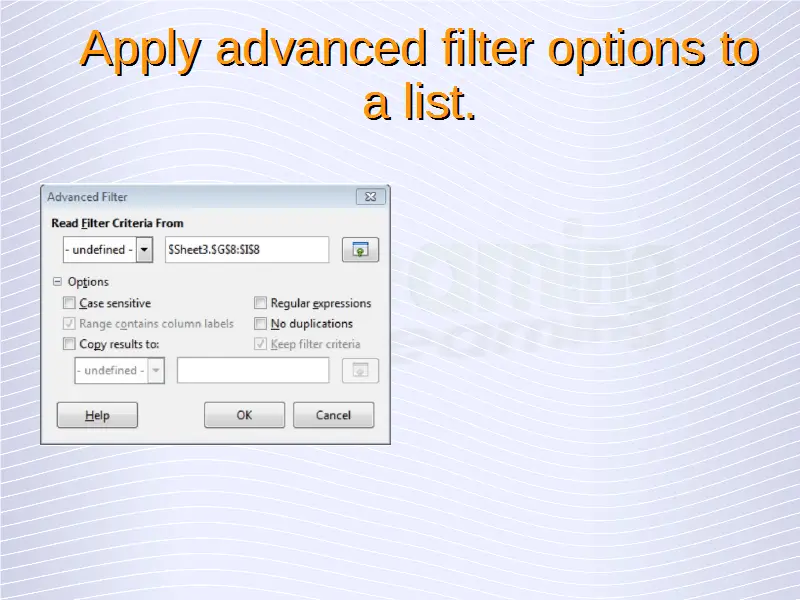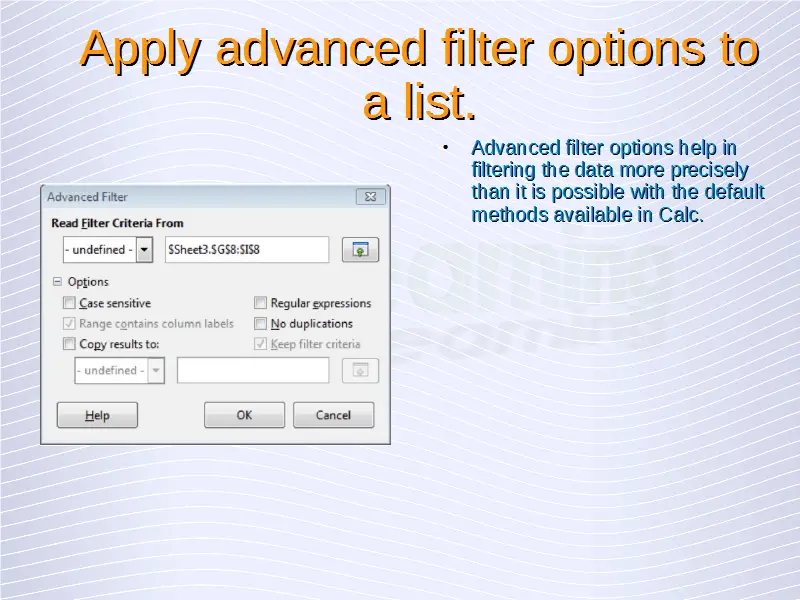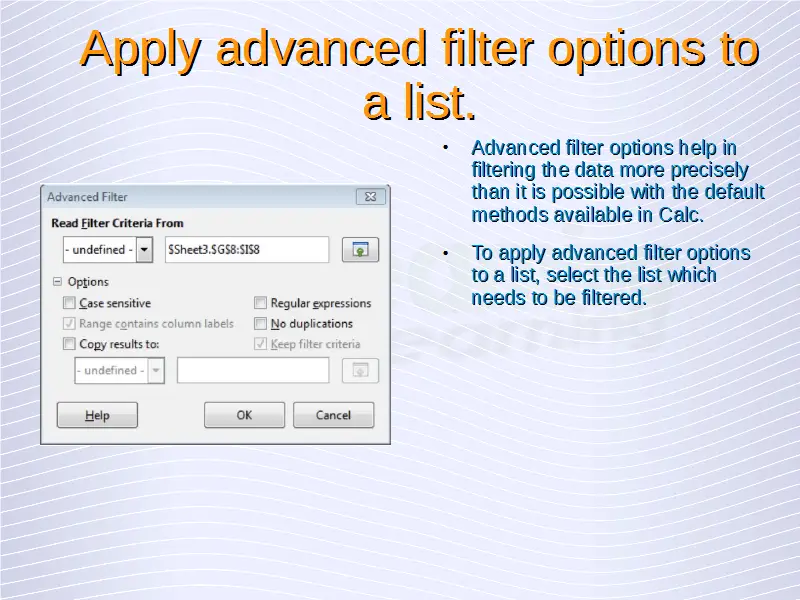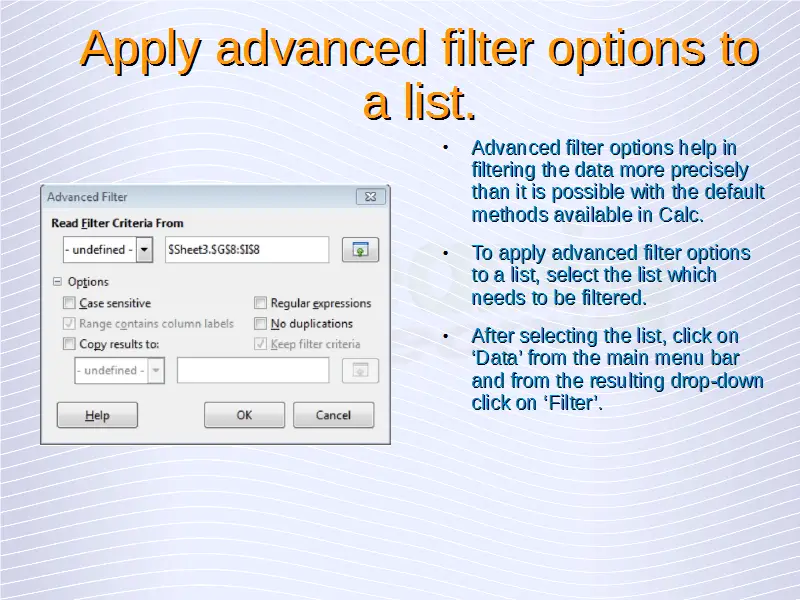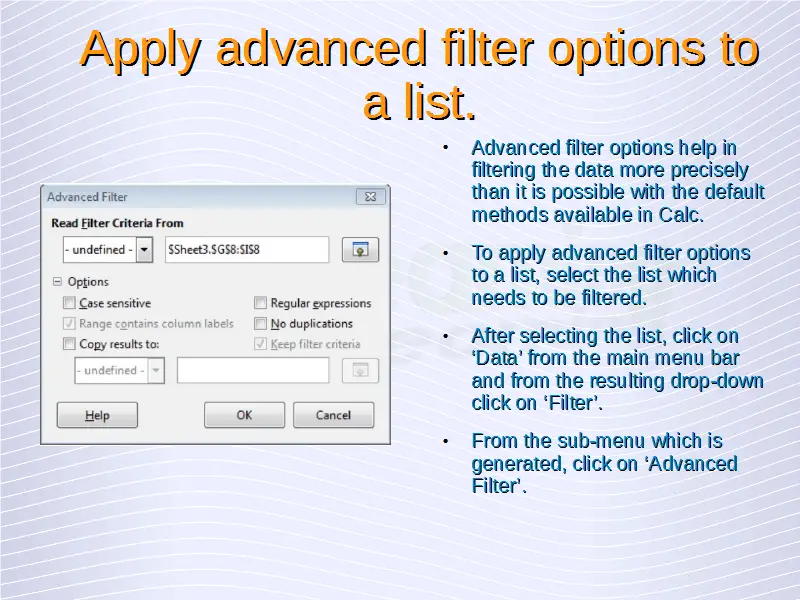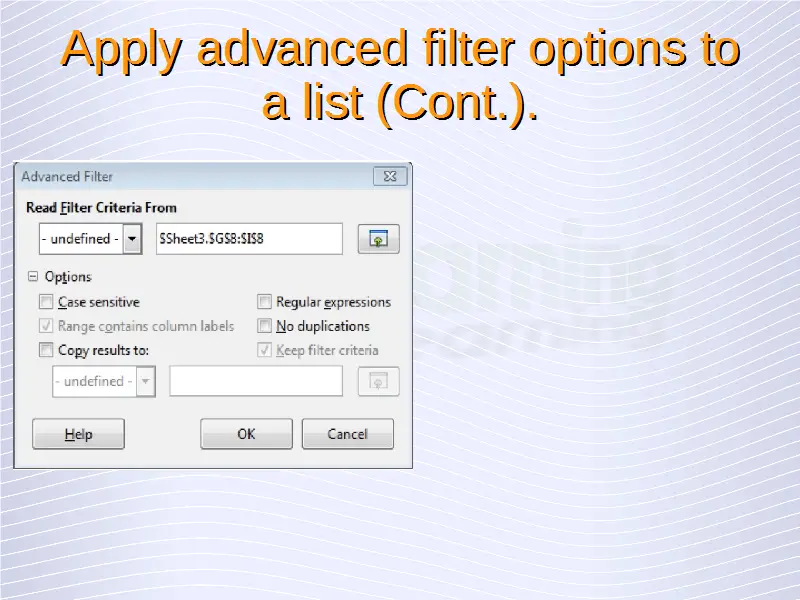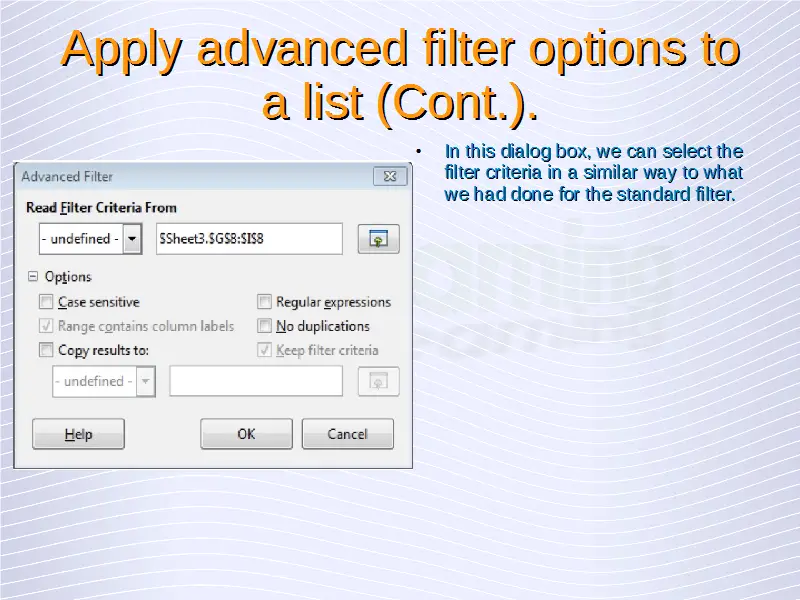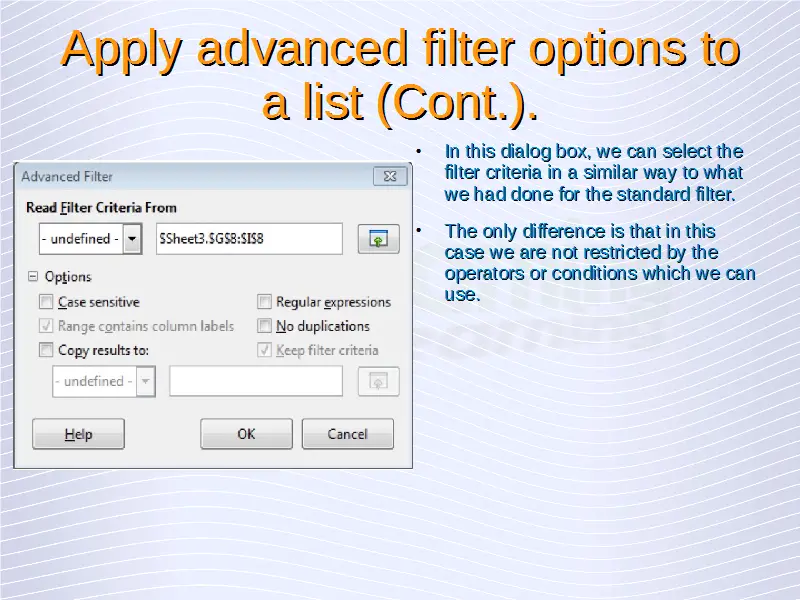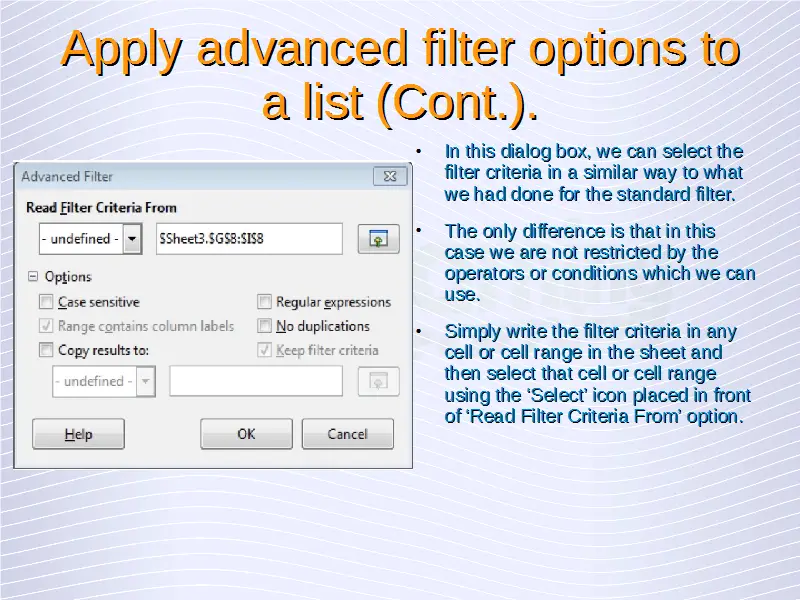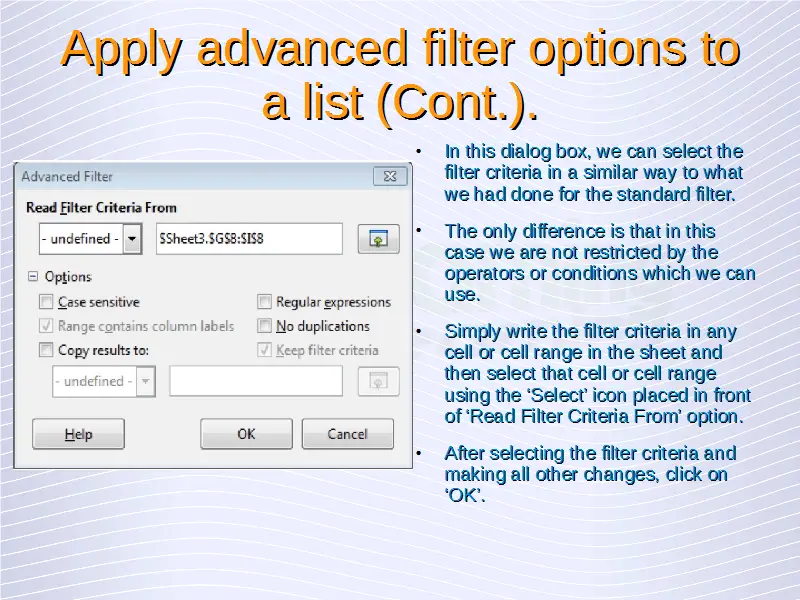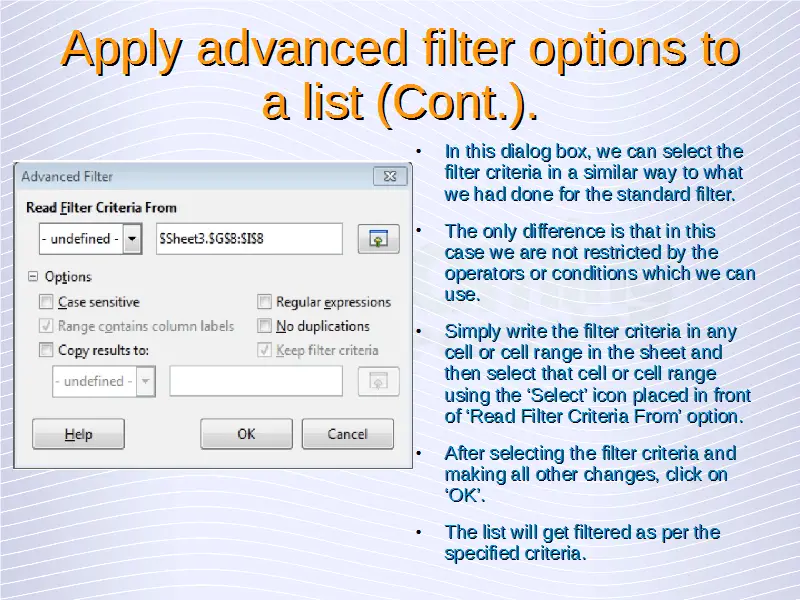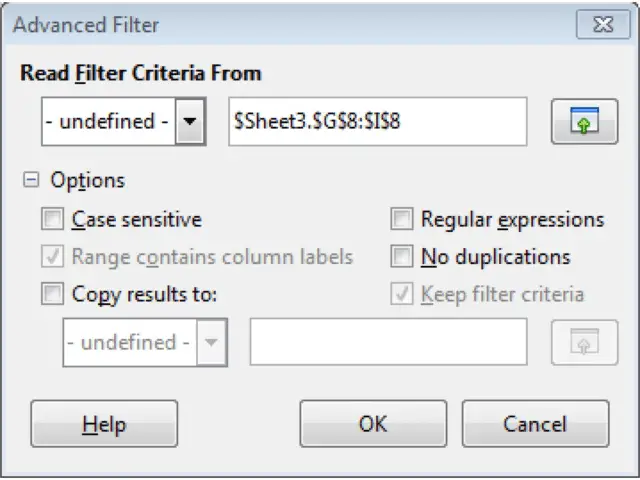 In this dialog box, we can select the filter criteria in a similar way to what we had done for the standard filter. The only difference is that in this case we are not restricted by the operators or conditions which we can use. Simply write the filter criteria in any cell or cell range in the sheet and then select that cell or cell range using the 'Select' icon placed in front of 'Read Filter Criteria From' option.
After selecting the filter criteria and making all other changes, click on 'OK'. The list will get filtered as per the specified criteria.