Advanced Spreadsheets – Filter and Sort Data
Filter, sort data in a pivot table/data pilot.
Filtering data means applying some conditions to the data so that only those data fields get displayed which satisfy these conditions. To filter data in a pivot table, simply right-click anywhere on the table and from the resulting menu, click on 'Filter'. This will open the 'Filter' dialog box.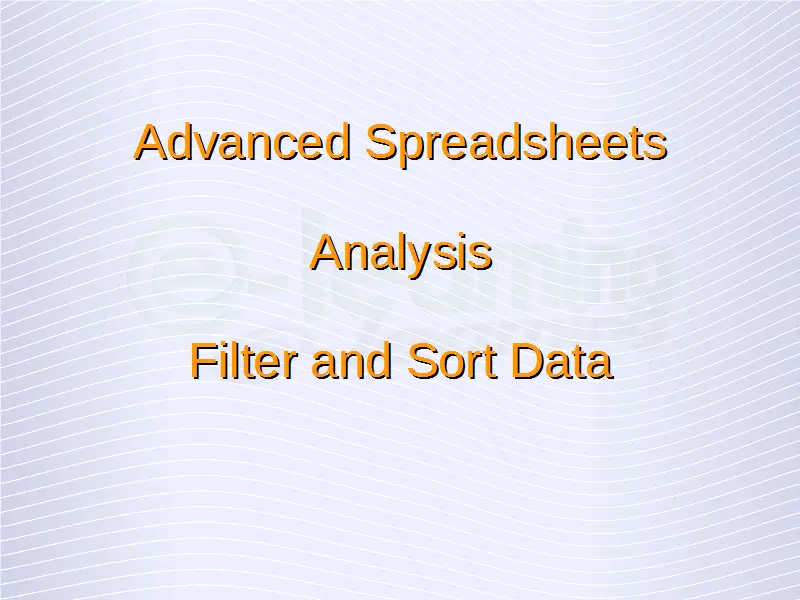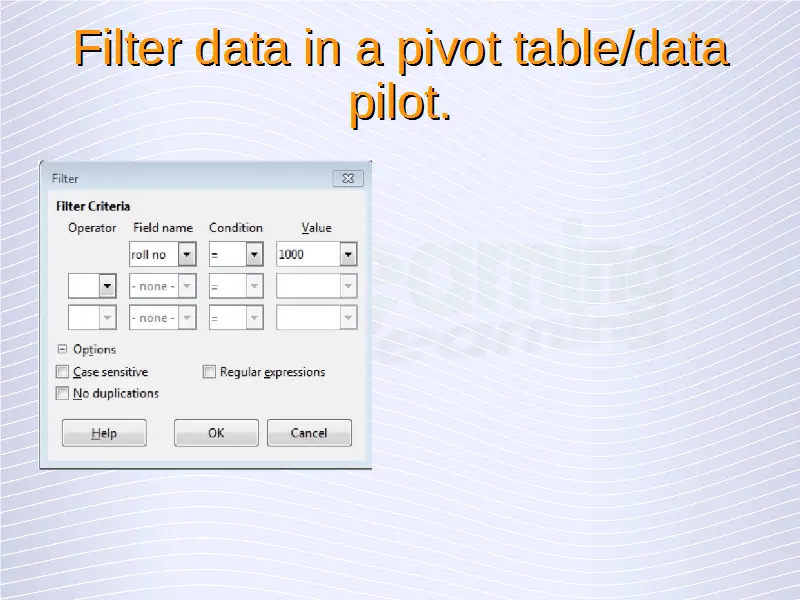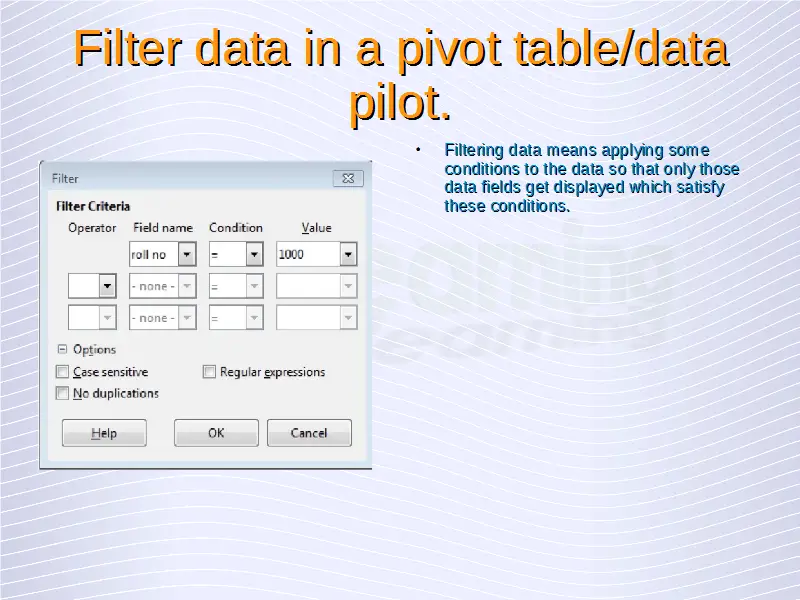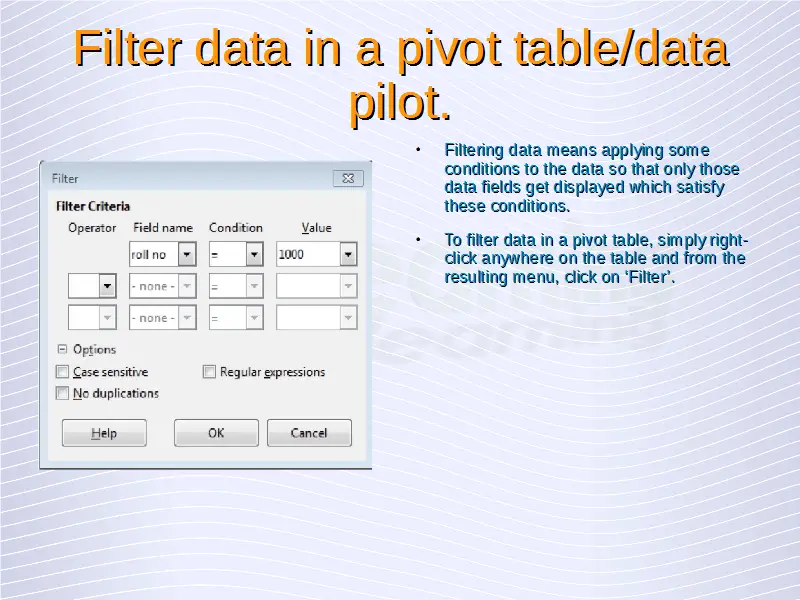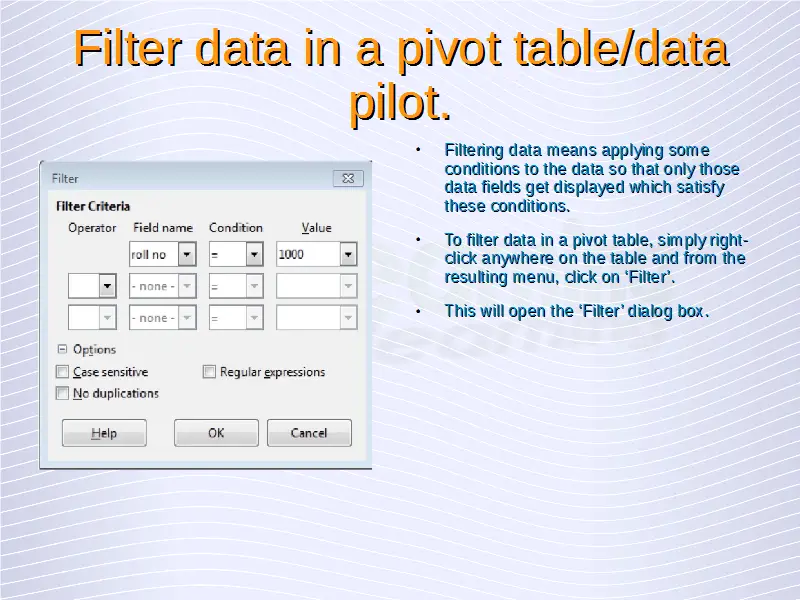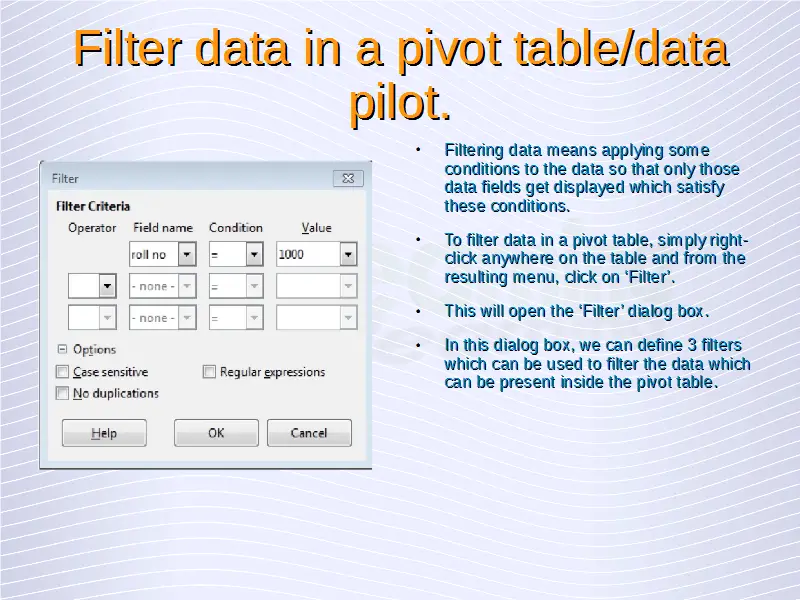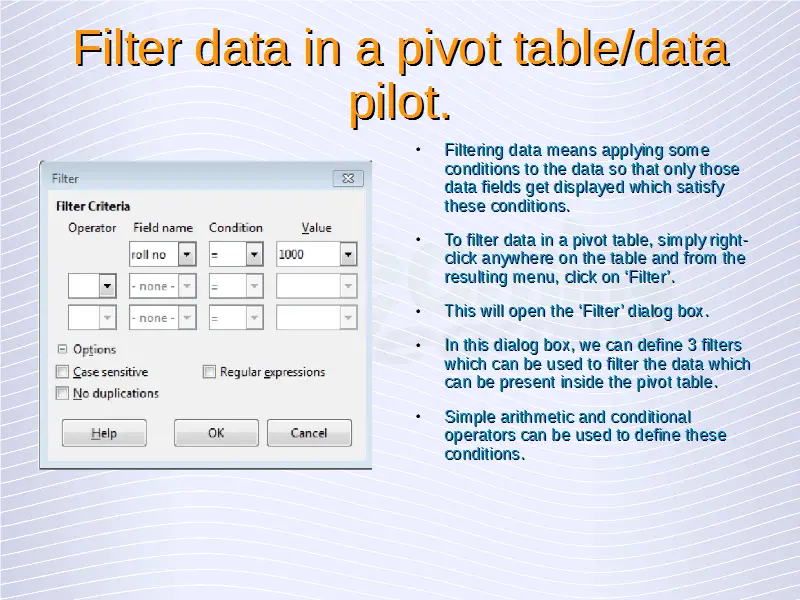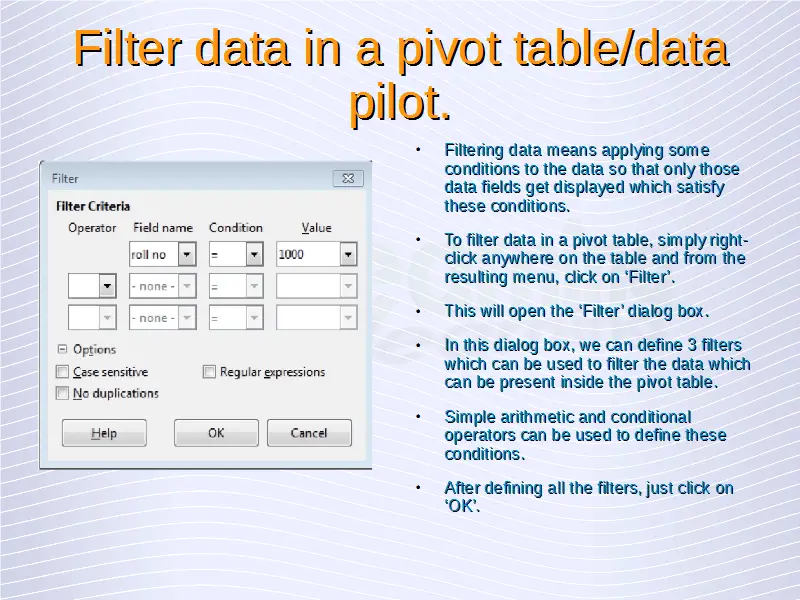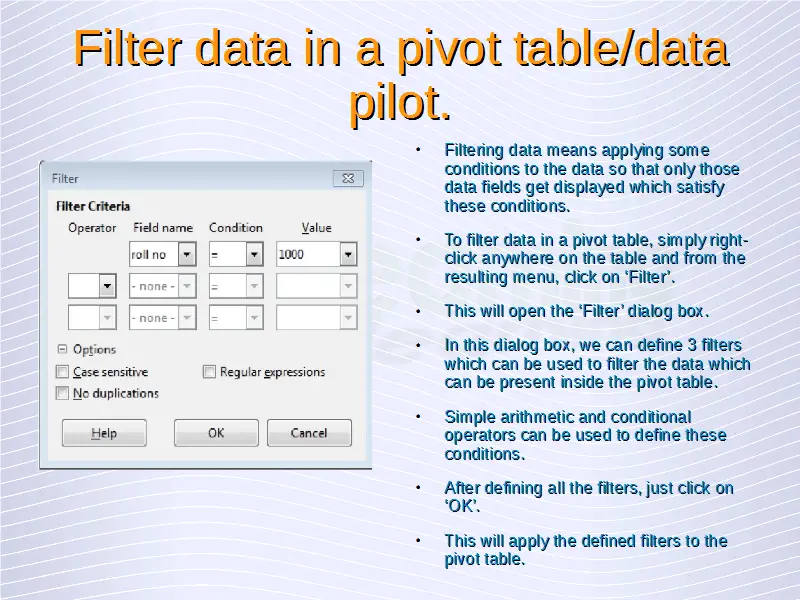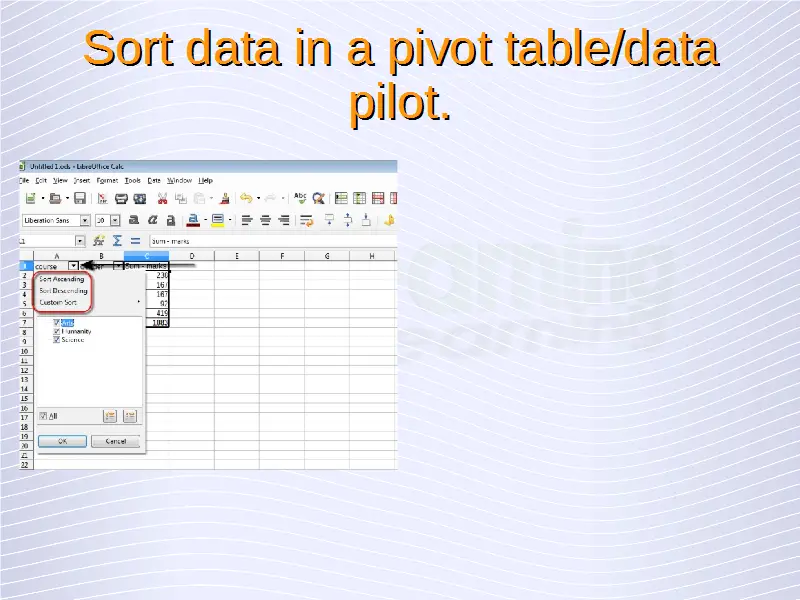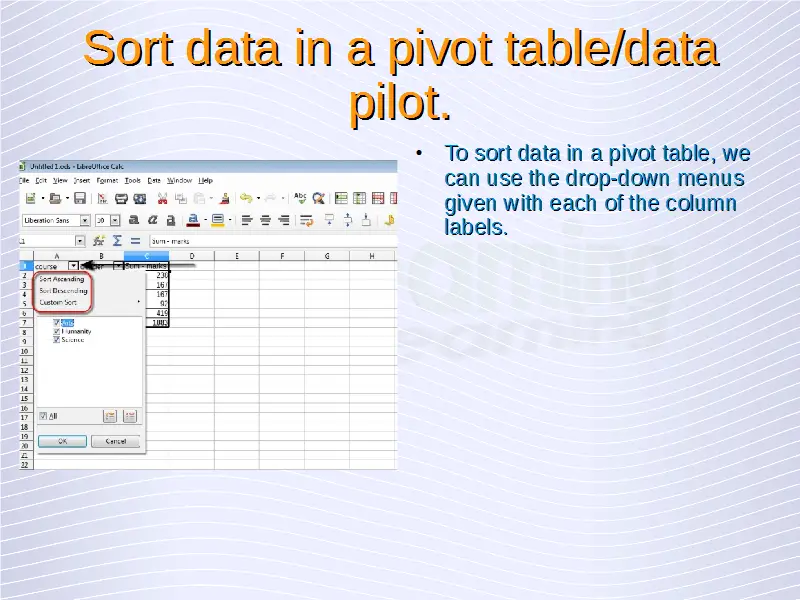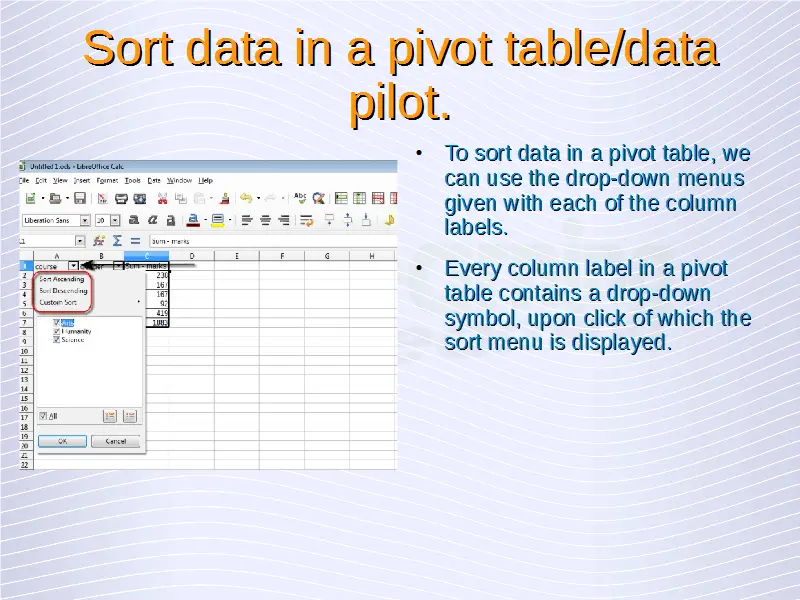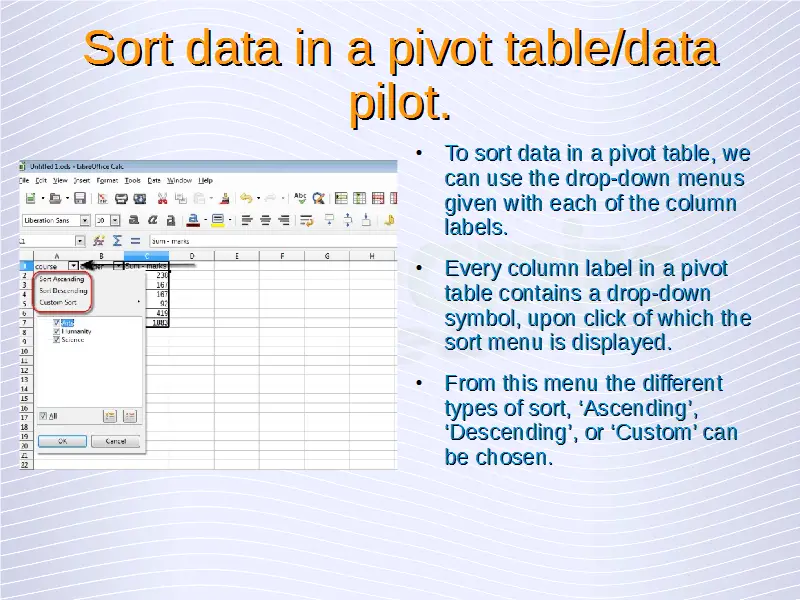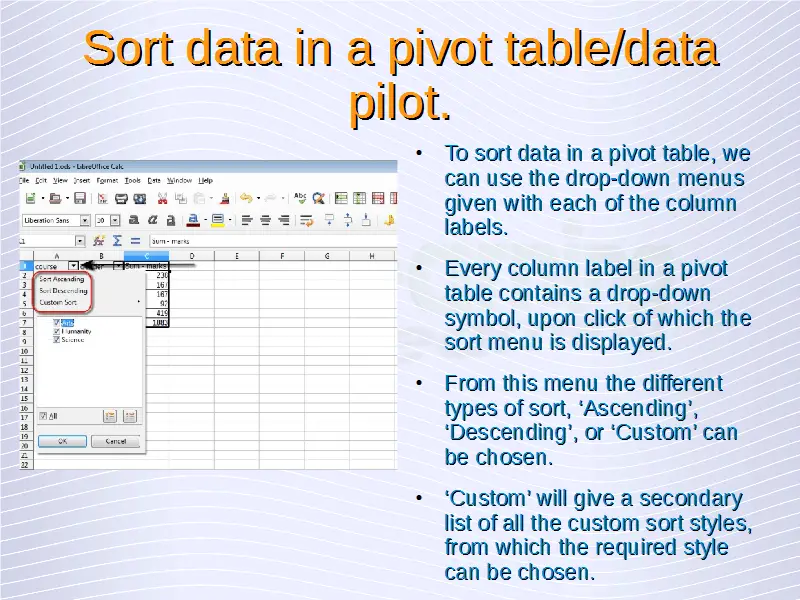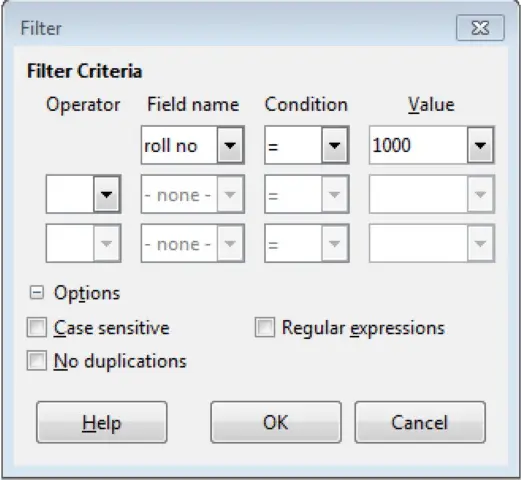 In this dialog box, we can define 3 filters which can be used to filter the data which can be present inside the pivot table. Simple arithmetic and conditional operators can be used to define these conditions. After defining all the filters, just click on 'OK'. This will apply the defined filters to the pivot table.
To sort data in a pivot table, we can use the drop-down menus given with each of the column labels.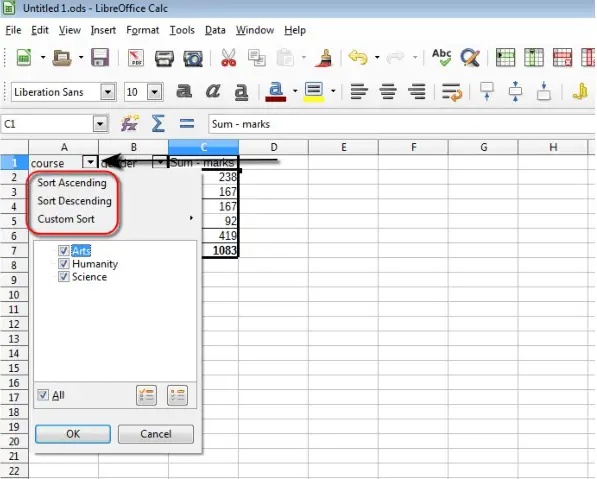 Every column label in a pivot table contains a drop-down symbol, upon click of which the sort menu is displayed. From this menu the different types of sort, 'Ascending', 'Descending', or 'Custom' can be chosen. 'Custom' will give a secondary list of all the custom sort styles, from which the required style can be chosen.