Advanced Spreadsheets – Collaborative Editing
Tracking and Reviewing
Turn on, off track changes. Track changes in a worksheet using a specified display view.
Whenever we make changes to any document and send that document to someone else, then it might be possible that some of those changes might not be required by the other person. In such a case, it would be very helpful if we could highlight the changes which we make and the other person could choose among these changes for the ones he wants to come and the ones he does not want.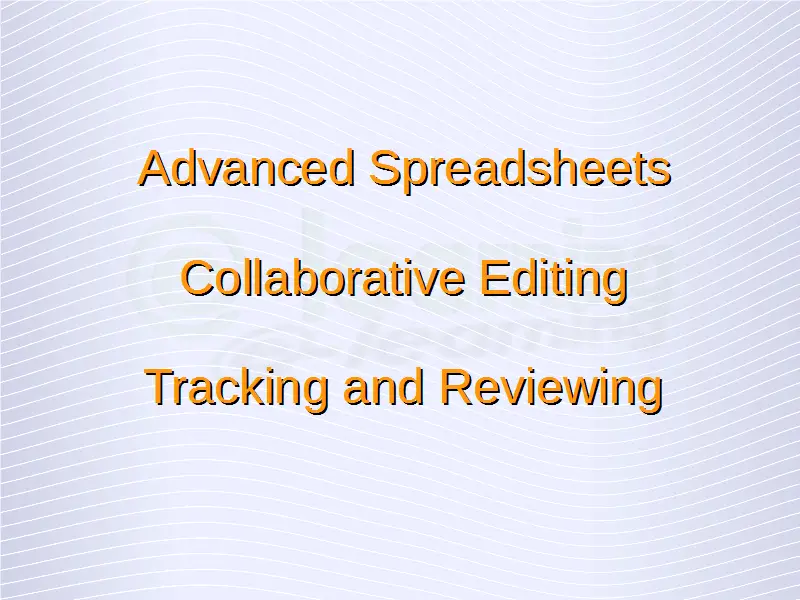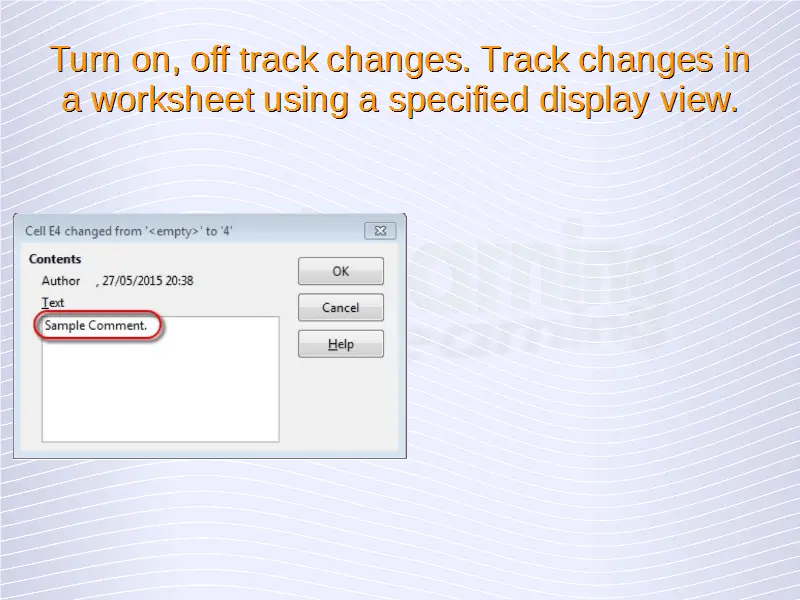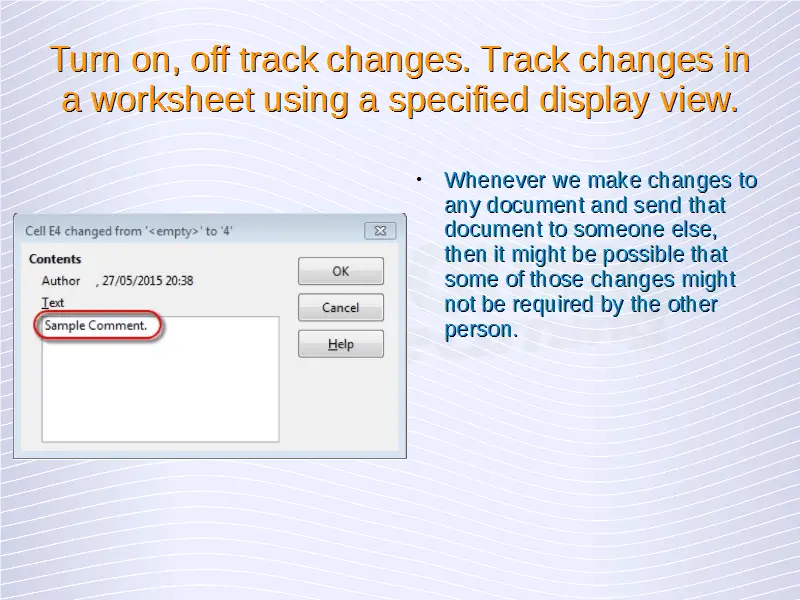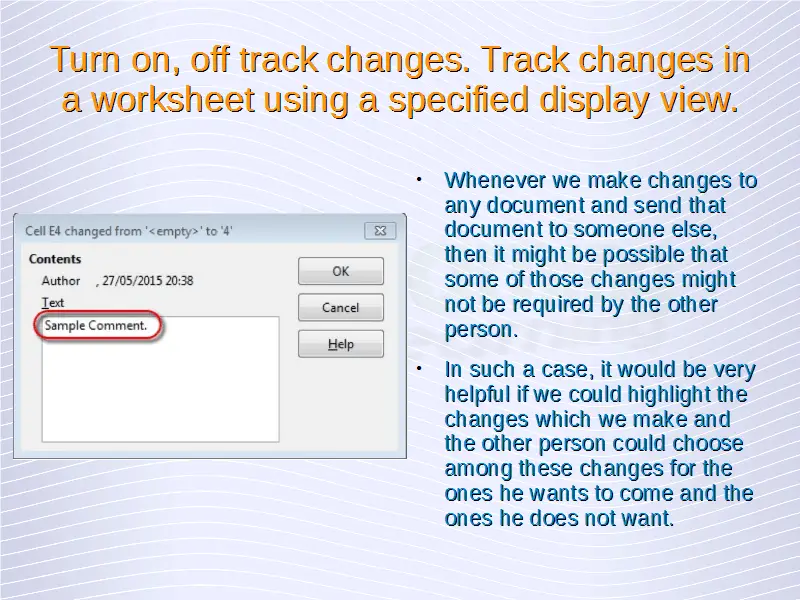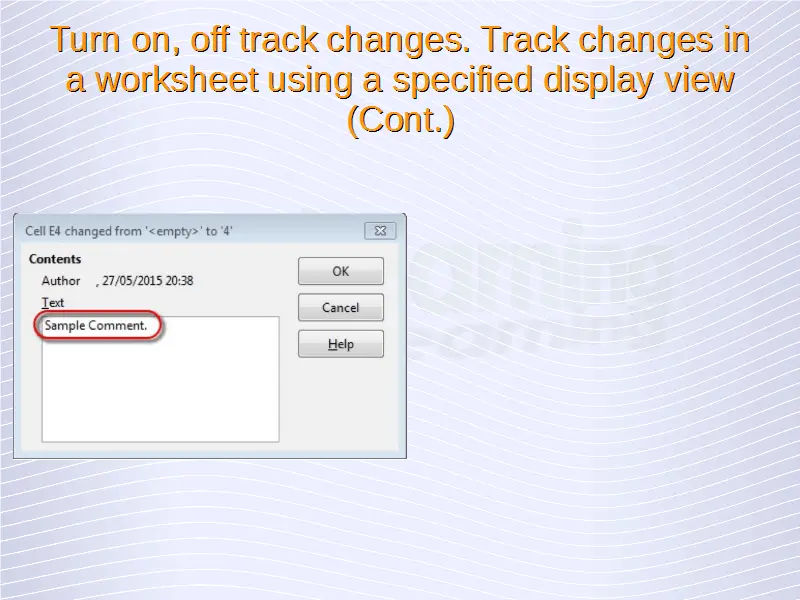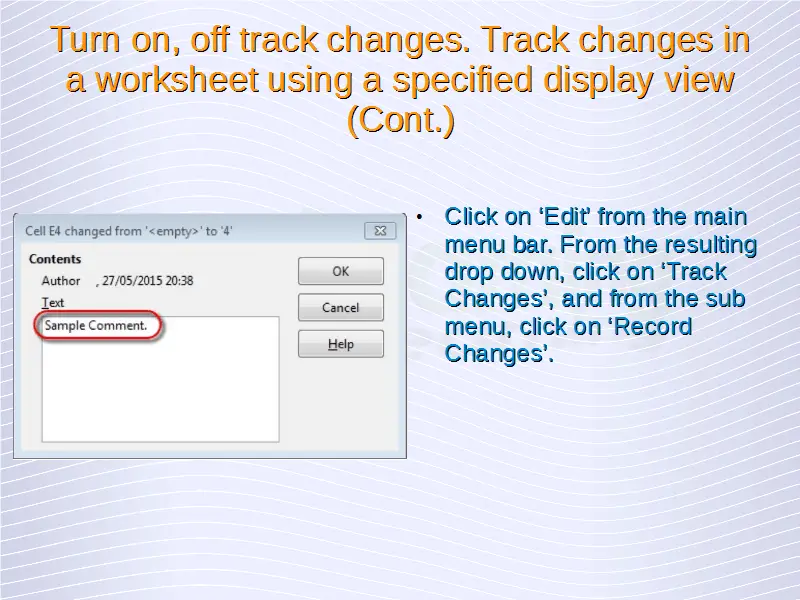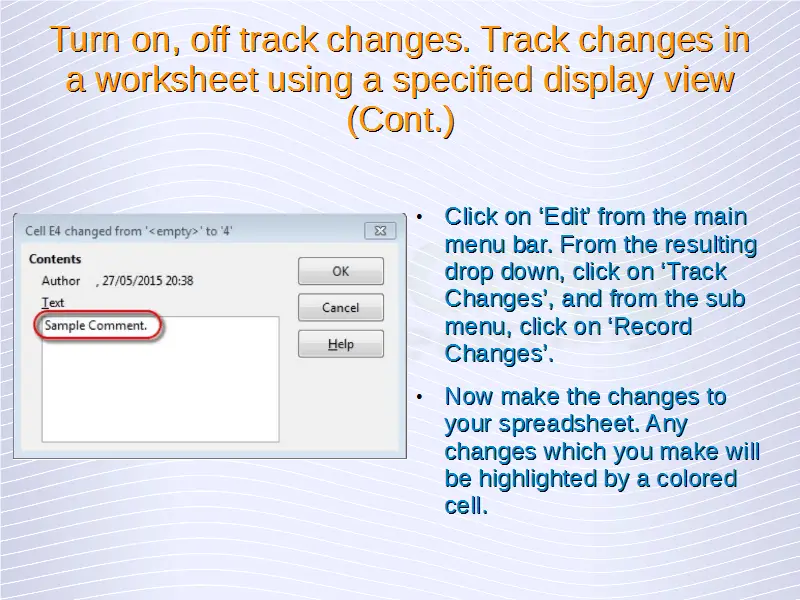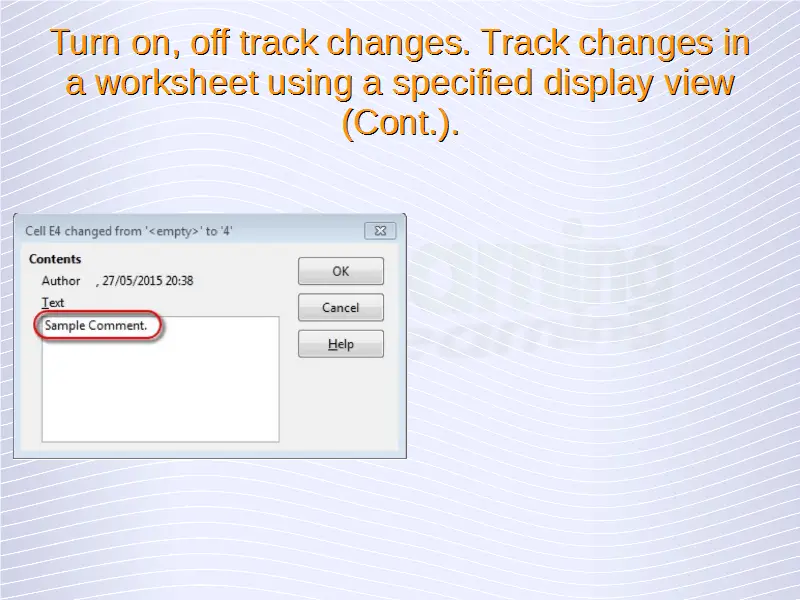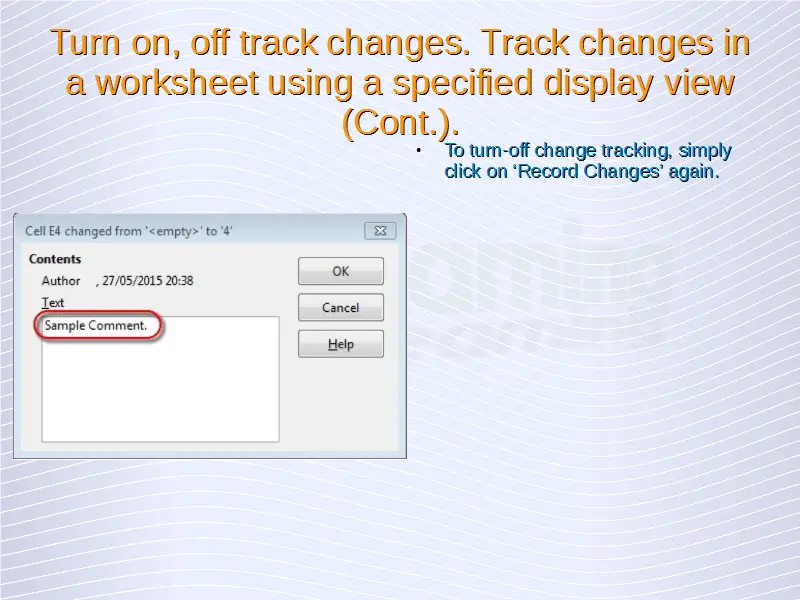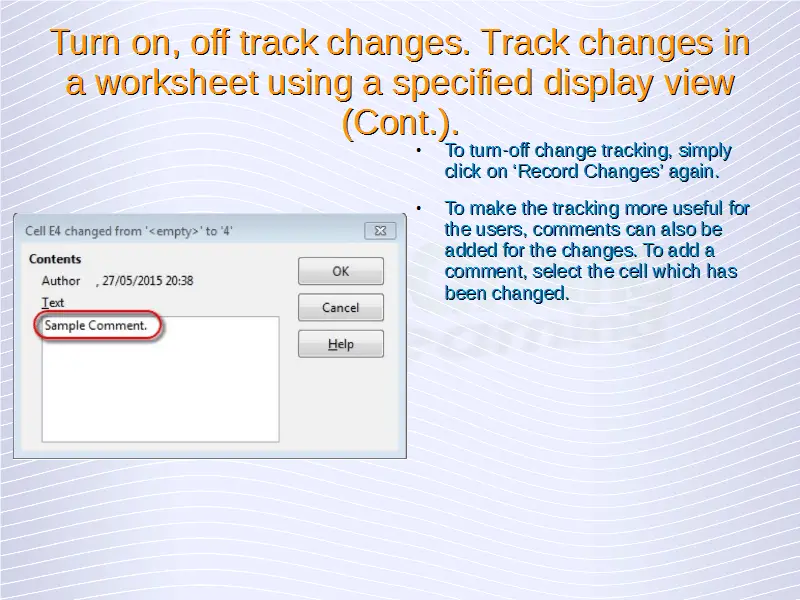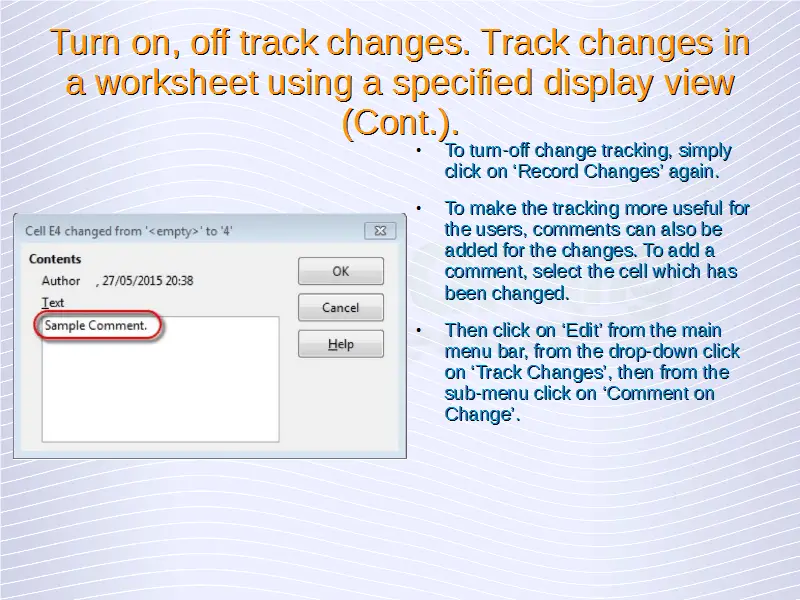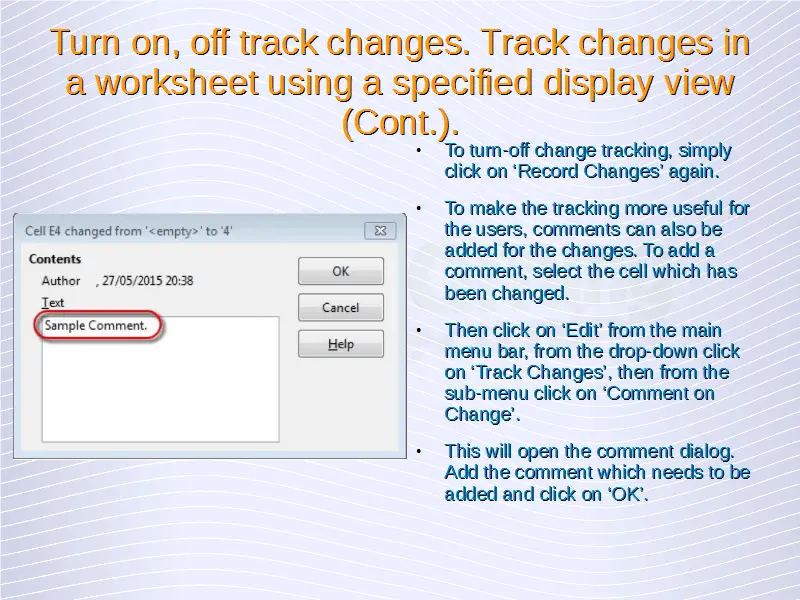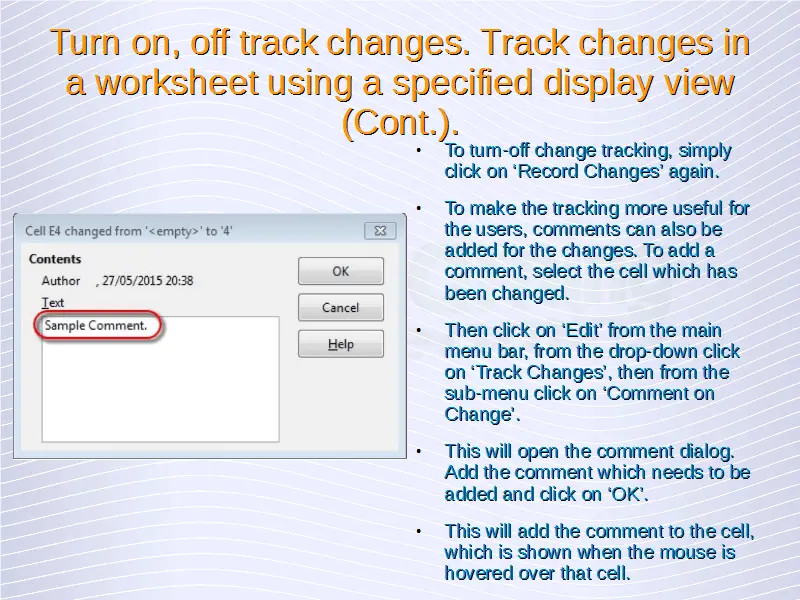 Calc offers this functionality. Simply open the spreadsheet to which you want to make the changes.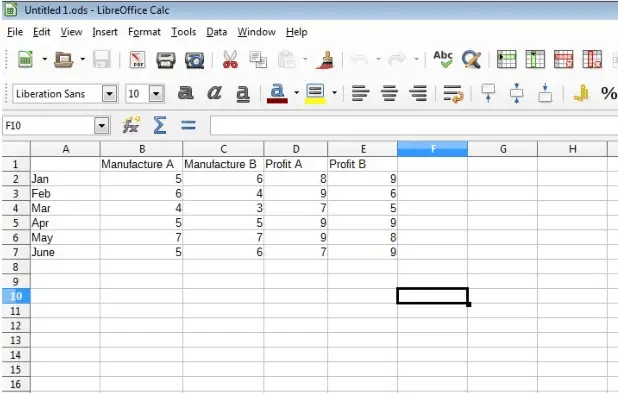 Now click on 'Edit' from the main menu bar. From the resulting drop down, click on 'Track Changes', and from the sub menu, click on 'Record Changes'. Now make the changes to your spreadsheet. Any changes which you make will be highlighted by a colored cell.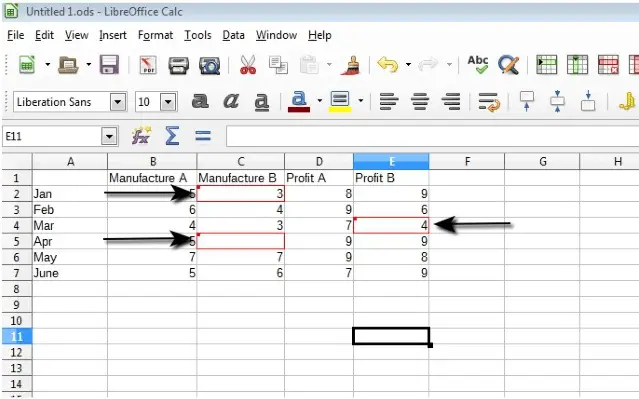 To turn-off change tracking, simply click on 'Record Changes' again.
This way we can track all the changes which are done to a spreadsheet. To make the tracking more useful for the users, comments can also be added for the changes. To add a comment, select the cell which has been changed. Then click on 'Edit' from the main menu bar, from the drop-down click on 'Track Changes', then from the sub-menu click on 'Comment on Change'. This will open the comment dialog. Add the comment which needs to be added and click on 'OK'.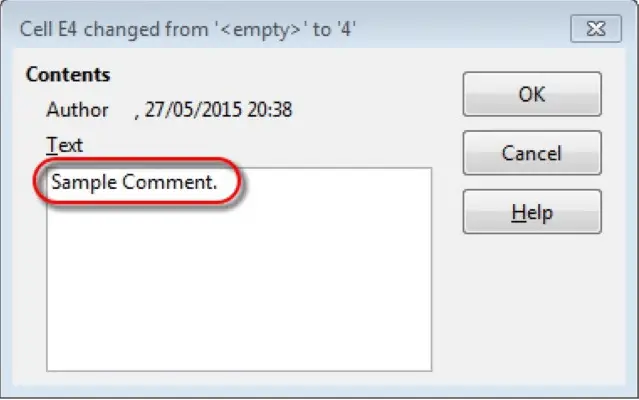 This will add the comment to the cell, which is shown when the mouse is hovered over that cell.