Advanced Spreadsheets – Add and delete a data series in a chart
In the same way as we can change the chart type for a chart, in case some new data field is added for a chart, we can simply update this in the already existing chart and we do not need to create another one from the beginning.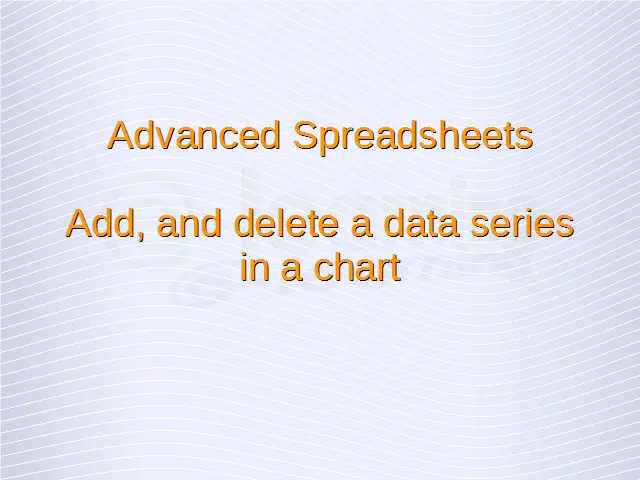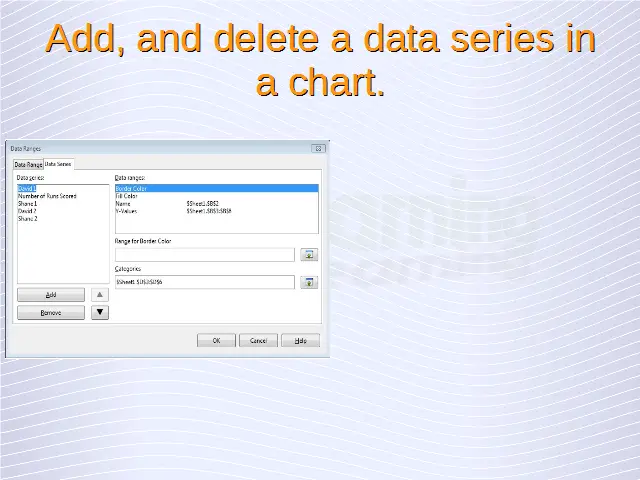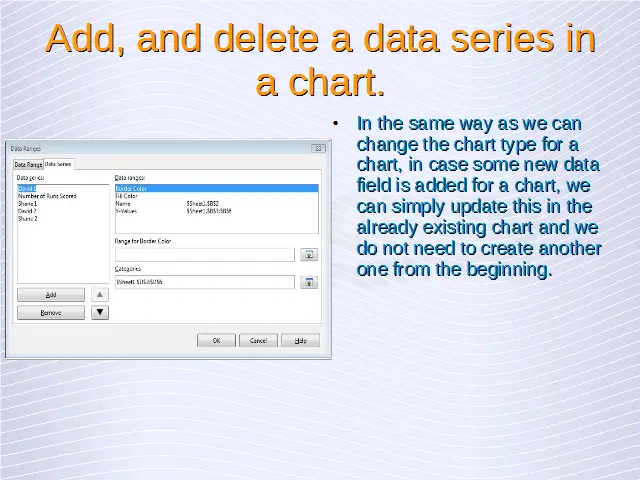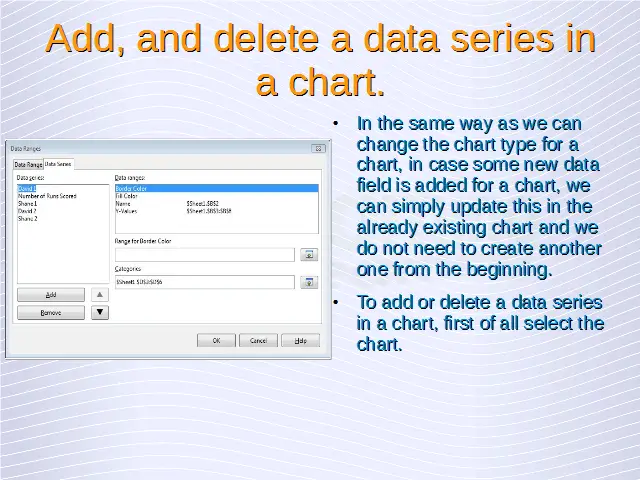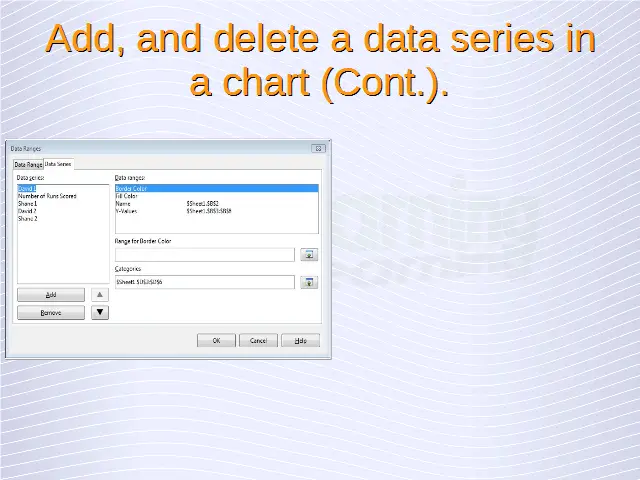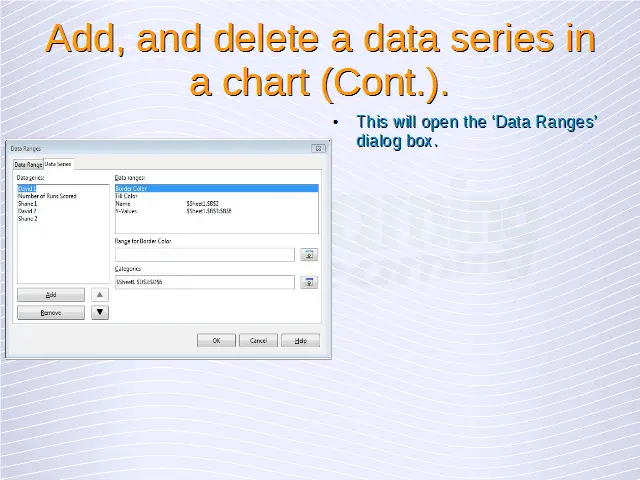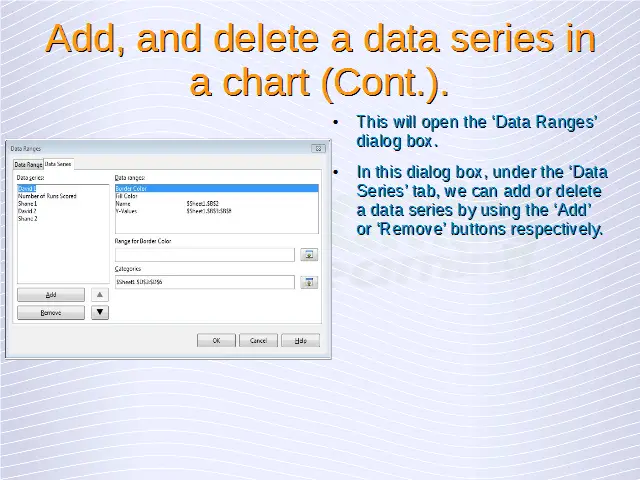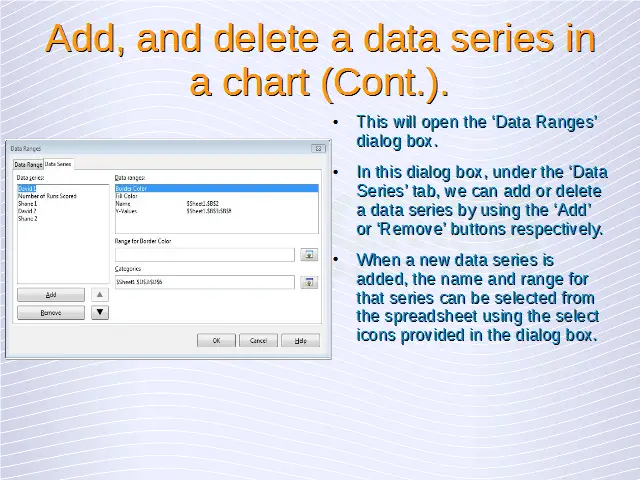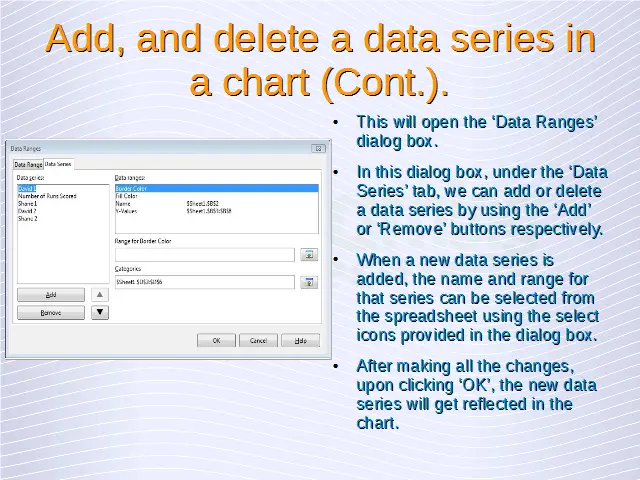 To add or delete a data series in a chart, first of all select the chart. After this, right-click anywhere on the chart area, and from the resulting menu click on 'Data Ranges'. This will open the 'Data Ranges' dialog box.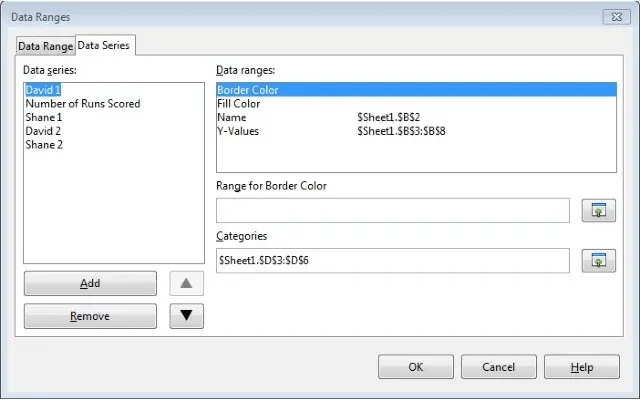 In this dialog box, under the 'Data Series' tab, we can add or delete a data series by using the 'Add' or 'Remove' buttons respectively. When a new data series is added, the name and range for that series can be selected from the spreadsheet using the select icons provided in the dialog box. After making all the changes, upon clicking 'OK', the new data series will get reflected in the chart.