Advanced Presentations – Exporting
Save a specified slide as a file format: gif, jpeg, bmp.
In Impress, it is possible to save an individual slide as a separate file. To save a particular impress slide as a specified file format, first of all open the slide which needs to be saved. After this, click on 'File' from the main menu bar, and from the resulting menu, click on 'Export'. This will open the 'Export' dialog box.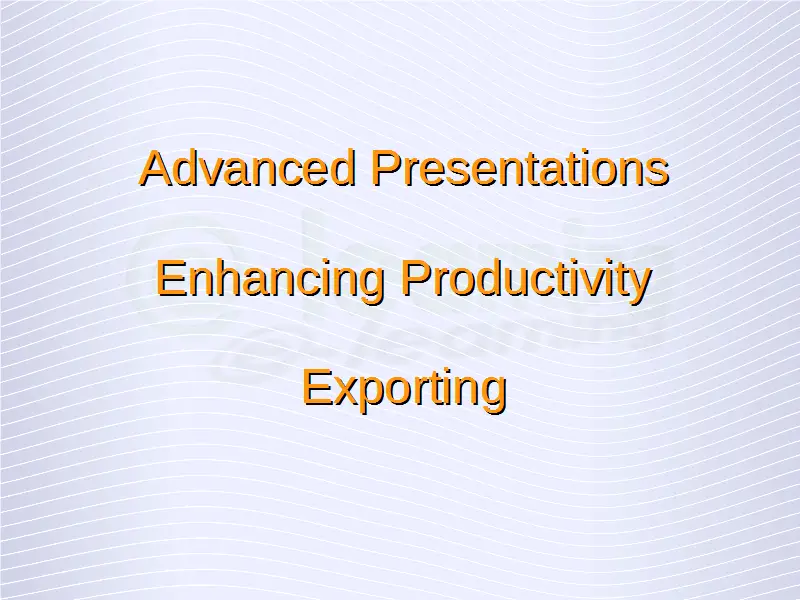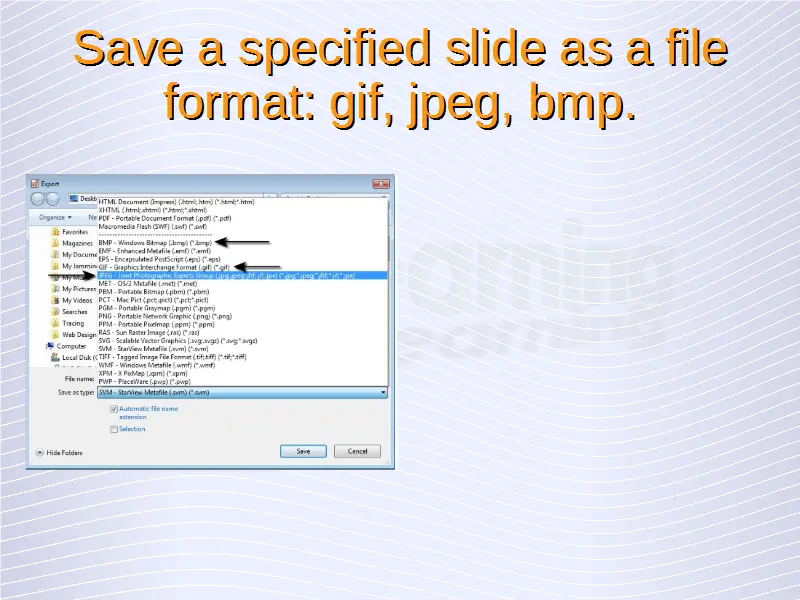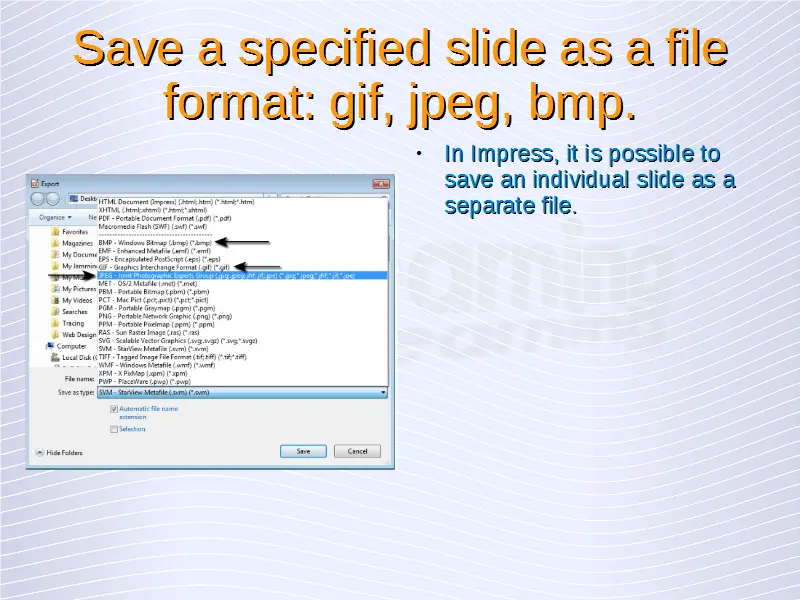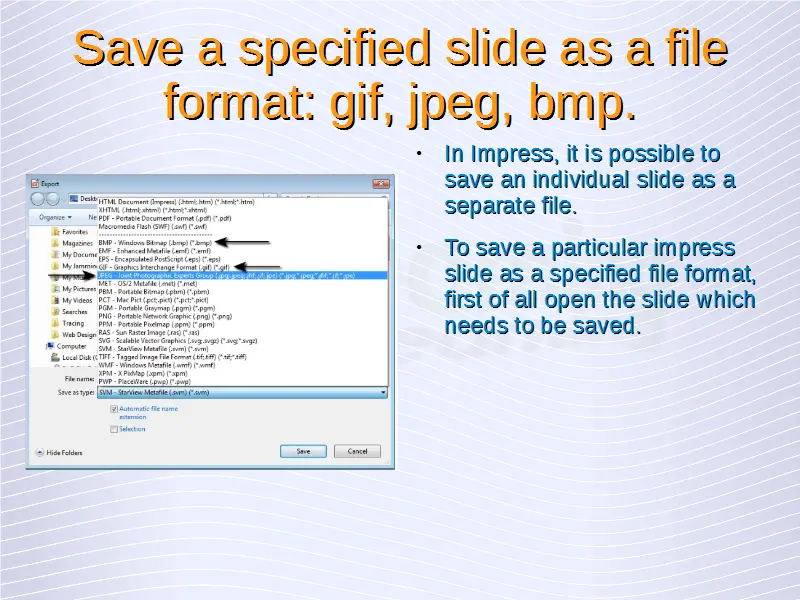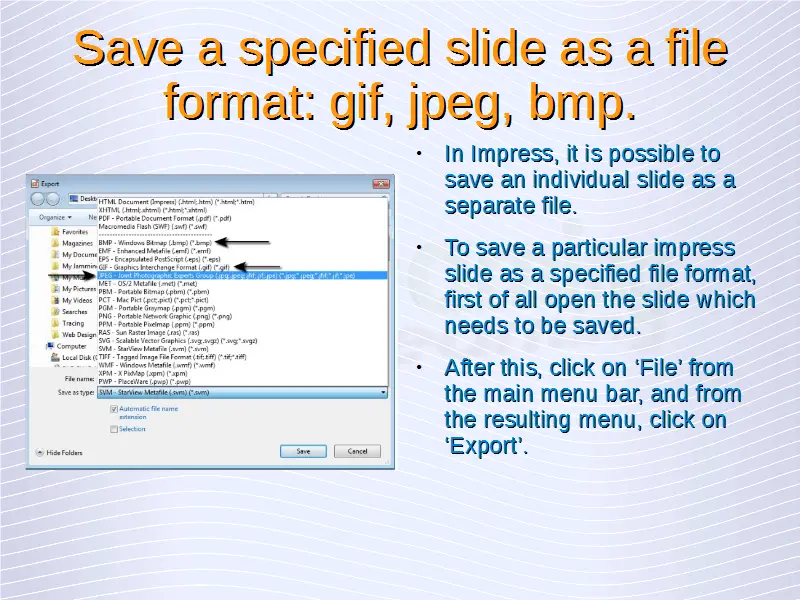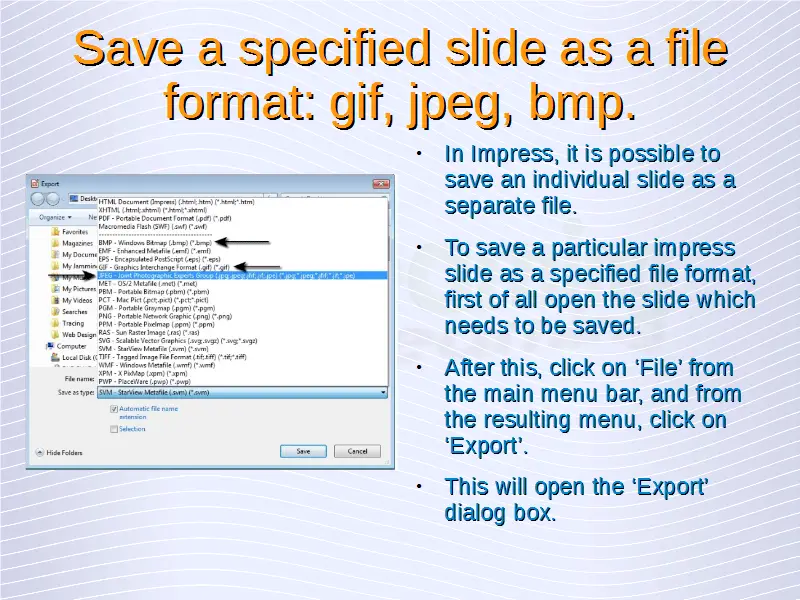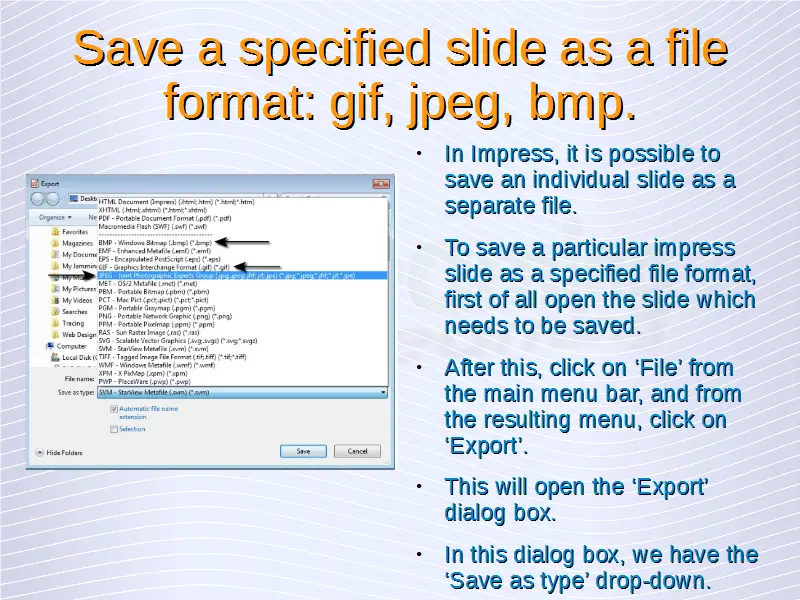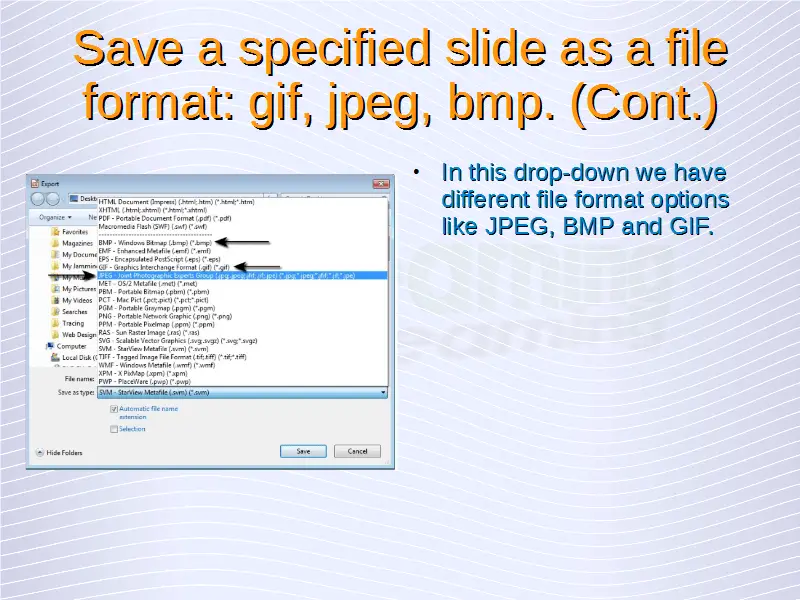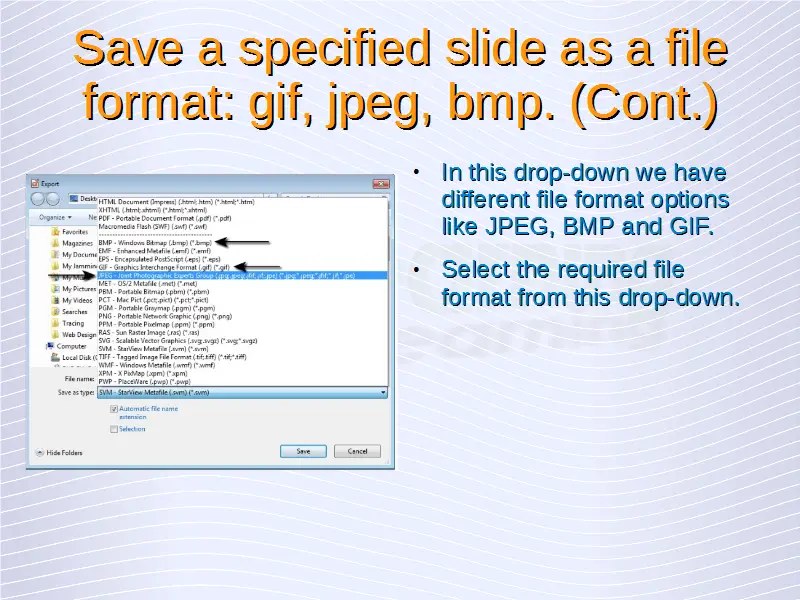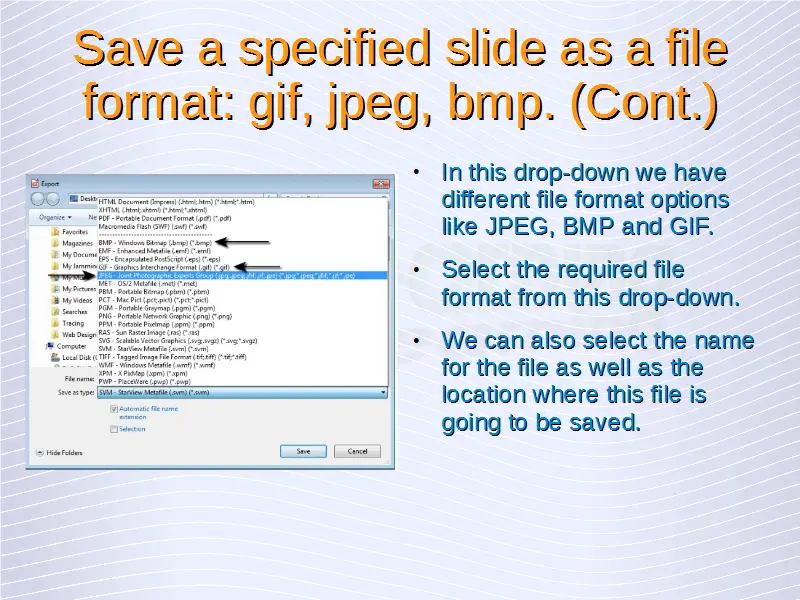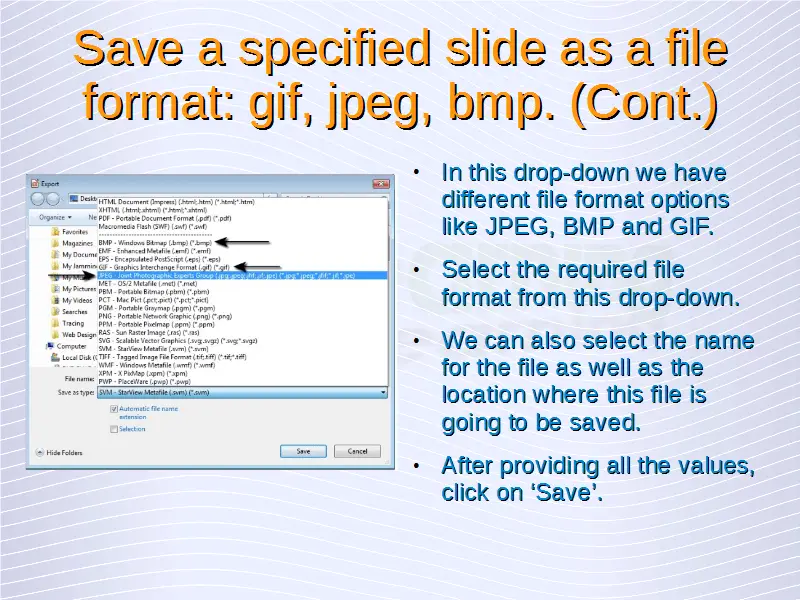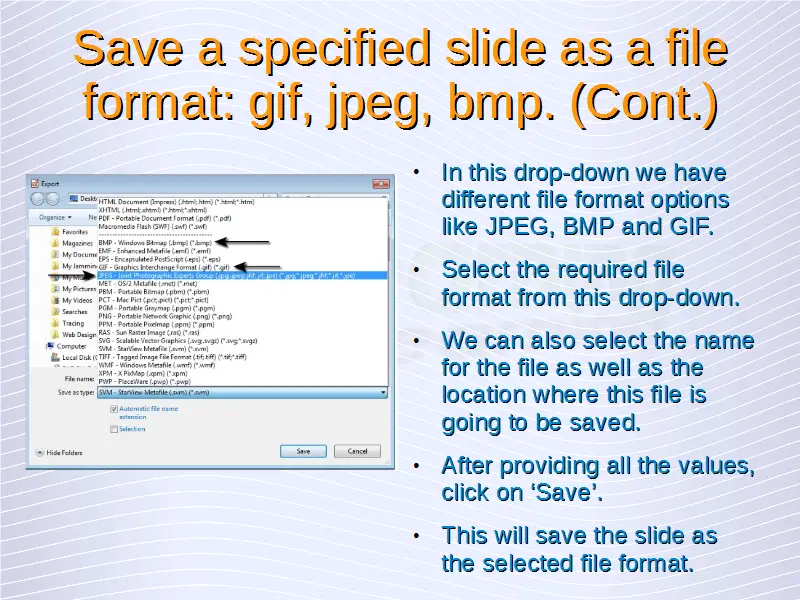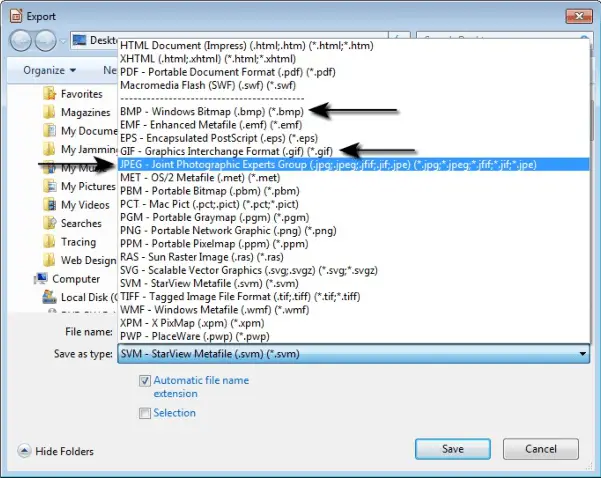 In this dialog box, we have the 'Save as type' drop-down. In this drop-down we have different file format options like JPEG, BMP and GIF. Select the required file format from this drop-down. We can also select the name for the file as well as the location where this file is going to be saved. After providing all the values, click on 'Save'. This will save the slide as the selected file format.