Advanced Spreadsheets – Filter a List
Automatically filter a list in place.
To automatically filter a list, select the complete list which needs to be filtered. After selecting the list, click on 'Data' from the main menu bar and from the resulting drop-down click on 'Filter'. From the sub-menu which is generated, click on 'AutoFilter'.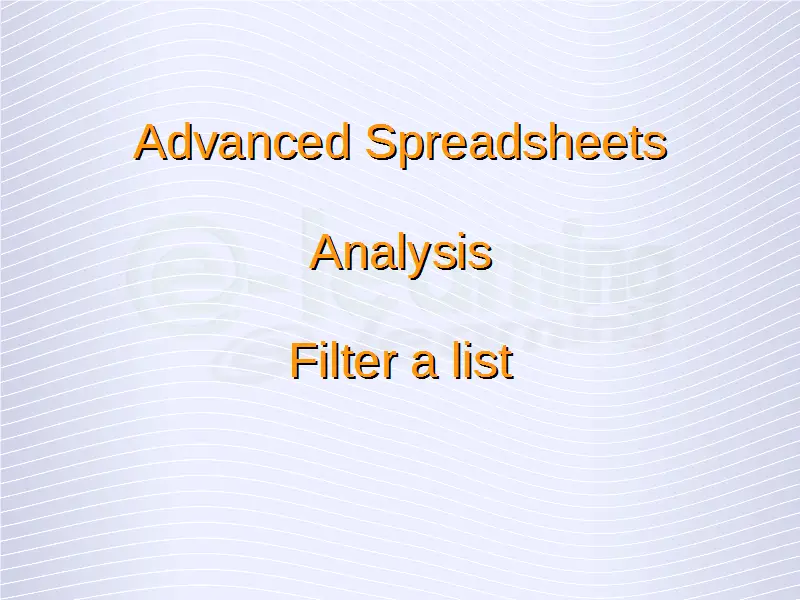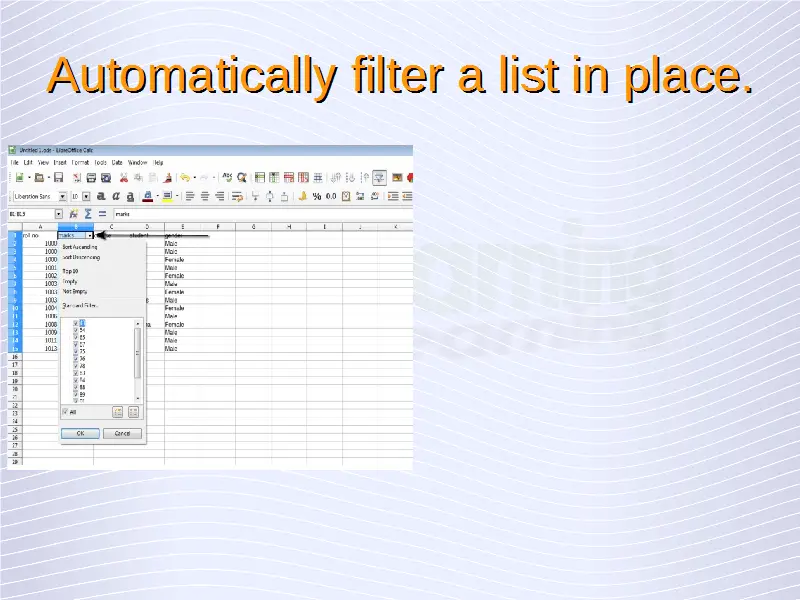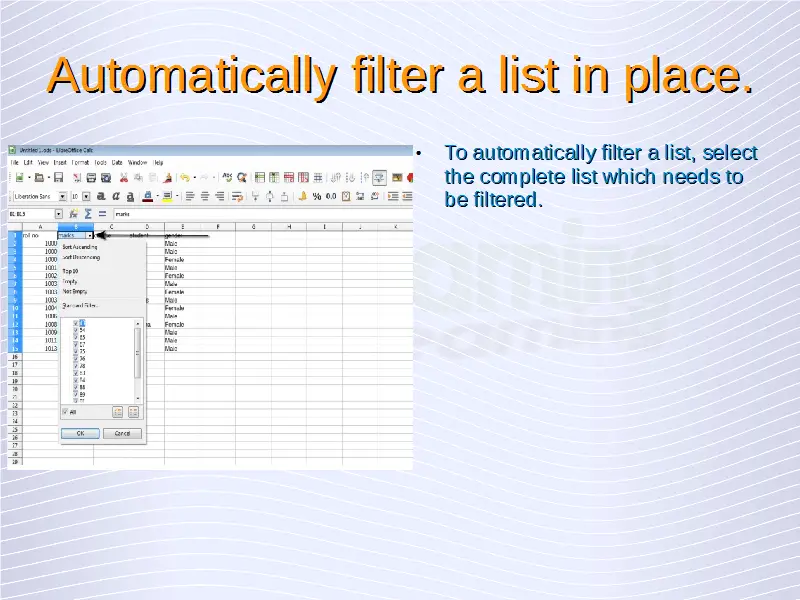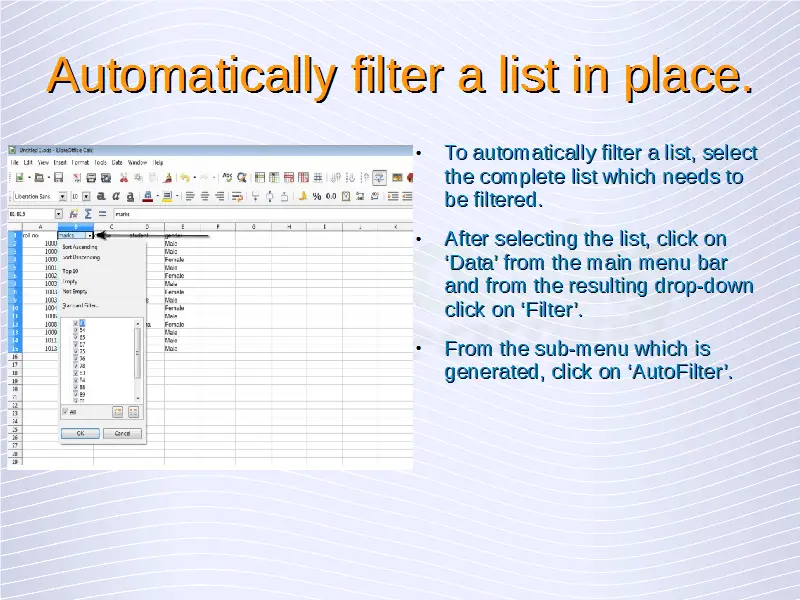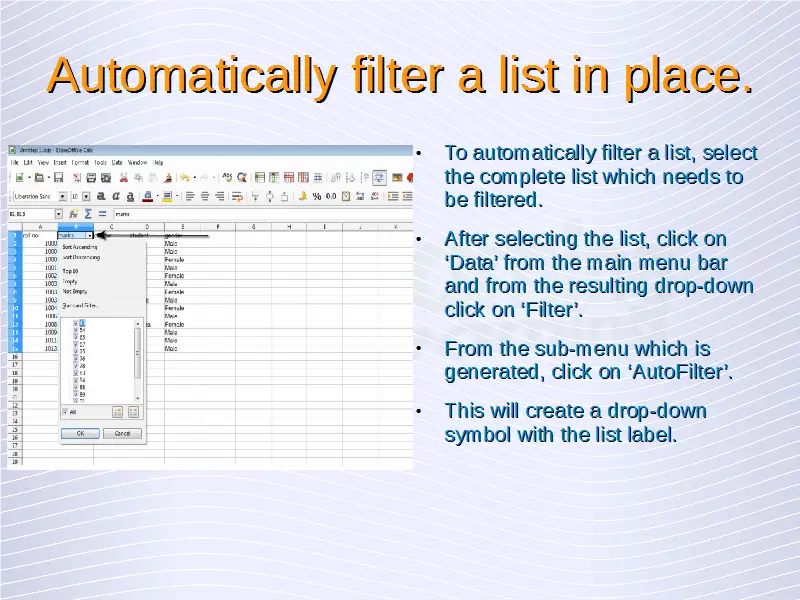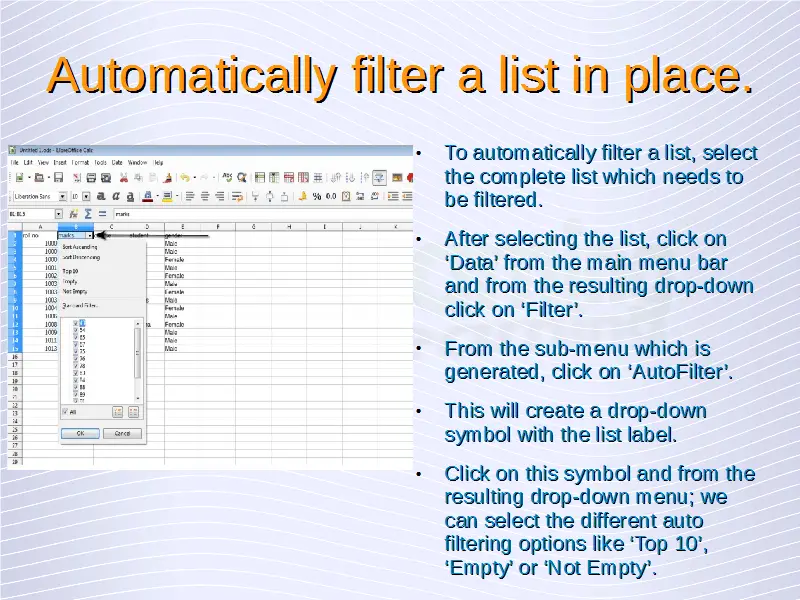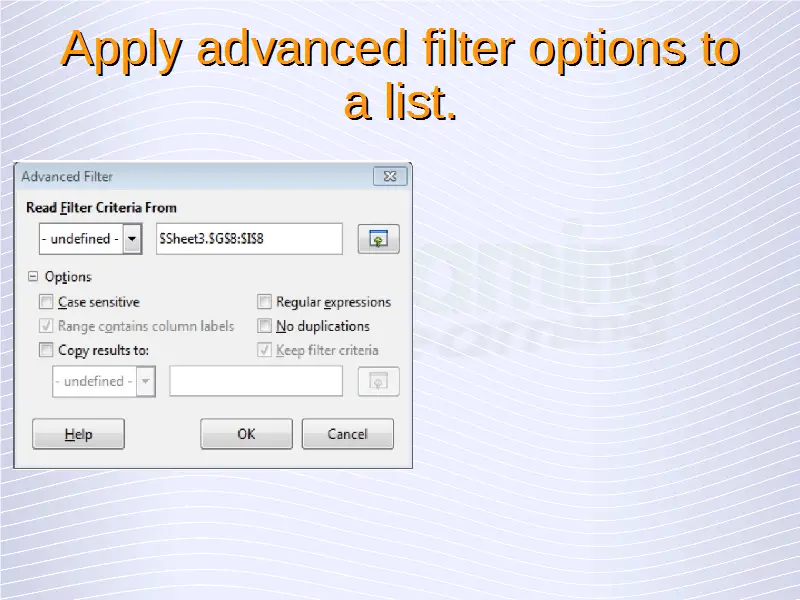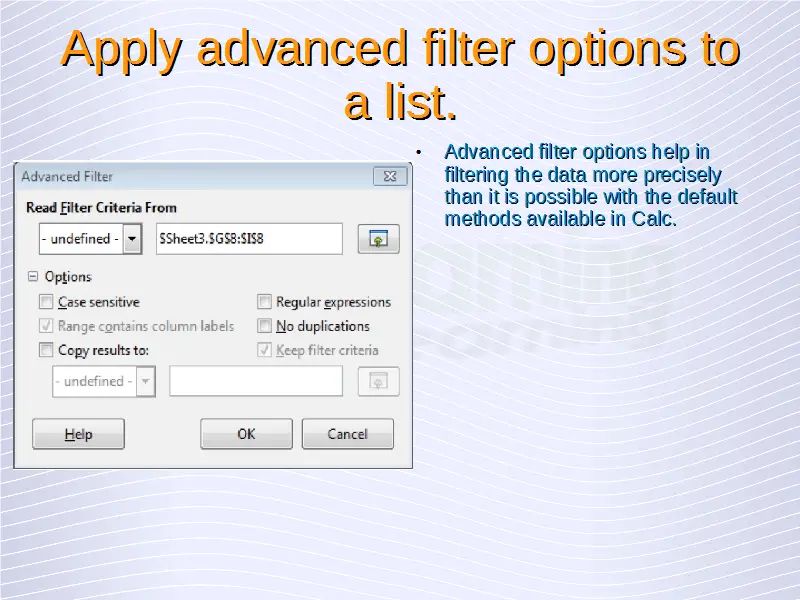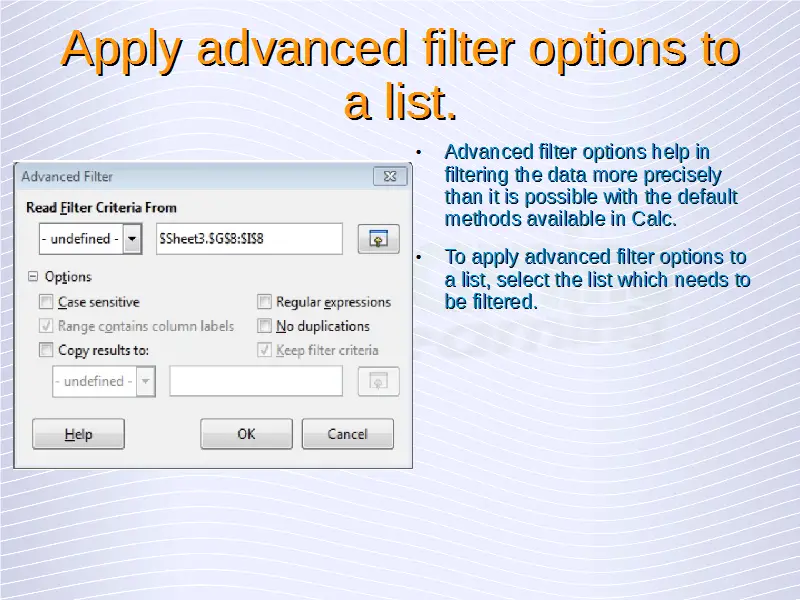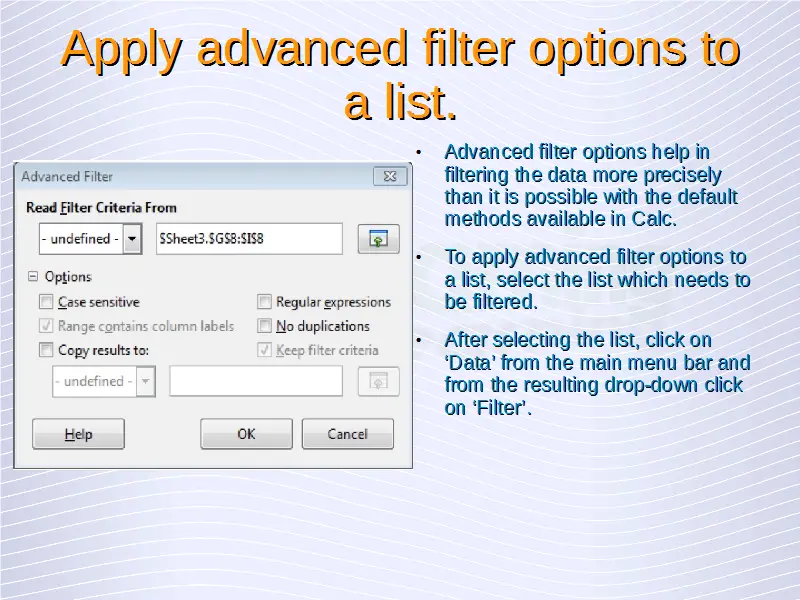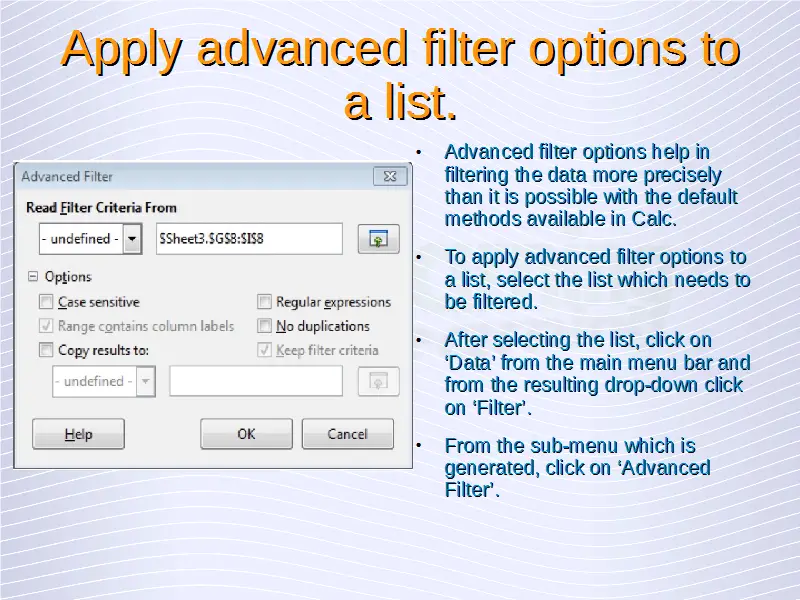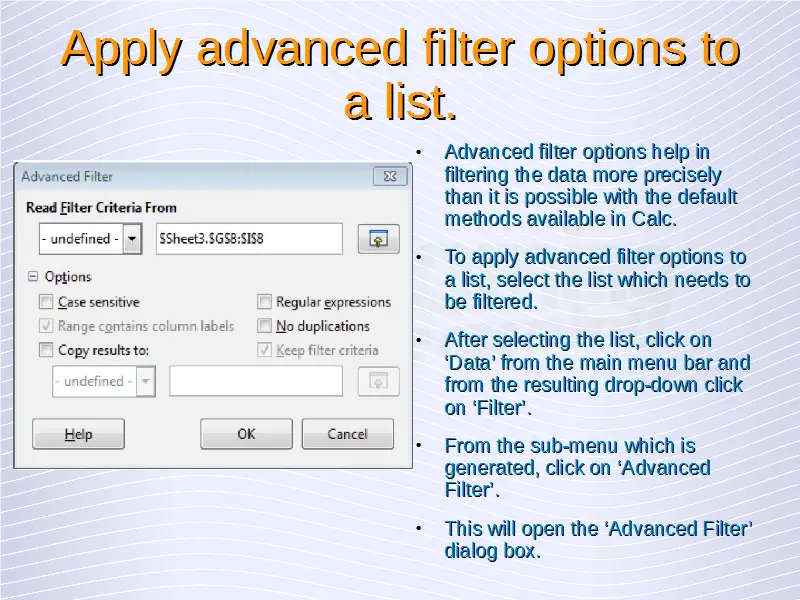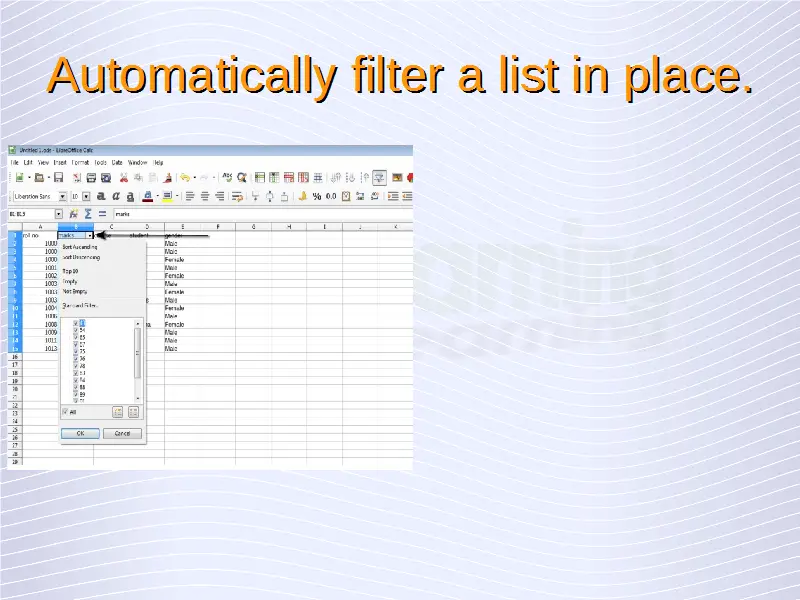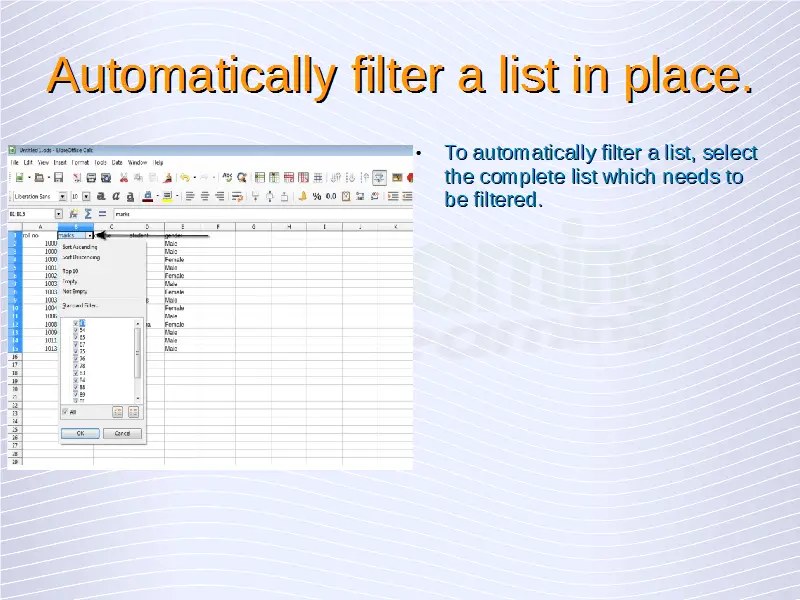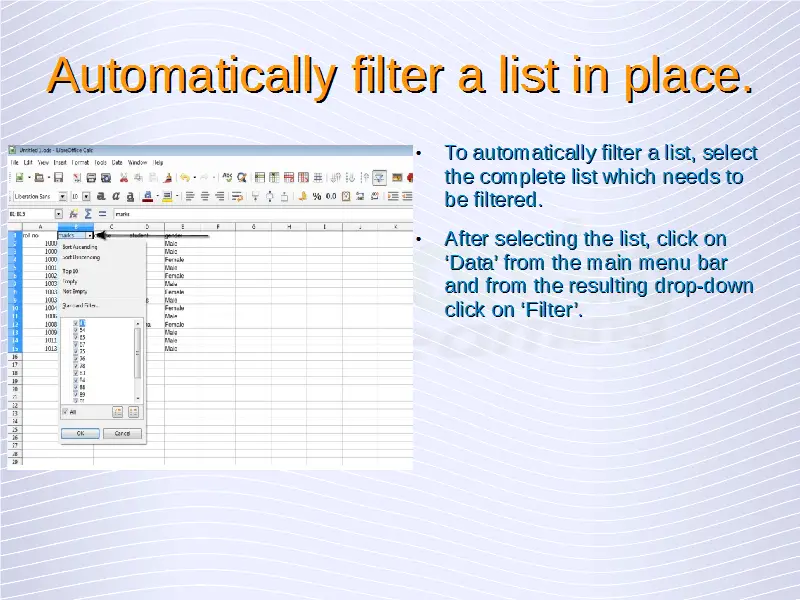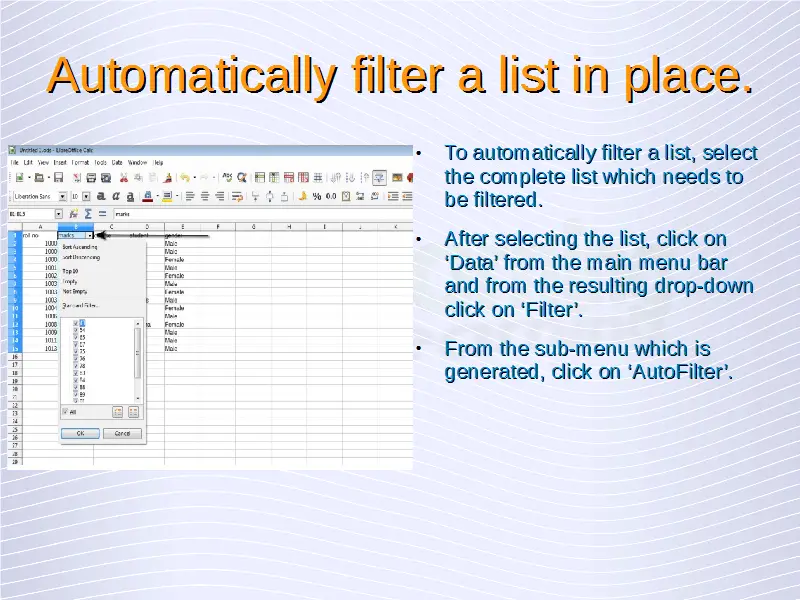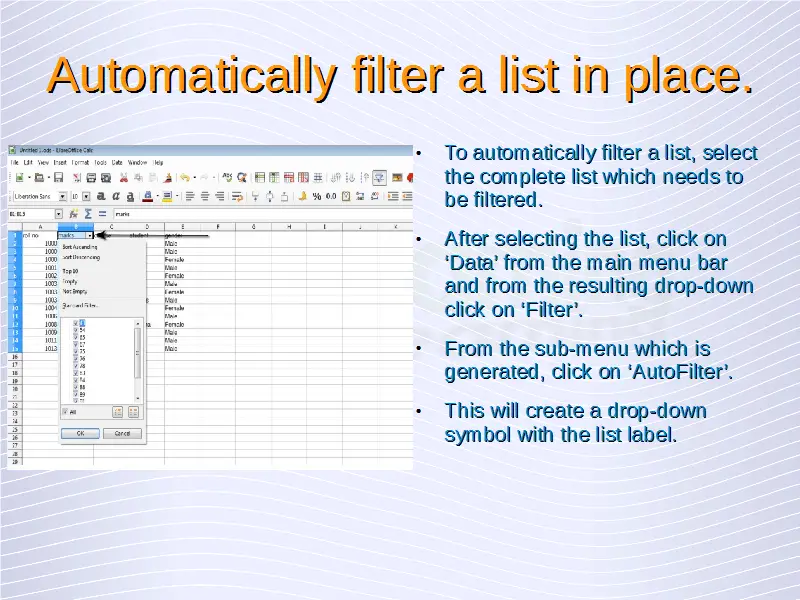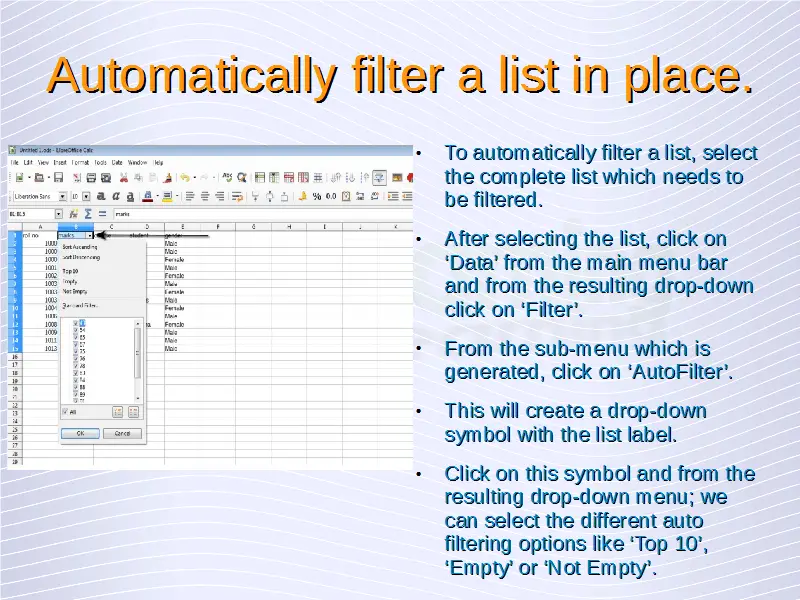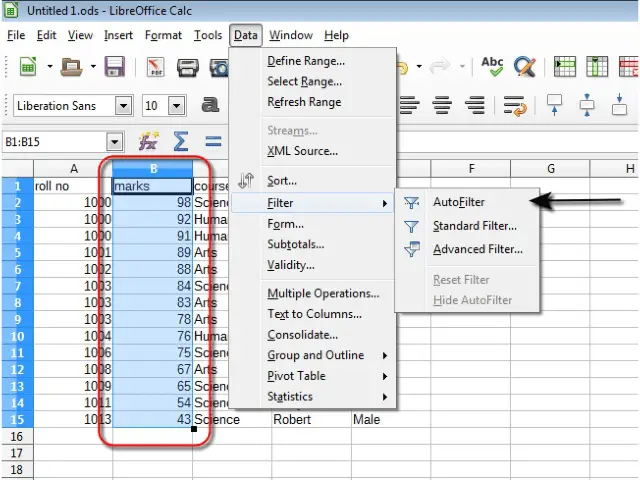 This will create a drop-down symbol with the list label.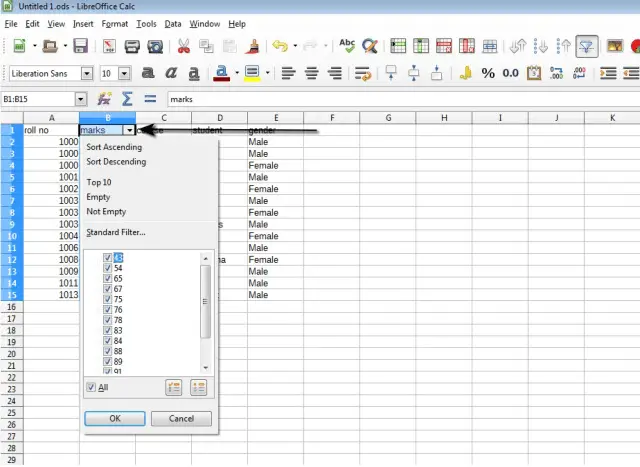 Click on this symbol and from the resulting drop-down menu; we can select the different auto filtering options like 'Top 10', 'Empty' or 'Not Empty'. We can also click on 'Standard Filter'. This will open the 'Standard Filter' dialog box.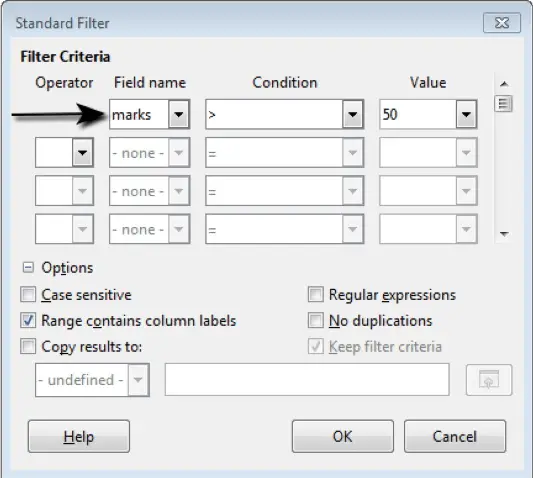 In this dialog, we have the options to add some filter criteria using the field names and values and some conditional and logical operators. After adding all the filters which are required, click on 'OK'. This will filter the list in place.